2/21/23
6 Pro Tips for Styling a Coffee Table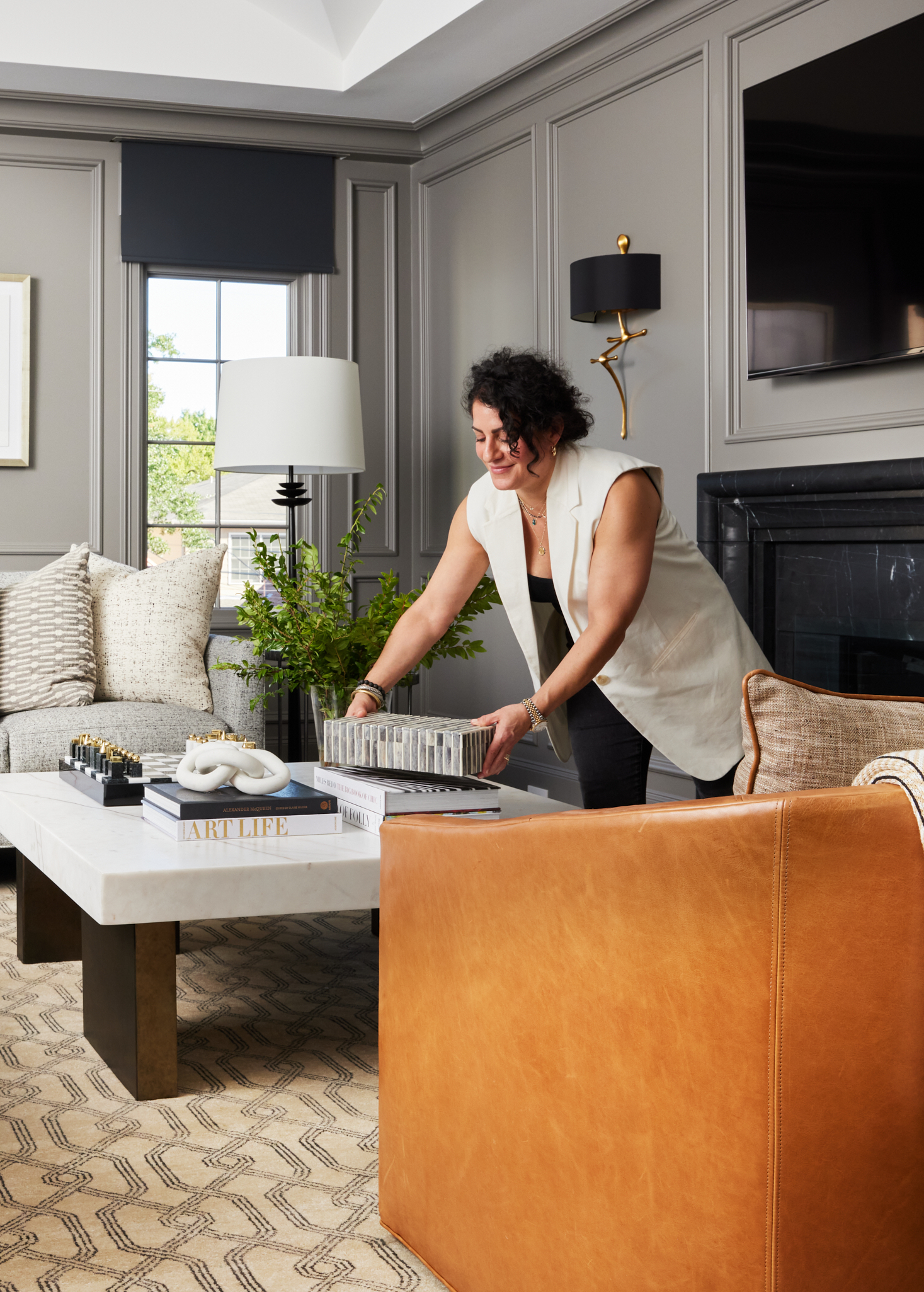 The Pulp team loves to style a space – it's the secret to a perfectly polished room. It can be tough to style a tabletop and get that professional look, though. It takes balance, symmetry, and some finesse. In our Highland Park French Provincial project, Pulp co-founder Carolina Gentry gives us a step-by-step tutorial in styling a coffee table like a pro!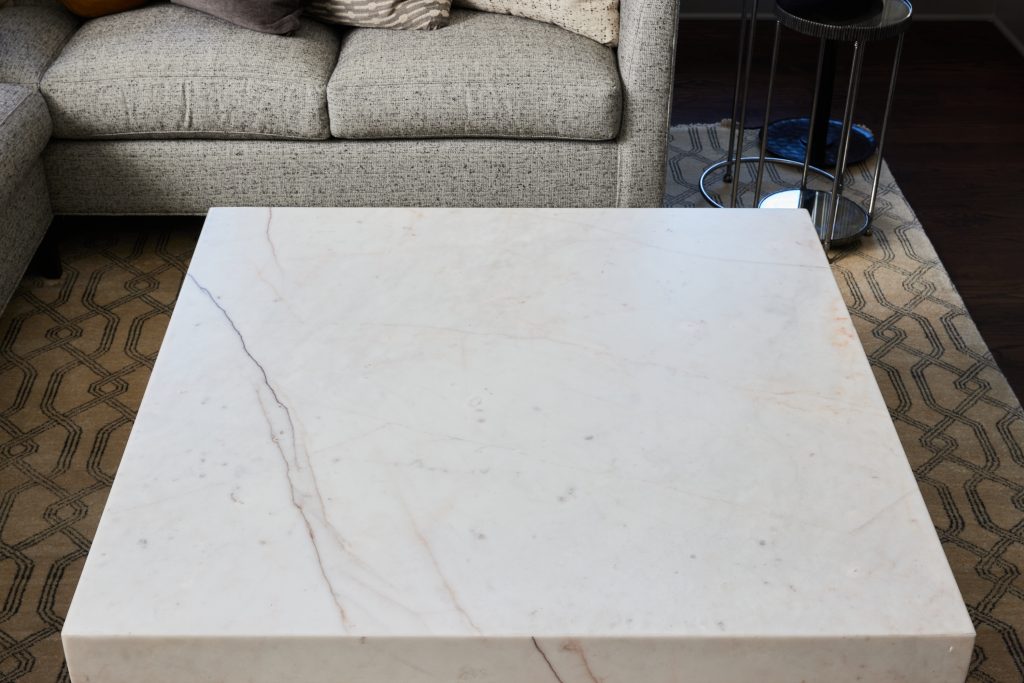 STEP ONE: Check the shape of the table. It will tell you a lot about where and how you might place items. A square table looks great when you place items within a square grid, for example.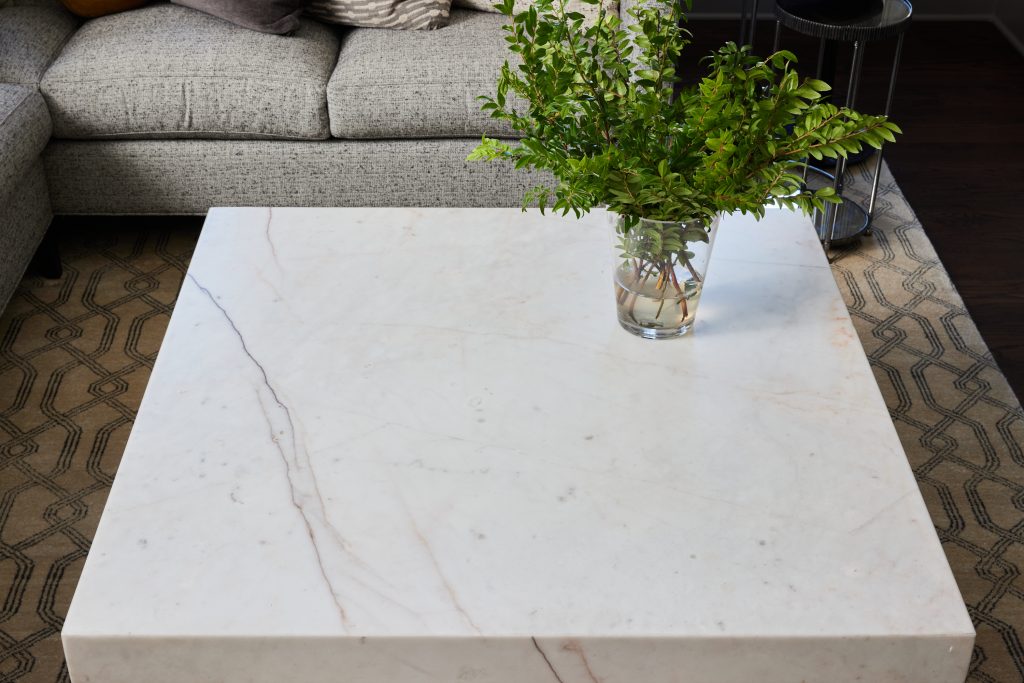 STEP TWO: Fresh height. We always like to have some sort of natural greenery or florals on a coffee or cocktail table. A vase of branches like this also adds height to the look, which is always a plus. Varying heights add visual interest!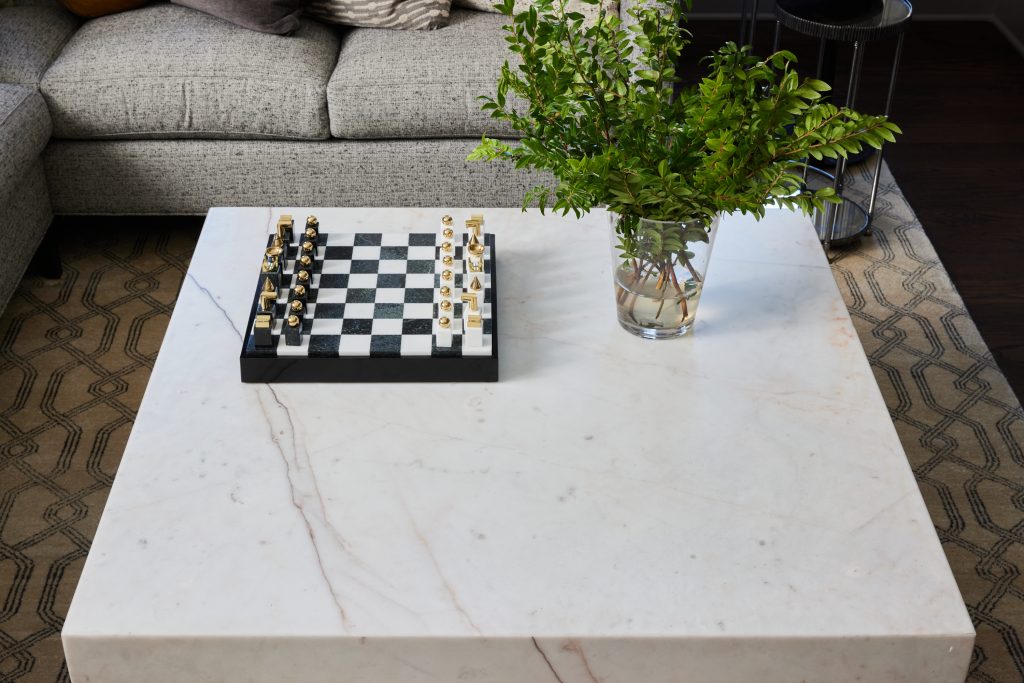 STEP THREE: Pattern play. We love a good pattern, and this chess set is just the ticket for adding that design to the table. It's also something that guests and family members will be drawn to. But note that this is a super-stylish game, not just your same old set.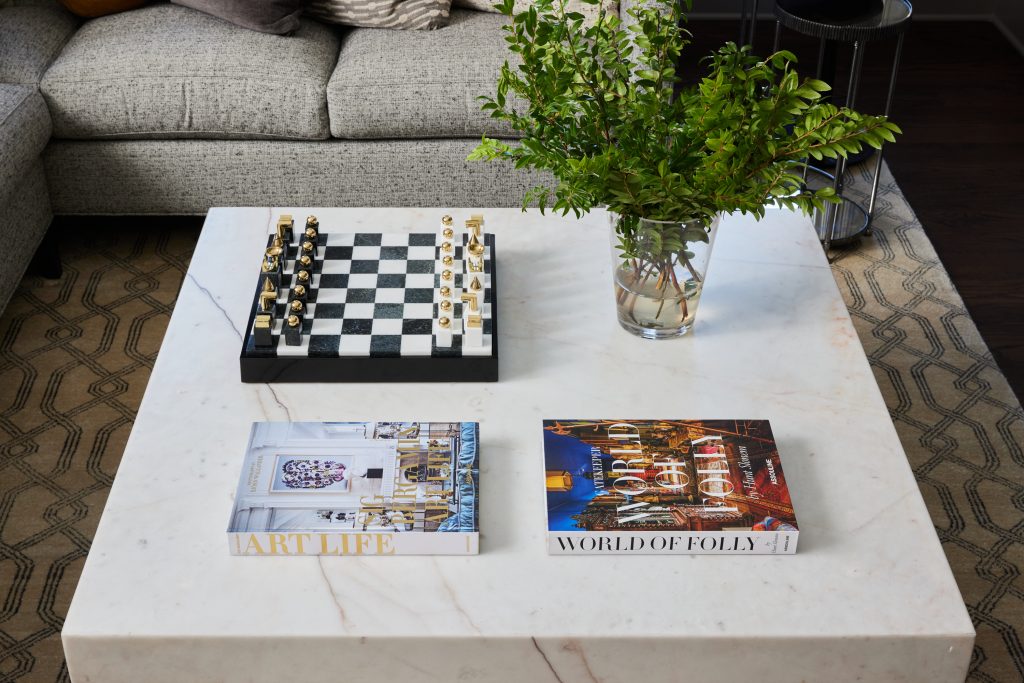 STEP FOUR: Styling with books. Even if you aren't a big reader, books are a great way to showcase your personality and let people know what you're into. Select large coffee table books and line them up. Another trick is to select books that have colorful spines that coordinate with the room's palette.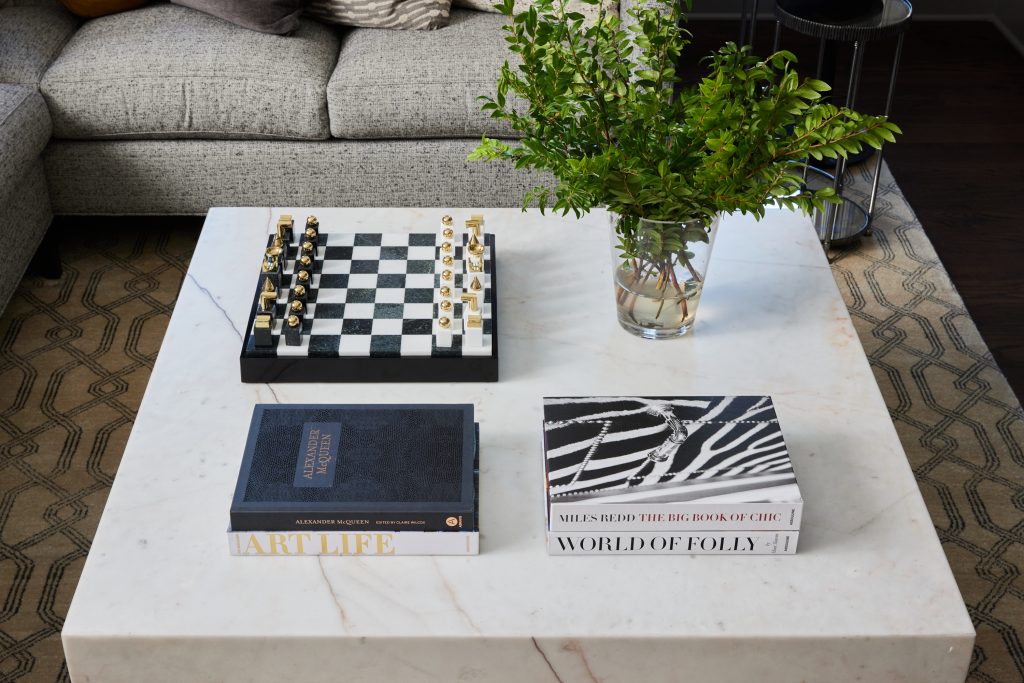 STEP FIVE: The perfect stack. Build on that base, adding more books as needed. But don't go too high if you plan to put other items on the table. A giant stack doesn't work here.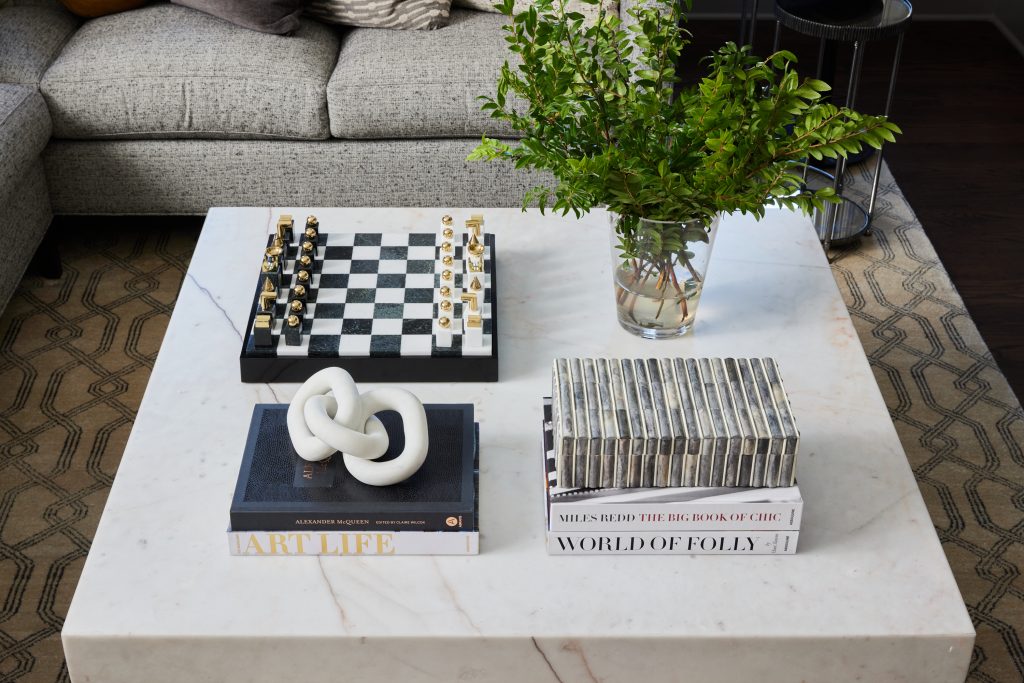 STEP SIX: Add interest. Bring in items that are more artistic and that have great texture. The sculpture on the left is super-cool and fits the style and color of the room. And the box can also store things like matches or the remote.
Use these pro tips to create style your coffee table for the perfect look! And if you need help with your home's decor, be sure to reach out to our team!
Credits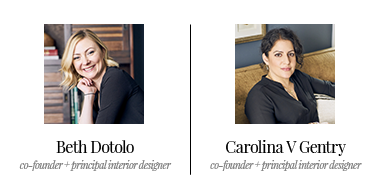 GET INSPIRED
SUBSCRIBE TO OUR NEWSLETTER TO
GET AN INSIDER LOOK IN YOUR INBOX