1/25/18
8 Tips to Creating the Perfect Bath Experience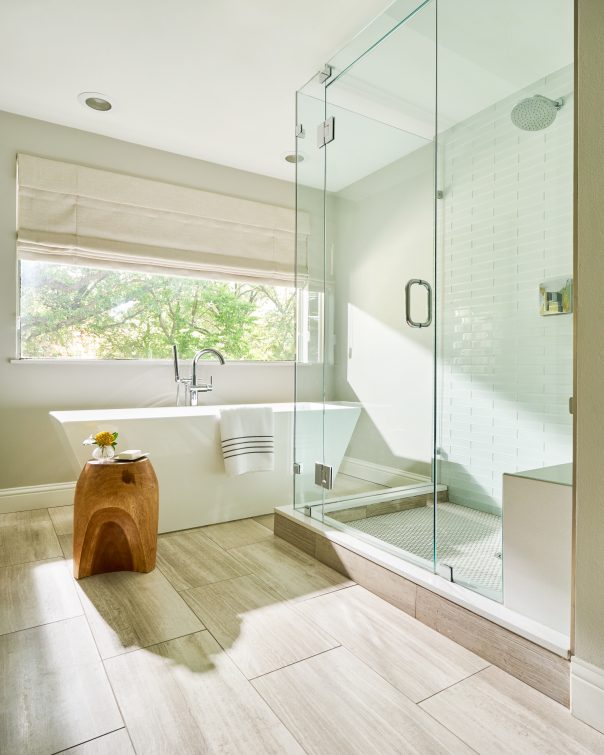 We are huge fans of taking 20-30 minutes at the end of the day to relax and soak in a nice and hot bath. It's necessary to designate some quiet time to yourself each day, or as often as possible, to destress and detoxify. A bath is an easy and luxurious way to treat yourself to some well-deserved solitude, especially when you add in the extra goodies to make it like your own personal spa.
Beyond interior design, you could say we've become experts in taking the perfect bath. Follow these 8 tips for ultimate relaxation…
Set the mood. Start by lighting a couple of your favorite candles and gather all your bathing essentials in one spot. Make sure your towel and robe are nearby and start running your bath.
Make sure the temperature is right. It all comes down to preference, but I like it just hot enough that the water stings just a bit when getting in. A little on the toasty side means it'll stay perfectly warm for the duration of your bath.
Detoxify. I typically skip all the bubble baths and fancy products and opt for epsom salt. If you're soaking regularly this will give your body to chance to detoxify and reset. Plus, an epsom salt soak is amazing for sore muscles after a tough workout. Add about two cups to your running water.
Supplement your soak. Depending on your needs, add in a few supplements to your bath. I like to add a couple drops of essential oils if I'm not using any other scented products. Oils can be great for skin needs and can help you sleep or feel energized, depending on the type you select. And of course, if my skin needs  little extra hydration, I add in milk bath or a touch of coconut oil.
Always double fist. It's super important to stay hydrated since your body will be prone to sweating out toxins. I always drink an entire glass of water while I'm in the bath. That being said, I also keep a little mood setting drink nearby. If I'm really trying to detox. I'll drink tea. But for most nights, it's wine or whiskey.
The right read. Whatever you do, stay unplugged. Instead of using your phone, grab your favorite book or magazine and relax.
Mask yourself. Once a week, I use my bath time as an opportunity to add in a beauty treatment. I either do a face mask or a hair mask that can stay on for more than 30 minutes — this is usually a hydrating treatment.
End on a good note. Make sure you take that relaxation with you when you leave the bathroom. Lather yourself up with a great moisturizer after getting out of the bath and wrap up in a cozy robe.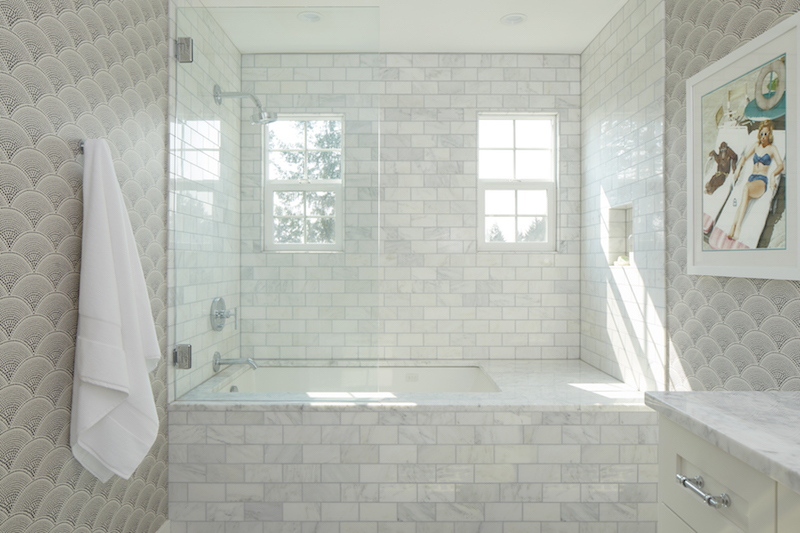 1. Classic Bathrobe | 2. Laura Mercier Fresh Fig Honey Bath | 3. Live Edge Wood Bath Caddy | 4. Elemis Skin Brush | 5. Byredo Burning Rose Candle | 6. Soap Cherie Milk Bath | 7. Fresh Seaberry Exfoliating Soap | 8. Vitruvi Bergamot Essential Oil, Vitruvi Eucalyptus Essential Oil | 9. Pursoma Minerals De Mer Body Soak | 10. Le Labo Santal 33 Body Lotion 
For professional interior design services, contact Pulp Design Studios℠.
Credits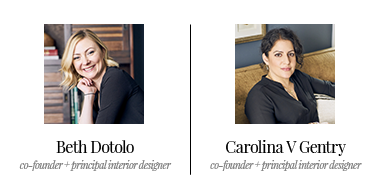 GET INSPIRED
SUBSCRIBE TO OUR NEWSLETTER TO
GET AN INSIDER LOOK IN YOUR INBOX