12/6/11
a new member joins the PULP team!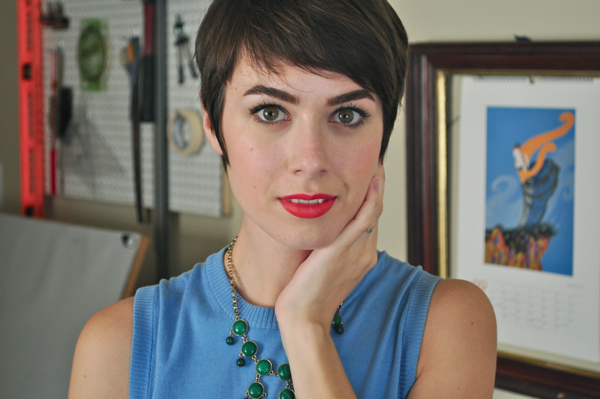 Mornin' Hello, Splendor readers! (i can't believe I'm even typing those words) Today is super exciting for me and I'll tell you why. A full year and a half ago, my husband, David, and I took the long trail West from Tennessee to Texas. Before leaving home, I spent long hours searching online for interior designers in the Dallas/ Fort Worth area in the hopes of building connections within the local industry and possibly securing a job in the field. I was a recent interior design college graduate and the idea of relocating to a new place was totally daunting. One of the first and certainly most impressive designers I discovered was Beth Dotolo (of course!). During a preliminary visit, I met with Beth and she was so warm and encouraging to me!! My journey took me to other places, but along the way, I kept up with Beth and her design career via this splendid space called Hello, Splendor.
Now, just a short time later, Beth & Carolina introduced PULP into the world of design and I'm here introducing myself on Hello, Splendor as the new social media maven and junior designer for Pulp Design Studios! (yes, I'm still pinching myself.) With all the hustle and bustle that comes from a thriving design business, Beth and Carolina needed the assistance of someone who could jump into the social media pool and help manage day-to-day conversations… so they turned to me! As a fellow blogger, they knew I understood the power of the online word and value of meaningful social media connections. They also needed someone who could offer occasional design assistance on PULP projects. Lucky for me, I fit that bill as well!
Speaking of connections, if you'd like to learn more about me and what I do while away from the PULP team, take a peek at my blog about art, style, and life at Hilary Inspired. Today I'm introducing an exciting new series titled "Style Stories". Think street style for interiors… it's going to be so much fun!!
If you follow Hello, Splendor and PULP Design Studios on Facebook and PULP on Twitter, then you will probably begin bumping into me occasionally. I'll be talking up exciting events, projects in process, and hot-off-the-press posts! I can't wait to get to know you all…
P.S. Don't worry! Beth & Carolina will still be doing their own blogging (after all, it IS what they love) and managing their personal twitter accounts: @CarolinaVGentry & @hellosplendor. You'll know who's talking based on that nifty little signature below!
See you around the web!!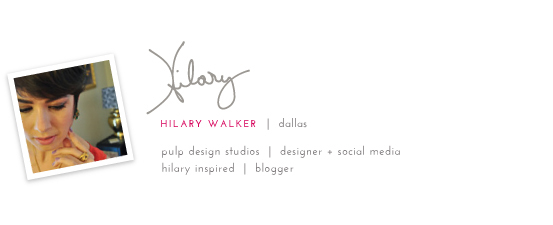 Credits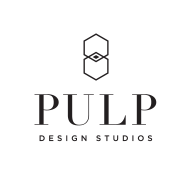 GET INSPIRED
SUBSCRIBE TO OUR NEWSLETTER TO
GET AN INSIDER LOOK IN YOUR INBOX