4/7/20
Before & After: A Formal Living Room, Designed Remotely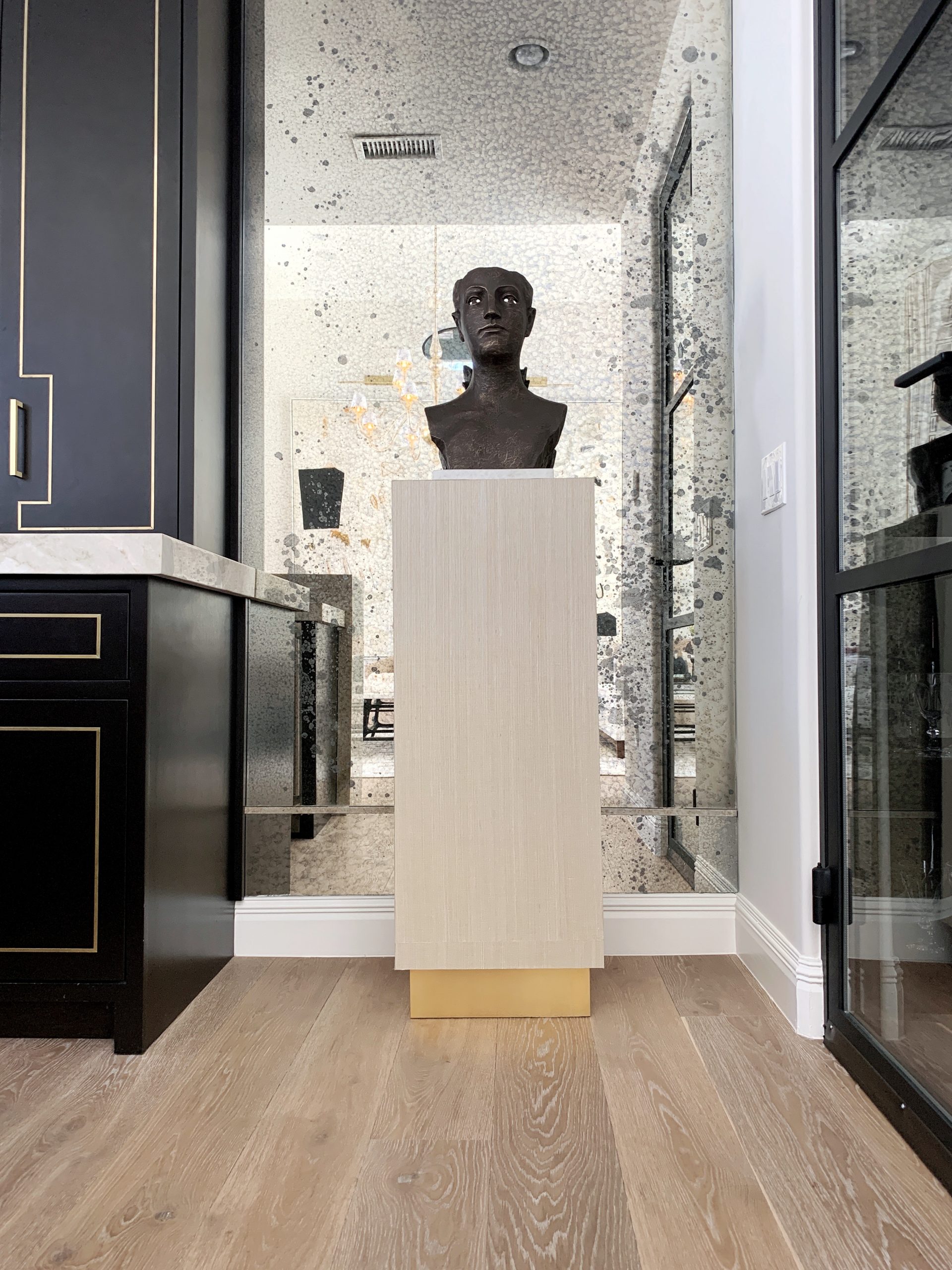 While most of us are staying at home, we thought we'd give you a sneak peek into a whole-home project we've been working on! This project is out of town and we've done most of the work remotely with our client. We were planning on waiting to have the whole home professionally photographed, but then we thought "Why wait?"! The world needs a little home inspiration now. So, here you have it… All photographed with our iphones.
We completely overhauled this Spanish-style home, through both a renovation and a full furnishings design, to bring our client's home up to a more modern aesthetic, all while keeping the sentiment of the homes bones in tact.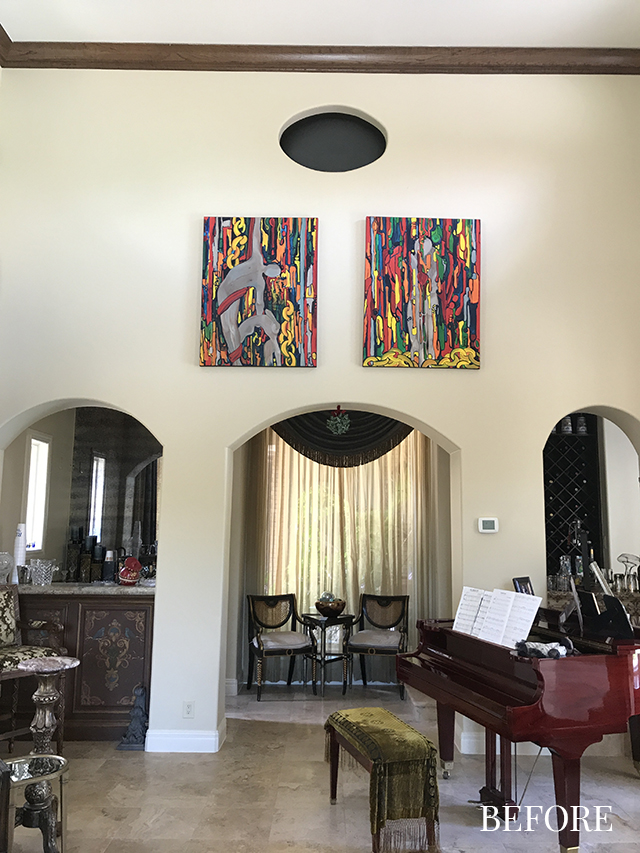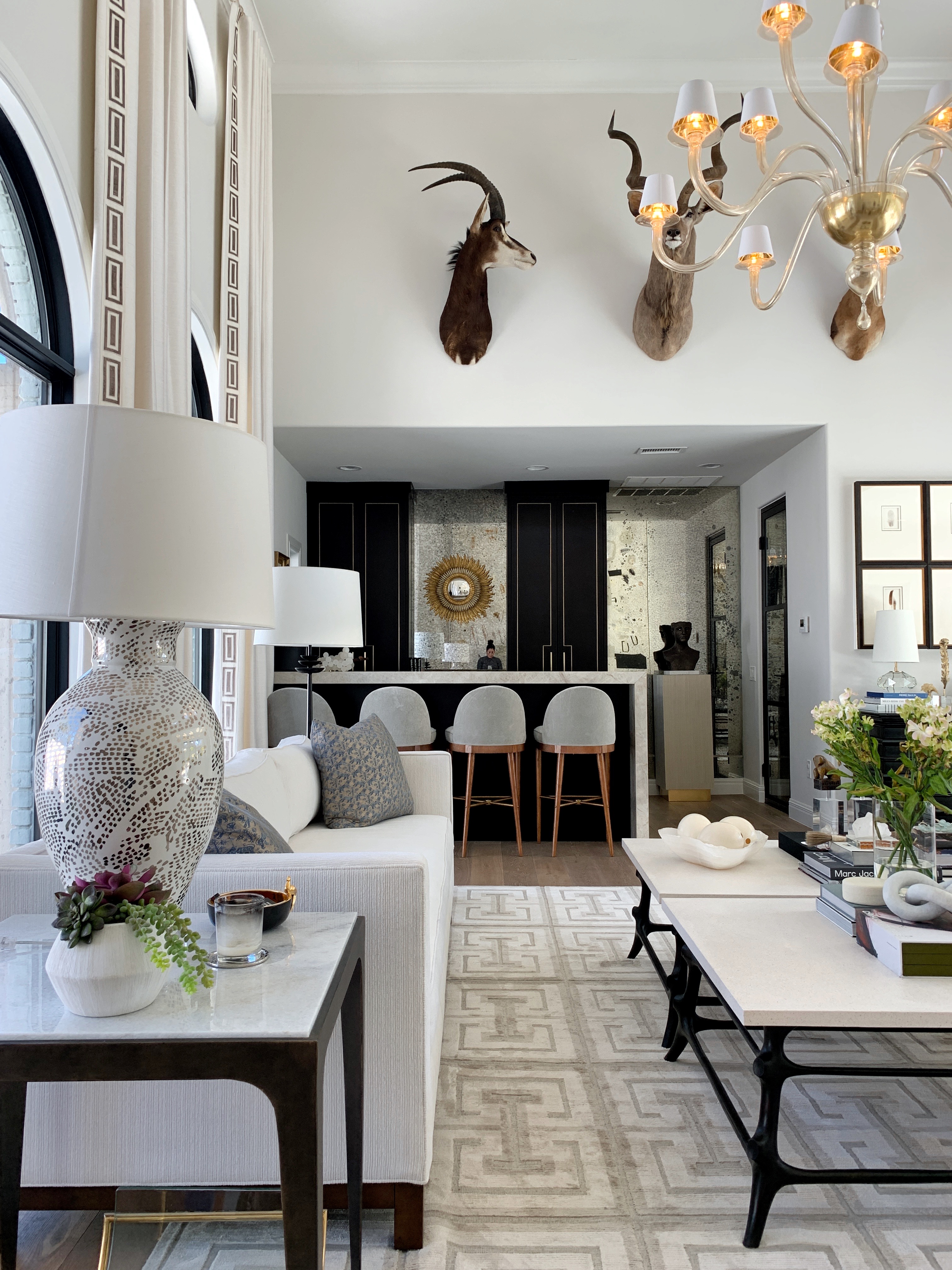 Our clients, a family with a new little one, wanted an all-white and bright home. We punched in a ton of contrast and designed using super functional textiles to hold up to use, and wear-and-tear. Every detail was designed with care, specifically for our clients, working with local craftsman and tradespeople, as well as artisans around the country.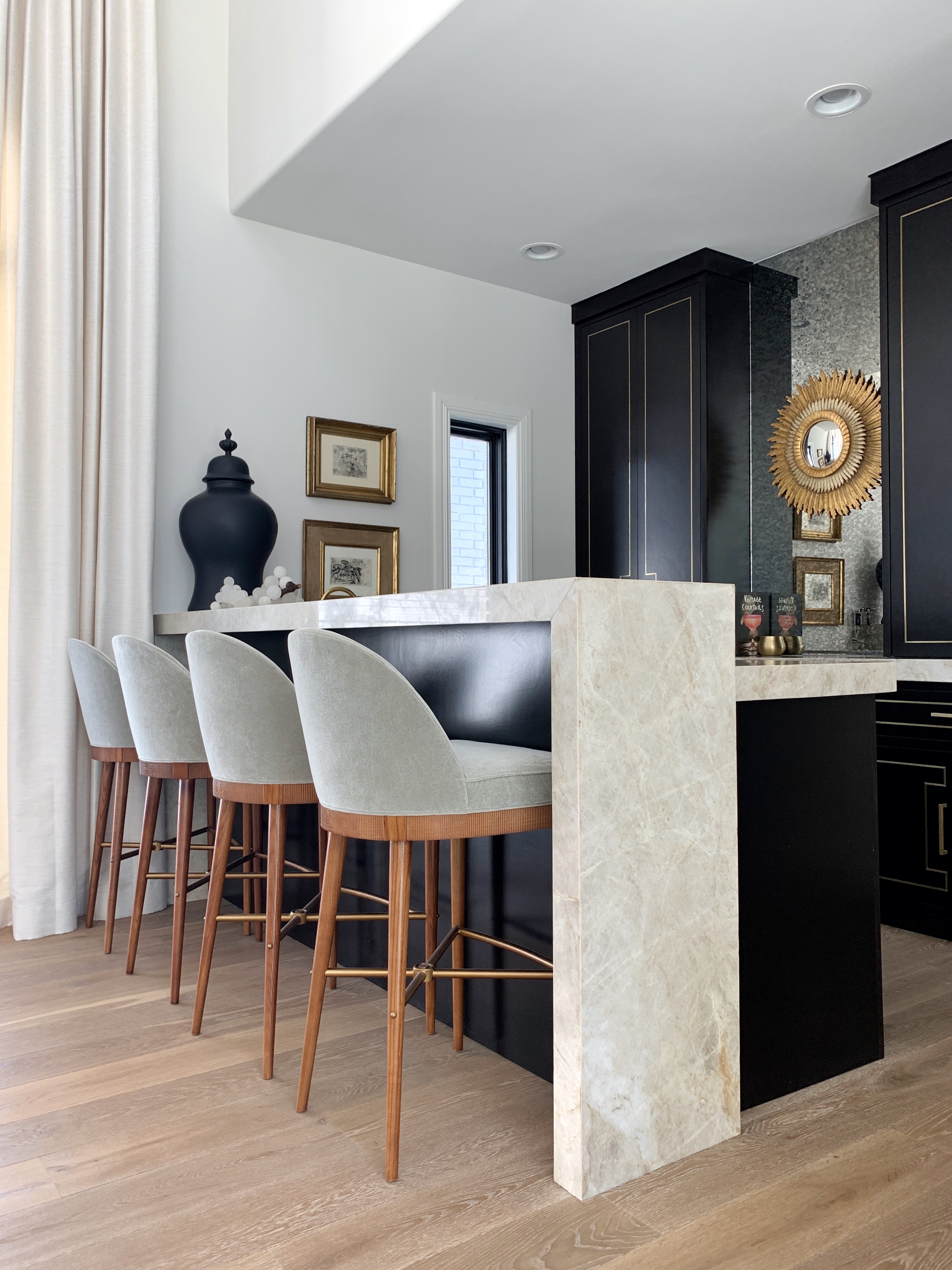 The bar we designed, with beautiful natural stone and custom brass inlaid cabinets, overhauled the way our clients are able to entertain. With a more private wine room and a more open bar area, it turned this space into a hyper-useable entertainer's dream. We can't wait  for the time where our clients can entertain here again, but for now it's a great escape after baby is in bed.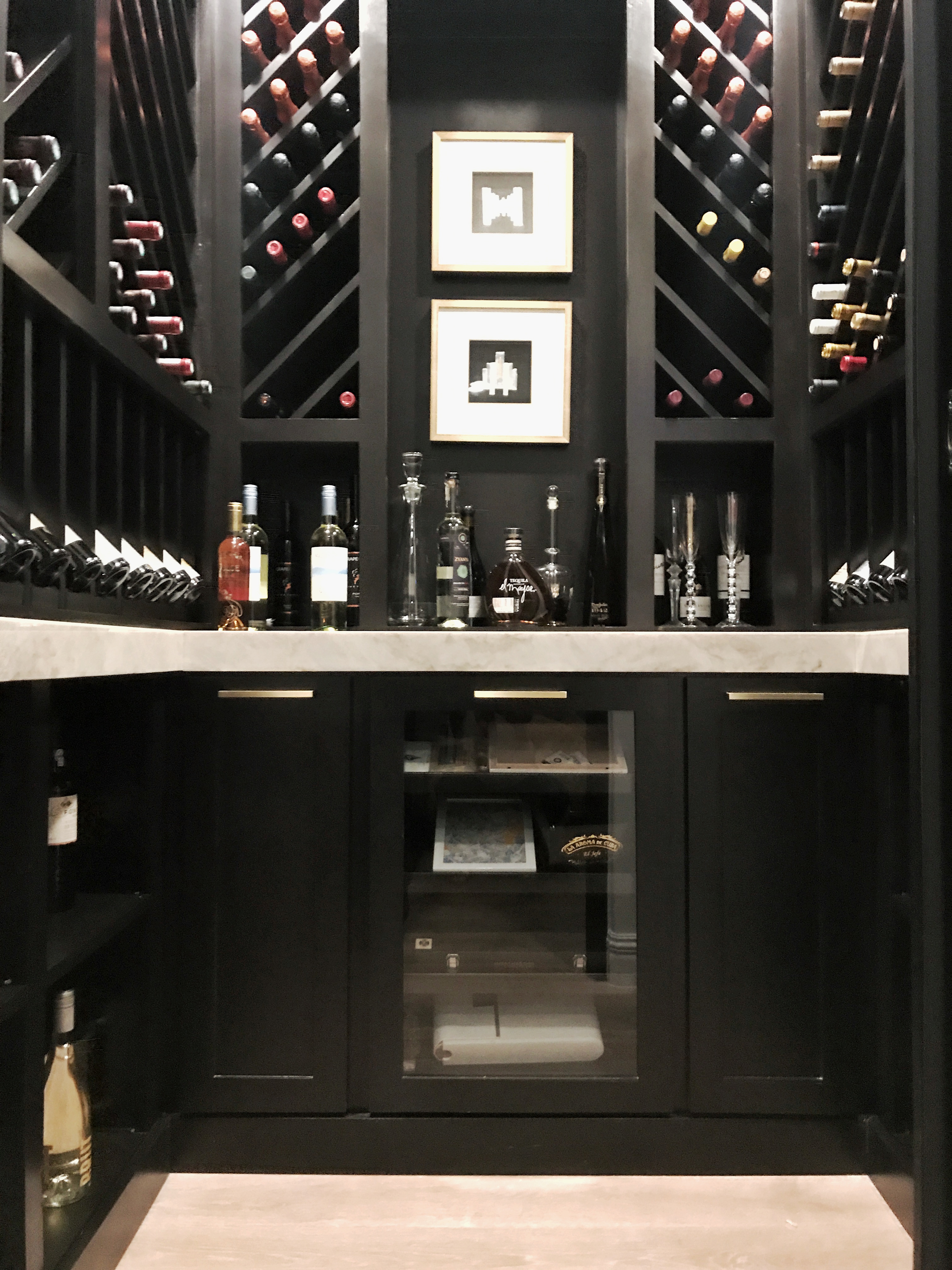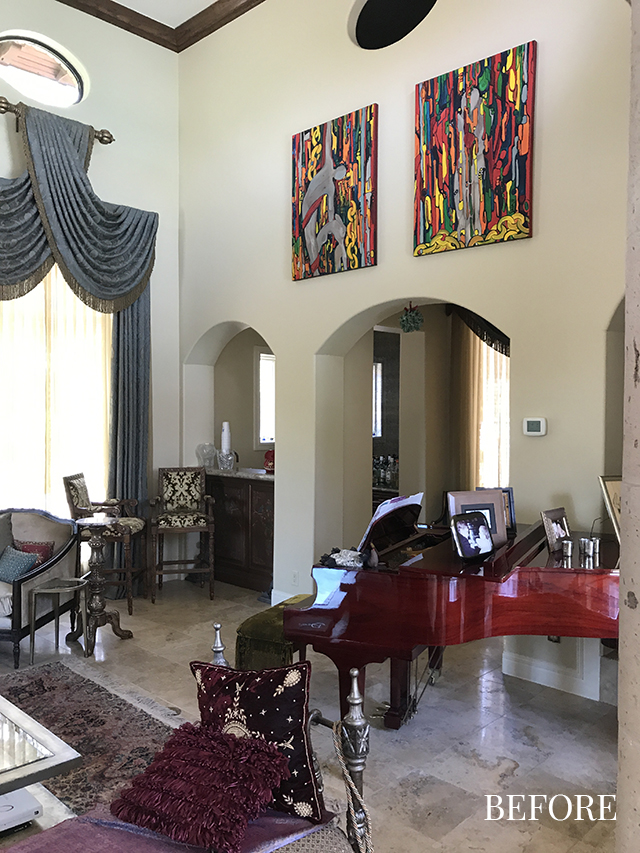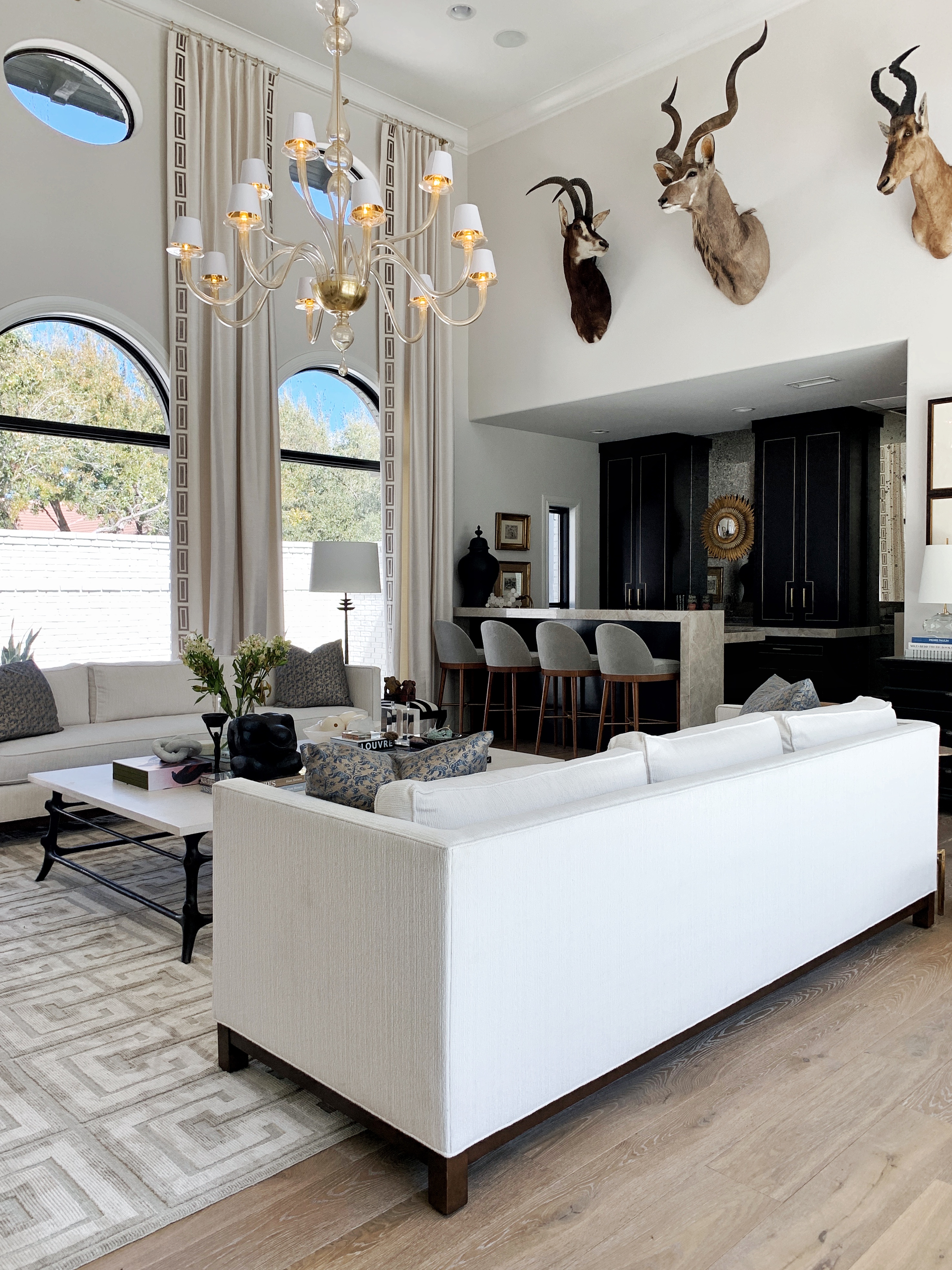 We wanted to punctuate the oval windows with more architectural drapery panels, that also softened the space. The volume of this space was important, so custom chandelier we designed into the space made a huge difference in making it feel a bit more intimate.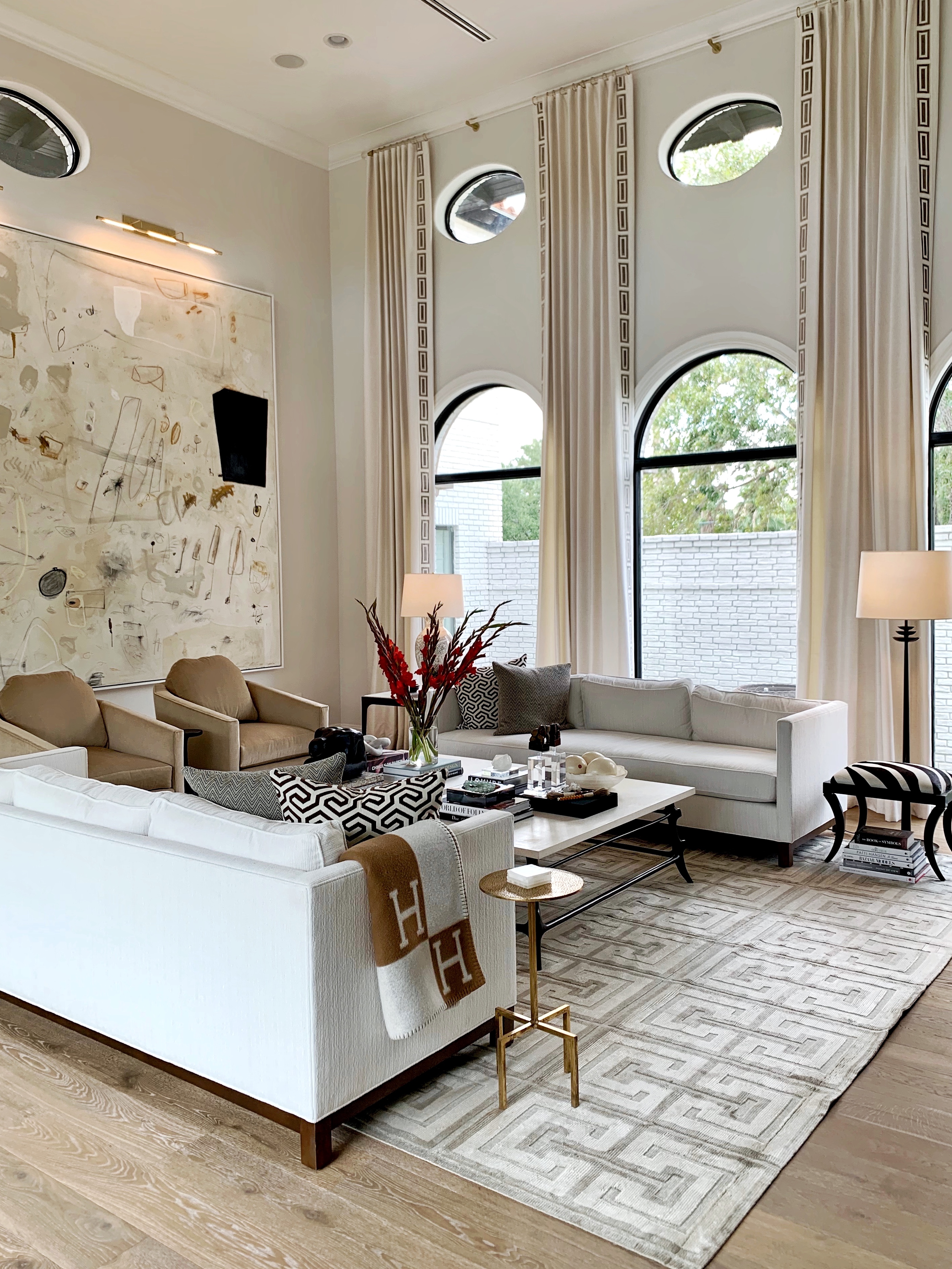 We had a large piece of art customized, by William McLure, for our clients that really helped this home feel completely personal. This large Formal Living Room was made more approachable by using super cozy and comfortable seating that we made sure to sit-test ourselves to ensure the ultimate in comfort.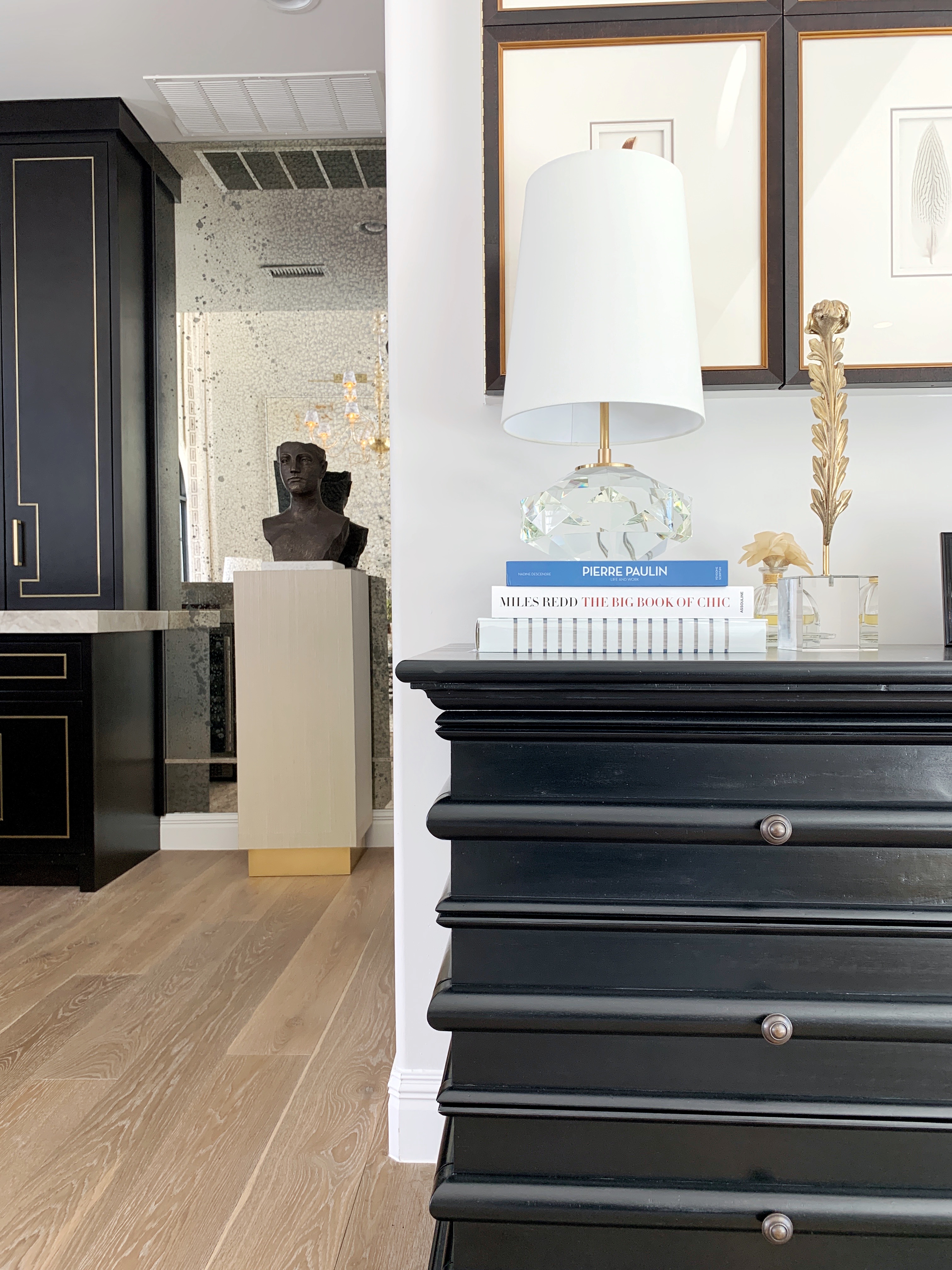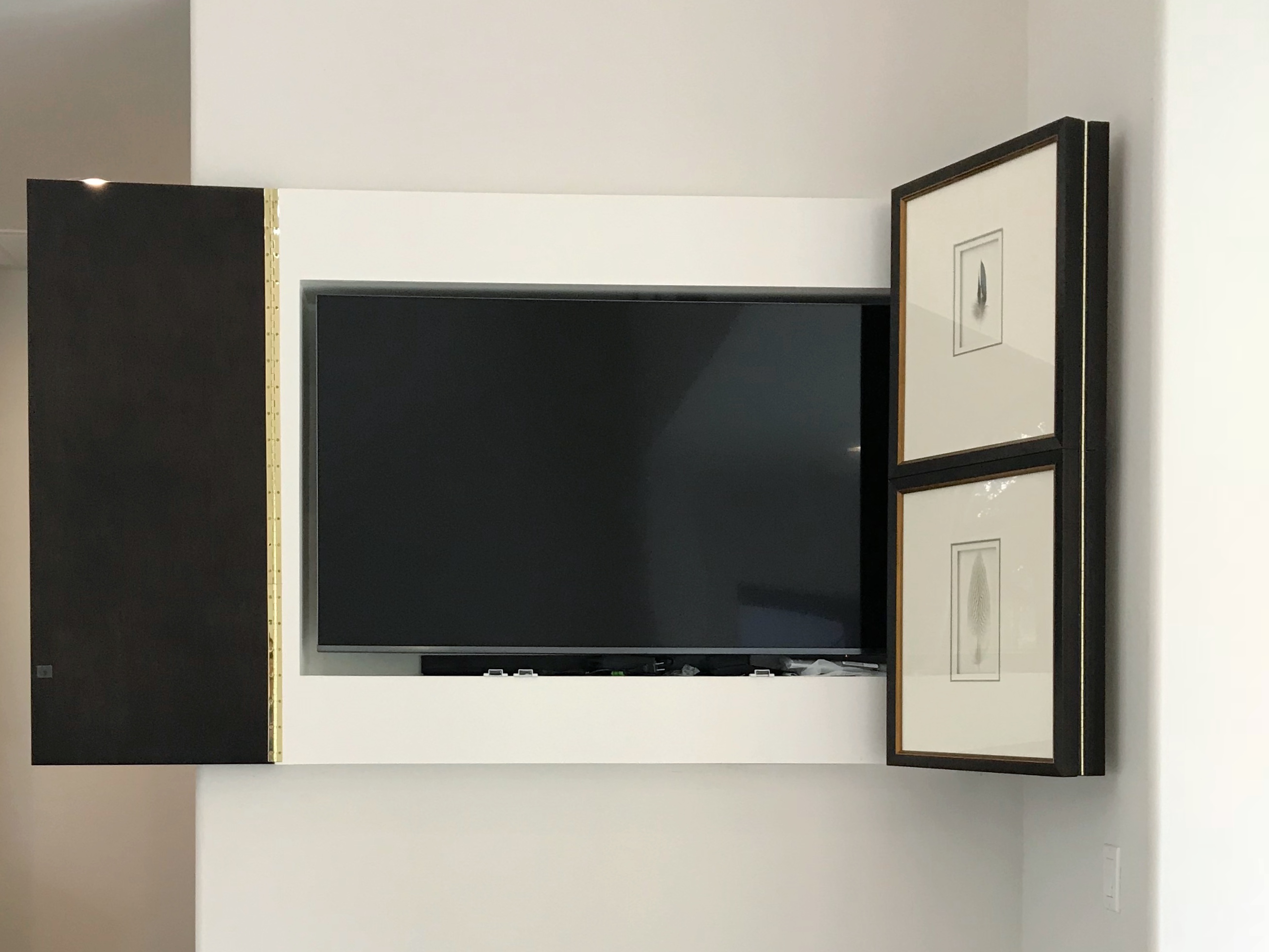 And, of course, who wouldn't want a hidden tv?!
Completely personalized design is what we love to do. And, this project has been so fun to work on from afar… We've been working this way for years, with online client presentations and video calls with contractors. So, working with our clients from home is a breeze.
We'd love to hear from you if you have a project you like to start planning… Even if it's just a phone call to explore your options. We're here for you!
Credits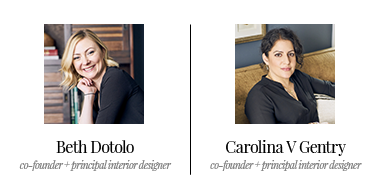 GET INSPIRED
SUBSCRIBE TO OUR NEWSLETTER TO
GET AN INSIDER LOOK IN YOUR INBOX