8/29/13
#HighlandParkContemporary: Kitchen & Bath Progress
We are trucking along on our #HighlandParkContemporary renovation and wanted to share just some of the progress… These photos were taken earlier this week and, if you can believe it, our Pulp Design Studios' clients are moving in today. Yes, you heard right…. today! Our designers are installing furniture as we speak. Of course, the full reveal will be later this year when we're all done and when all of the furniture arrives.
That beauty of this project is that our homeowners had the foresight to bring us in as their designers at the very beginning of the project planning process. We were able to plan and order the furniture simultaneously with the planning and design of construction related items for a cohesive and well-timed design.
But, for now, take a look at the progress we've made in the kitchen and bath…
Fabulous, yes!? The real question is…. When can WE move in?
Credits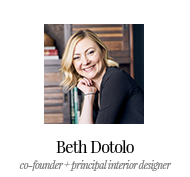 GET INSPIRED
SUBSCRIBE TO OUR NEWSLETTER TO
GET AN INSIDER LOOK IN YOUR INBOX