8/19/20
Home Tour: The Perfect Blend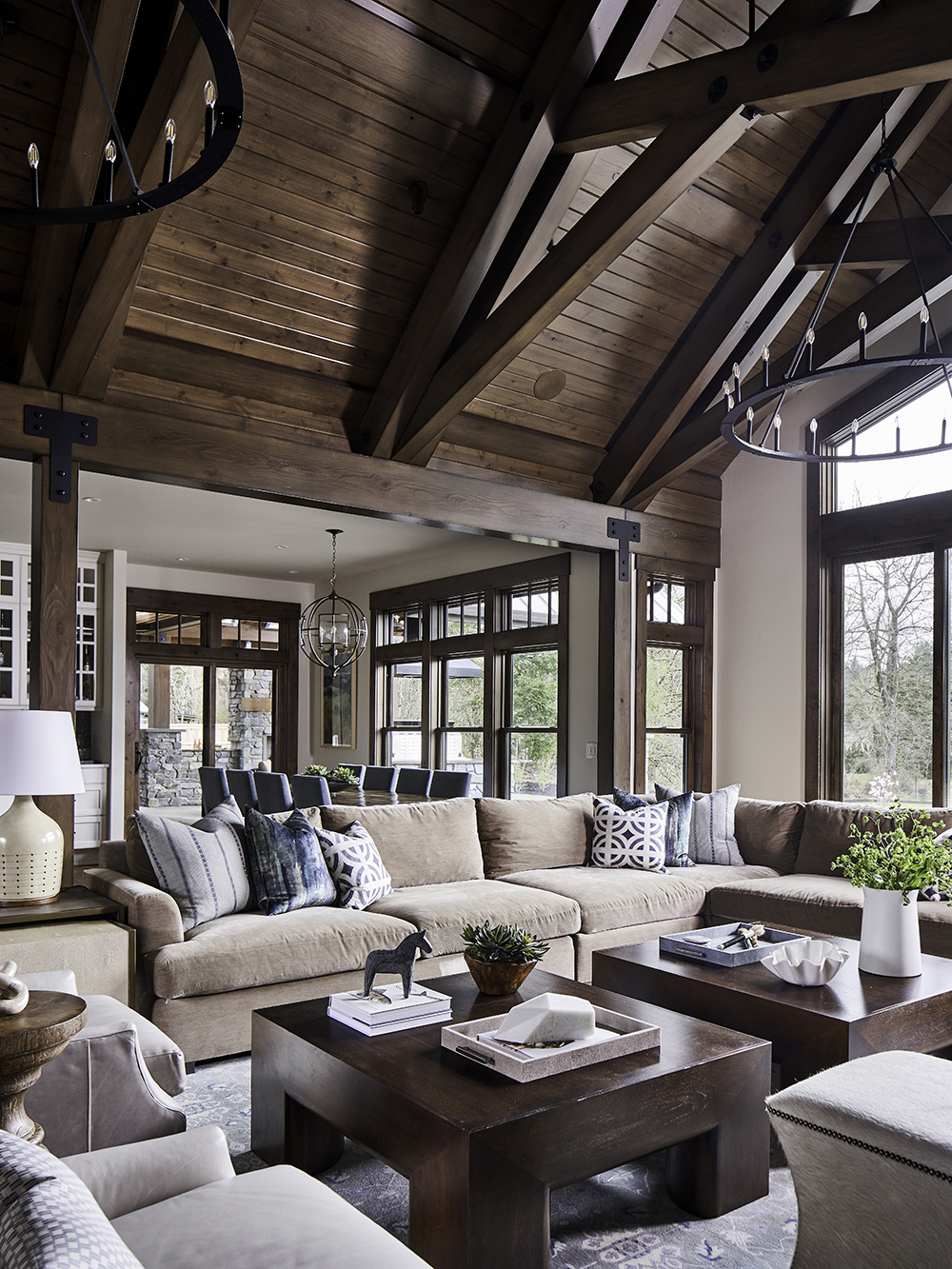 To create the perfect blend, you have to use a deft hand, have plenty of expertise, and be able to achieve balance. And that's exactly why these clients, owners of a well-known whisky distillery, came to Pulp Design Studios! They had two very different design ideas, but wanted to bring them together in their ground-up design build project located in the Seattle-area wine country. We were excited by the challenge and thrilled to deliver a house our clients absolutely loved! Let's take a tour…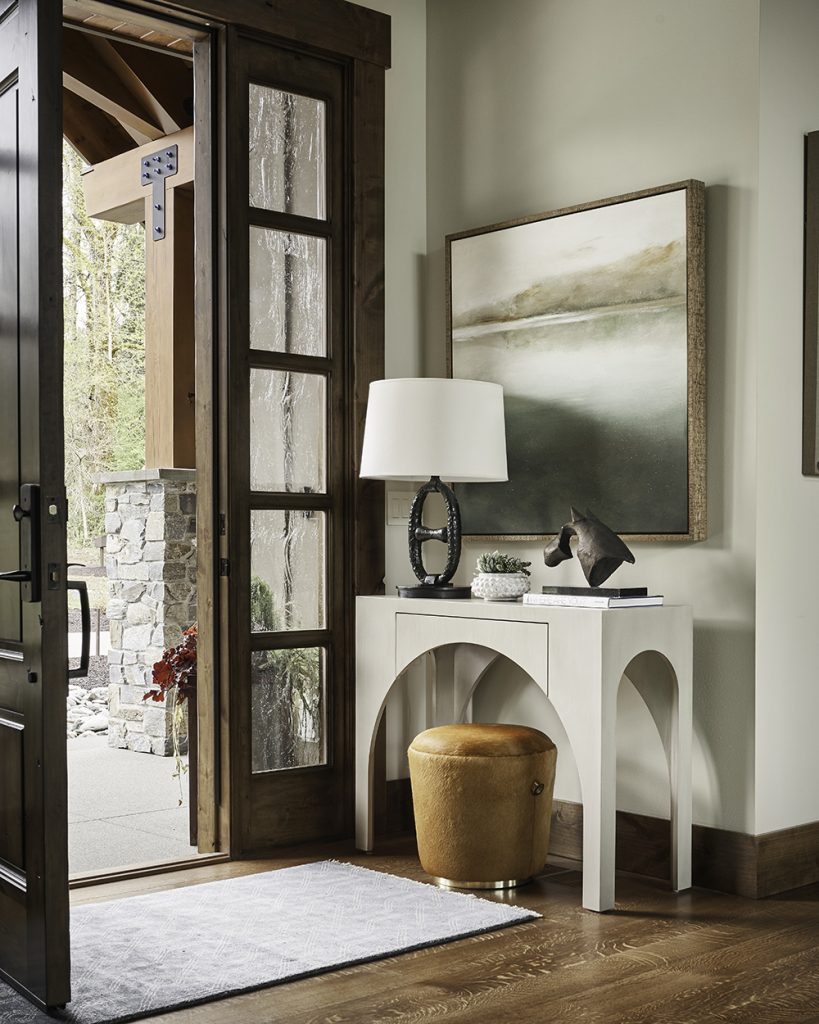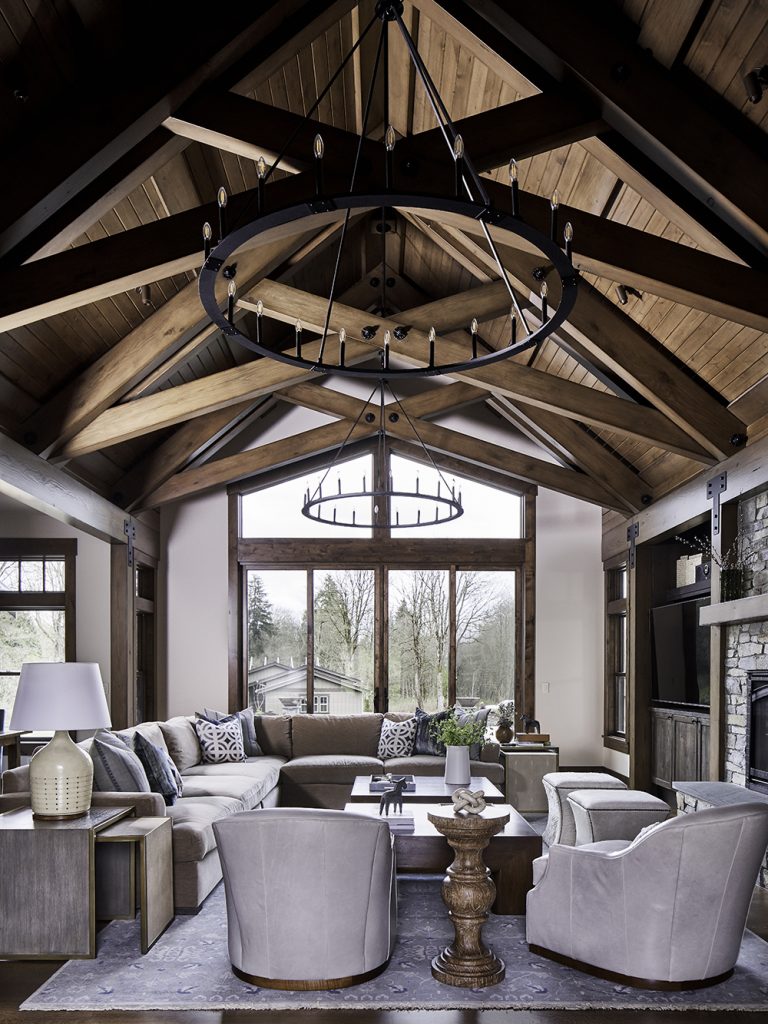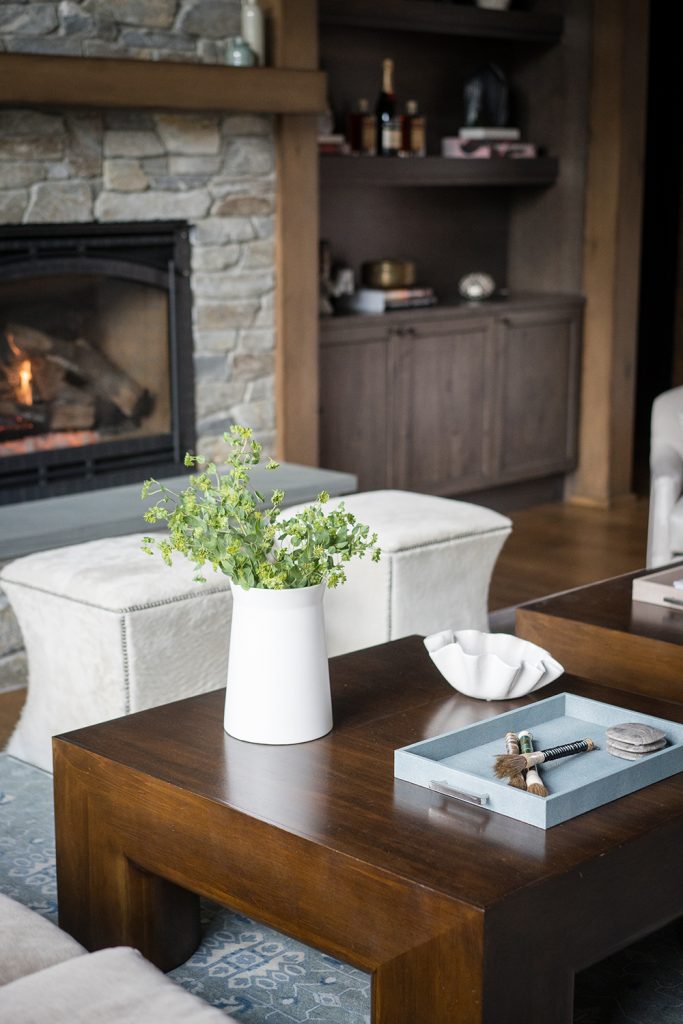 Q: What two styles did your clients gravitate to?
He was drawn to an Acadia lodge style that reflected the mountains around this country locale. And she wanted a more refined transitional look that would be the perfect backdrop for entertaining friends and family.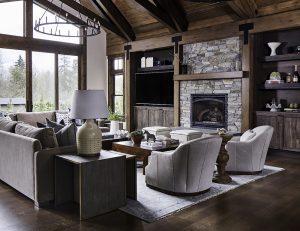 Q: How did you bring those two styles together?
We designed an open-plan interior with warm woods and gorgeous views of the outdoors, combined with modern touches and more complex details. The wood trim, beams, and some of the design details were definitely more of his lodge style. But we added modern shapes and furnishings to showcase her more refined style.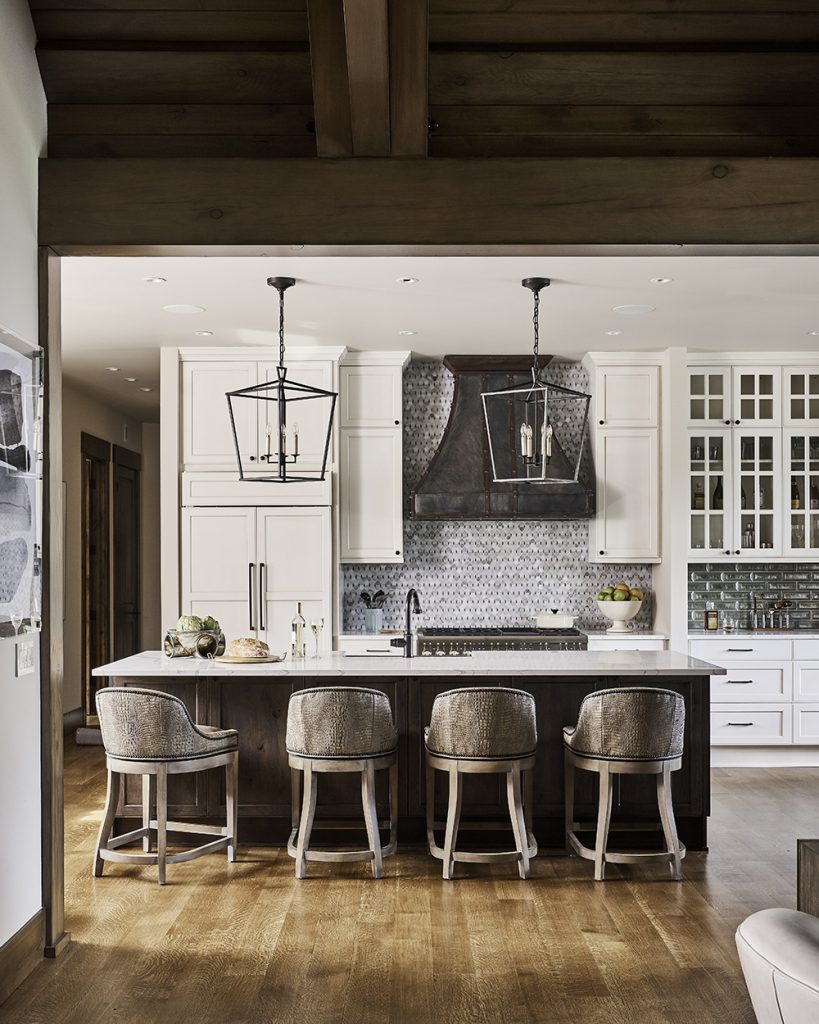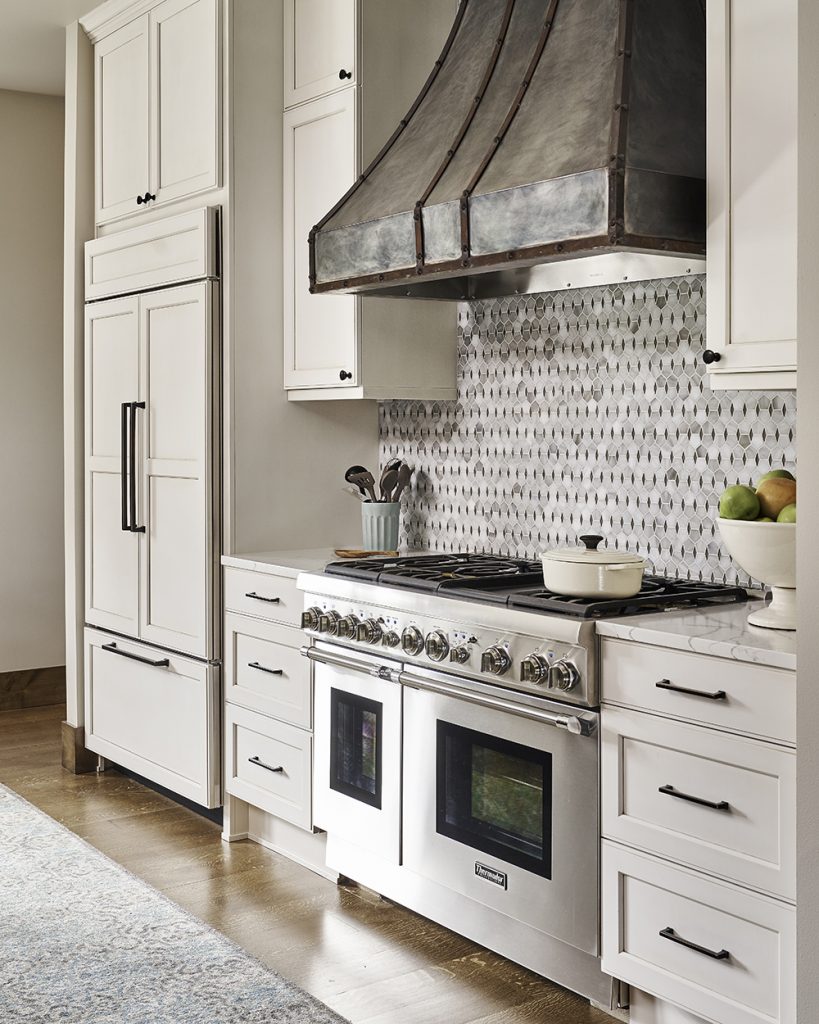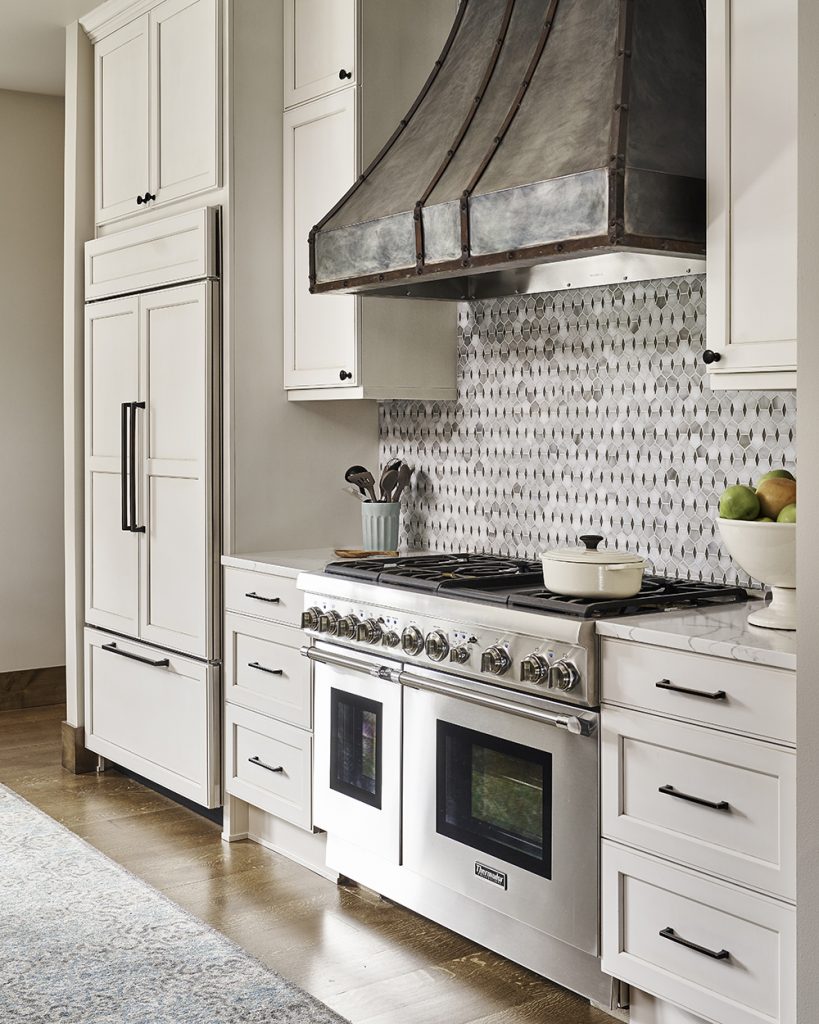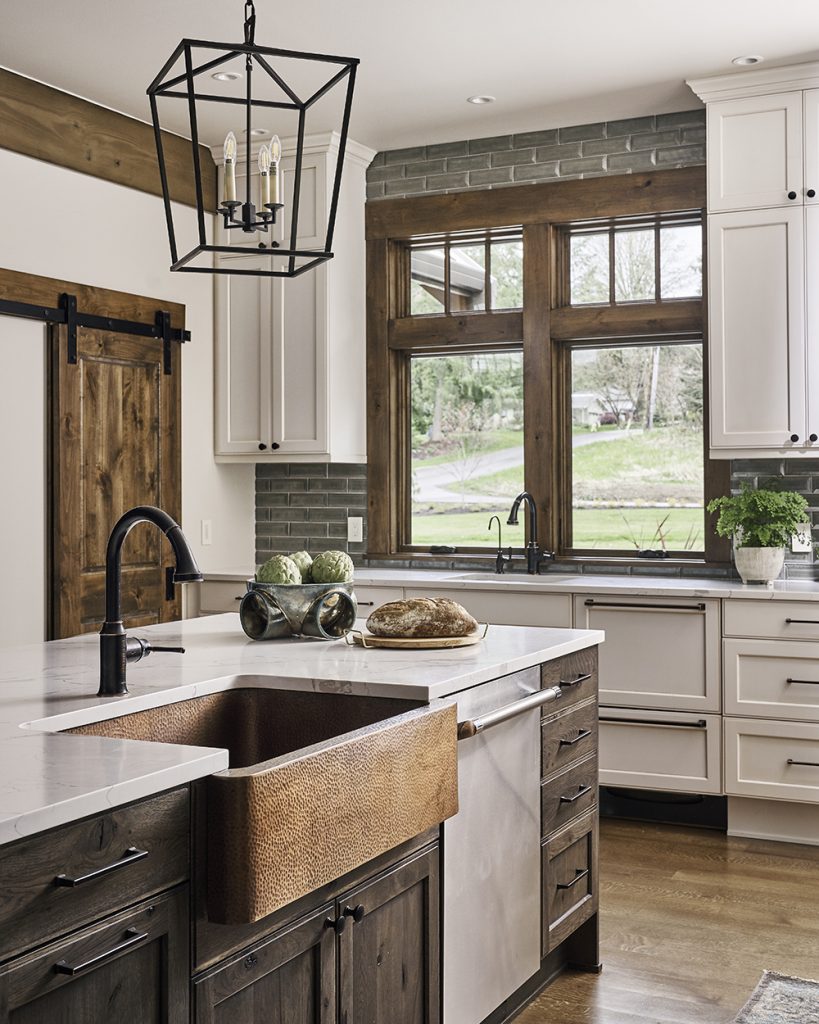 Q: Was there one design idea that the clients agreed on?
Absolutely – they love to entertain, so they wanted great spaces that would support that. Each room flows into the next, and for summer soirees the glass doors open to the pool area for seamless indoor-outdoor living.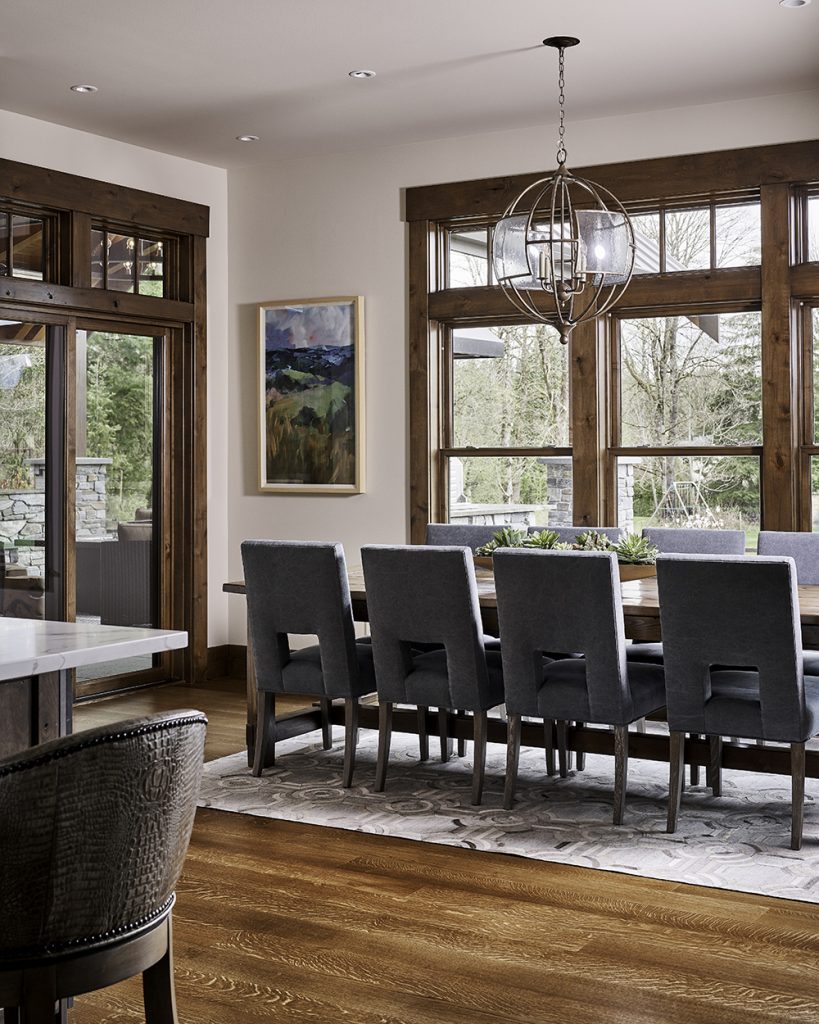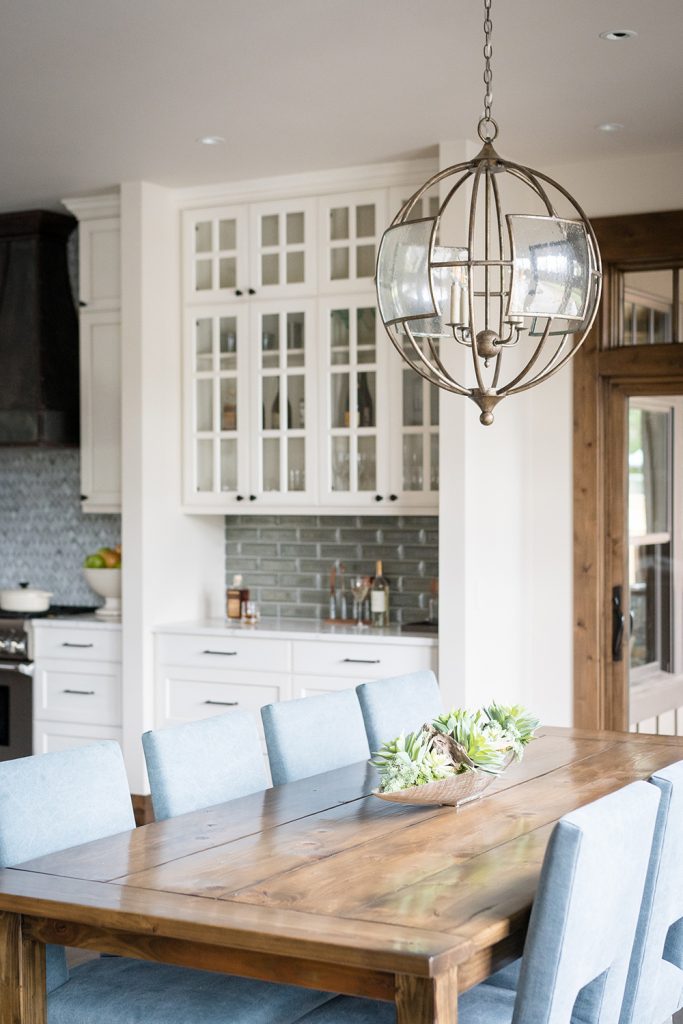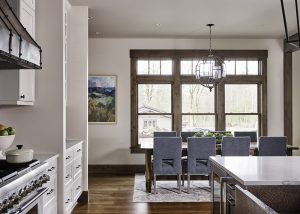 Q: What is the clients' favorite space?
It's actually a space that they hadn't planned for at all! The home's upstairs attic area was originally planned to be unused space. But the Pulp team developed the idea for a media room with a built-in bar. Now it's one of the family's favorite spaces.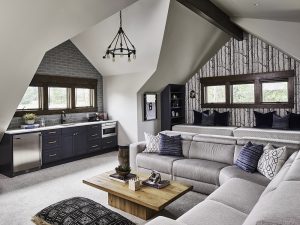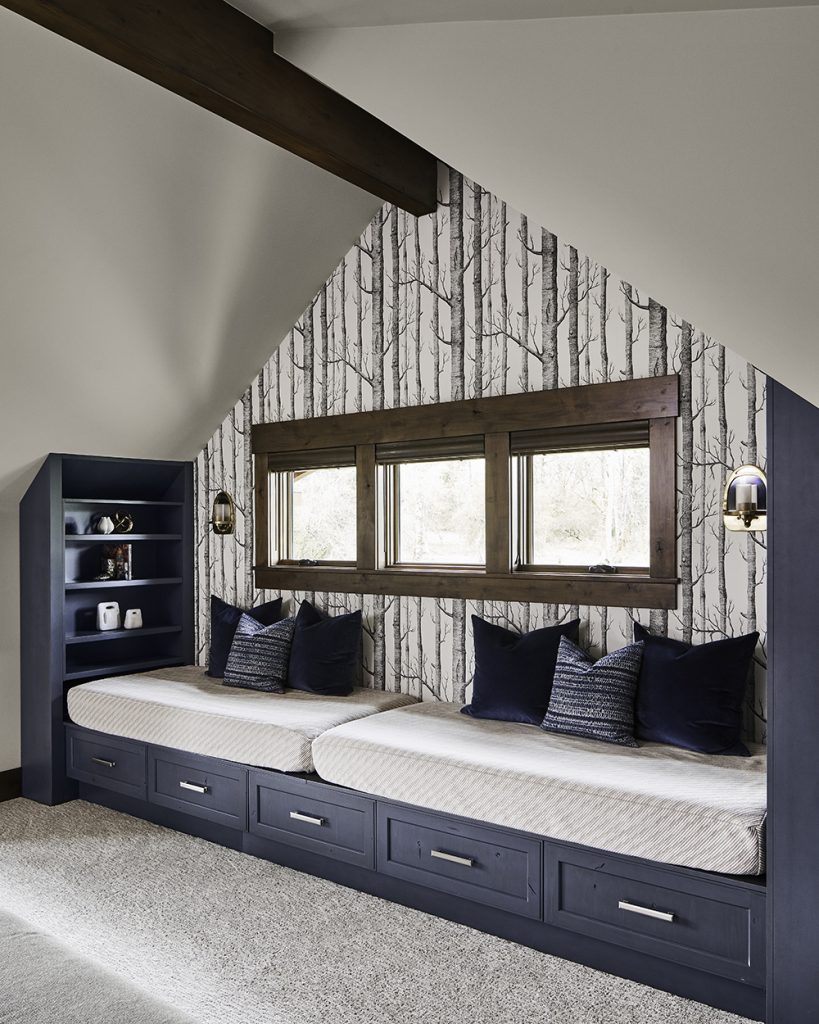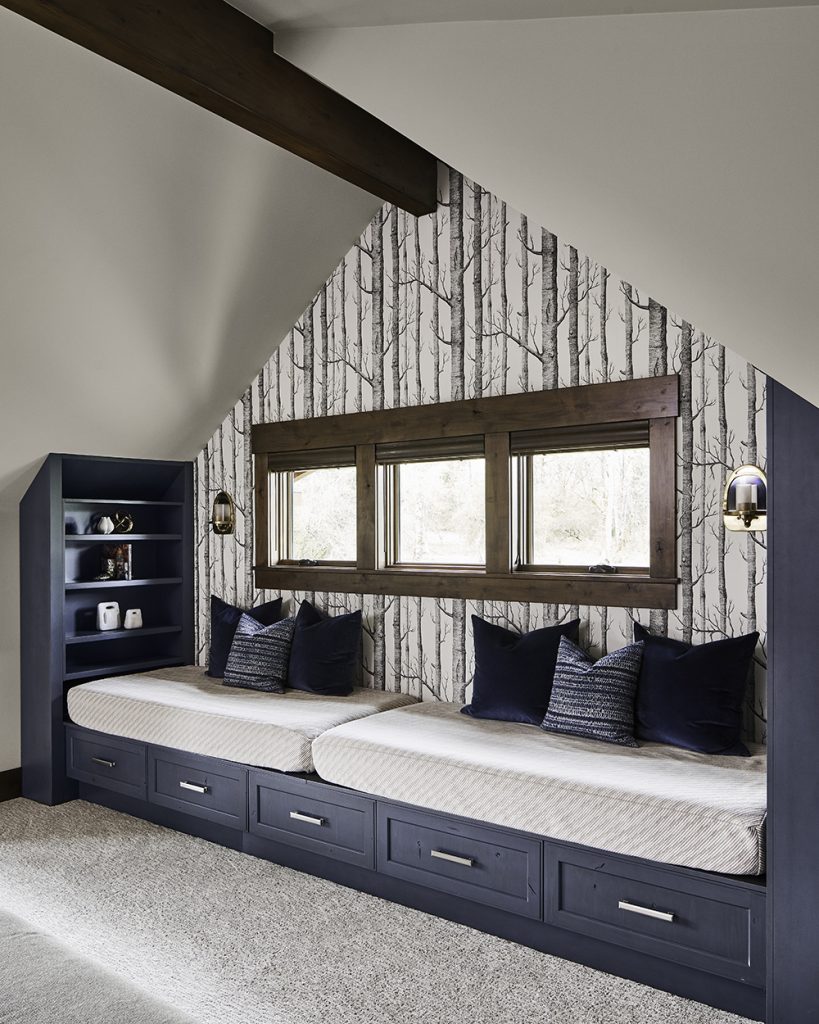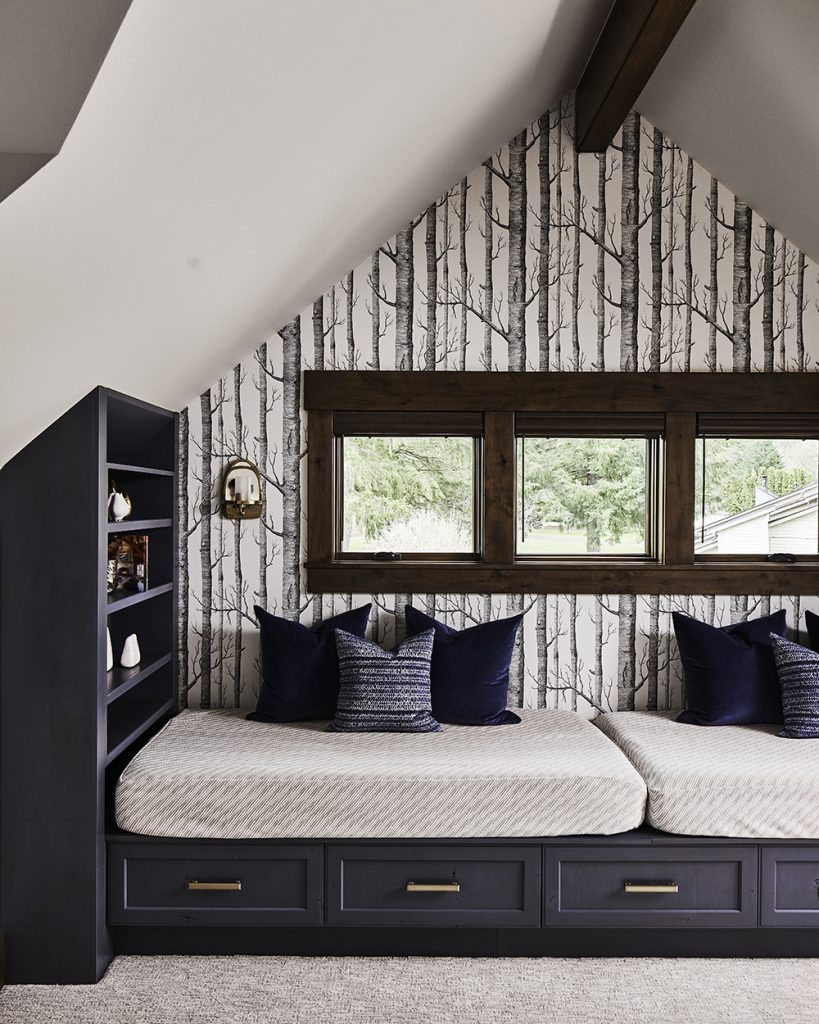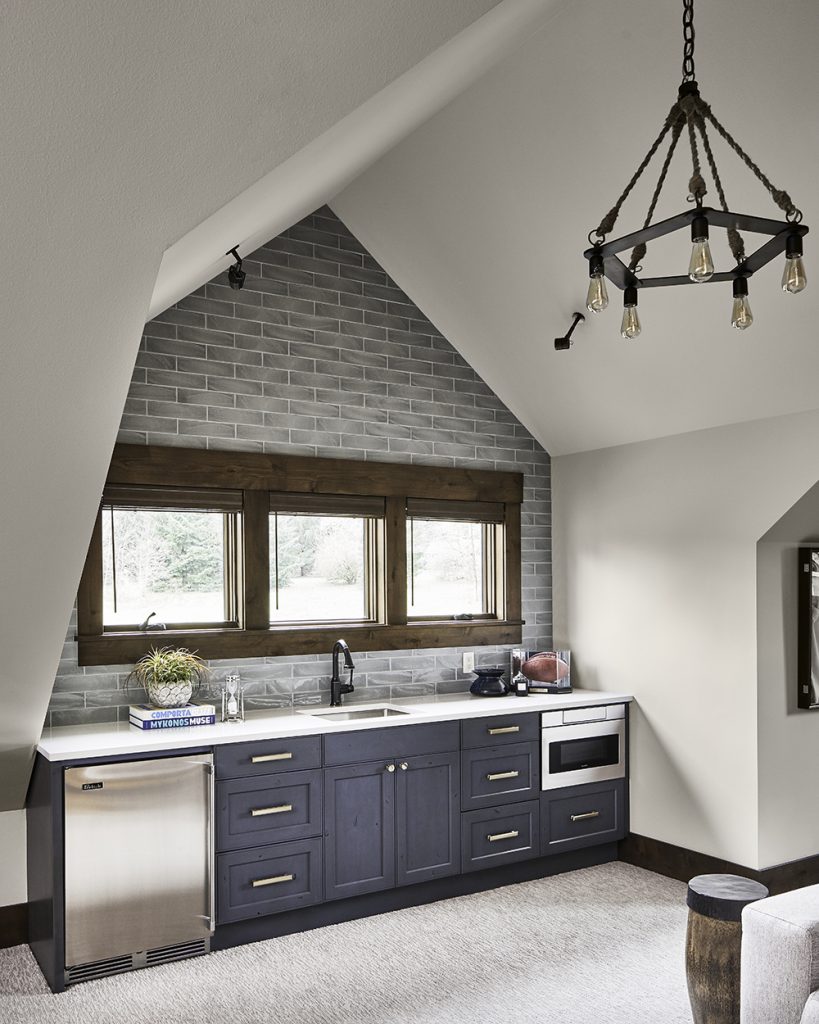 Q: What is your favorite room?
We love the master bedroom – it's such a serene and calm space. The colors and that fabulous Phillip Jeffries wallpaper give the feeling of being among the clouds!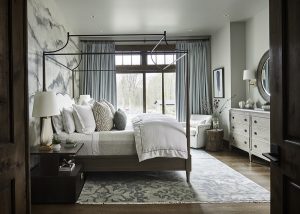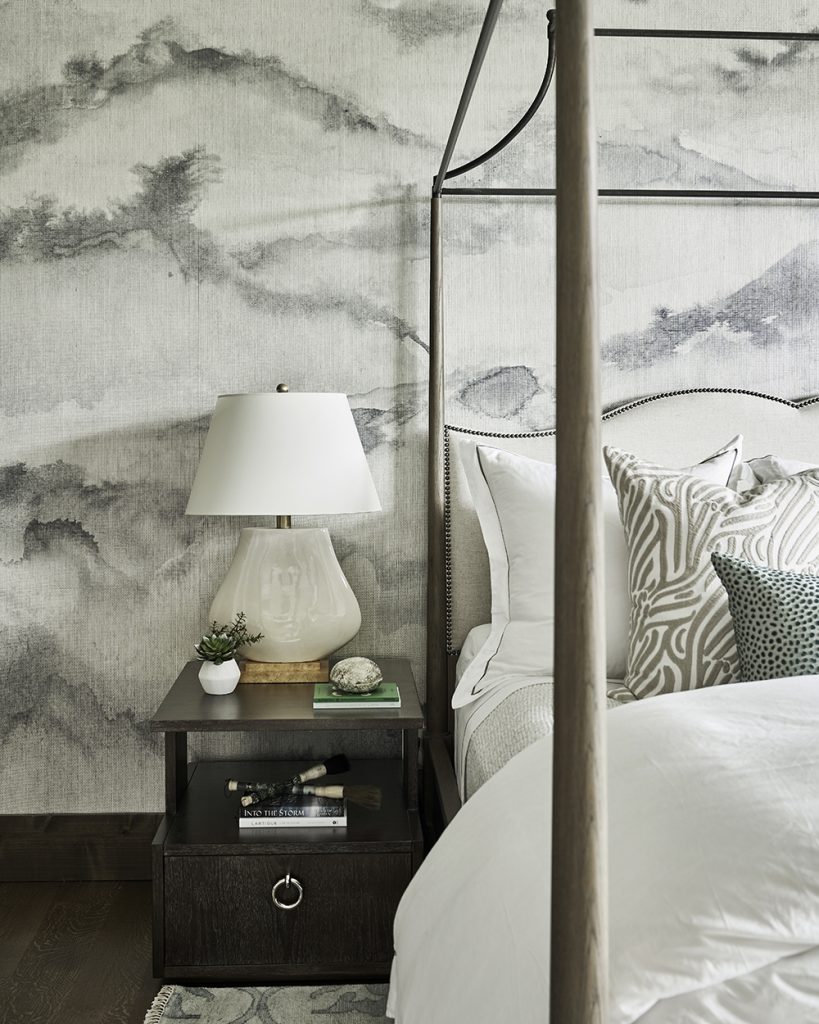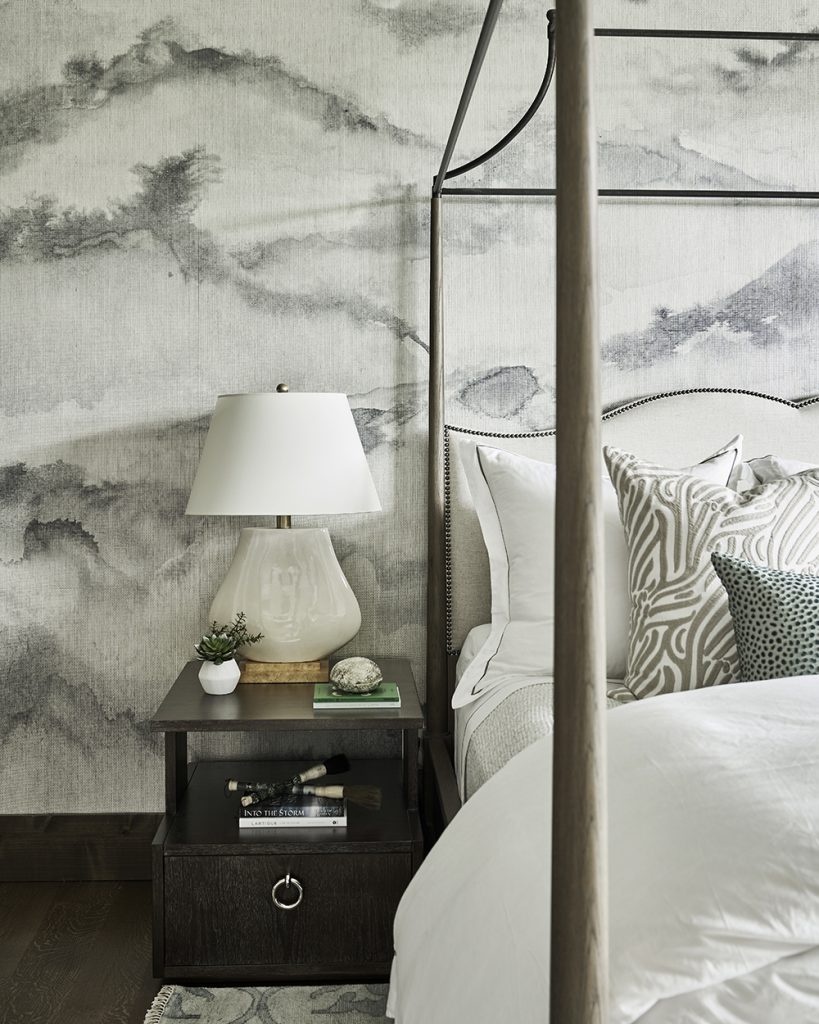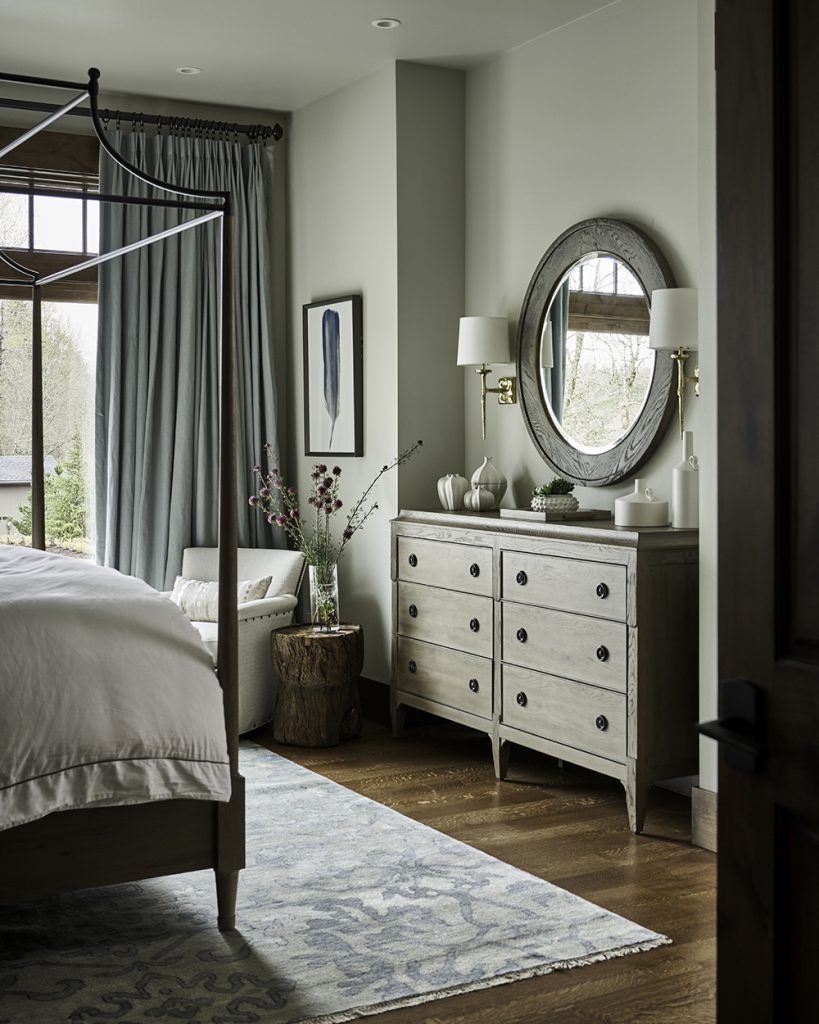 Q: All of the bedrooms have personality! How did you achieve that?
We wanted to give each family member a space that really spoke to them and what they love. So you'll see a custom wallcovering that showcases a baseball stadium, for example. In a family home, everyone needs a place to work and play, too, so the home office was also another critical room for showcasing that personality!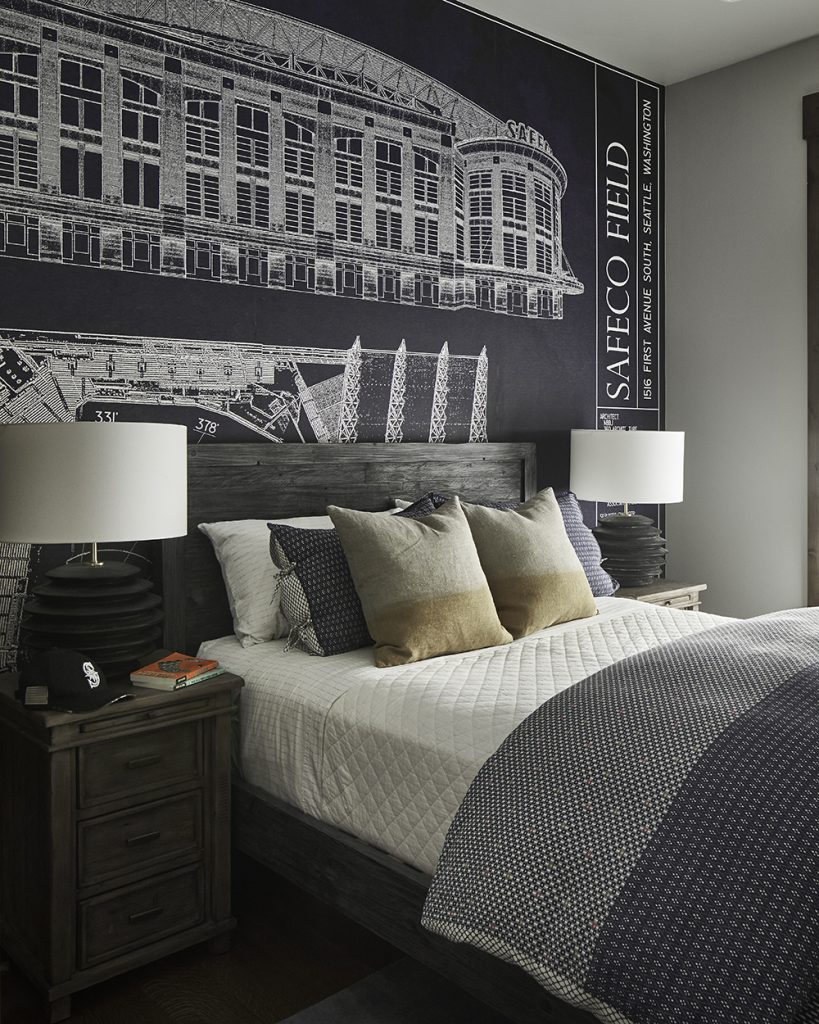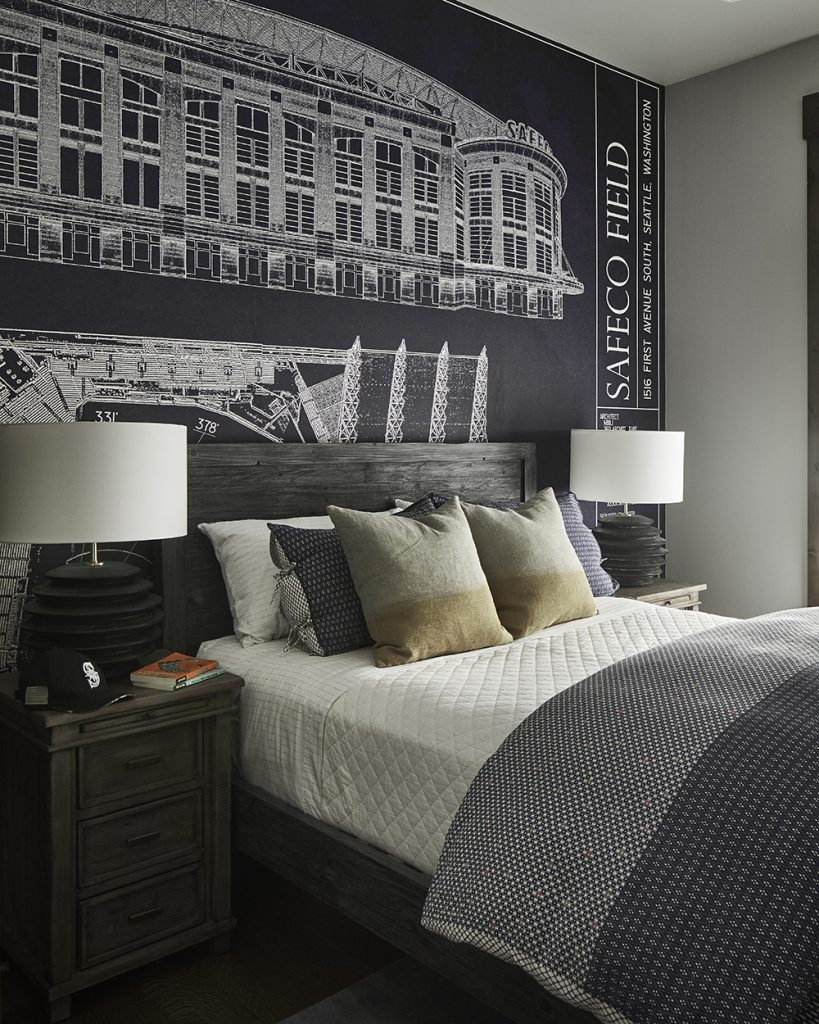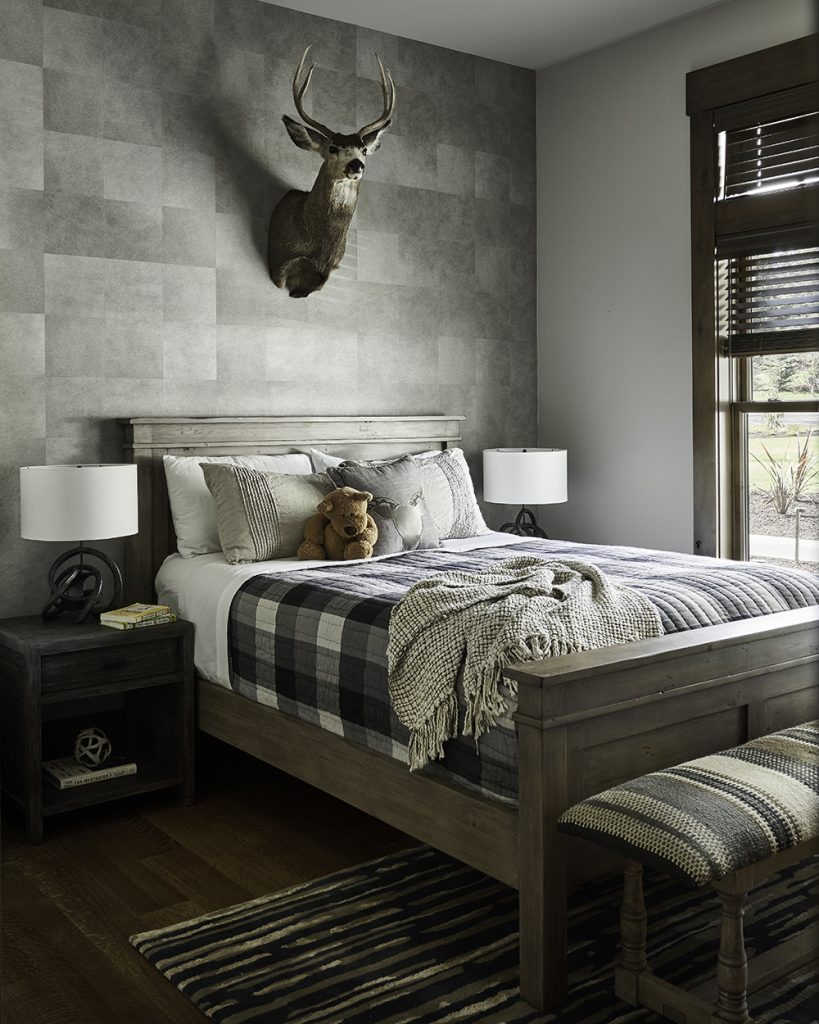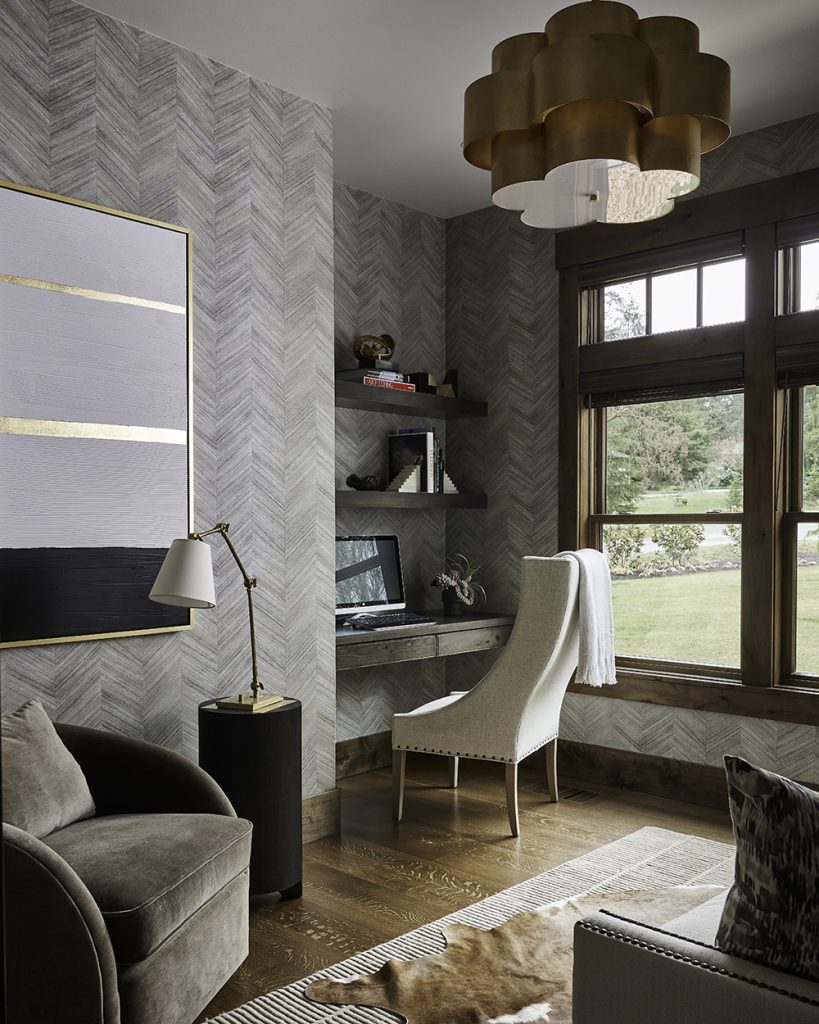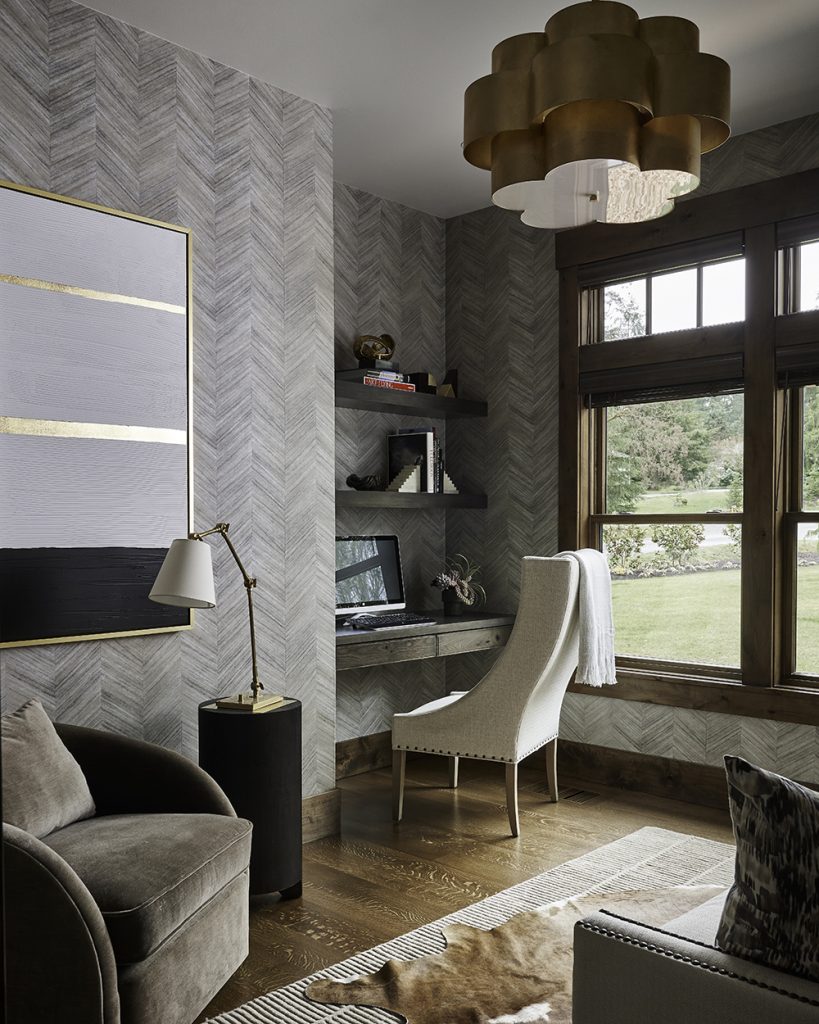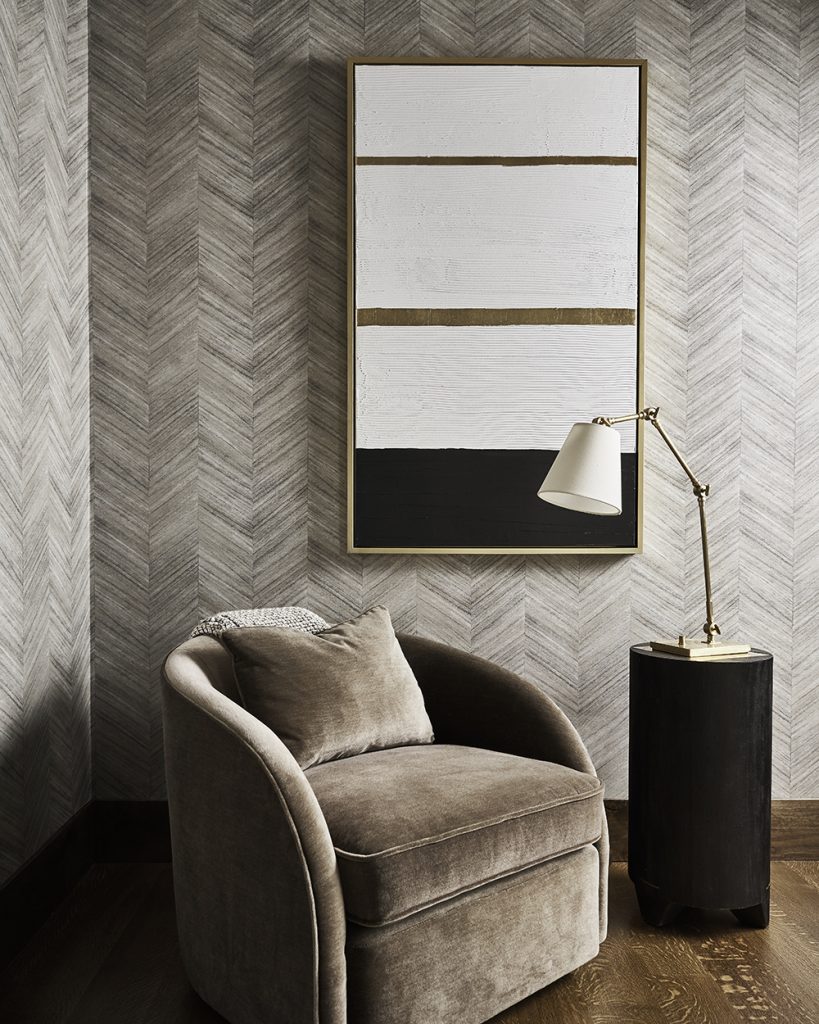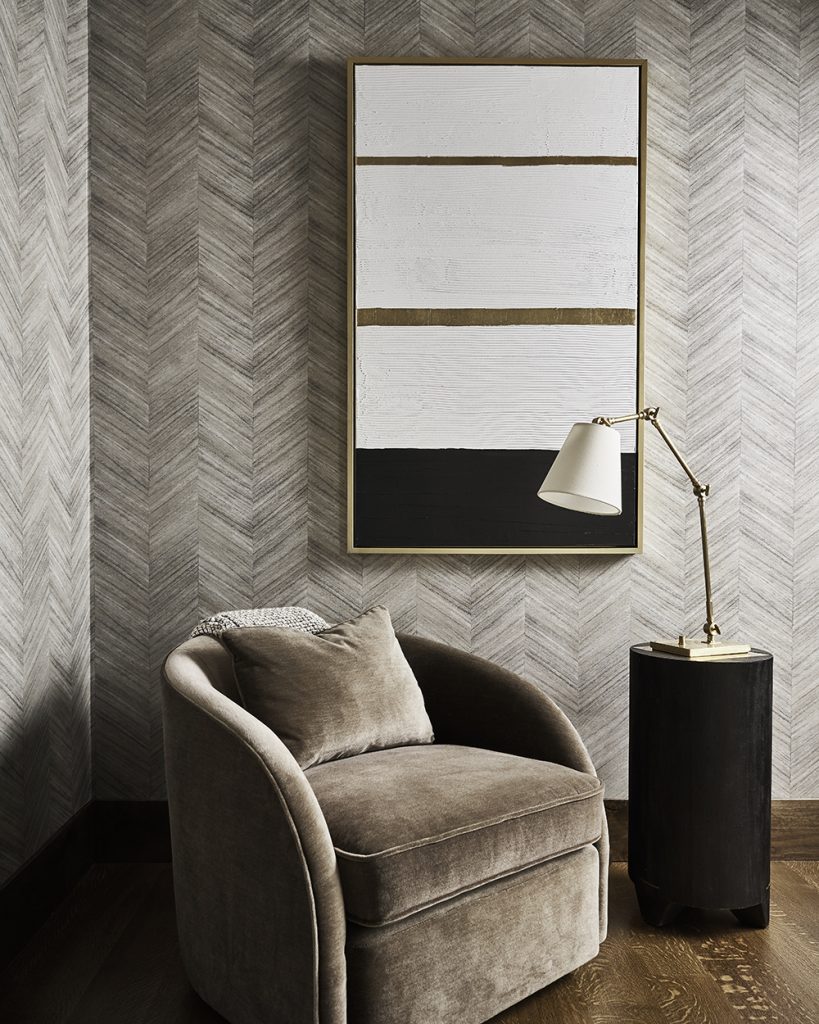 Q: The wood finishes in the home are gorgeous – how did you get that rich, warm look?
That was a very complex staining process. It required many steps to get it exactly the way we wanted it!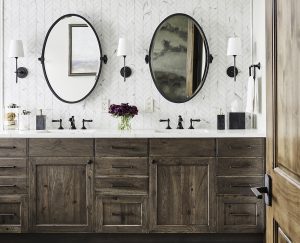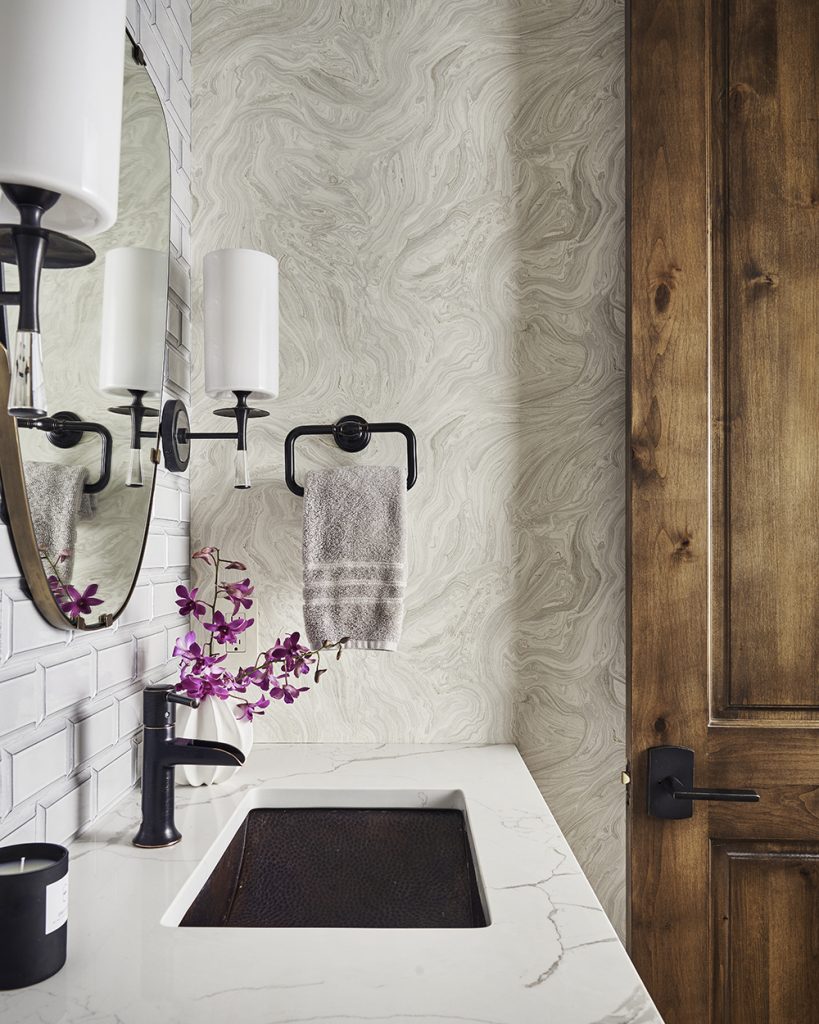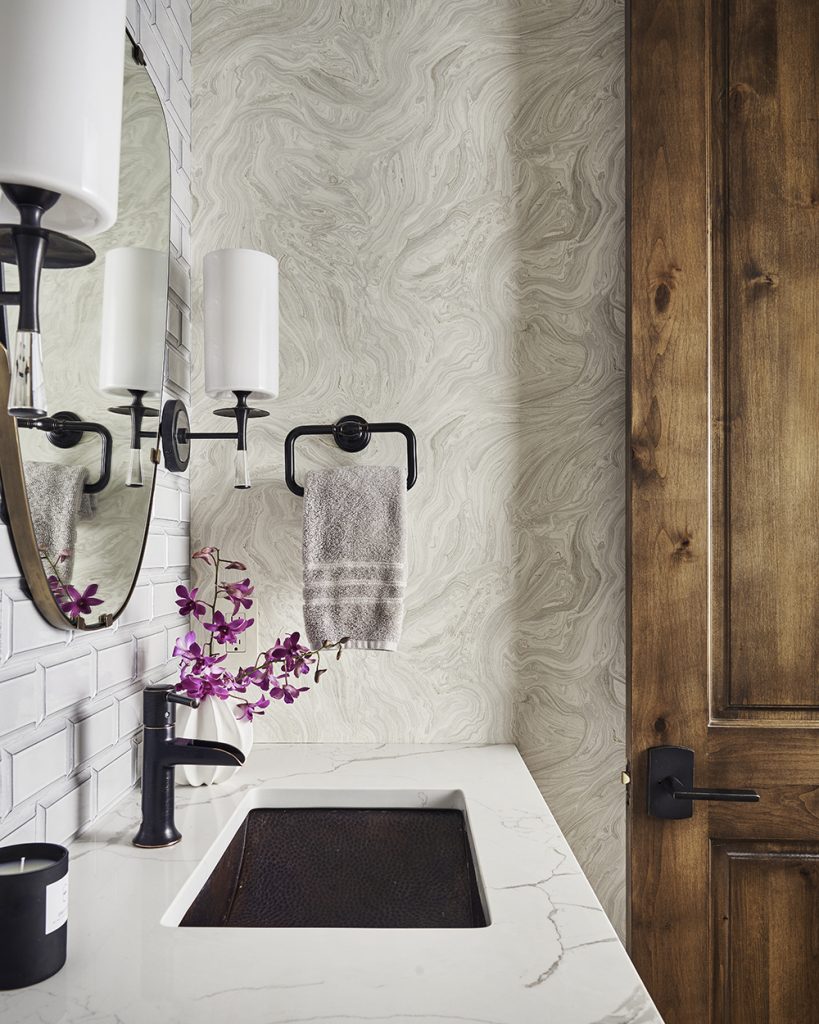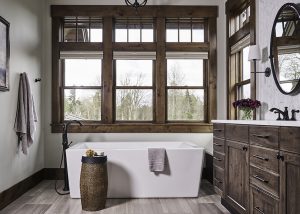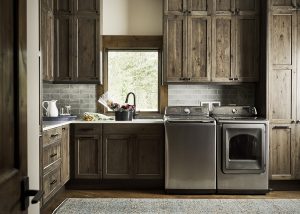 Take the full tour of this Seattle project here, or read about it in ICON magazine!
Credits