10/16/12
Homemade Green Cleaning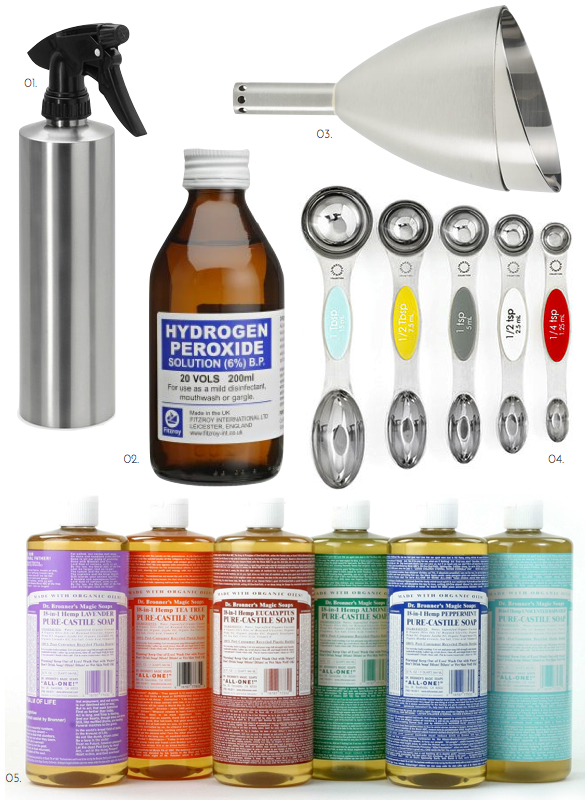 I'm always looking for new ways to keep my home clean without harmful nasty smelling chemicals that won't break the bank.  I know there are many great options on the market but sometimes I feel like I'm just paying for the pretty bottle and packaging.  After testing many of the organic brands out there…I decided to search for a homemade alternative.  Well, I found one I've been using for about two years now and I love it! It's super easy to make with items you probably already have laying around your home.
This is all you need…
01: Spray Bottle 02: Hydrogen Peroxide // 03: Funnel // 04: Magnetic Measuring Spoons
05: // Castile Soap (Get the scent you fancy…almond is my favorite!)
Give it a try and let me know what you think!
Credits