4/29/10
I got it on… your favorite T.
People always talk about the finer things in life being a full bodied glass of red wine, a classy car, or high dollar meal at a fancy restaurant. Me… I like a good T!
It takes a little bit of effort, but a great find turns into a fine fit.
It can't be any old shirt. It has to pass a few tests.
A. Is it comfy and soft?
B. Does it fit well? No windbreakers please.
C. Does it reflect your personal style?
I'm pretty lucky because
my wife
has great taste and always finds me something cool and unique. Here are some of her finds:
1. Yellow Bird Project: Sport your favorite indie band's designs and a portion of the proceeds goes to the band's charity of choice.
2. Nonfiction Tees – Carbon Cycle T-Shirt: Go green and make a statement with a shirt designed to express the concept of the carbon footprint.
3. Bee Things – Bee Tee Bird Tee: This limited edition tee is designed by an amazing design duo out of Dallas, Texas.
4. Bruxe Design – Chairs Tee: Tout your favorite mid-century modern chair designers in style.
I don't know how Evan Dando of the Lemonheads wrote the amazing song "Favorite T", seing how I have several and can't pick just one, but I'm sure glad he wrote it.
What's your Favorite T?
Credits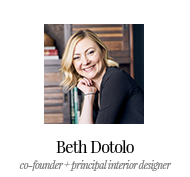 GET INSPIRED
SUBSCRIBE TO OUR NEWSLETTER TO
GET AN INSIDER LOOK IN YOUR INBOX