11/21/13
New Pulp Home Product: Barware
It's no secret that we like ourselves a smart cocktail around Pulp Design Studios. (After the workday is done, mind you.) Needless to say, we are over the moon with the new line of barware that we've gotten in at Pulp Home! Gorgeous modern decanters that make for an elegant upgrade in your home or a perfect hostess gift just in time for holiday entertaining.
While these beauties are bound to spruce up the home bar and make your spirits bright, there are so many ways you could use these throughout the house. For a luxe spa experience, these would make a perfectly polished addition in the bathroom for holding favorite bath salts or gels. Use them to contain various cooking oils and vinegars and ditch the dull from the kitchen counter. Imagine juice or maple syrup being dispensed from these? Talk about taking Christmas Morning breakfast up a notch! Even the drudgery of laundry could be elevated if you were dispensing your laundry detergent and fabric softener from a decanter. And let's not forget the milk to go with Santa's cookies! With such a thoughtfully stylish display you may just get a little something extra under the tree.
See what I mean? Endless possibilities! And all great gift-giving ideas. Don't you think? I knew you would! Cheers!
Credits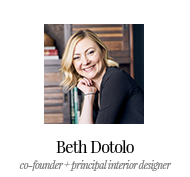 GET INSPIRED
SUBSCRIBE TO OUR NEWSLETTER TO
GET AN INSIDER LOOK IN YOUR INBOX