A Well-Designed Business Podcast – Successful Video Marketing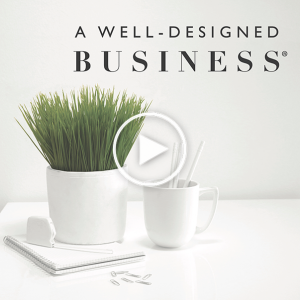 A Well-Designed Business Podcast
Beth + Carolina: Successful Video Marketing and How They Did It For Their Firm
May 10, 2017
Making their podcast debut, Beth and Carolina chat with A Well-Designed Business podcast host LuAnn Nigara about the creation of the Pulp TV video series and how they work together despite being in different time zones.
Listen on iTunes or listen via your web browser.
"If you're interested in hearing about innovative designers who are also really good at business, you're in for a treat! The guests today are Carolina Gentry and Beth Dotolo of Pulp Design. LuAnn really wanted to have them on her show. She's been researching designers for the last year and a half and some of them have videos on their websites. Some of the videos are better than others, however, when she looked at those on Beth and Carolina's website, they were so good that she just wanted to keep on watching!
She really enjoyed how their personalities come across in a subtle, yet distinctive way and also that their high regard for one another is very clear. Listen in and find out why LuAnn couldn't stop herself from falling in love with these two adorable rock stars!
Pulp Design has studios in both Seattle and in Dallas and their team has been recognized and published by Architectural Digest, The Traditional Home and New York Times Magazine. Beth has received an ASID Legacy Of Design Award and she was also named Best Designer in Dallas in 2011 and in 2012. Fashion Group International recognized her as a rising star in Interior Design and she's been named Dallas Design Glitteratti by Modern Luxury Magazine. Carolina has had more than fifteen years of experience in Interior Design and in Project management, with her work including award-winning New Construction and Renovated projects in Hospitality, Residential and Multi-family. Some of her projects have been for high-end hospitality brands, like Ritz Carlton, Hyatt Regency, Hilton and Mariotte, with her projects spanning all the way from New York City to Asia.
Carolina was also a recipient of an ASID Legacy Of Design Award and she's also been recognized as a rising star in Interior Design by Fashion Group International. LuAnn had so much fun talking to these ladies and she knows you're really going to enjoy today's episode. Listen in now!"