AD Pro – Tour Every Room Inside the Kips Bay Decorator Show House Dallas 2021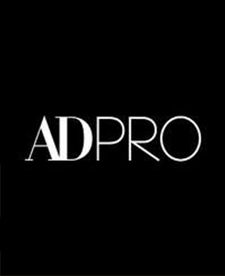 AD Pro – September 24, 2021
By: Mel Studach
Tour Every Room Inside the Kips Bay Decorator Show House Dallas 2021 – Twenty-six designers offer a plethora of creative ideas—and even preview some new products—at the Dallas showcase.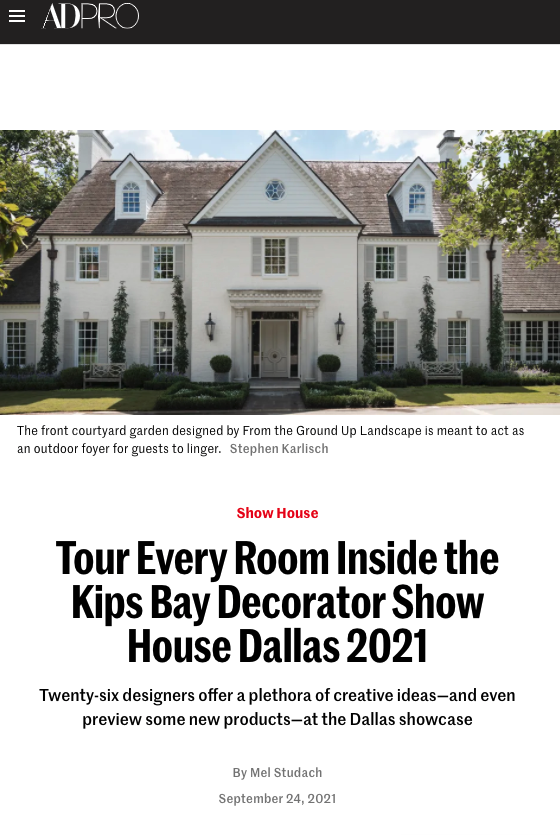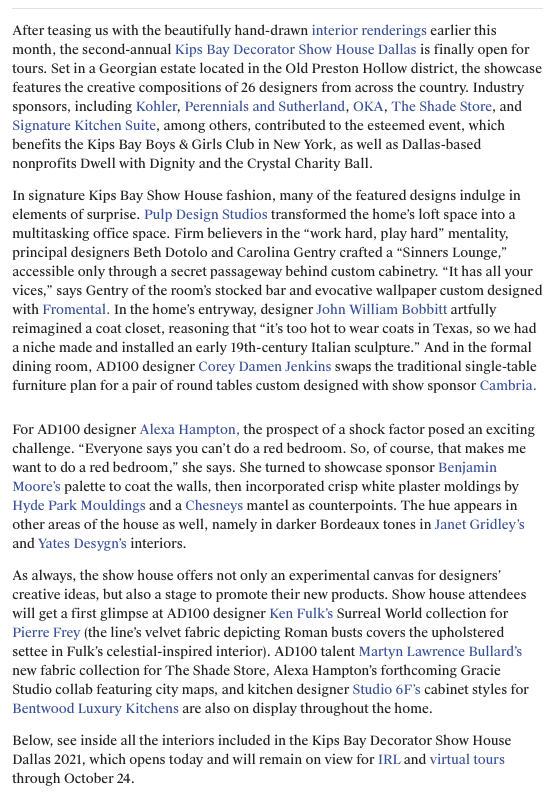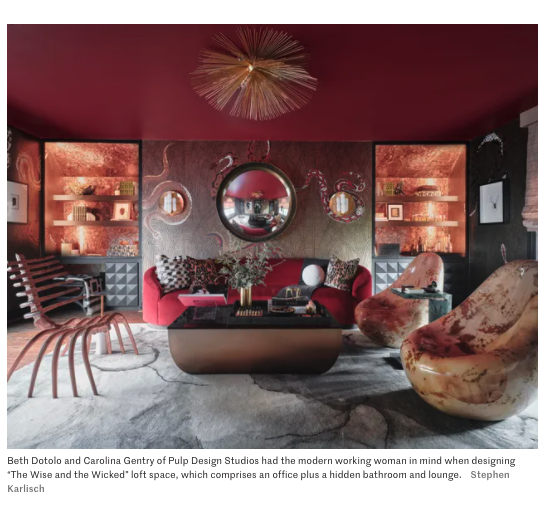 After teasing us with the beautifully hand-drawn interior renderings earlier this month, the second-annual Kips Bay Decorator Show House Dallas is finally open for tours. Set in a Georgian estate located in the Old Preston Hollow district, the showcase features the creative compositions of 26 designers from across the country. Industry sponsors, including Kohler, Perennials and Sutherland, OKA, The Shade Store, and Signature Kitchen Suite, among others, contributed to the esteemed event, which benefits the Kips Bay Boys & Girls Club in New York, as well as Dallas-based nonprofits Dwell with Dignity and the Crystal Charity Ball.
In signature Kips Bay Show House fashion, many of the featured designs indulge in elements of surprise. Pulp Design Studios transformed the home's loft space into a multitasking office space. Firm believers in the "work hard, play hard" mentality, principal designers Beth Dotolo and Carolina Gentry crafted a "Sinners Lounge," accessible only through a secret passageway behind custom cabinetry. "It has all your vices," says Gentry of the room's stocked bar and evocative wallpaper custom designed with Fromental. In the home's entryway, designer John William Bobbitt artfully reimagined a coat closet, reasoning that "it's too hot to wear coats in Texas, so we had a niche made and installed an early 19th-century Italian sculpture." And in the formal dining room, AD100 designer Corey Damen Jenkins swaps the traditional single-table furniture plan for a pair of round tables custom designed with show sponsor Cambria.
For AD100 designer Alexa Hampton, the prospect of a shock factor posed an exciting challenge. "Everyone says you can't do a red bedroom. So, of course, that makes me want to do a red bedroom," she says. She turned to showcase sponsor Benjamin Moore's palette to coat the walls, then incorporated crisp white plaster moldings by Hyde Park Mouldings and a Chesneys mantel as counterpoints. The hue appears in other areas of the house as well, namely in darker Bordeaux tones in Janet Gridley's and Yates Desygn's interiors.
As always, the show house offers not only an experimental canvas for designers' creative ideas, but also a stage to promote their new products. Show house attendees will get a first glimpse at AD100 designer Ken Fulk's Surreal World collection for Pierre Frey (the line's velvet fabric depicting Roman busts covers the upholstered settee in Fulk's celestial-inspired interior). AD100 talent Martyn Lawrence Bullard's new fabric collection for The Shade Store, Alexa Hampton's forthcoming Gracie Studio collab featuring city maps, and kitchen designer Studio 6F's cabinet styles for Bentwood Luxury Kitchens are also on display throughout the home.
Below, see inside all the interiors included in the Kips Bay Decorator Show House Dallas 2021, which opens today and will remain on view for IRL and virtual tours through October 24.
Beth Dotolo and Carolina Gentry of Pulp Design Studios had the modern working woman in mind when designing "The Wise and the Wicked" loft space, which comprises an office plus a hidden bathroom and lounge. Stephen Karlisch