Editor at Large — Pulp Design Studios for S. Harris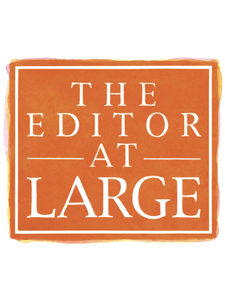 Editor at Large — March 2018
By: Katy B Olson
How a Collaboration with Pulp Design Studios Embodies S. Harris' New Strategy 
A selection of "dream destinations" inspires the new capsule collection from S. HARRISand PULP DESIGN STUDIOS, the Dallas- and Seattle-based interior design firm. Jodi Finer, creative director for S. Harris, says it's the latest move in a specific strategy for her storied company. "I want to align the S. Harris brand with people that have just as much hustle and people skills as they do design vision, and with Pulp, I found this to be incredibly true."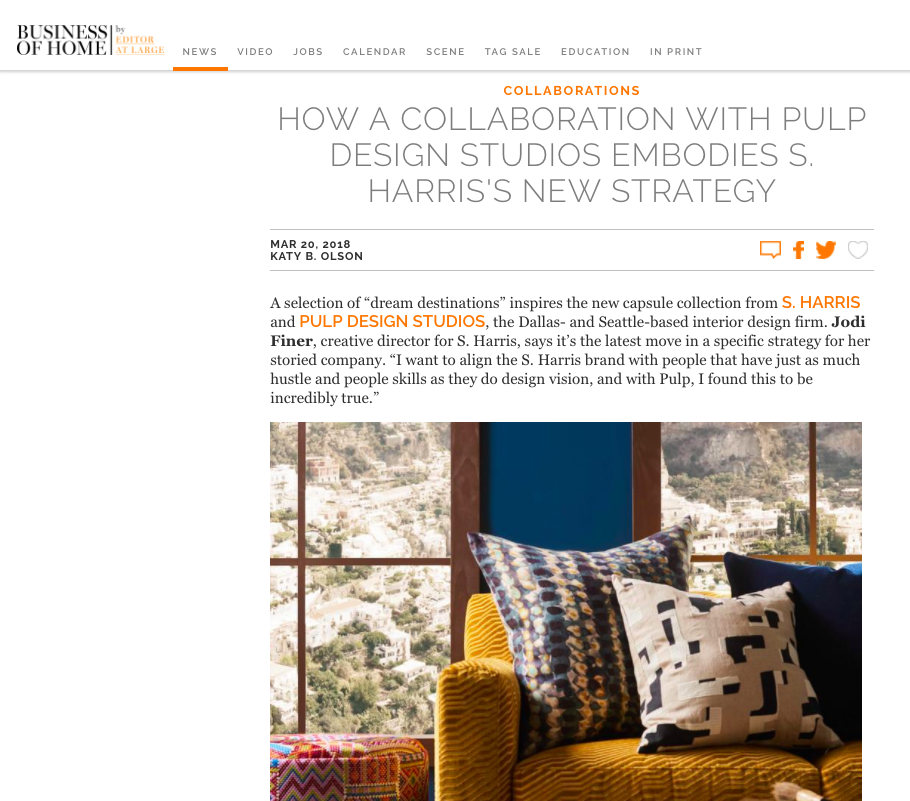 While Finer won't name names, she does hint that there are "lots to come" next year, noting that "At S. Harris, we are reimagining licensing, innovating collaboration, and open to partnering with like-minded brands that are thoughtful community builders and industry activists."
The trade collection draws on Pulp founders Beth Dotolo and Carolina V. Gentry's travels—Venice, Egypt and London are a few locales that factor into the lineup. "Our collection is inspired by all the places we've traveled to, all the places we want to go, and by the global influences in our interior designs," says Dotolo.
Designed to be used and merchandised with products within the S. Harris and Fabricut brands, the line includes a Venetian canal-inspired linen, an embroidered geometric pattern influenced by ancient Egyptian tablets, and a velvet that uses the linear London Tube as creative fodder.
"The collection is like a treasure box of souvenirs in the form of statement fabric— all adventurous and sophisticated. We are so excited to launch our first licensed collection with S. Harris," says Gentry. "We love the S. Harris team, the company's unbelievable products, and its business philosophy, which aligns so well with our company and brand."
"I believe Pulp Design Studios has the power to become avid communicators in helping S. Harris build its community network of designers and makers," says Finer. "Their drive, dedication and ambition shows up daily in their work and I am inspired by what they do for their clients."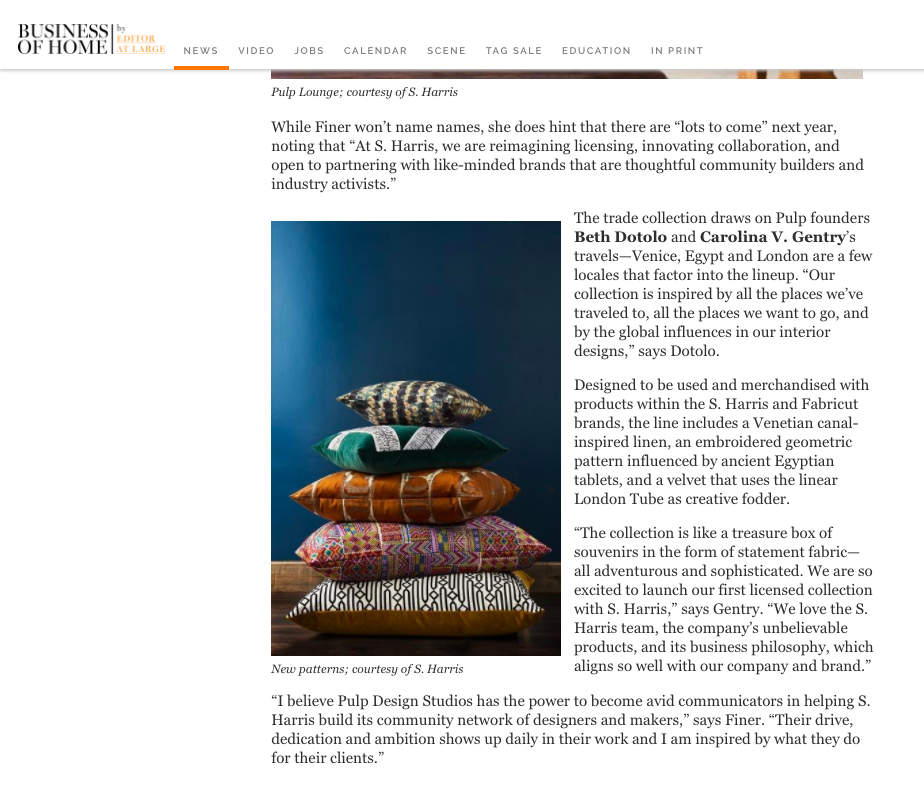 See the online feature with your own eyes and explore the Pulp Design Studios for S. Harris collection.