Elle Decor – The Best White Paint Colors Ever, According to Designers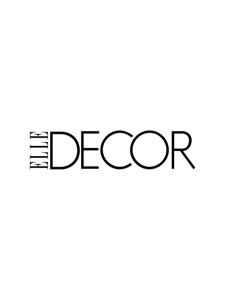 Elle Decor – July 23, 2021
By: Kelsey Mulvey
THE BEST WHITE PAINT COLORS EVER, ACCORDING TO DESIGNERS
Consider this your crash course into the wonderful (yet nuanced) world of white paint.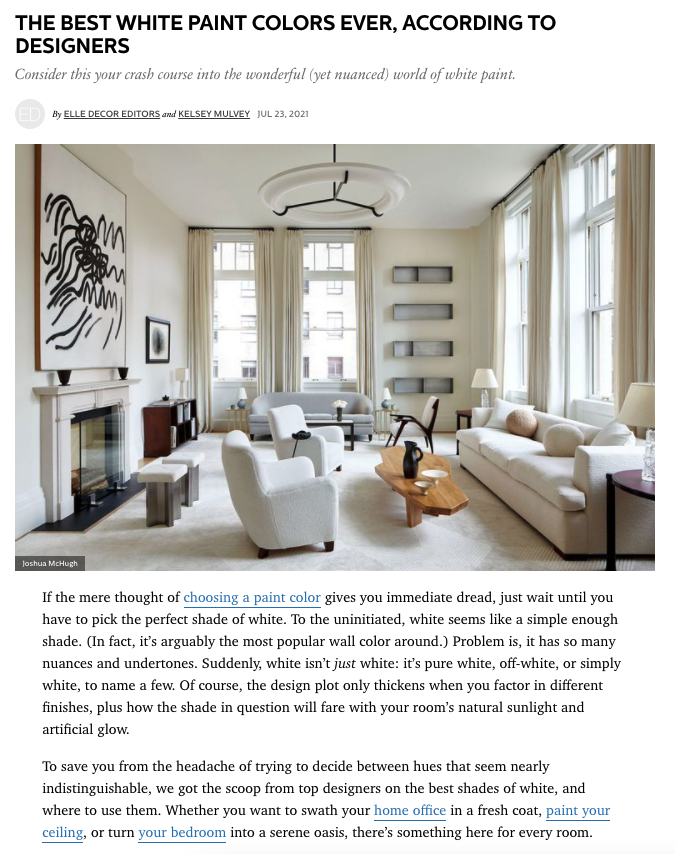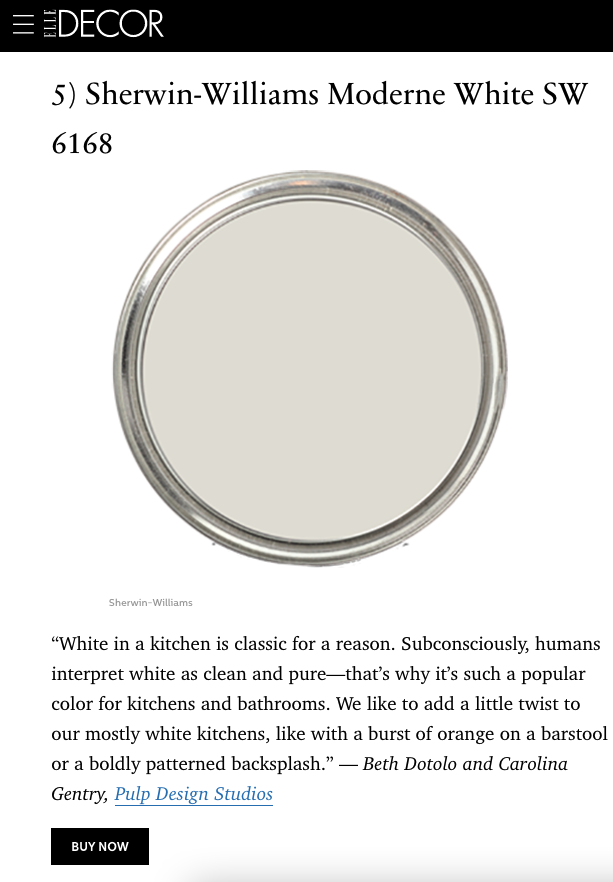 If the mere thought of choosing a paint color gives you immediate dread, just wait until you have to pick the perfect shade of white. To the uninitiated, white seems like a simple enough shade. (In fact, it's arguably the most popular wall color around.) Problem is, it has so many nuances and undertones. Suddenly, white isn't just white: it's pure white, off-white, or simply white, to name a few. Of course, the design plot only thickens when you factor in different finishes, plus how the shade in question will fare with your room's natural sunlight and artificial glow.
To save you from the headache of trying to decide between hues that seem nearly indistinguishable, we got the scoop from top designers on the best shades of white, and where to use them. Whether you want to swath your home office in a fresh coat, paint your ceiling, or turn your bedroom into a serene oasis, there's something here for every room.
"White in a kitchen is classic for a reason. Subconsciously, humans interpret white as clean and pure—that's why it's such a popular color for kitchens and bathrooms. We like to add a little twist to our mostly white kitchens, like with a burst of orange on a barstool or a boldly patterned backsplash." — Beth Dotolo and Carolina Gentry, Pulp Design Studios