House Beautiful – The 2021 Kips Bay Decorator Show House is full of so much Design Inspo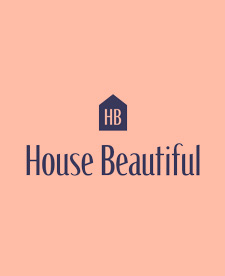 House Beautiful – September 24, 2021
By: Mary Elizabeth Andriotis
The 2021 Kips Bay Decorator Show House Dallas Is Full of So Much Design Inspo – See what 26 designers and architects did to bring this home to life.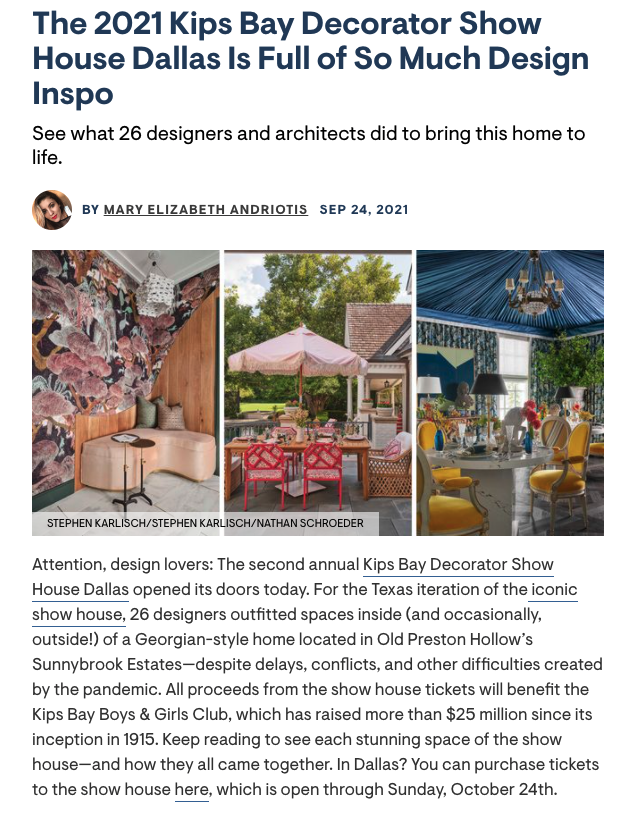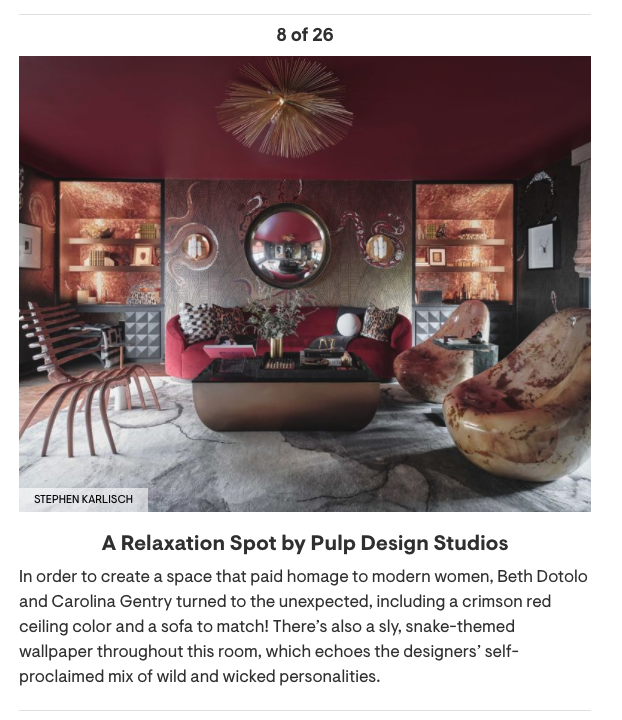 Attention, design lovers: The second annual Kips Bay Decorator Show House Dallas opened its doors today. For the Texas iteration of the iconic show house, 26 designers outfitted spaces inside (and occasionally, outside!) of a Georgian-style home located in Old Preston Hollow's Sunnybrook Estates—despite delays, conflicts, and other difficulties created by the pandemic. All proceeds from the show house tickets will benefit the Kips Bay Boys & Girls Club, which has raised more than $25 million since its inception in 1915. Keep reading to see each stunning space of the show house—and how they all came together. In Dallas? You can purchase tickets to the show house here, which is open through Sunday, October 24th.
A Relaxation Spot by Pulp Design Studios
In order to create a space that paid homage to modern women, Beth Dotolo and Carolina Gentry turned to the unexpected, including a crimson red ceiling color and a sofa to match! There's also a sly, snake-themed wallpaper throughout this room, which echoes the designers' self-proclaimed mix of wild and wicked personalities.