Traditional Home — The Best Little Showhouse in Texas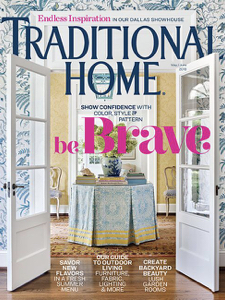 Traditional Home — May/June 2018
Written By Emily Benda
Photography By Nathan Schroder
Produced By Krissa Rossbund
THE BEST LITTLE SHOWHOUSE IN TEXAS
Big and bold attitude flows through inspiring rooms at the Dallas Decorators Showhouse.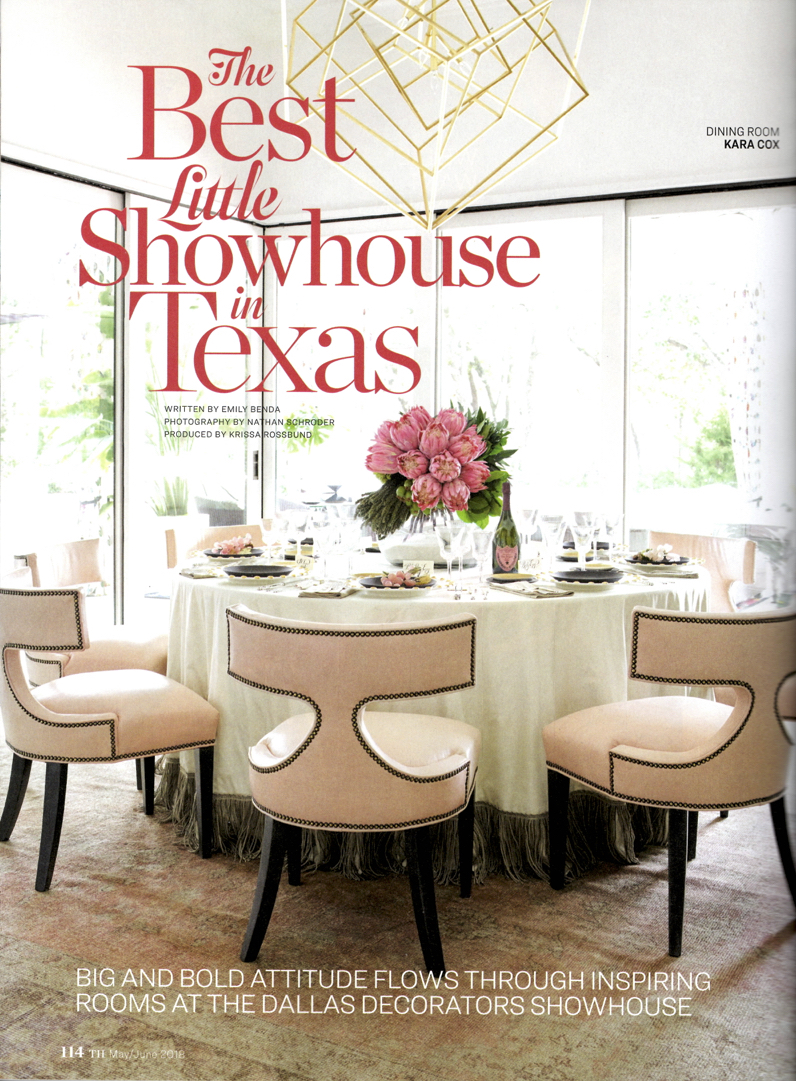 Traditional Home made its Dallas showhouse debut in a way that Texas knows best — big. Featuring the work of 27 designers with Texas-size creativity, the modern Mediterranean-style home was built by Paul Moss of Marina Bay Development Corp. and produced with Donna Moss to benefit the Alzheimer's Associations of Dallas and Houston. "During the process of this showhouse, both of my parents succumbed to the disease, so it was personal," Paul Moss says. "Raising funds and awareness through this project will hopefully bring an end to this dreadful disease." With those positive thoughts in mind, we invite you to saddle up and join us for a tour.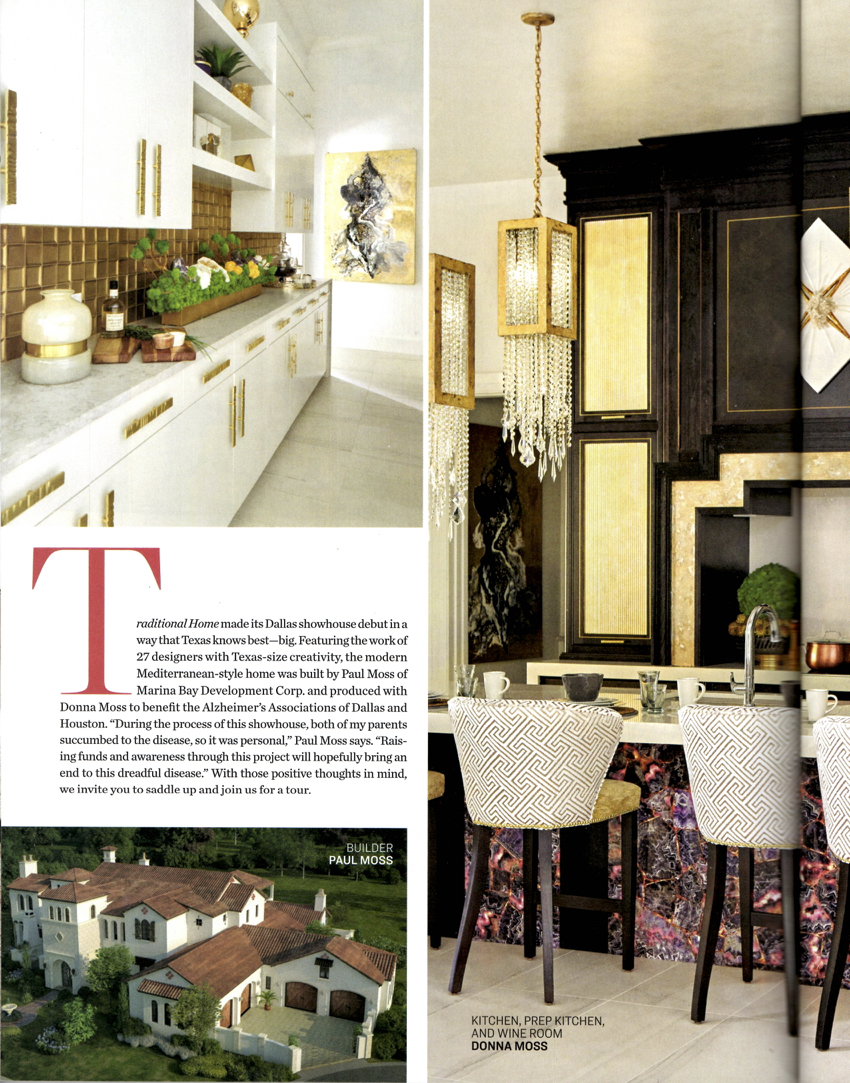 ENTRY
The foyer designed by Carolina V Gentry and Beth Dotolo of Pulp Design Studios offers a big, bold Texas welcome. Walls wear a graphic black-and-white grass cloth that kicks off an energetic visual show. The pattern complements the strong vertical architecture of the space and creates cohesiveness between the foyer's two levels. Gentry and Dotolo note that balance and movement are key when scheming grand spaces. They applied the design principle in gallery-like form, layering the adventurous wallcovering with modern paintings. A shimmering pendant from Circa lighting, an artful rug, and a curvy chaise complete the dramatic scene.