3/29/13
Pulp Sourcebook: Modern Craftsman Master Bedroom
Interior Design by Pulp Design Studios
We get so many requests on a weekly and daily basis asking us what paint color we used on our projects and where we got certain items. Not only is it hard to respond to so many requests, but we are also, at times doing an injustice by providing information that may not work for them (and, that our clients paid for!). Paint is a tricky thing and changes with lighting & the items that are reflecting off of it. Hence, our little disclosure at the bottom of this post!
Nonetheless, we decided that we didn't want to leave everyone hanging… We do love to share! So, instead, we're sharing some inspiration. We selected a few colors that, depending on the lighting in your home, would serve as a good starting point for those trying to achieve the look from our interiors, along with a shopping sourcebook on Pulp Home.

MODERN CRAFTSMAN MASTER BEDROOM SWATCH PLAY:
Benjamin Moore Deep Space 2125-20
Sherwin Williams Grizzle Gray SW 6078
Benjamin Moore Trout Gray 2124-20
GET THE LOOK:
Shop some of the furniture & accessories in our Modern Craftsman Lookbook.
SEE THE INTERIORS:
See the rest of Pulp Design Studios' Modern Craftsman Design.
Whether you 
hire us
 to help execute an incredible space that unique to you or you just love what we do and want to create it for yourself, we're going to continue this series in hopes that you're inspired to live beautifully. (But, really… you should hire us! 
wink. wink.
)
Note: Color is in essence, reflections of light and one's surroundings. As a result, the color you see in our clients space would certainly translate differently into your own. If you are not working with a designer, play with paint samples on various walls in your space to see if you get the effect you want. We would also be glad to provide you with a consultation if that would be valuable. We want your space to reflect it's own beauty, and your style.

Credits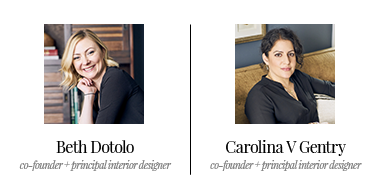 GET INSPIRED
SUBSCRIBE TO OUR NEWSLETTER TO
GET AN INSIDER LOOK IN YOUR INBOX