11/20/17
The 6 Bars You Need to Visit During the Holiday Weekend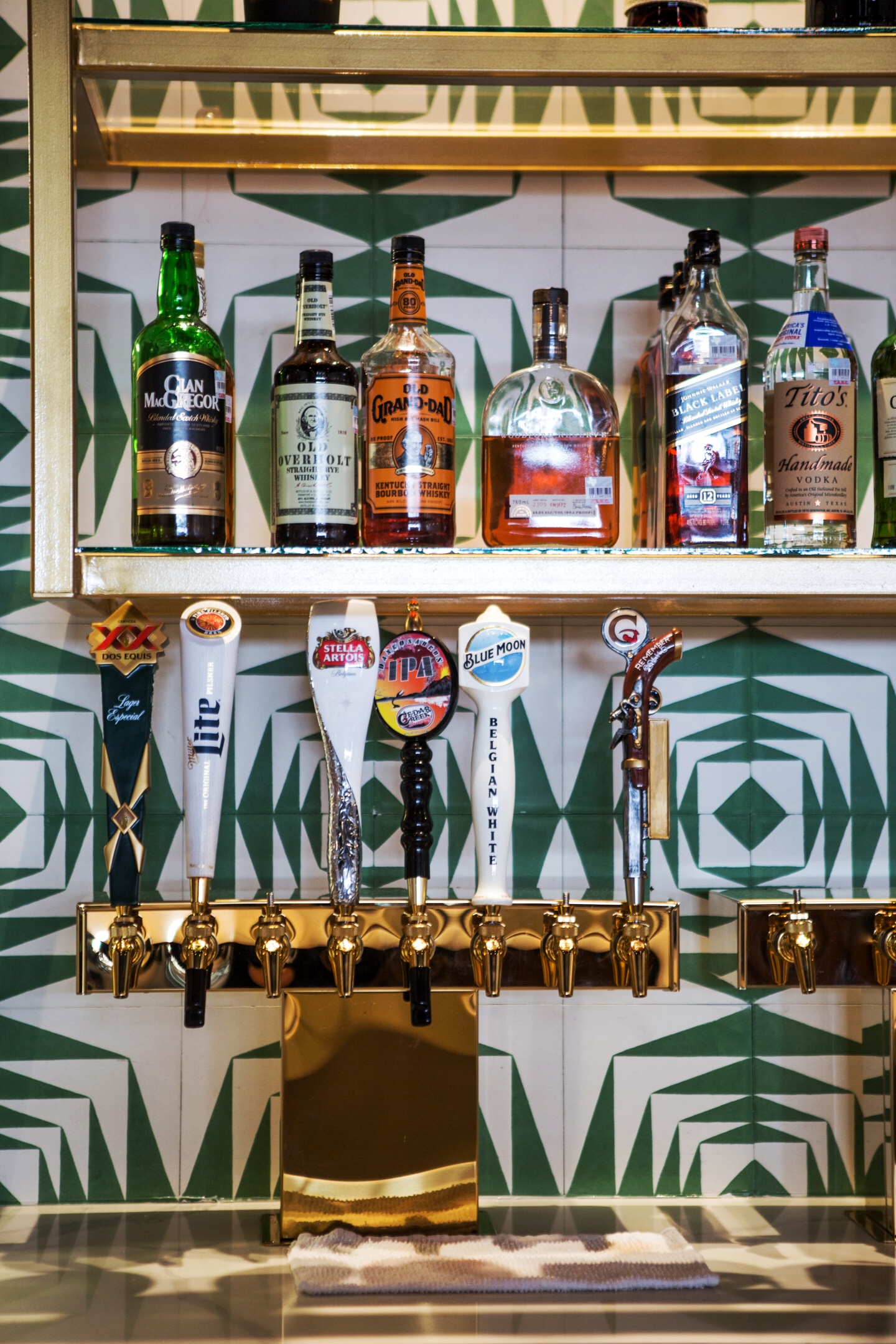 Between scheming, installing and design problem solving, we spend our fair share of time exploring the coolest bars and restaurants our cities have to offer. After a long and exciting day of sifting through samples and scouring the depths of our design libraries for the perfect pieces for our interior design clients, who wouldn't want to plop into a chic bar stool and sip on a craft cocktail? See the spots our design team will be checking out during Thanksgiving weekend…
BEST BAR FOR THE CONNOISSEUR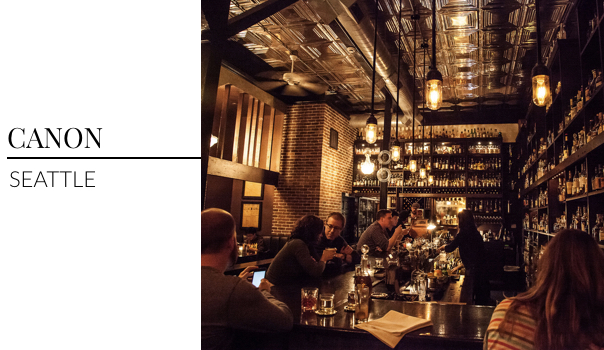 Photo: Rika Manabe
Named among the 30 greatest bars in the world by Conde Nast Traveler, Canon should be the first on your bucket list if you are even the slightest bit of a whiskey lover.  Boasting over3,500 labels, Canon is the place to be for any drink connoisseur  with a taste for sophistication.
BEST CRAFT COCKTAILS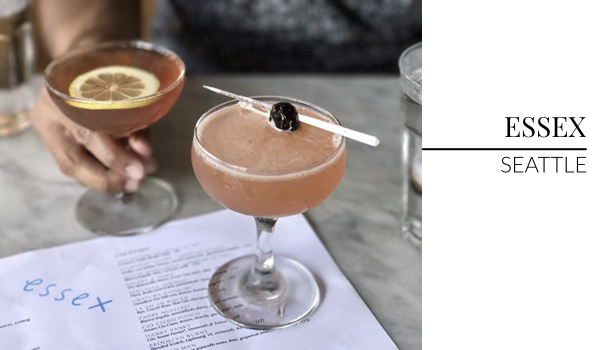 Photo: Monica S.
Understated style and a graphic wallcovering that perfectly illustrates Essex's brand bring this trendy Ballard bar to strikingly delightful life. Not only are the craft cocktails unforgettably delicious, but you'll find some of the best pizza in town right next store at Delancey. Two splendid birds with one stone, if you ask us.
BEST LOCATION STORY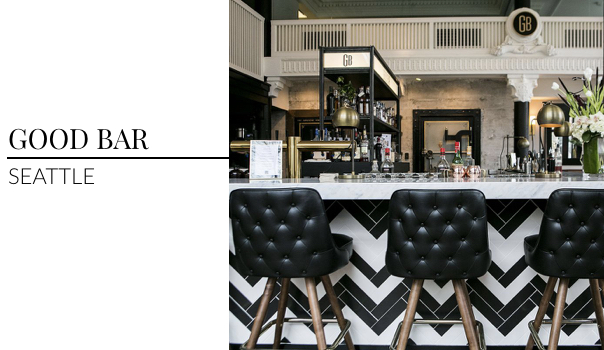 Photo: Suzi Pratt
Strong drinks aren't the only good thing about Good Bar— it's located in a beautifully restored 100 year-old bank. You'll find fun and thoughtful odes to the location's history sprinkled throughout this trendy bar.
BEST PLACE FOR A LIVE SHOW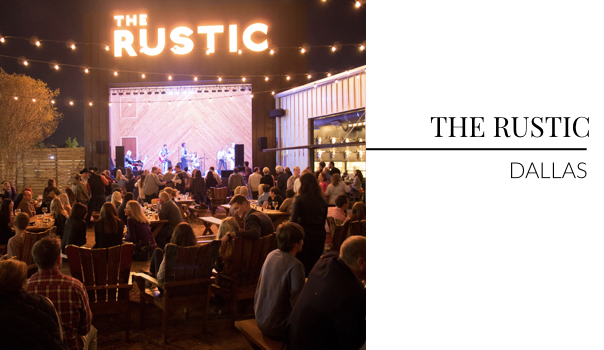 Photo: Louie Solomon
Embellished with an American Flag crafted from beer cans, The Rustic is the perfect spot to grab a drink with friends, enjoy fresh air and sink into the sweet sounds of live music under twinkly lights.
FRESHEST + HEALTHIEST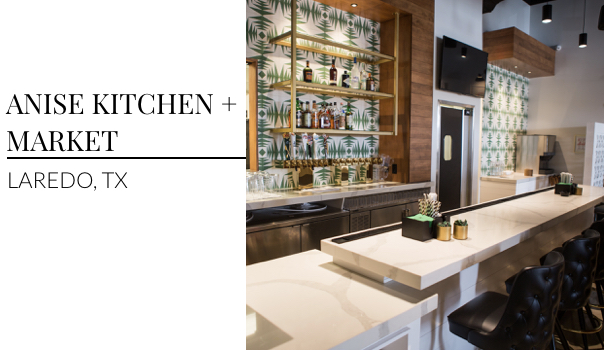 Of course Anise Kitchen + Market had to earn a spot on our list. We designed this restaurant for a longtime client and couldn't love it more if we tried. Graphic tiles, modern vibes and a fresh feel give this bar the perfect ambiance if you're looking for a spot to take those quintessential cocktail photos. Plus, the menu is fresh, clean and delicious!
BEST MOOD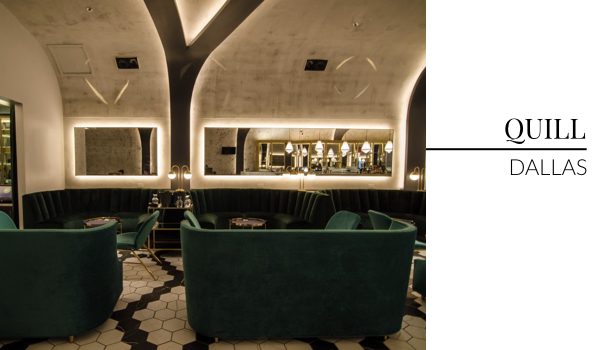 Photo: Quill
Located in one of our favorite areas of the city, The Dallas Design District, Quill does everything right when it comes to serving up a sophisticated and sultry ambiance designed to impress. An absolutely stunning space all around.
Seattle and Dallas are two wonderful cities for any designer to explore. We are always eager to grow our list of favorites as we seek out the best of the best in these creative cities. Happy Holiday Weekend!
Credits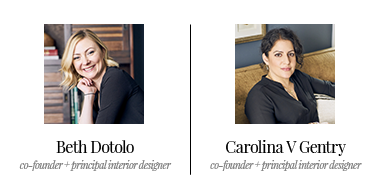 GET INSPIRED
SUBSCRIBE TO OUR NEWSLETTER TO
GET AN INSIDER LOOK IN YOUR INBOX