6/18/18
The Pulp Travel Guide to Santorini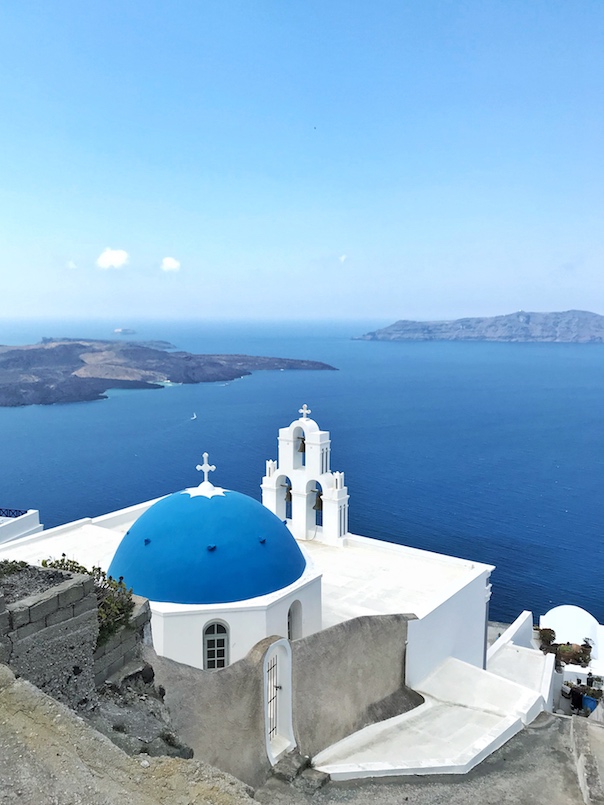 Let's be real here, who doesn't have Santorini on their bucket list? It's a total dream destination that practically everyone under the sun has at least on their top 10, and for good reason. Spending the last half of my European getaway in Oia was a dream come true and an experience that I could not recommend enough if you're starting to plan out summer travels.
Let me help you out here… you start packing, here's everything you need to know about a weekend in Santorini…
The Interior Designer's Guide to Santorini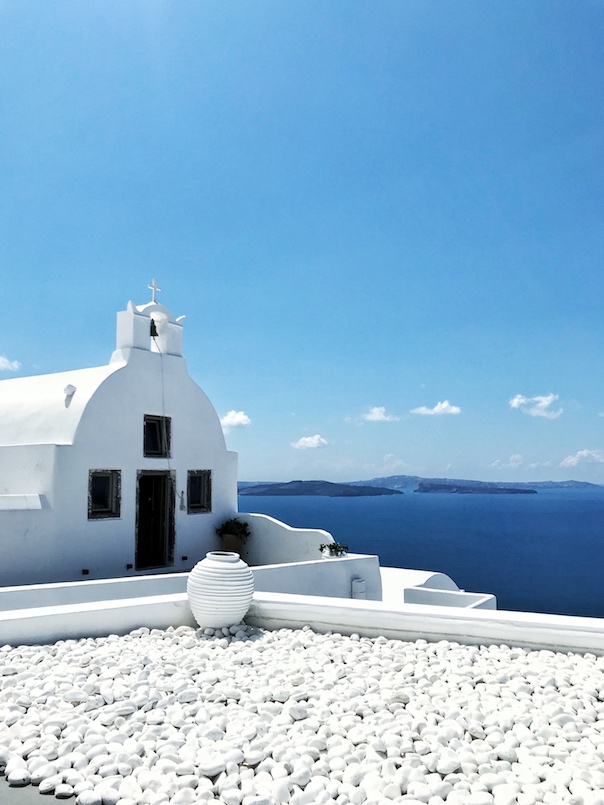 WHERE TO STAY
You could sleep on the street in Santorini and it would probably be more scenic than the  views from the best hotels Seattle or Dallas have to offer. But, you're in Santorini so you better be staying at the Kirini Hotel!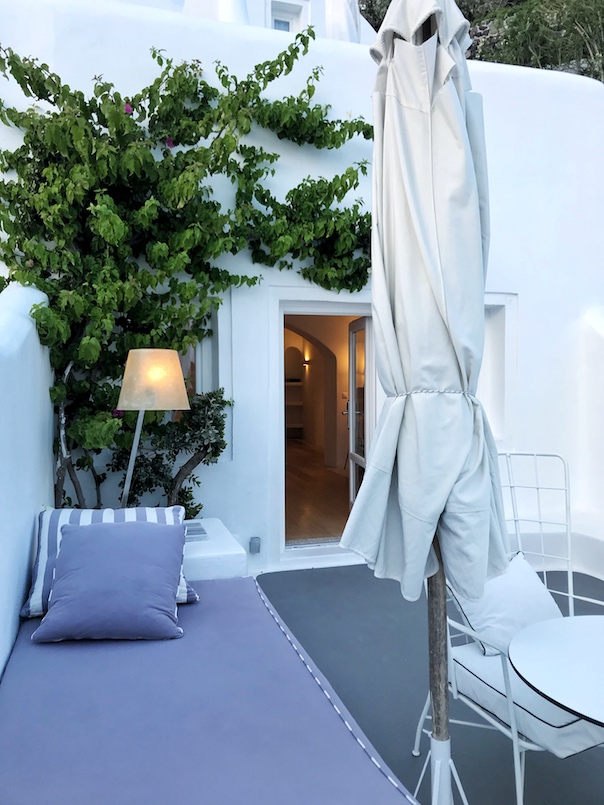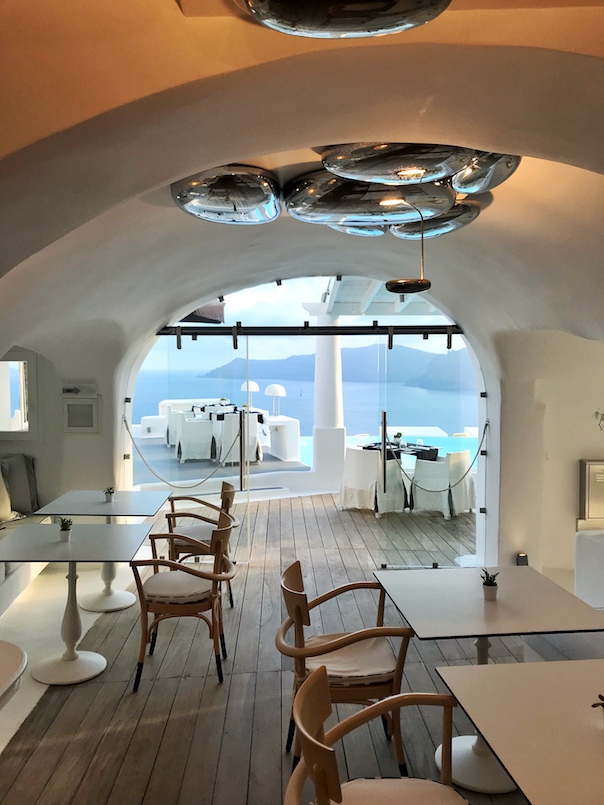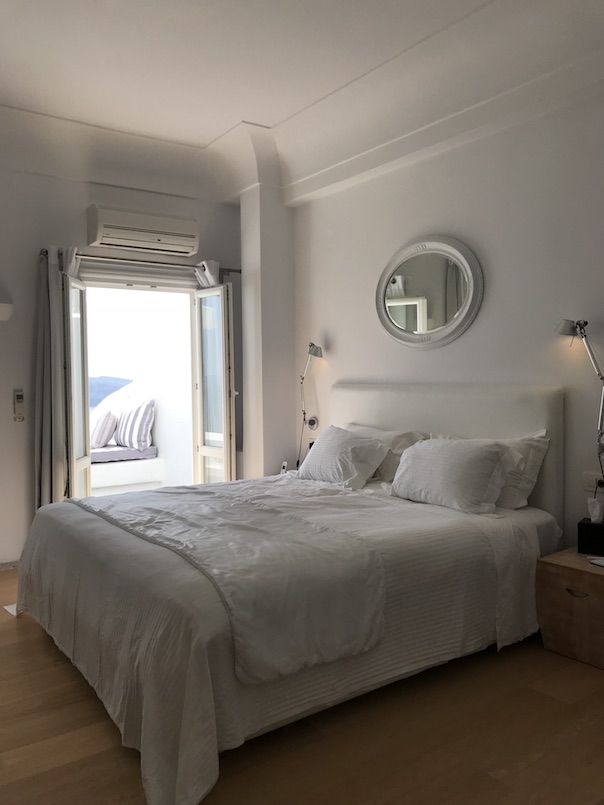 Kirini is a truly breathtaking hotel that deserves a day of it's own just to soak in all the beauty. Two of the best parts of the hotel that are not to be missed:
The spa — No vacation would be complete without a spa day. Soak in the private cave pools, get a massage and enjoy a cocktail.
Wake early and enjoy the amazing breakfast — Kirini's spread is almost as amazing as the views that accompany.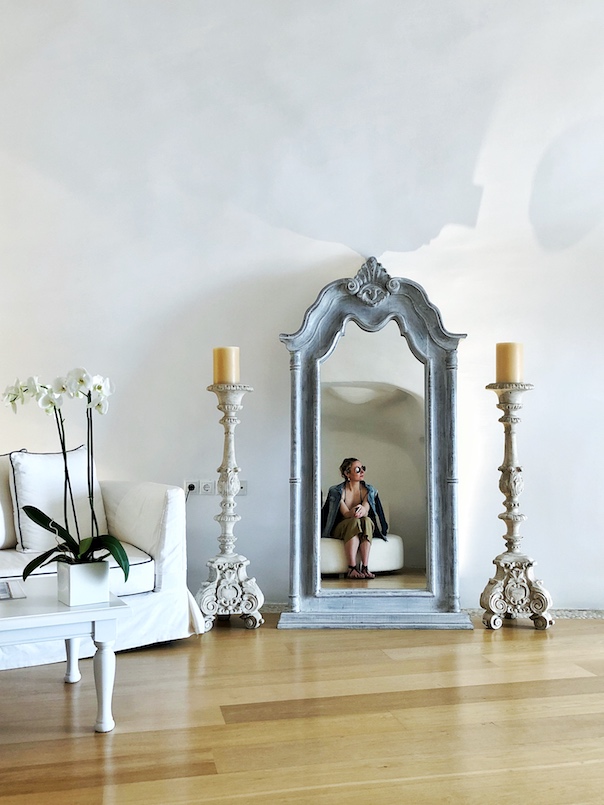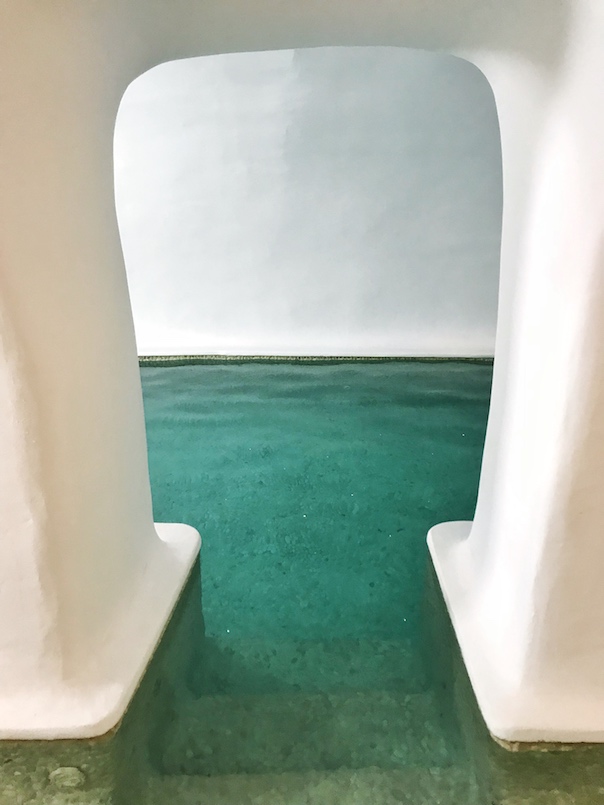 WHAT TO DO
HIT THE BEACHES
Forget the white sands of the Caribbean, the beaches around Oia are incredibly unique and so distinctly beautiful, you'll barely be able to stop snapping photos. There are three main beaches to visit around Oia: the black beach, red beach and white beach. Each have their own unique charm and are such different colors due to the different types of volcanic sand that formed them!
Black Beach: The most accessible in the area. You can easily walk and grab a spot beneath an umbrella without having to charter a boat.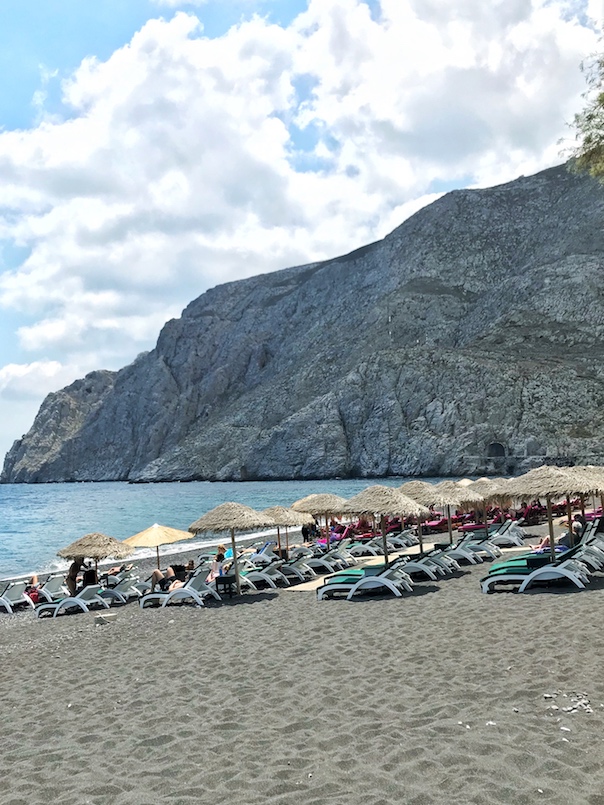 Red Beach: A visit to this spot requires a bit of a hike, so it's perfect for a day you're feeling a little adventurous. The beauty is so worth it!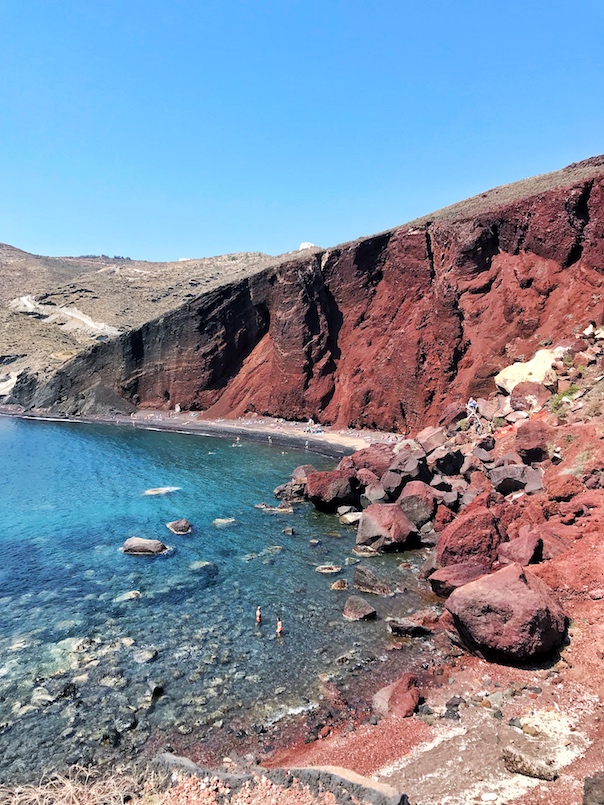 White Beach: You can check this beach off your list when you take a cruise around the island since it's only accessible by boat!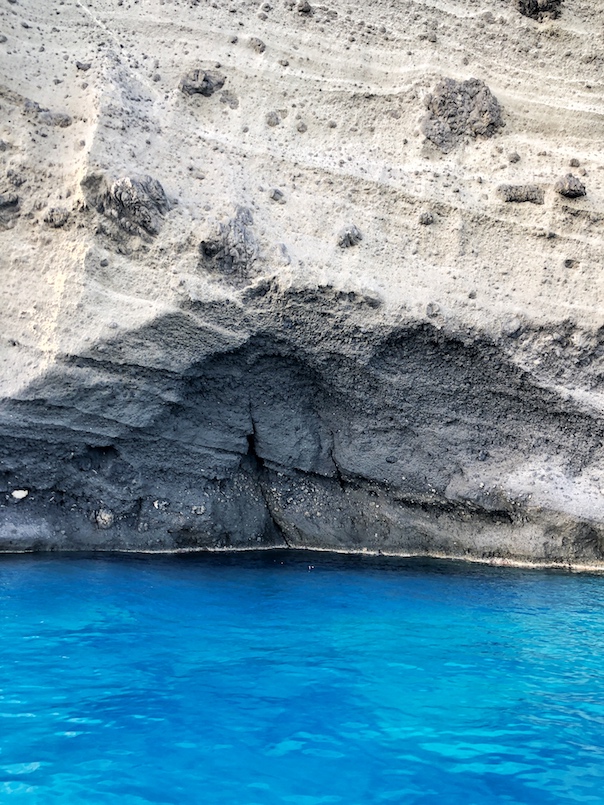 WANDER THE STREETS
Get your workout in for the day by wandering up and down all the stairs (beautiful stairs!), peeking in on cute shops and stopping for a coffee with a view. Santorini is so beautiful, that one of the best activities you can plan is to just wander around, enjoy the beauty and soak up the sun.
Whatever you do, don't forget to try Fredo Espresso! My new obsession…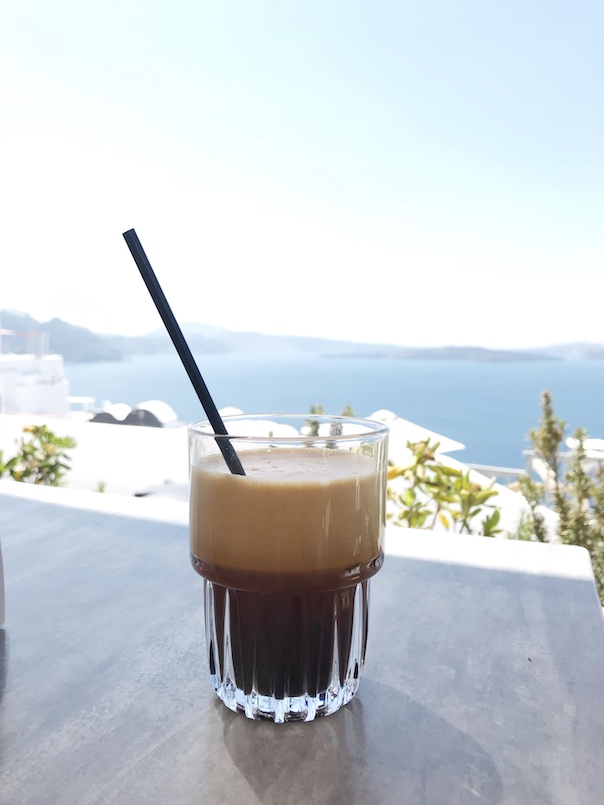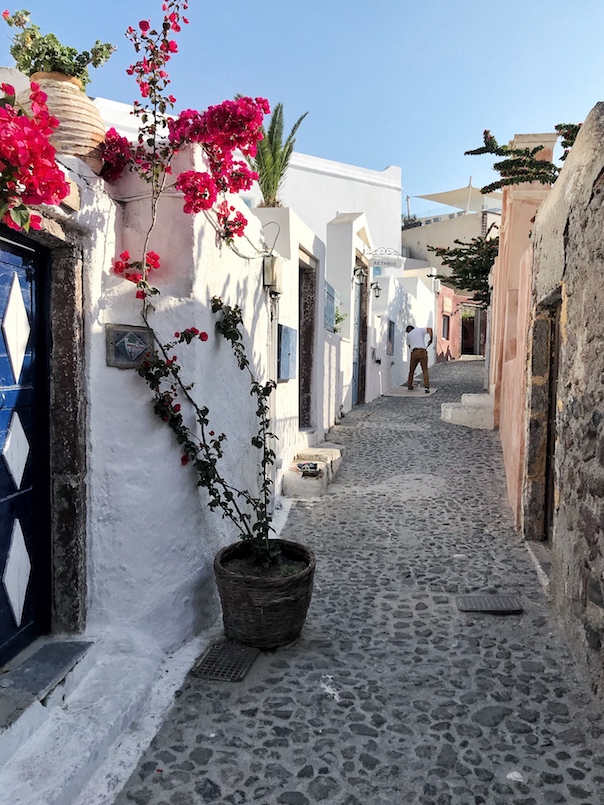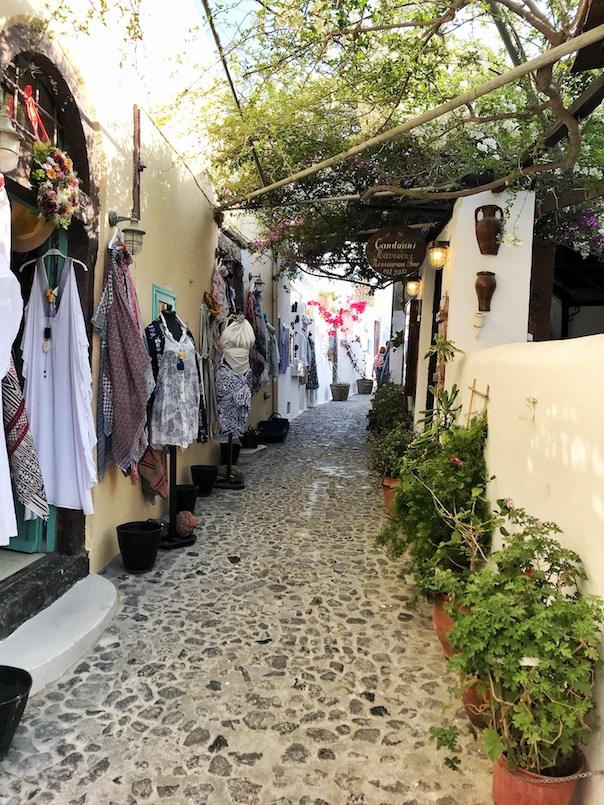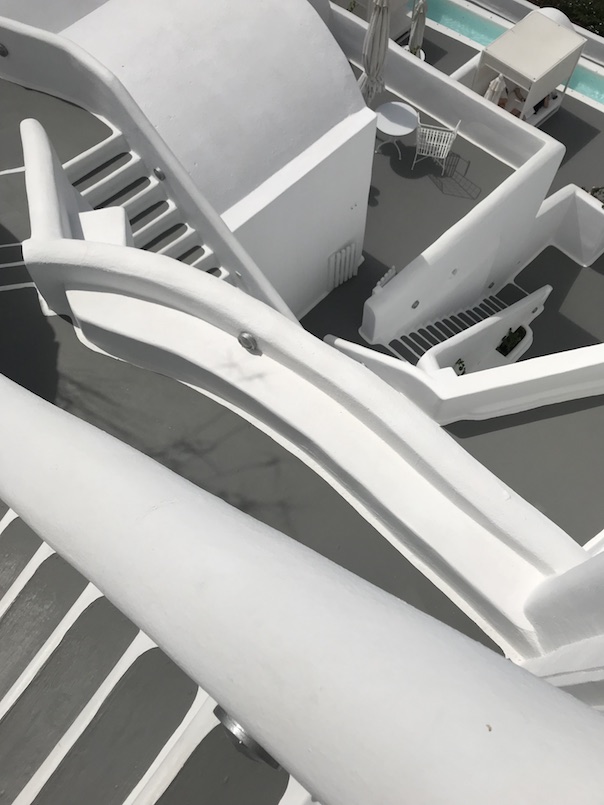 VISIT THE MONASTERY
A day exploring Moni Profiti Ilia is a must. It's the highest monastery in Santorini and has some of the best views you'll find!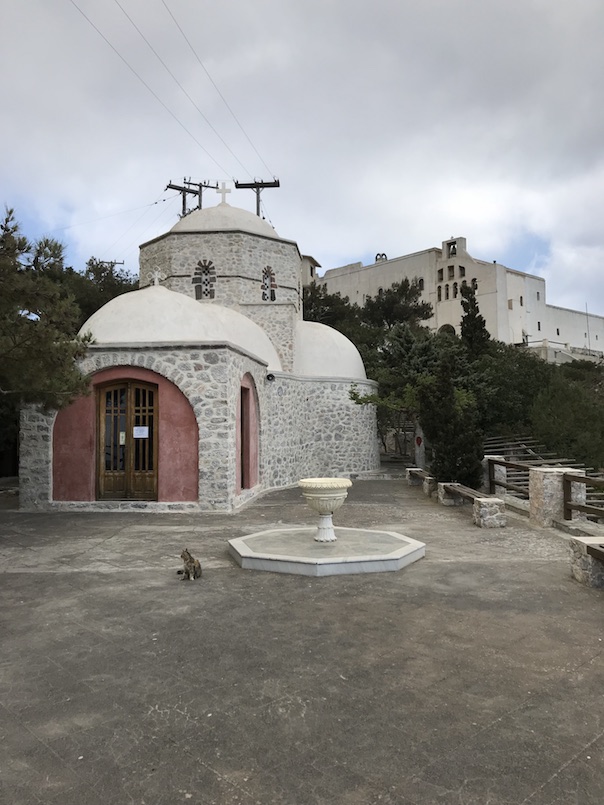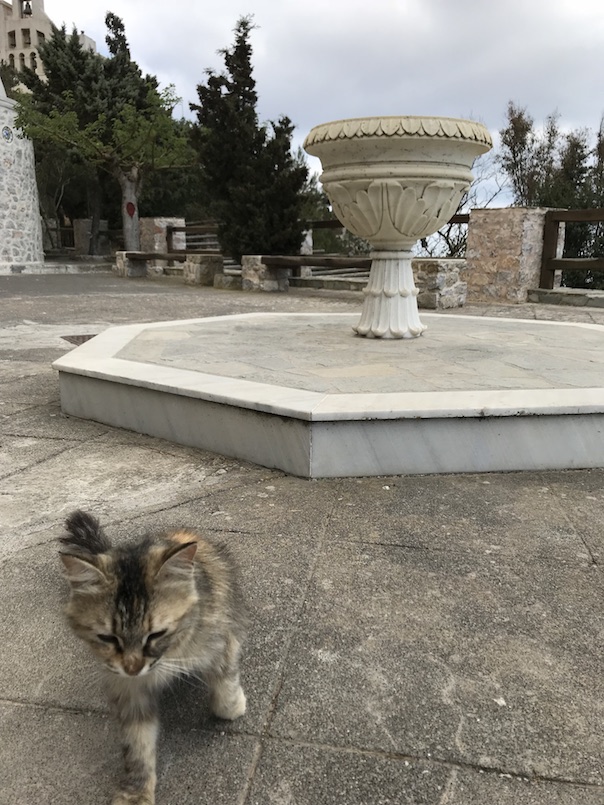 WINE TASTE
True relaxation means wine tasting. The best way to go when in Santorini is to take a wine tasting archeological tour to Venetsanos Winery. You can book a group tour with a bus, or if you're a pro, will just hire a driver from the hotel for a private experience at no extra cost. You decide…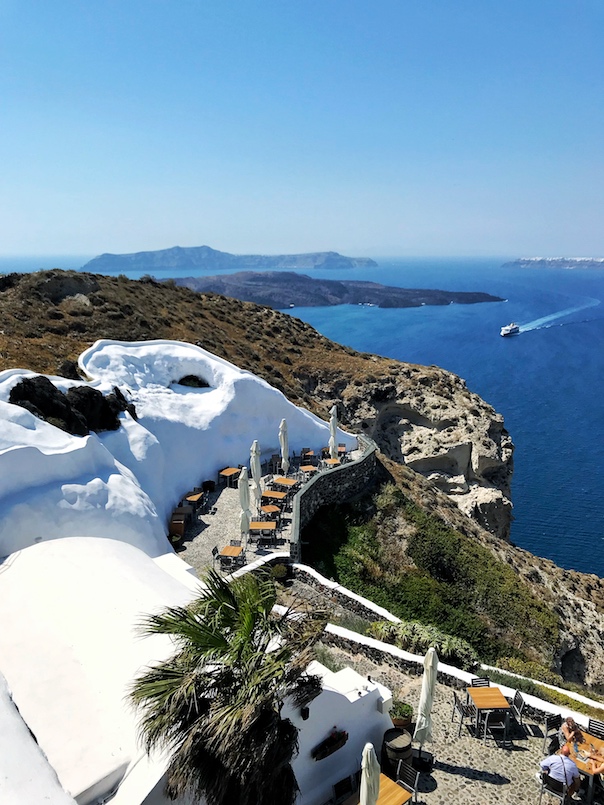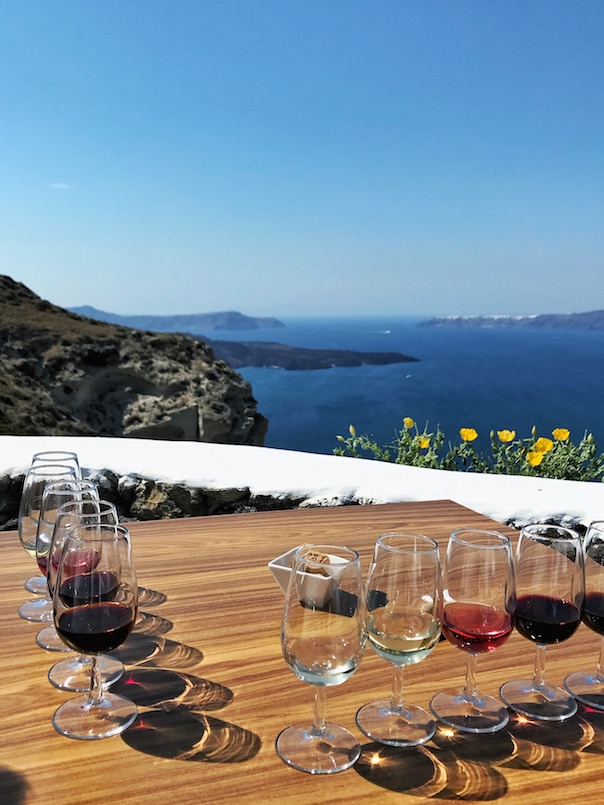 TAKE A CATAMARAN TOUR
You can't go to Santorini and not take a boat cruise — it just wouldn't be right. There's no better way to enjoy the island and rich blue water than by sipping champagne and cruising the seas. You'll pass by all three beaches during your cruise and get to hop into the crystal clear water for some off shore swimming.
The best part? You'll stop at an active volcano for a dip in the hot springs. You didn't think you'd go to Greece without a swim in a volcano, did you?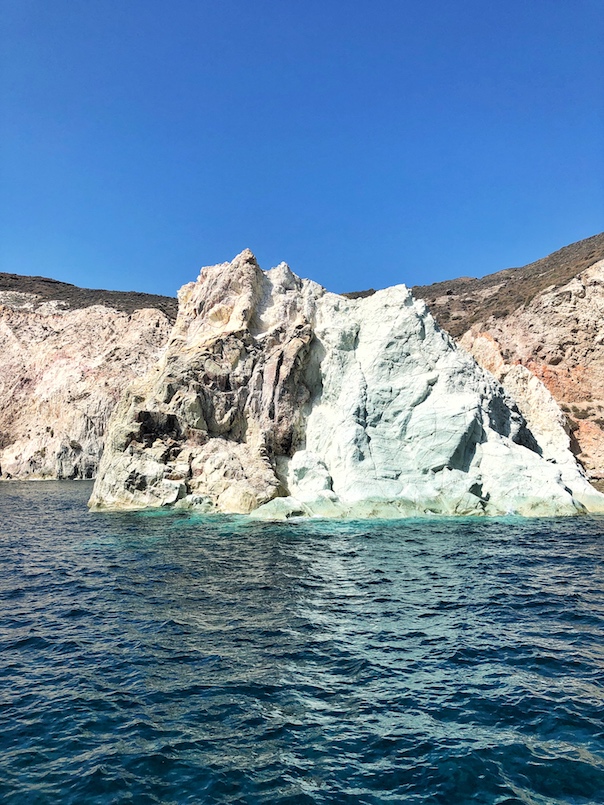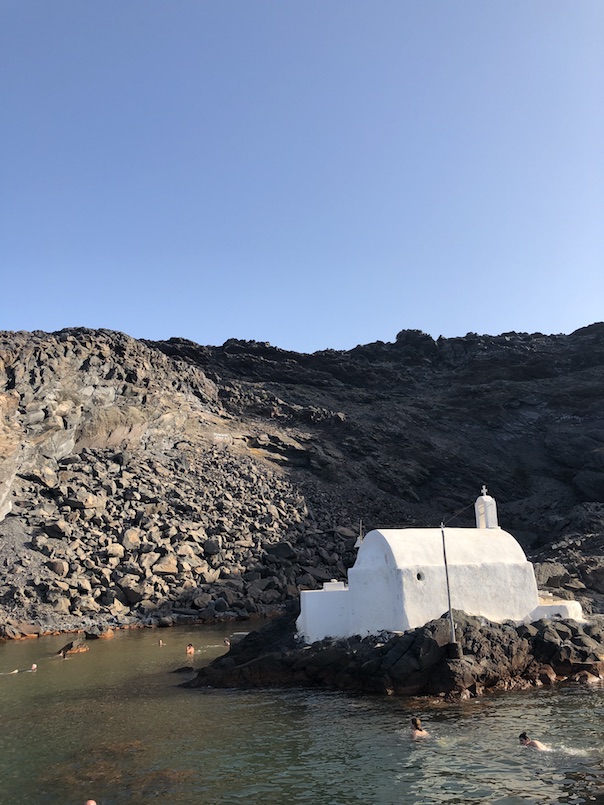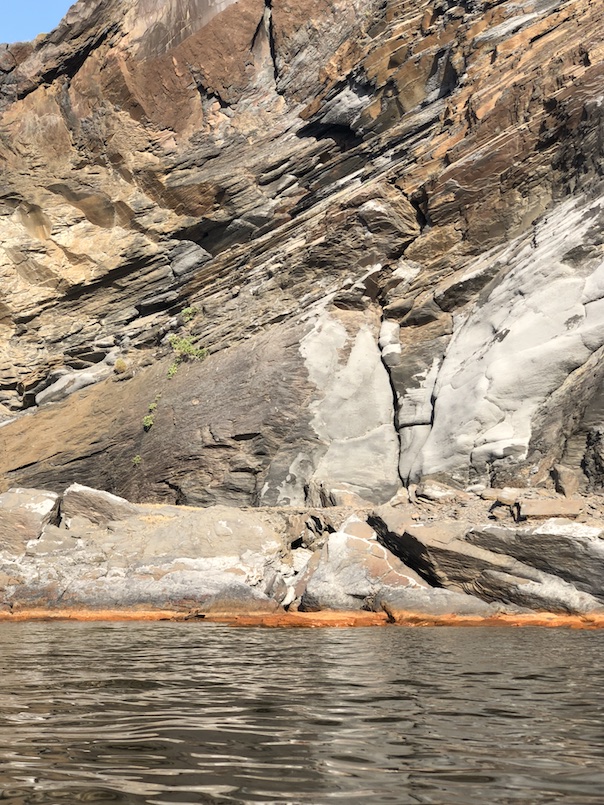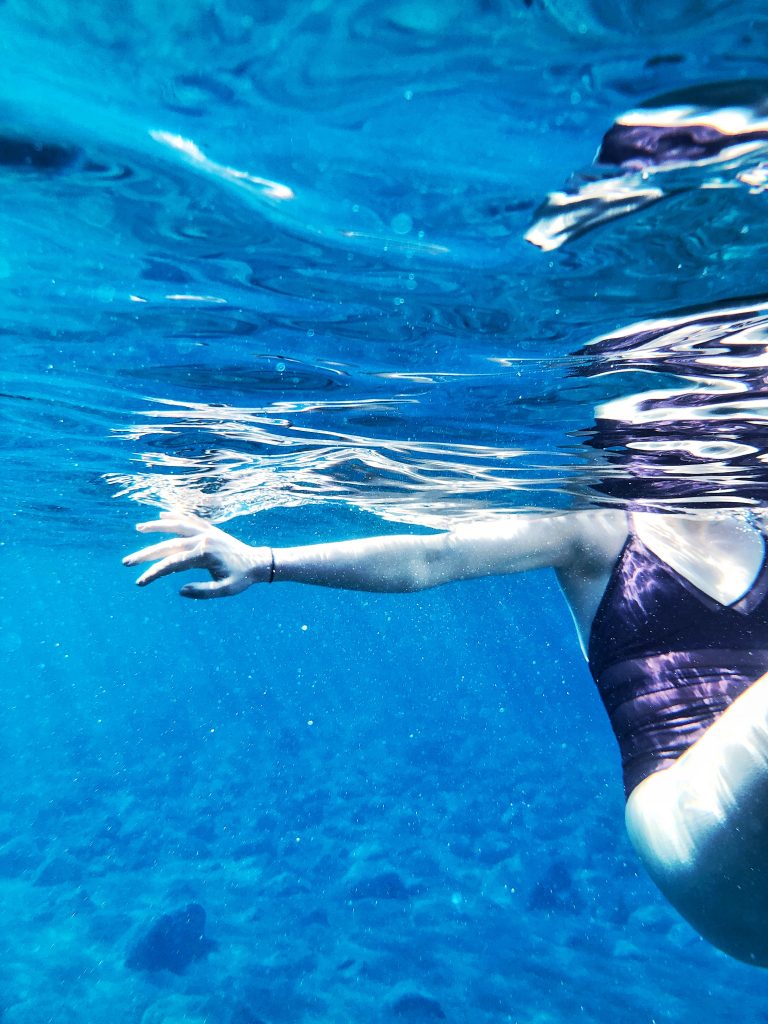 SKIP THE SHOPPING
Don't spent too much time searching for great shopping in Santorini — instead spend that time lounging my the pool! Pop into a couple local shops for hand made souvenirs before you leave and you'll be set. Save the shopping for a city with iconic style, like Paris!
WHERE TO EAT
Say hello to delectable Greek cuisine with yet another unbelievable view!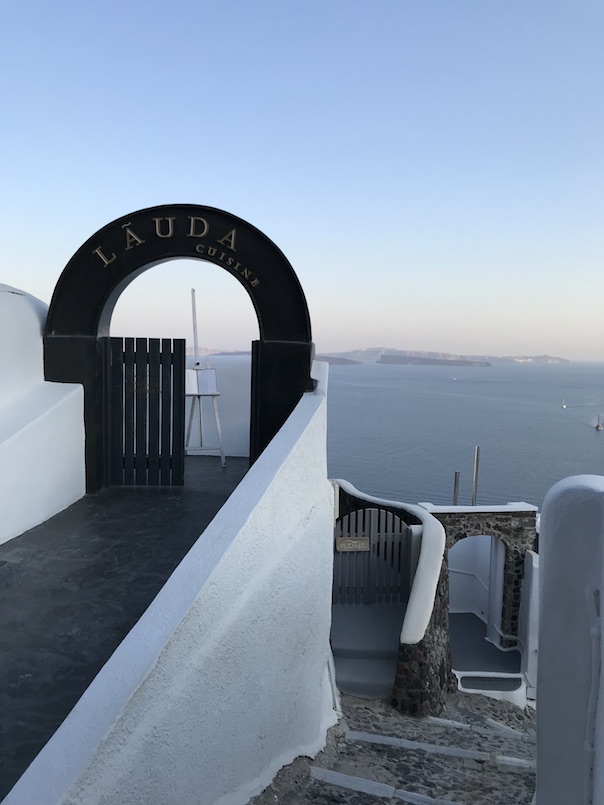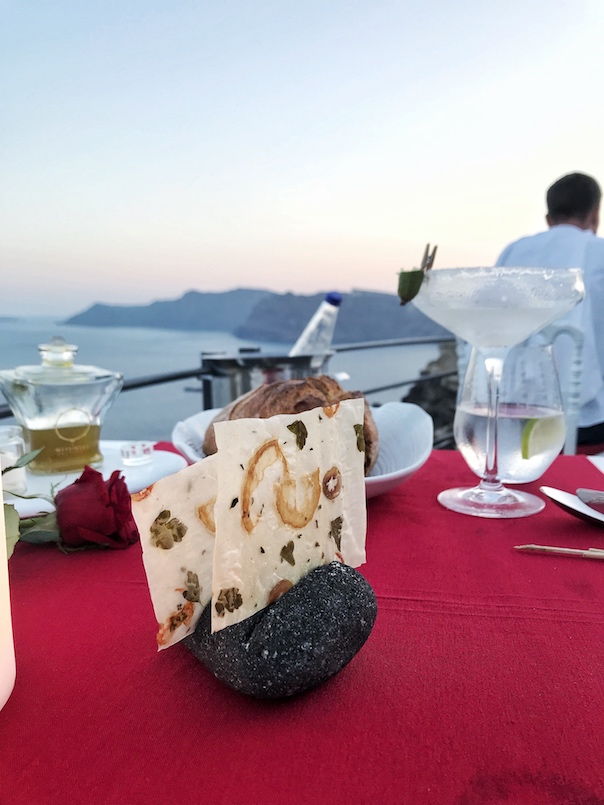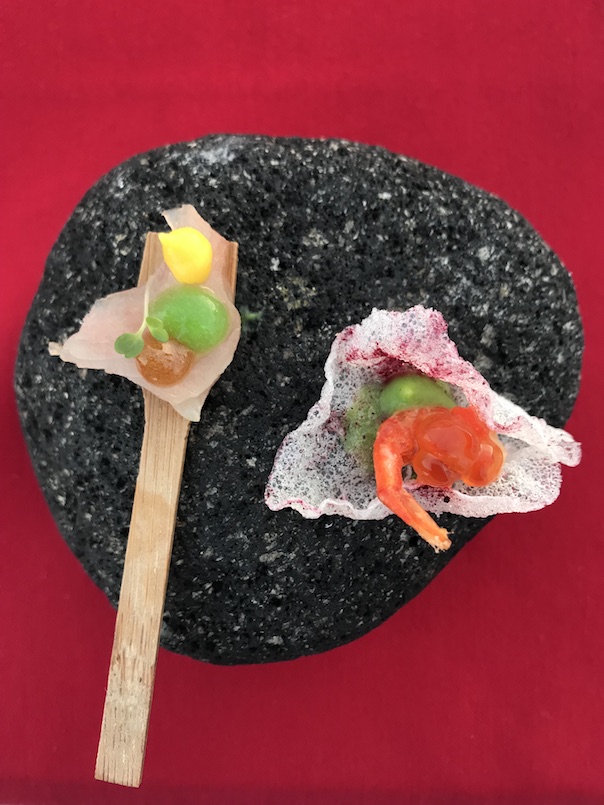 Treat yourself to Baklava ice cream with a glass of wine and watch the sun go down in style!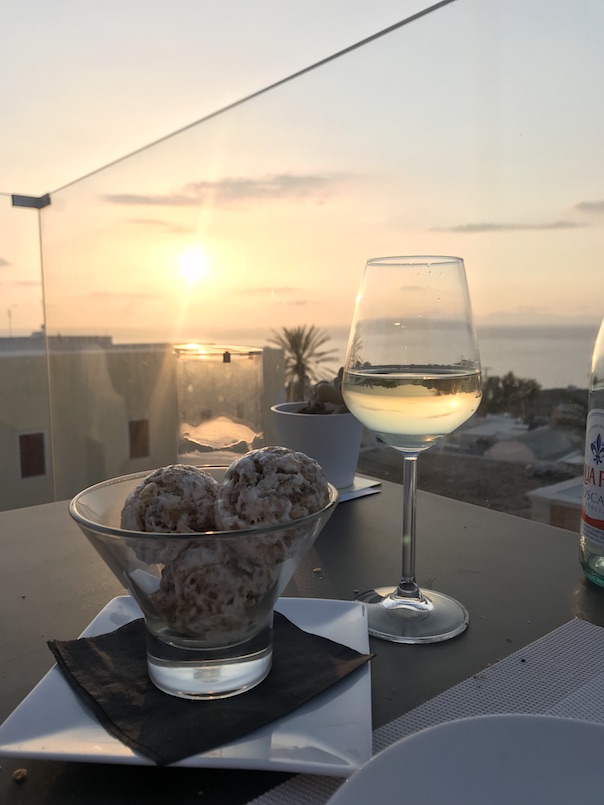 The perfect spot to stop for some true Greek street food as you wander the town!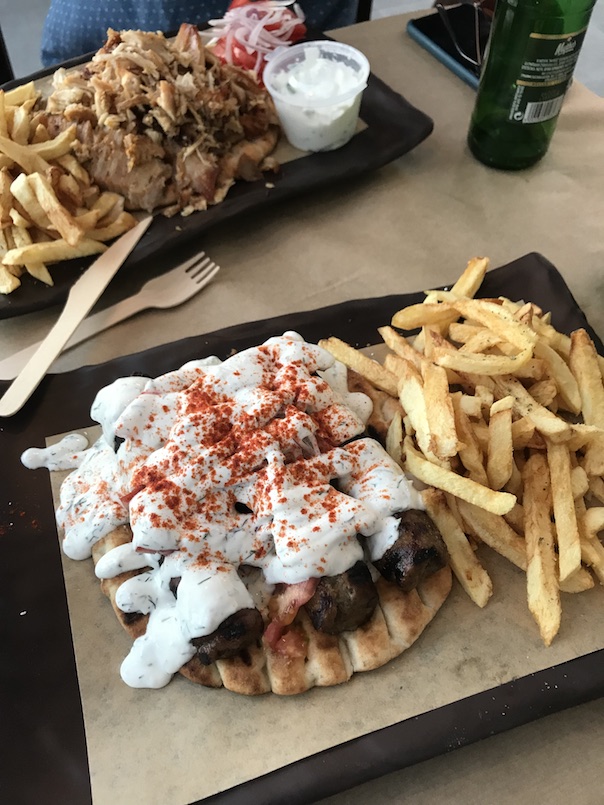 Happy travels! And if you aren't heading over seas anytime, don't worry we've got you…

Credits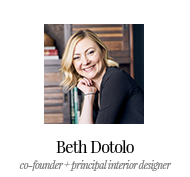 GET INSPIRED
SUBSCRIBE TO OUR NEWSLETTER TO
GET AN INSIDER LOOK IN YOUR INBOX