2/21/18
3 Ways to Style a Stunning Coffee Table Beyond the Books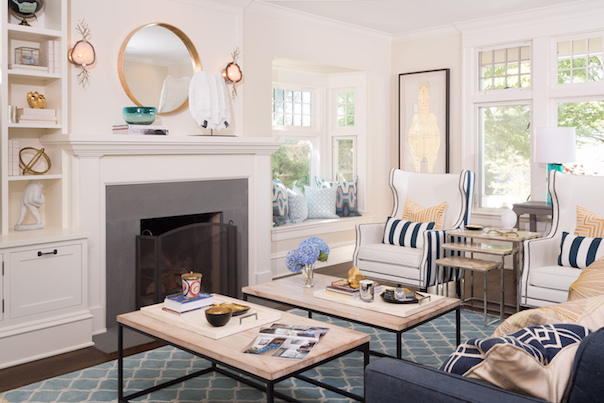 There are countless ways to style a coffee table, but if there's one common thread it's that it's all in the details. When it comes to finishing an interior design client's coffee table with the Pulp Final 15, we always personalize, add plenty of unique details and keep it functional. Good design showcases a client's personality and elevates everyday living — there's no detail that doesn't serve a purpose, whether it be for aesthetic or organization. But it's not all about the coffee table books… see three ways to style your coffee table beyond the books.
How To Style a Coffee Table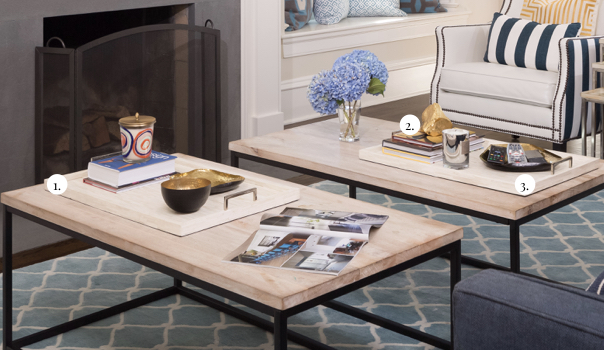 Start with a tray. If we start styling a coffee table anywhere, it's with the tray. Even the simplest of accessories will feel elevated when layered on top of a tray. Styling magic!
Add dimension and flair. Create dimension by adding sculptures and accessories of varying height and material. Accessories should work to draw the eye and express personality, so we like to use coffee table books and objects that bring our design clients' passions to life.
Keep it functional. You'll be living here, after all! Layer in smaller catchalls and bowls to the space to add extra options for stylish storage.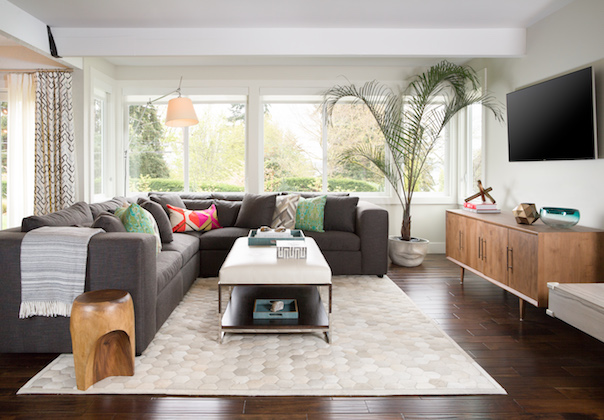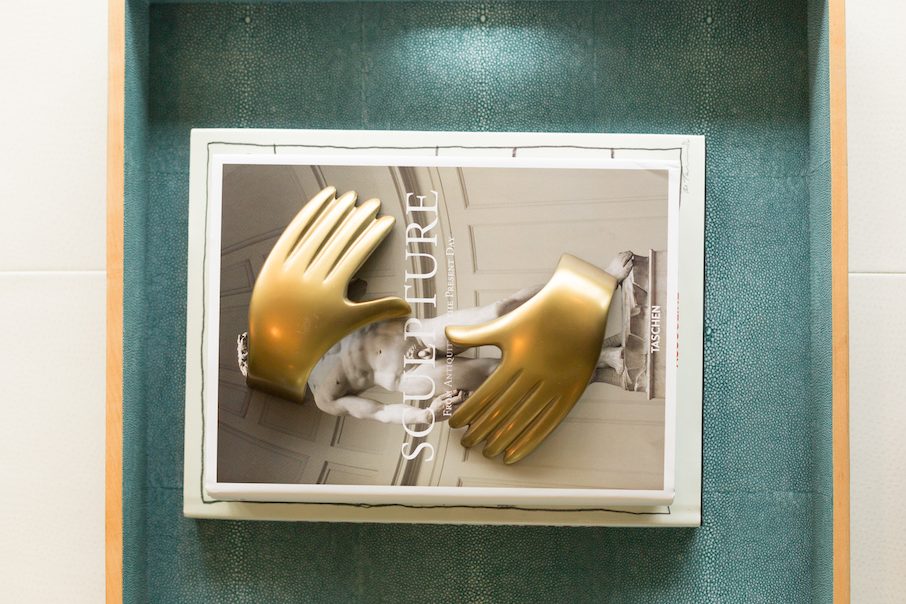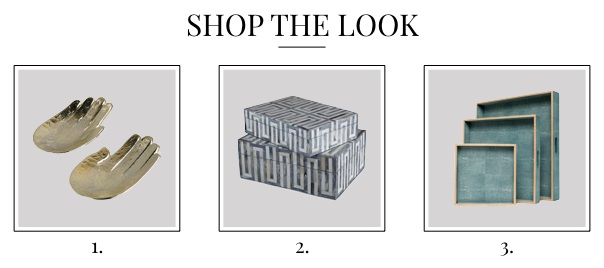 1. Golden Hands | 2. Walker Bone Boxes | 3. Amina Trays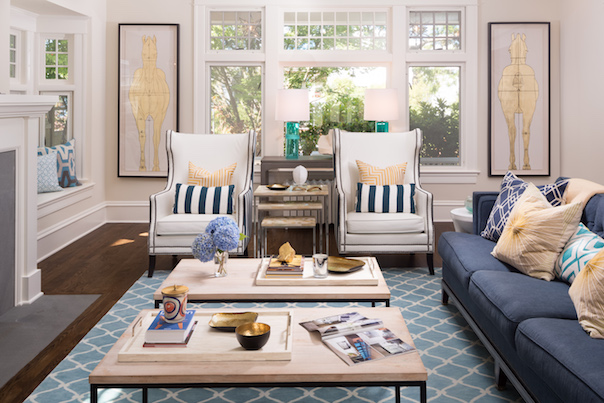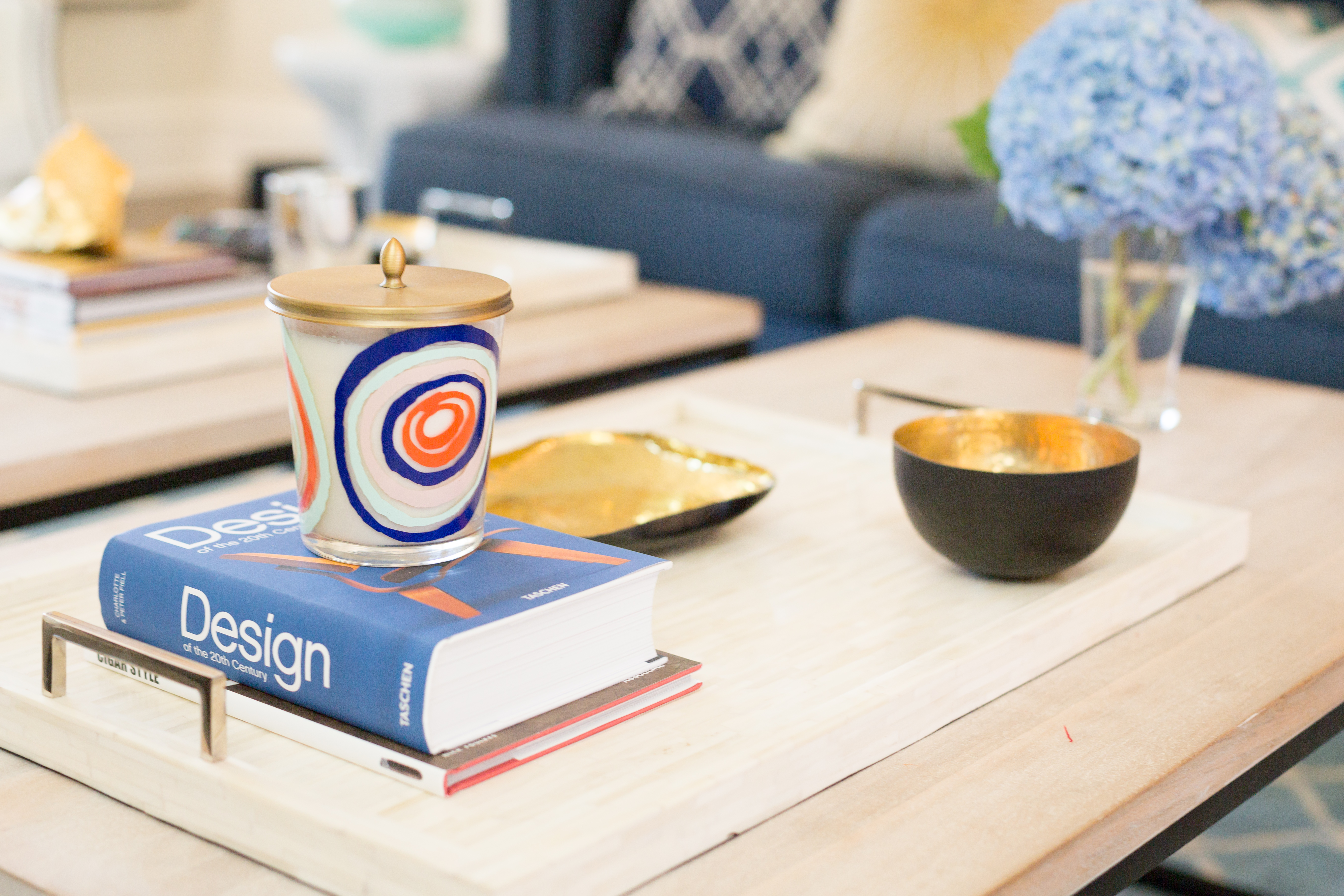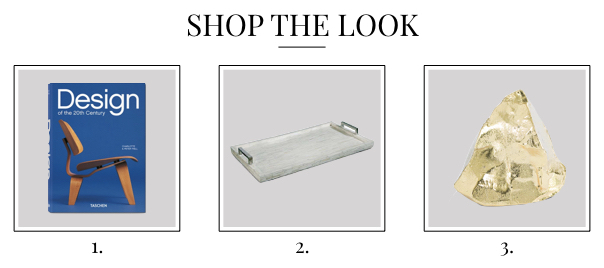 1. Design of the 20th Century | 2. Bone & Nickel Tray | 3. Gold Nugget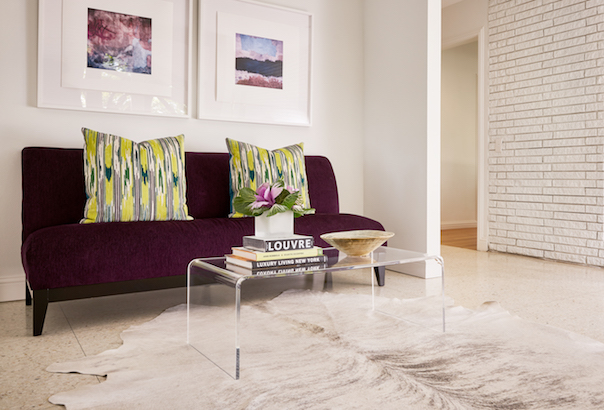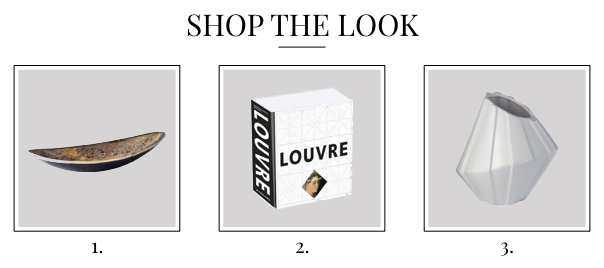 1. Natural Horn Bowl | 2. Louvre: 400 Masterpieces | 3. Small Jigsaw Vase 
After all the finishes and furnishings are in, we have so much fun getting our hands on the accessories we've selected for a client to style out their space with flair — who doesn't love a stunning coffee table?
For professional interior design services, contact Pulp Design Studios®. 
Credits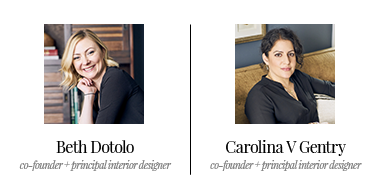 GET INSPIRED
SUBSCRIBE TO OUR NEWSLETTER TO
GET AN INSIDER LOOK IN YOUR INBOX