9/15/21
5 Tips for Styling a Coffee Table Like a Pro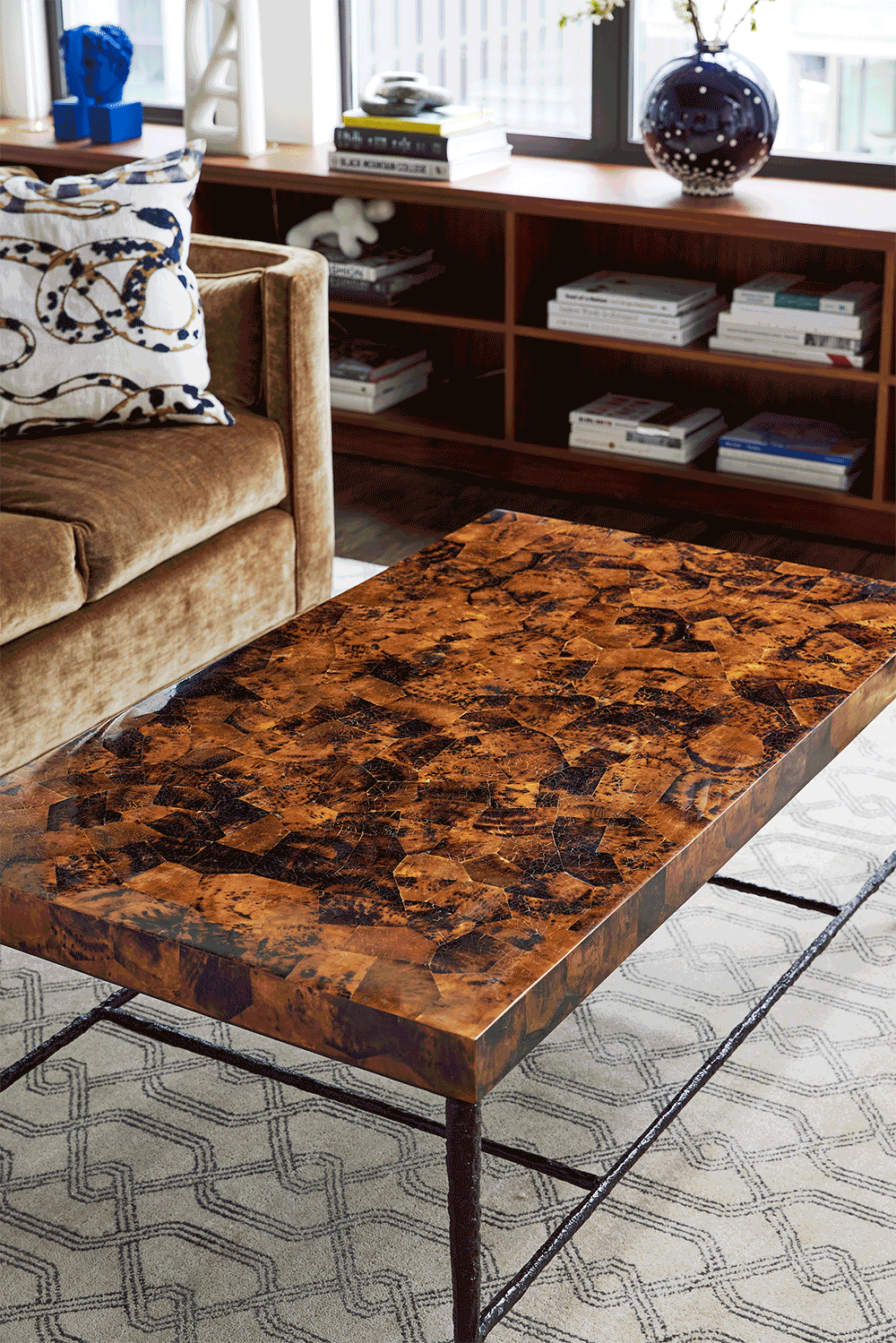 One sure way to get a magazine-worthy look in your rooms is to style them perfectly. But it's hard to achieve the right balance, especially on surfaces like coffee tables. So we asked Pulp co-founder Beth Dotolo to show us – step by step – how to get that professionally styled look for your coffee table!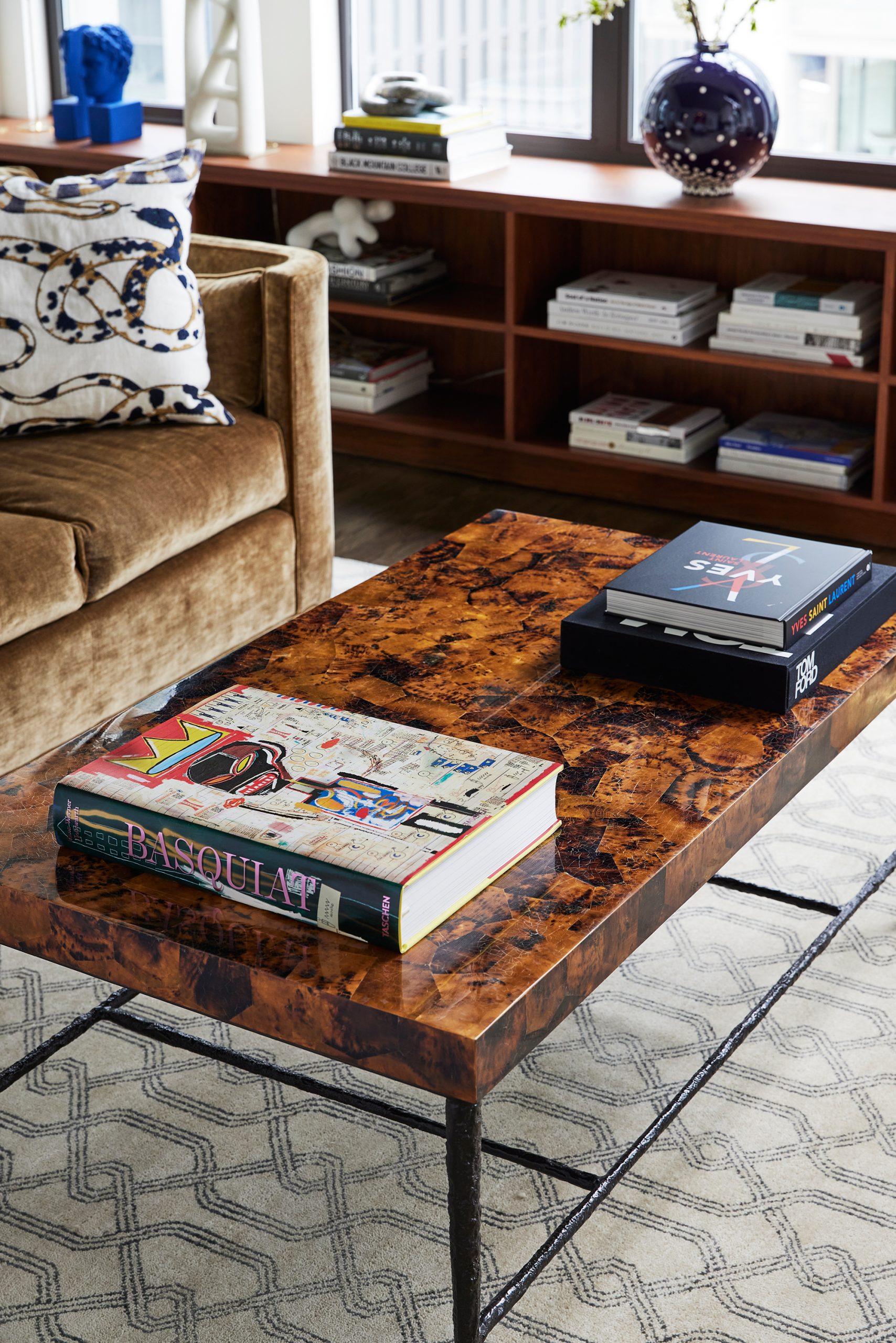 1. Start with a Strong Base
You want to begin with a good base for the look you're going to build. You could use a tray or large bowl, but I like to start with some fabulous coffee table books. These should always be more than props – you want to choose books that reflect your personality and the things you love. These will give your guests a peek into who you are!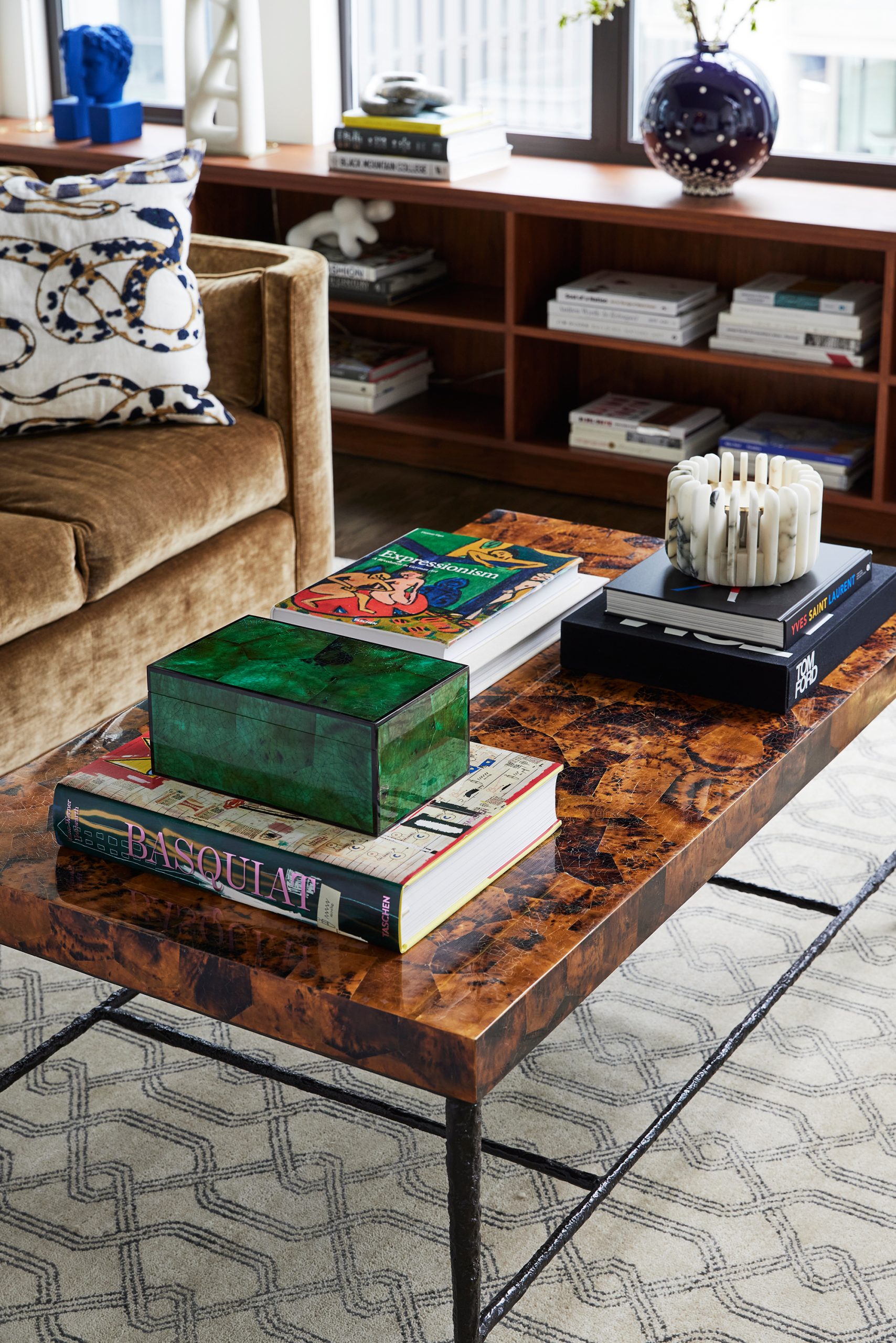 2. Layer on Texture and Color
You want to add both visual interest and texture. So I built another layer on this table with bold stone looks in the malachite box and the marble bowl. It's a refined way to also include organic themes that work well with the table's gorgeous top. Be sure that the colors complement each other as well as the materials.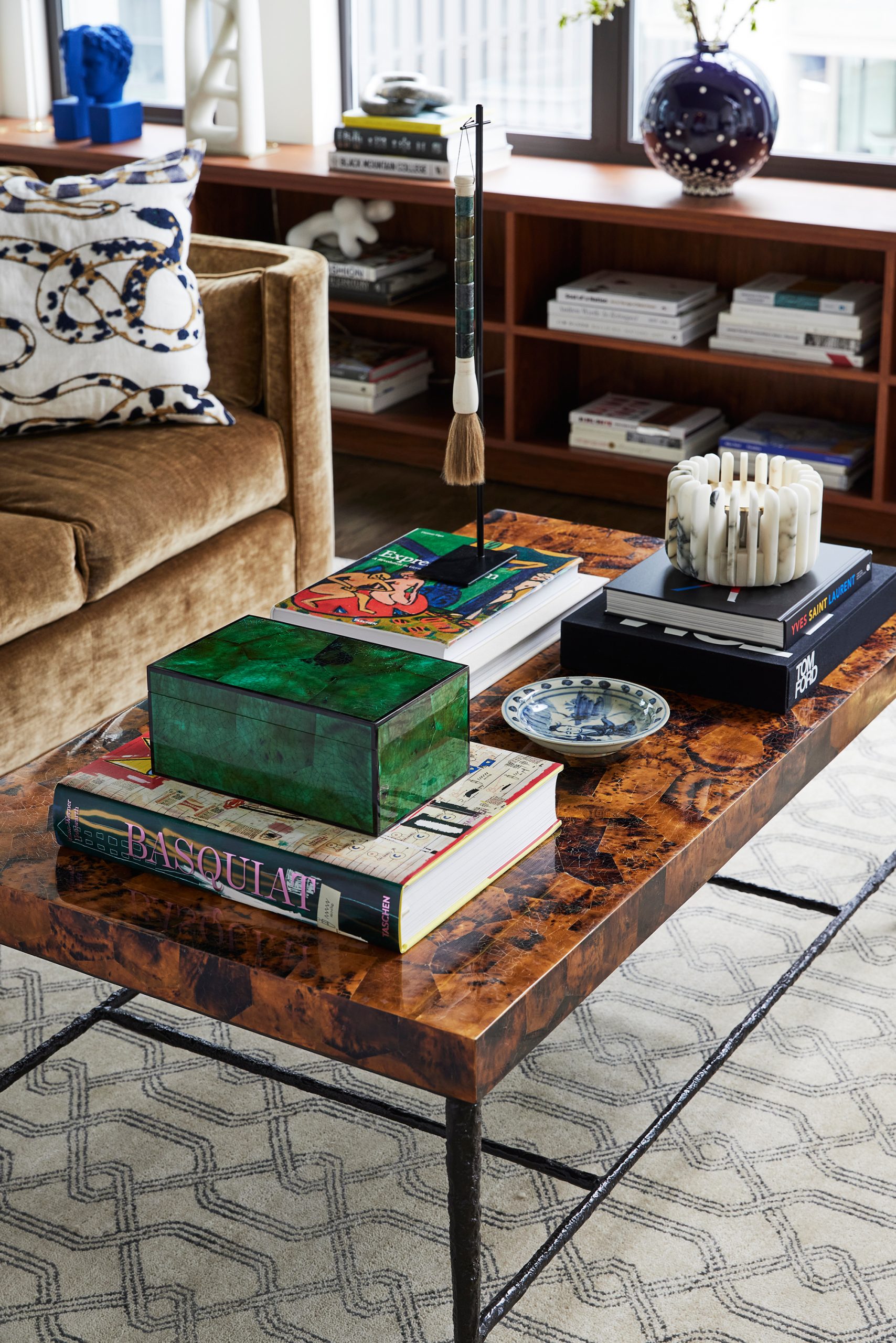 3. Go Vertical
Give your eye a place to travel. You don't want to keep everything close to the table's top – the look will be too flat and boring. Try tall items like the calligraphy brush and stand I used here. You could go for a tall vase of branches, candleholders, a small sculpture, or a glass bowl. Just give it some dimension.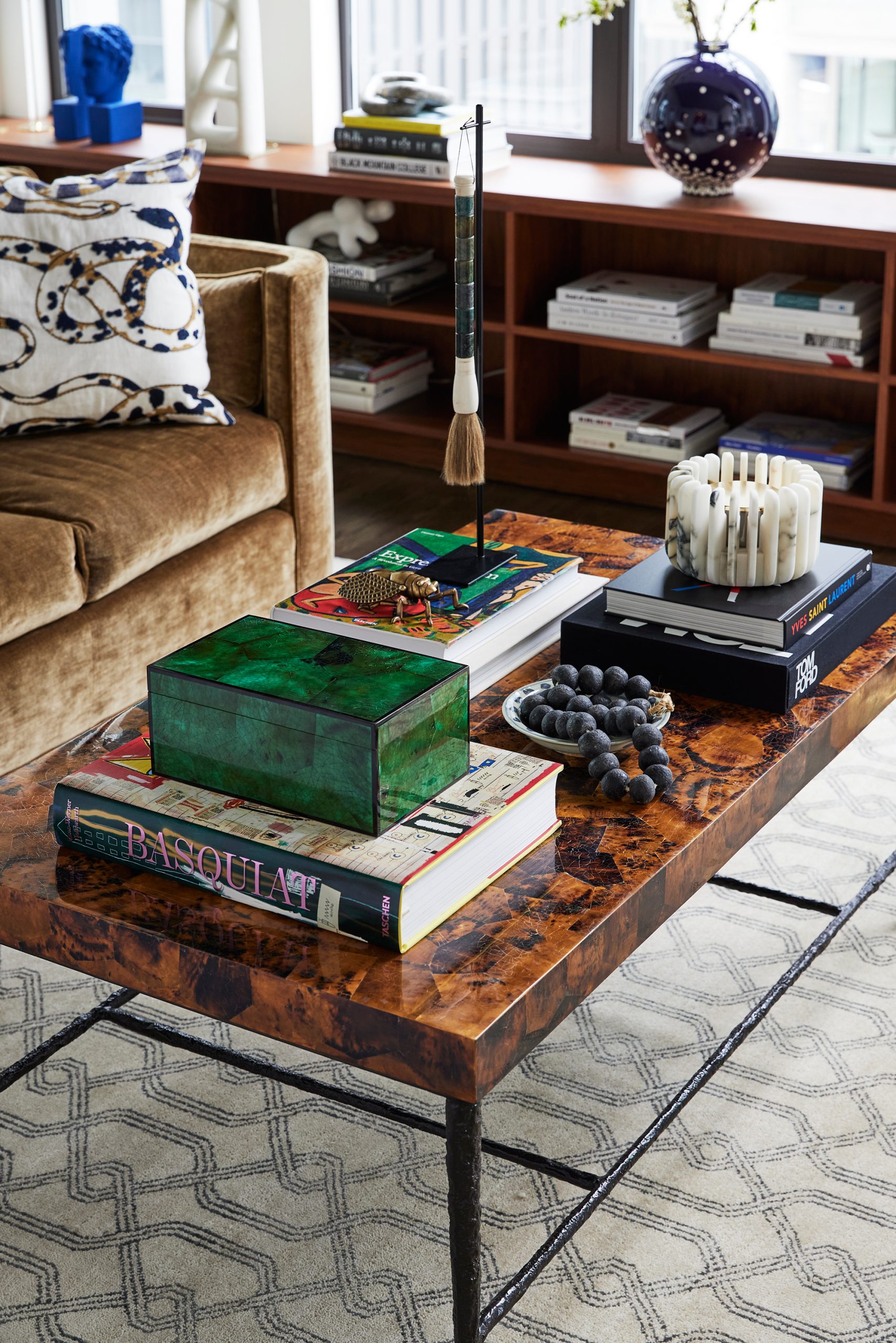 4. Make It Personal
The next step is to layer in some personality. That could be things that you collect, a special vintage piece that you love, or something unique that you brought back from a trip abroad. I love to use tactile pieces here, too, like the beads and brass beetle above. They add a sense of adventure and so much visual interest!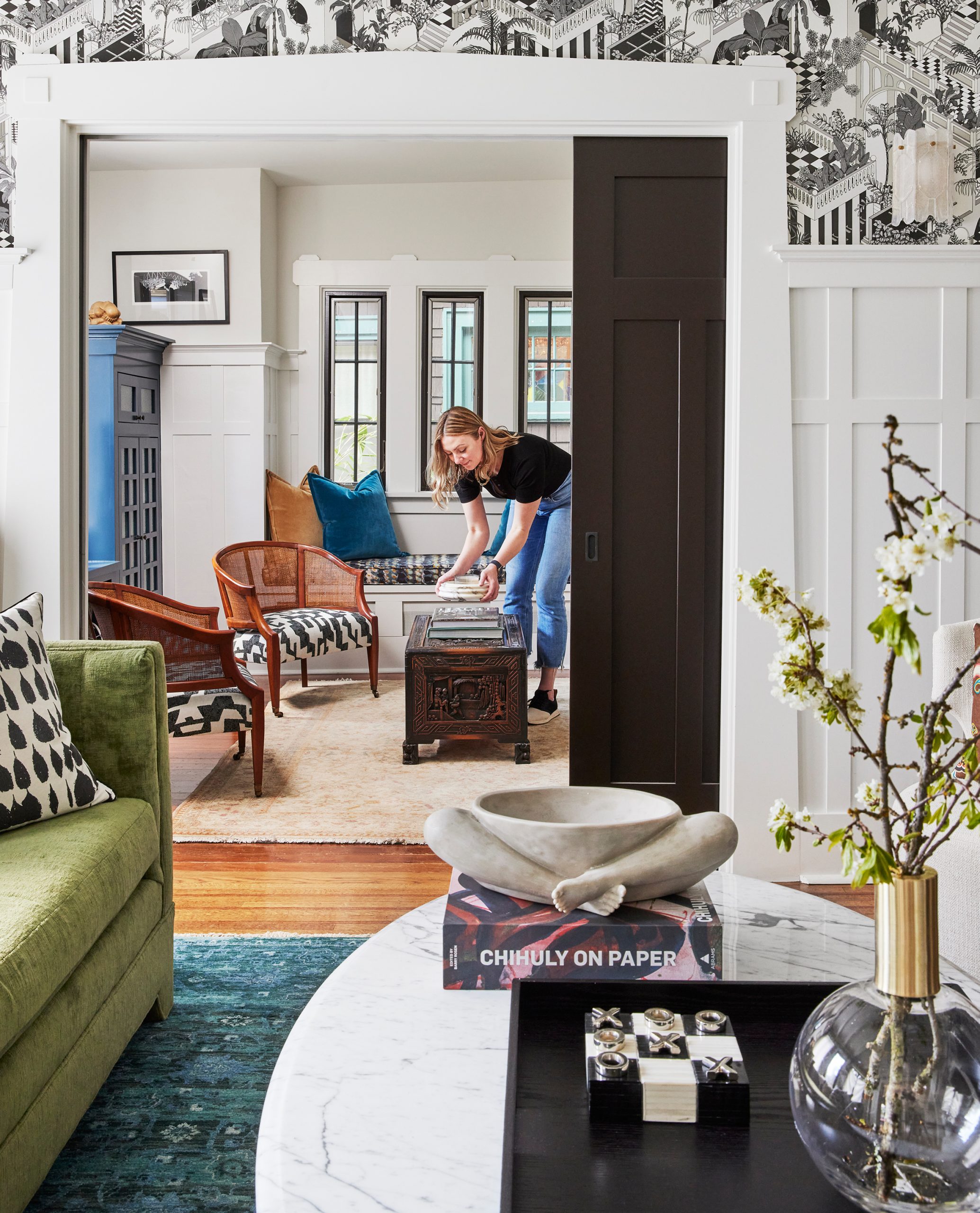 5. Edit and Adjust
This is a key step that people often forget – you want to step back and look at the table's styling as a whole. Is it balanced? Is it too cluttered? Remove pieces, move them around, or change them out until you have a visually pleasing look. It takes a few tries to get it right – even for the professionals!
Try these tips in your home and send us photos of how you styled your table! If you need to call in the professionals, just contact the Pulp team here!
Credits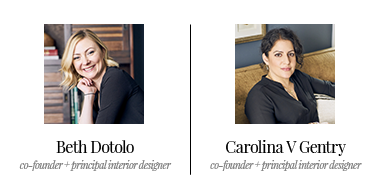 GET INSPIRED
SUBSCRIBE TO OUR NEWSLETTER TO
GET AN INSIDER LOOK IN YOUR INBOX