6/30/21
6 Tips for a Welcoming Guest Bath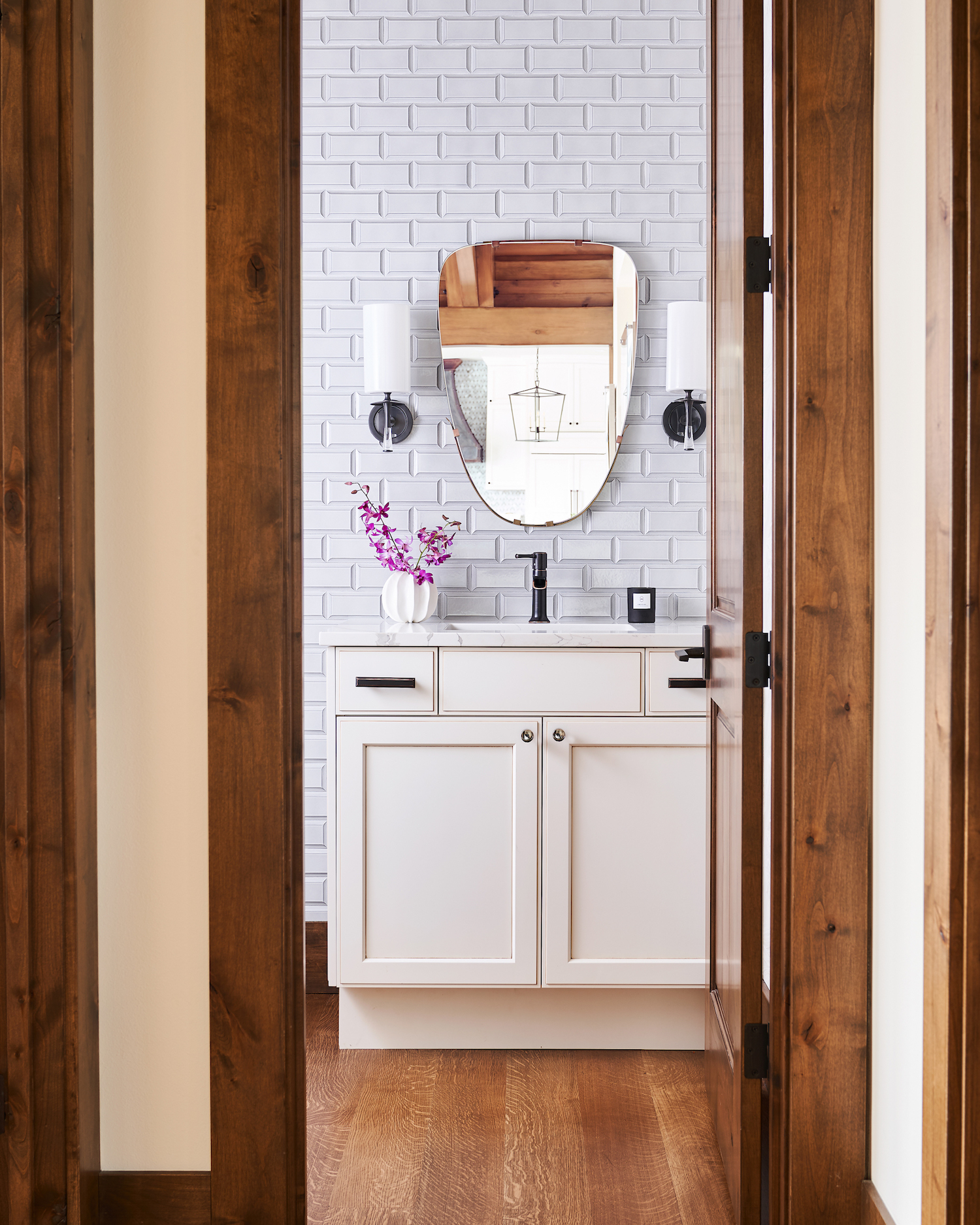 We're so happy to be able to welcome family and friends back into our homes – it's been too long! But just as we may not be able to remember how to dress in anything other than yoga pants, we need to get back into welcoming ways for our guests. To make it easier, we've got 6 tips for creating a gorgeous guest bathroom that your guests will love!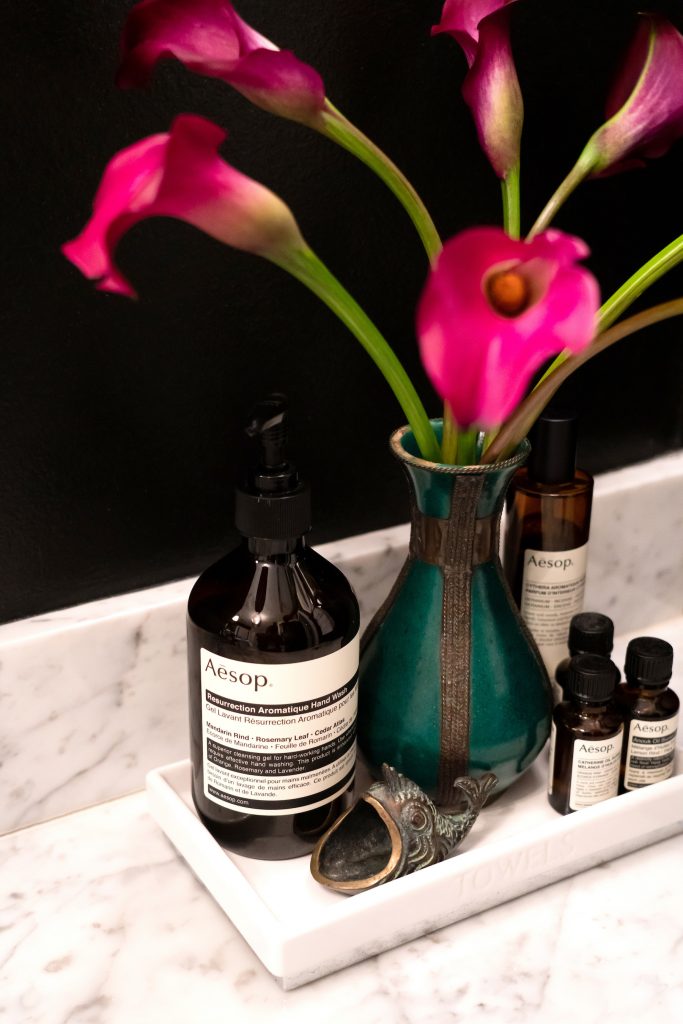 1. Fabulous Toiletries
Of course we're all still washing our hands every chance we get, so having great smelling soaps and lotions are key for a guest bath. We love the incredible scents from Aesop, an Australian-based company that specializes in vegan formulas and sustainable practices. They also offer candles, fragrance sprays, and drops for keeping the bathroom smelling as good as it looks.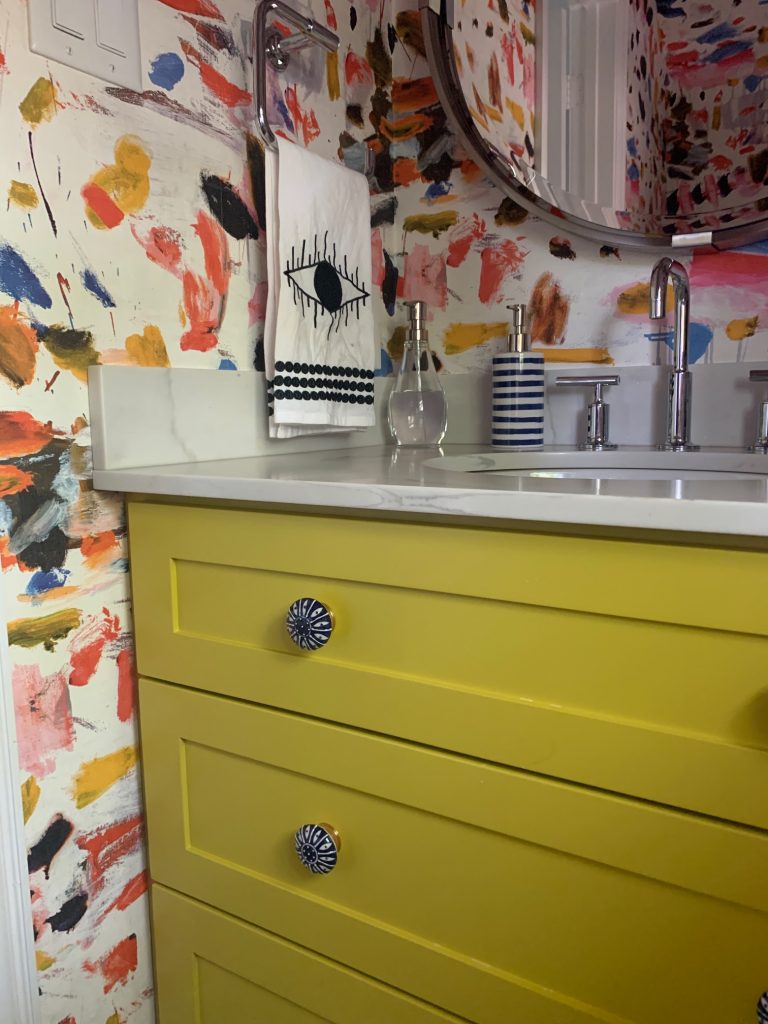 2. High-Quality Towels
There's nothing better than a soft hand towel or a luxe bath towel in the bathroom, so be sure to offer the very best linens you can afford. In the bath above, we used our own Pulp hand towels to provide visual interest and a soft way to dry your hands. You can get your own here!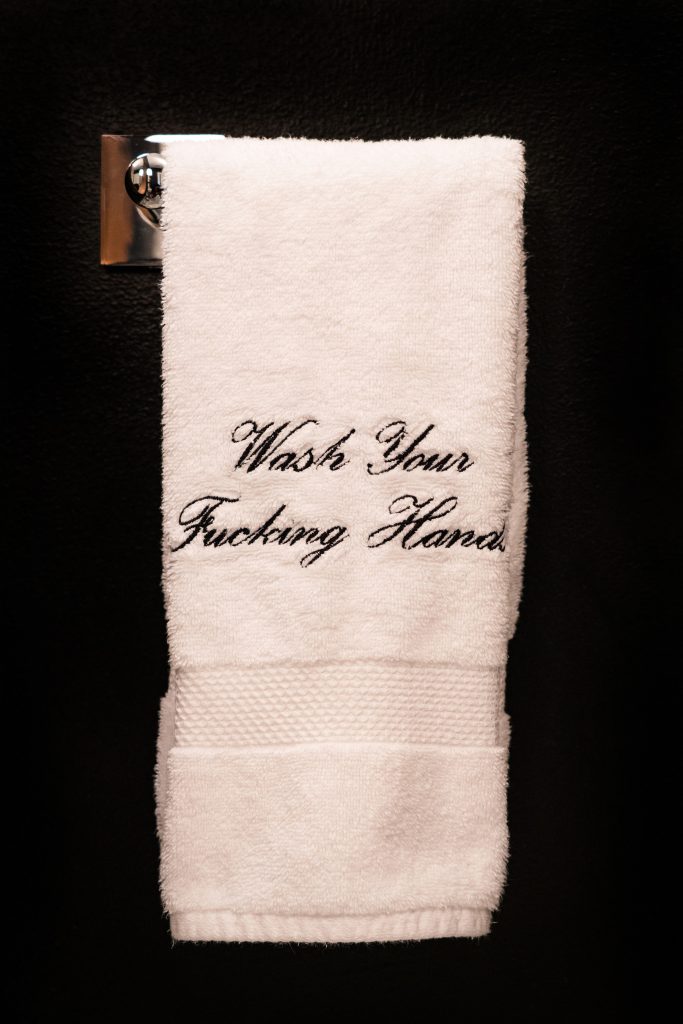 3. Make Them Smile
We like to add cheeky themes to guest bathrooms, to make them a little whimsical and to inspire guests to smile. The towel above may not be for everyone, but in the rooms where we've placed them, we always hear laughter as our guests discover the saying.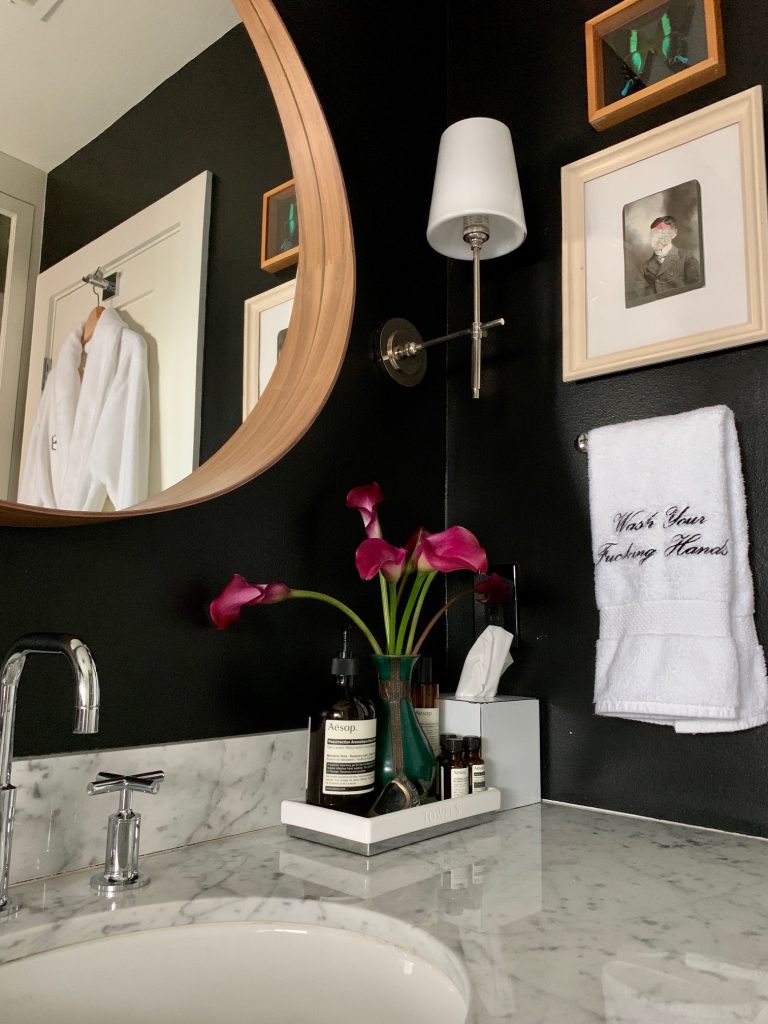 4. Fresh Flowers
Placing fresh flowers in a guest bath allows you to bring in a breath of fresh air. Not only do flowers add color, but they also lift people's spirits and offer a bit of sweet fragrance. A vase of flowers really shows that you care about your guests.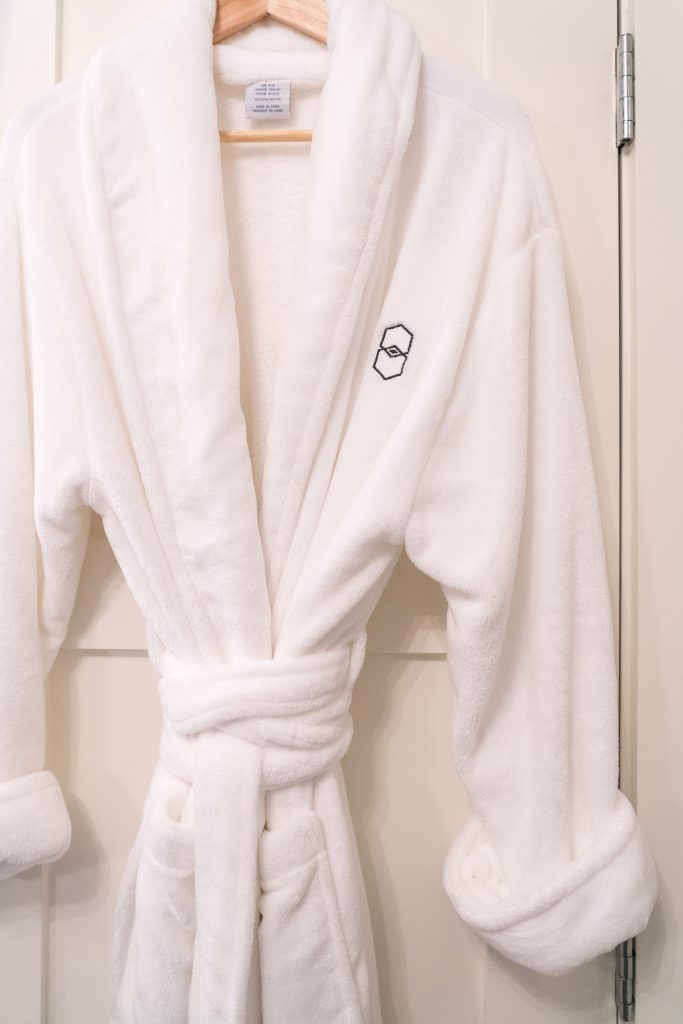 5. Fluffy Robes
If your guests are spending the night, the perfect addition for the guest bath is a luxe and fluffy robe. It's an extra special touch that your friends and family will love. Consider adding a monogram or your own house logo. In the room above, we had our Pulp Icon logo stitched onto a soft white robe.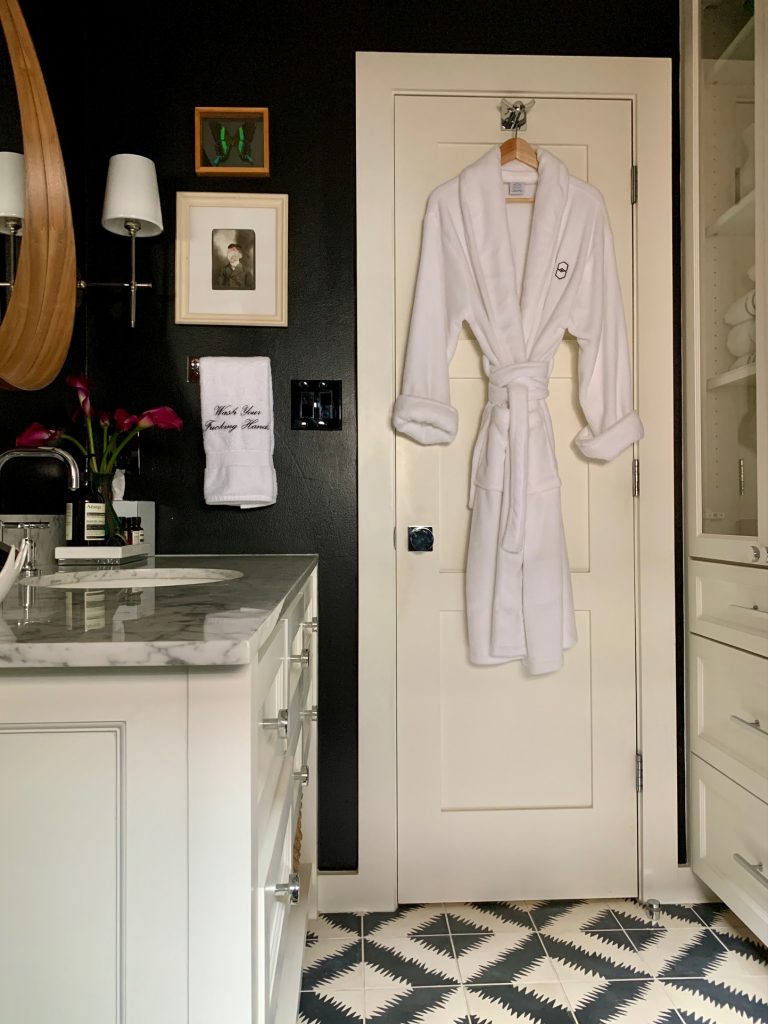 6. Original Art
Art in the bathroom? Absolutely! We love to showcase original art in every room. It's one of the easiest ways to show your personality and what you love. Select art that means something to you, or that tells a story. Your guests will love this personal touch.
Are you ready to welcome guests to your home? Or do you need to give your rooms a facelift before you open your doors to friends and family? Give us a call to help create a gorgeous home that you'll be proud to show off!
Credits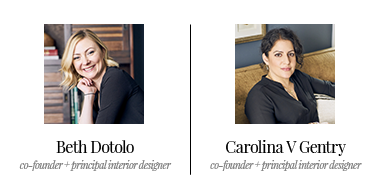 GET INSPIRED
SUBSCRIBE TO OUR NEWSLETTER TO
GET AN INSIDER LOOK IN YOUR INBOX