11/8/22
5 Bold Design Ideas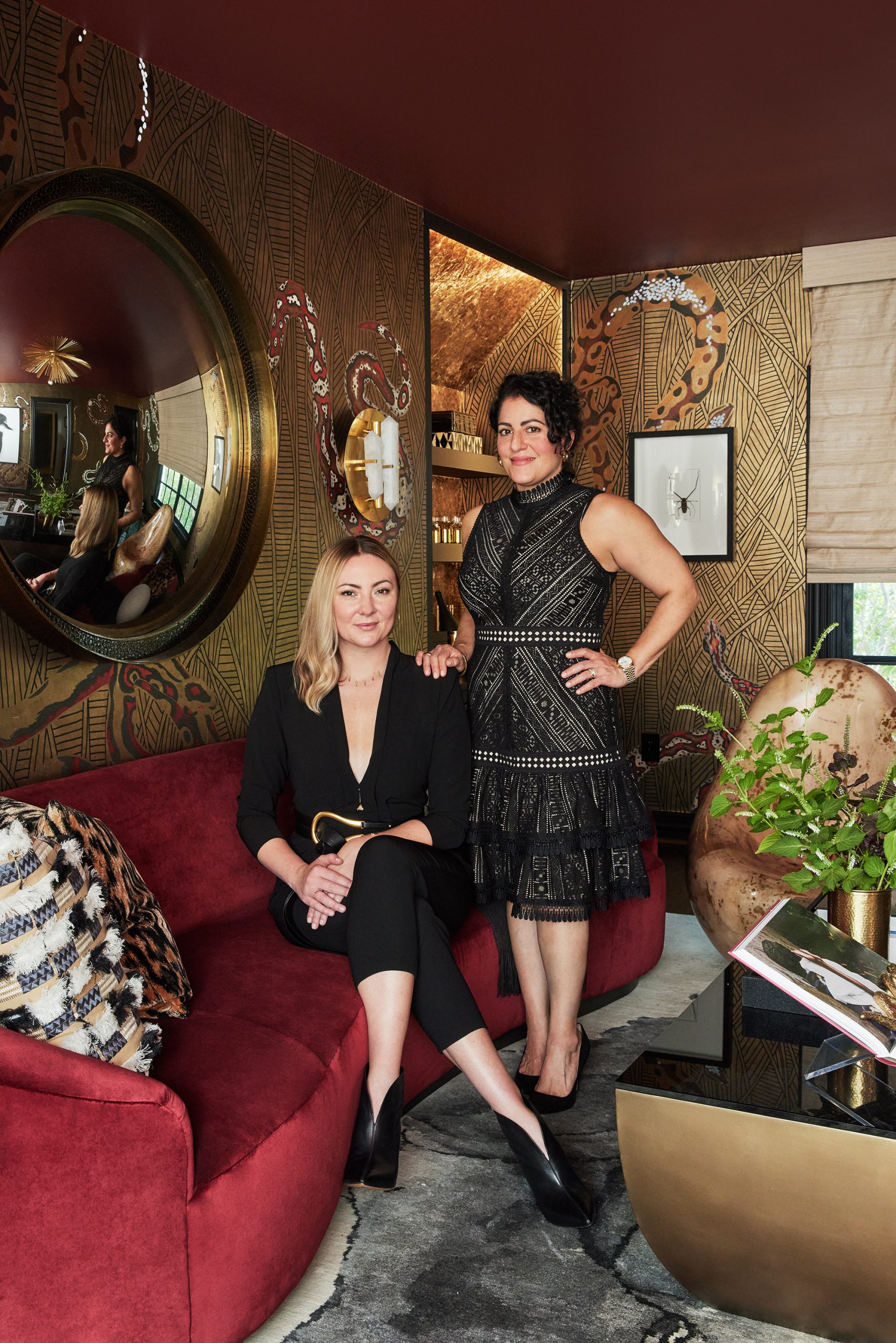 It isn't "go bold or go home" for Pulp Design Studios. It's "go bold AT home!" Our design team loves to help our clients transform their interiors into spaces that are brag-worthy and innovative. We're known for creating  exciting and adventurous homes that push the boundaries of design, while still delivering interiors that are functional and livable. If you're nervous about taking those bold steps in your interiors, here are 5 great ways you can make a gorgeous statement that will WOW your guests!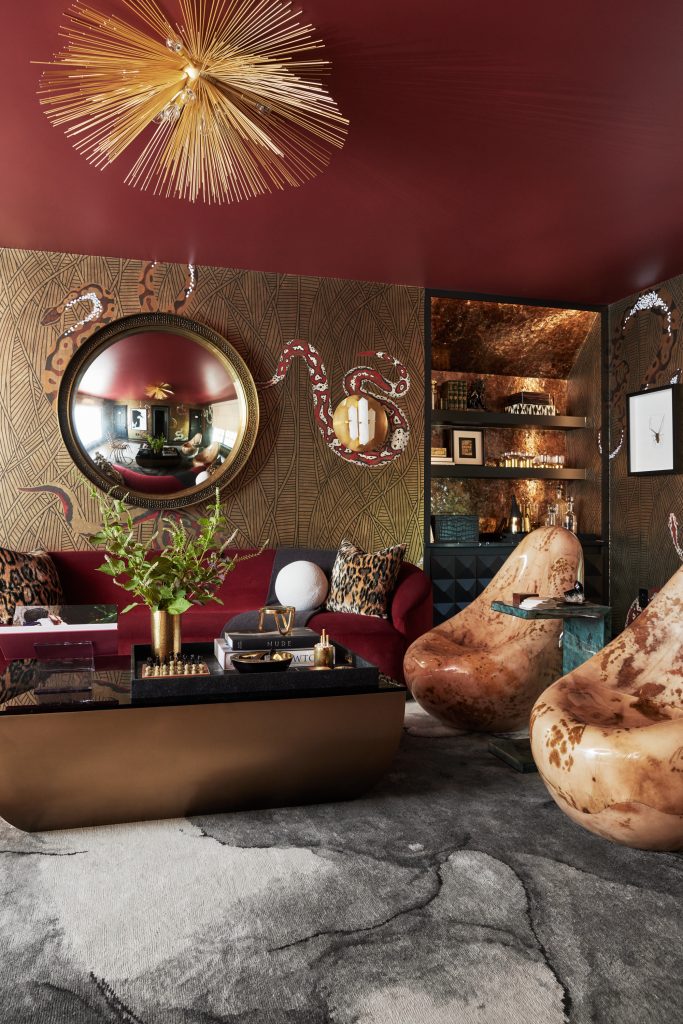 Wow-Worthy Wallpaper
We love to work with graphic wallpapers to create a room's personality. In the space above, the Boa wallpaper we used offers a glam and mysterious look for a modern lounge. In the room below, there's almost a folk art quality to the wallpaper pattern. So when we paired it with bright white paint, it became an updated Arts & Crafts look that's perfect for the home and our clients.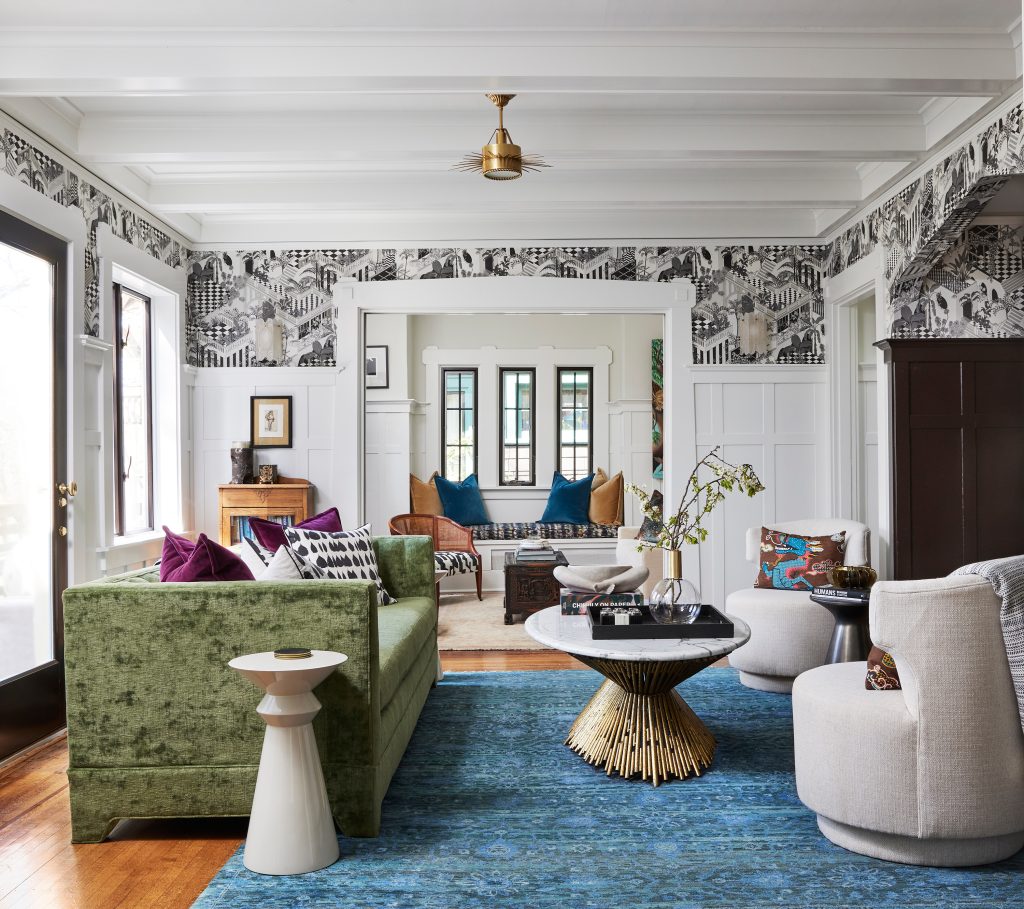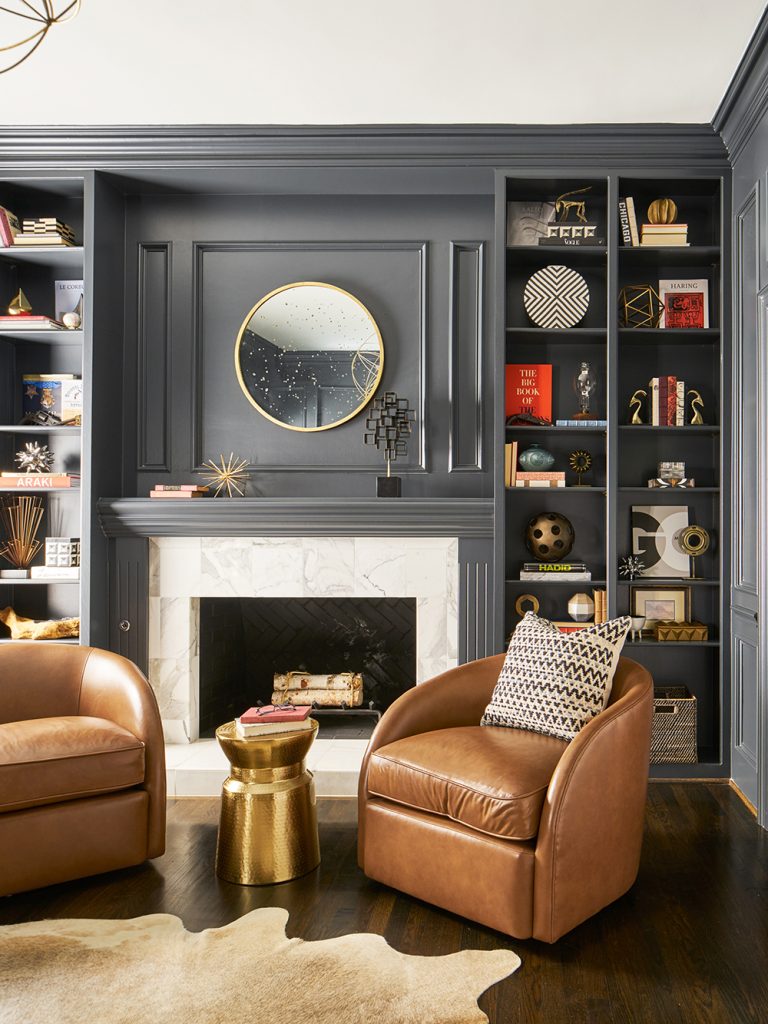 The Power of Paint
We absolutely love to create bold looks with paint. You can see in the room above how we completely drenched the walls with a gorgeous charcoal/black color. It actually gives the room a cozy feeling, and it definitely makes an impact. If that's too much drama for you, try adding a POW of color in an unexpected place, like we did in the pantry below. That orange makes our clients happy every time they open up the door.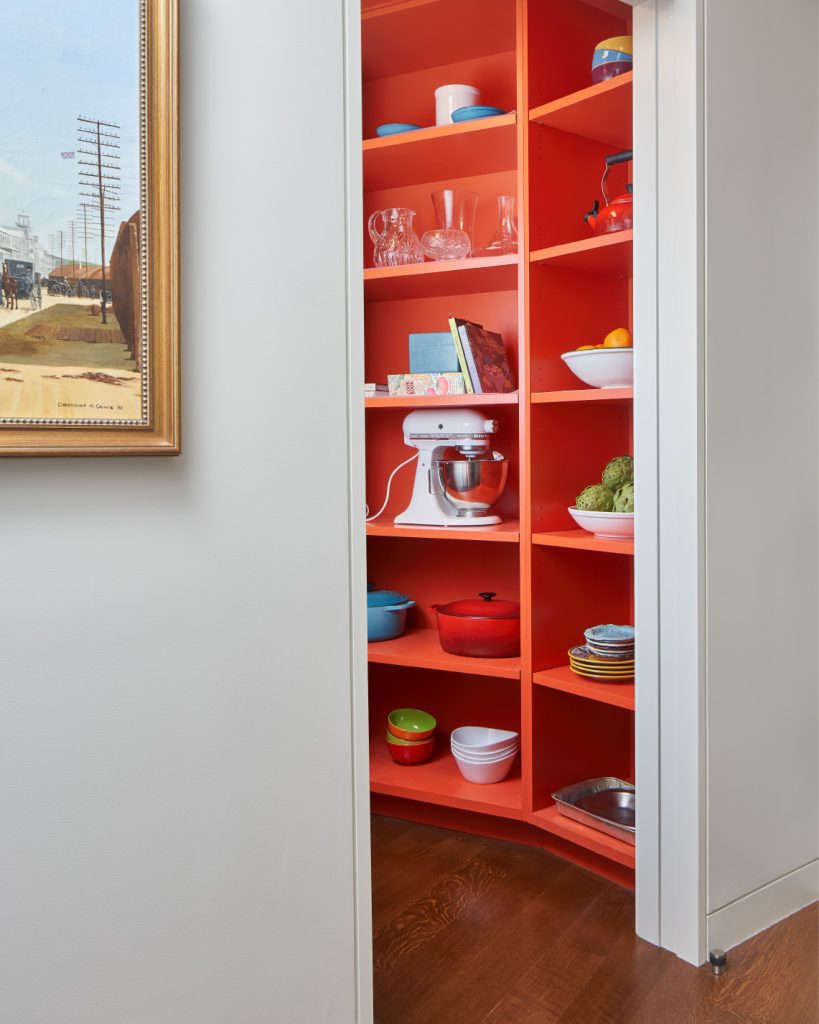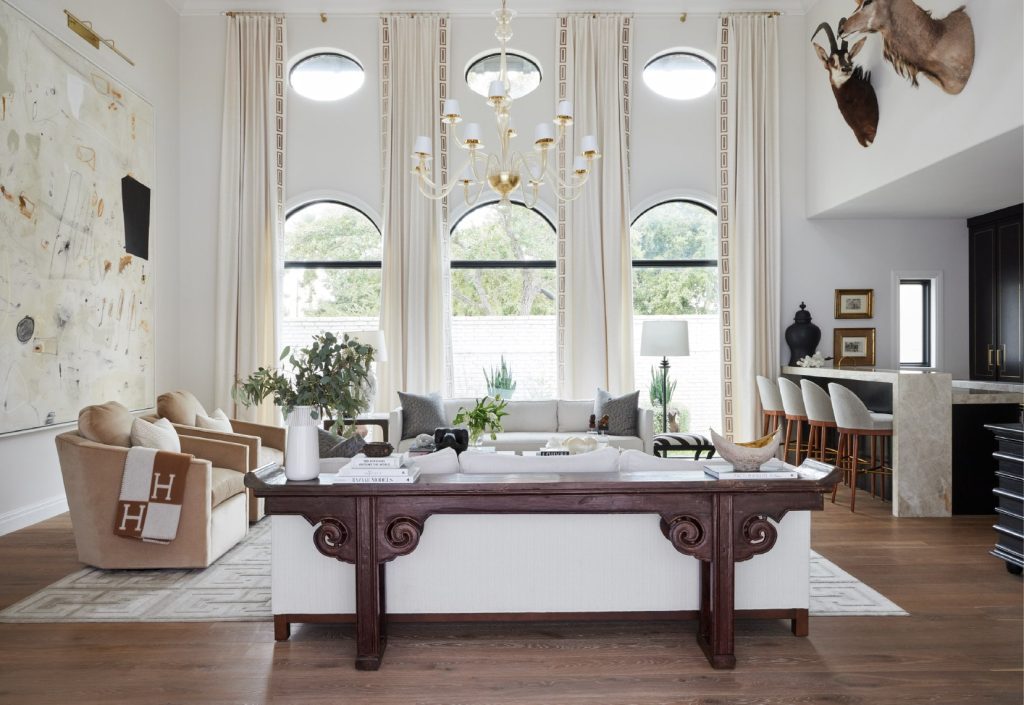 Artistic Expressions
Curating art is one of our very favorite things to do, and we always encourage our clients to select original art that really speaks to them. For our clients' room above, we knew we wanted a large painting for that big wall – it would need to complement the tall windows, too. We introduced our clients to William McLure's work and they loved it, so we had a painting commissioned to perfectly fit that space and the room's decor. It's a big and bold work that we love. For the Zoom room below, we wanted art that would really pop – and these 3D pieces by Samantha McCurdy really do! With such a dramatic wallpaper, we needed art that could still stand out, so we were thrilled to find these bold pieces.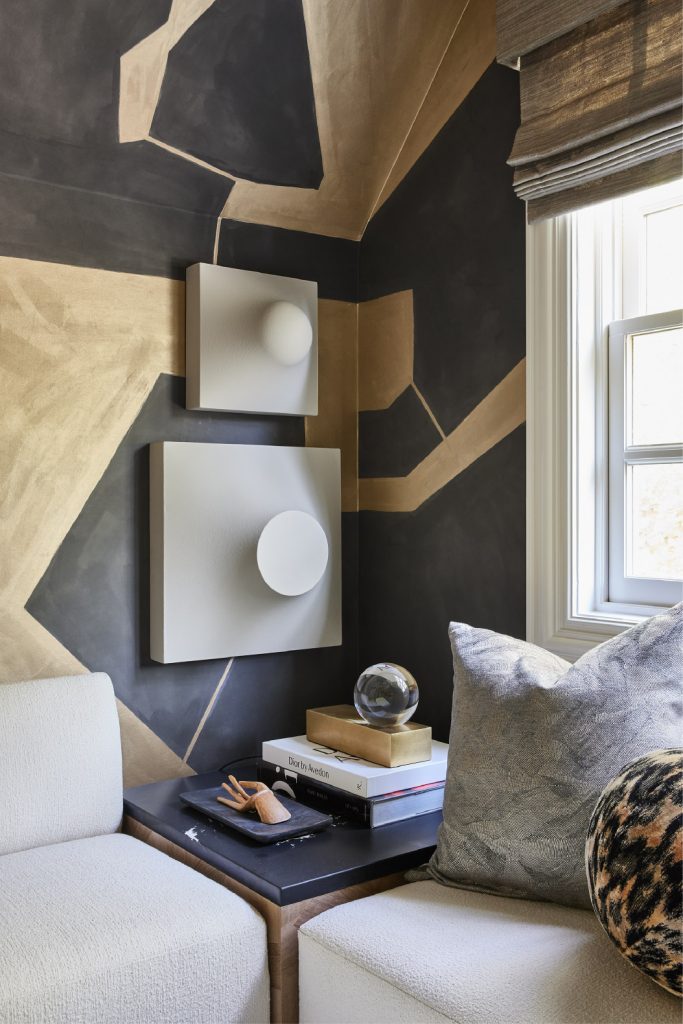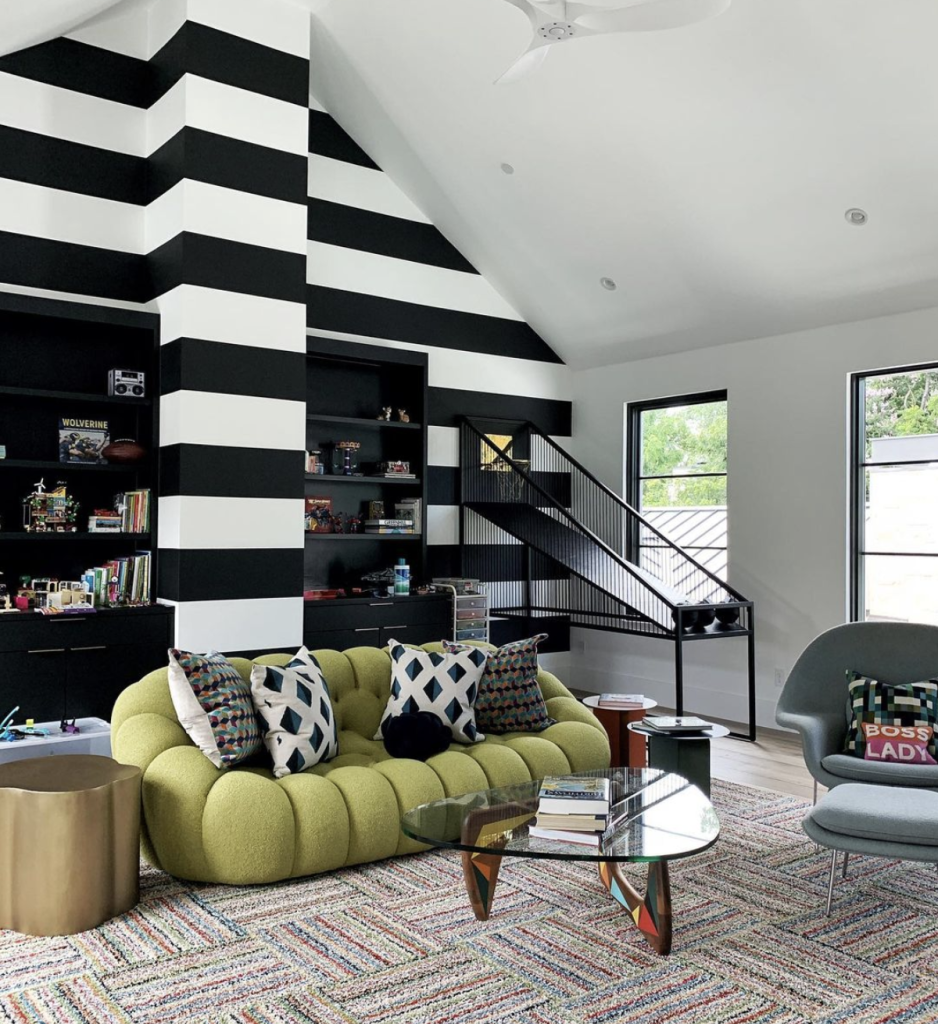 Fabulous Furniture
The Pulp team is always on the search for unique and standout furniture designs. And we've been known to create and customize pieces so our clients have the perfect look that works for their families. In the room above, those bold stripes are definitely bringing the drama, but the stunning green sofa is holding its own, and really becomes the focal point for the room. And in the neutral room below, all eyes are drawn to the glam stools wrapped in Pulp's own Leopardo fabric. Can you believe how deep that fringe is? Looks like that are why our clients love our furnishings packages. We know how to bring the zing!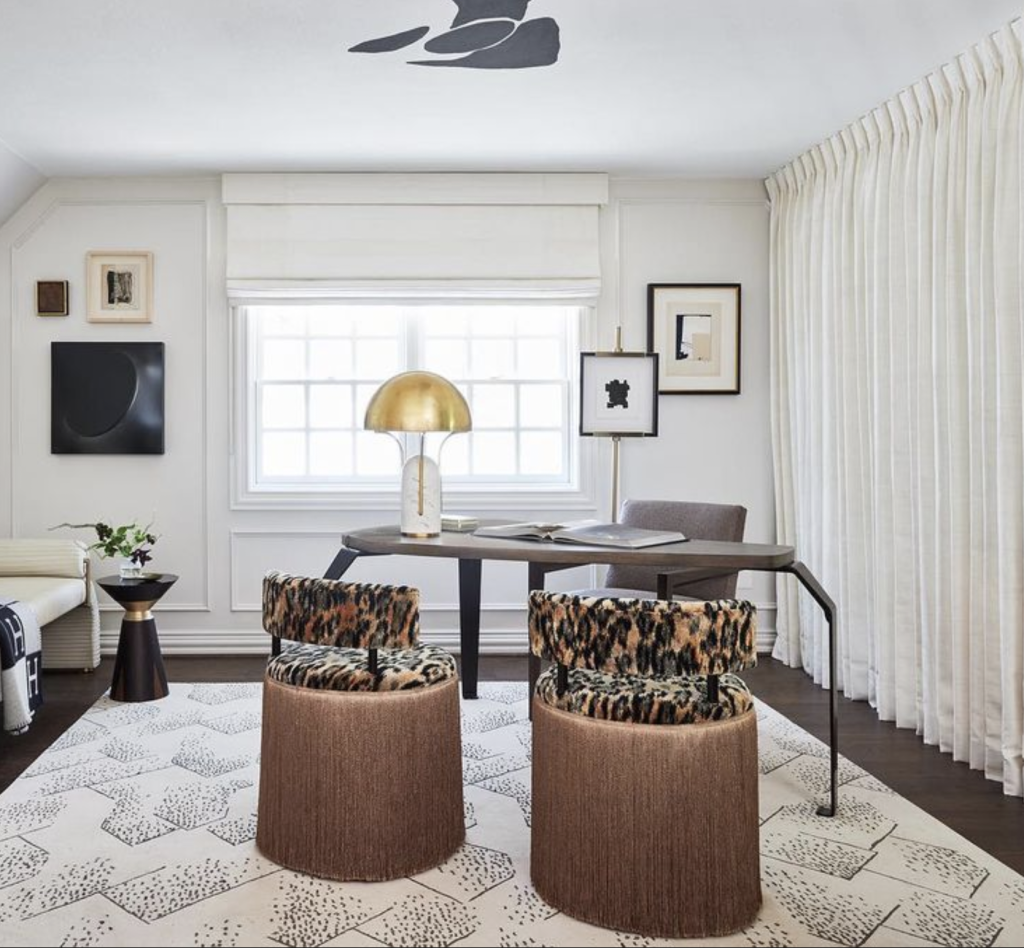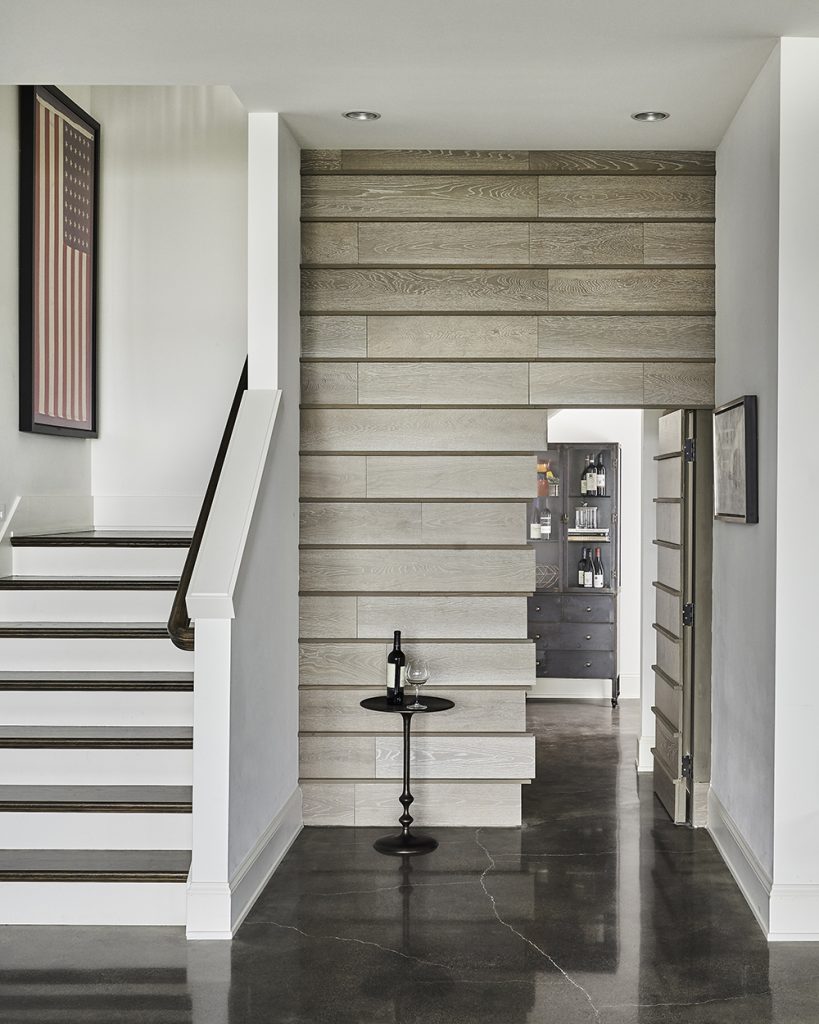 Creative Solutions
When we work with clients, we want to be sure we can take advantage of every single square inch of their house, and we want to give them great rooms and spaces. The Pulp team is known for creatives solutions that always surprise and delight our clients and their guests. In the home above, we took the boring space beneath the stairs and crafted a wine room behind a hidden door. And in the penthouse loft below, we used a bold red door to create a separation between the bedroom and dining room to offer more privacy. Again, bold paint makes the room!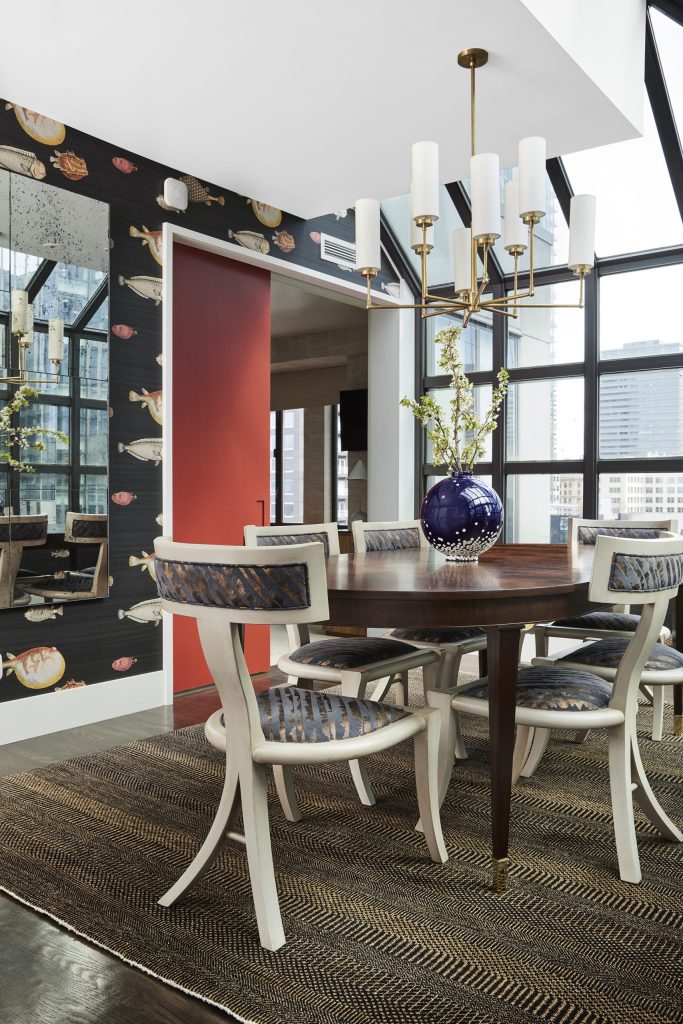 Use these ideas to create bold statements in your home! Or get in touch with our team by clicking here!
Credits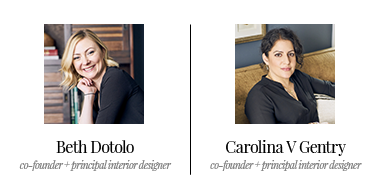 GET INSPIRED
SUBSCRIBE TO OUR NEWSLETTER TO
GET AN INSIDER LOOK IN YOUR INBOX