11/4/16
7 Cute Mug + Warm Drink Pairings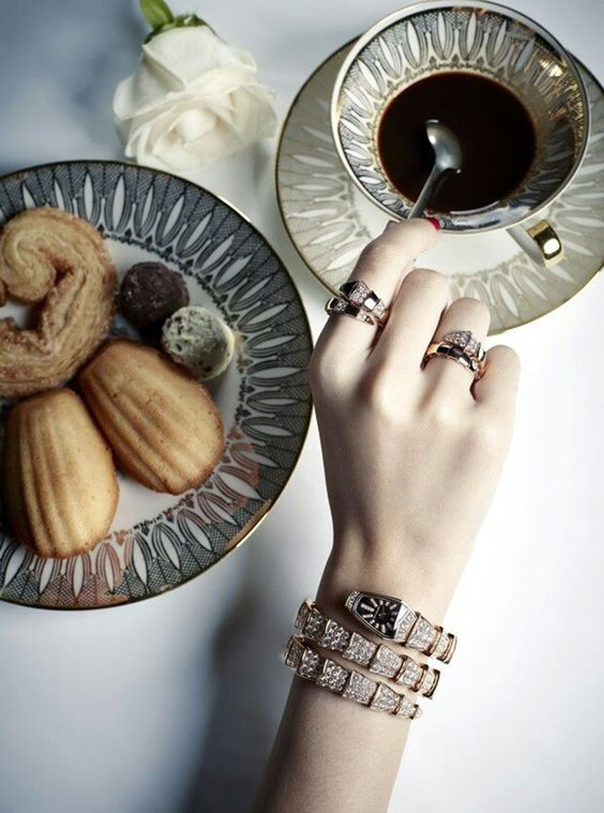 With fall in the air, the Pulp team is spending our free time with a mug of something warm in one hand and a book in the other. We've rounded up our favorite mug + warm drink pairings for weathering out autumn storms, relaxing on a weekday night or soaking in a calm Sunday morning.
BETH'S PICKS
Co-Founder + Principal Interior Designer
Nothing makes more sense than bourbon in a hot toddy for fall. Paired with this handmade, graphic tumbler, it makes the perfect November combination.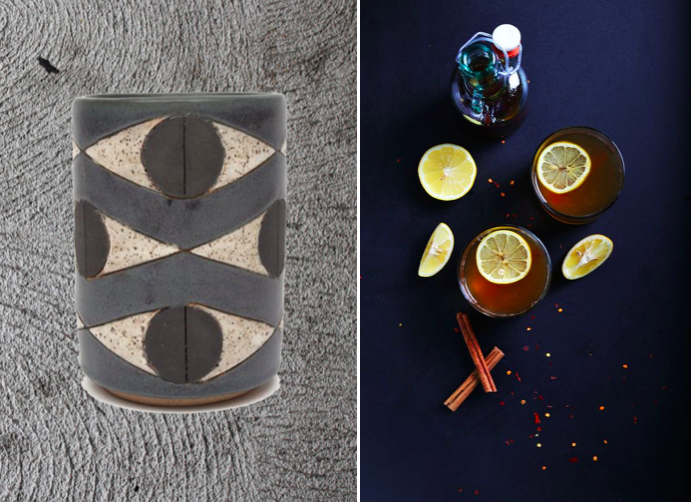 Felix Stoneware Tumbler | Chili Cinnamon Bourbon Hot Toddy
CAROLINA'S PICKS
Co-Founder + Principal Interior Designer
Using apple cider is a delicious, fresh take on an autumnal sangria; paired with this modern stainless steel mug, you can't go wrong.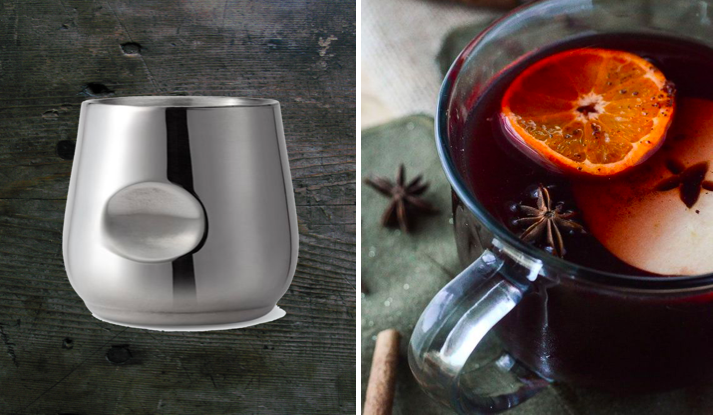 Teavana Pinch Stainless Steel Cup | Hot Mulled Apple Cider Sangria
TRACY'S PICKS
Senior Designer + Project Manager
One of my favorite parts of fall is fresh-baked warm apple pie — this cocktail is an ingenious take on an old favorite. Pouring it into this glass mug is an easy way to elevate the drink even more.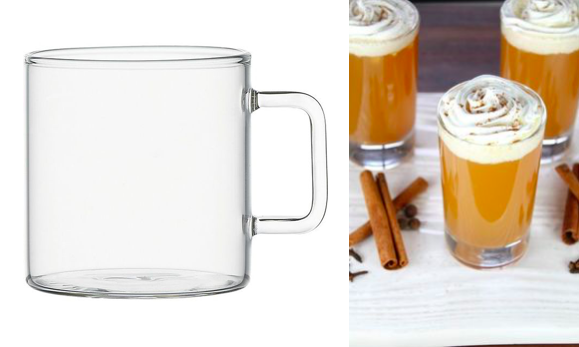 CB2 Cantina Glass Mugs | Warm Apple Pie Cocktail
TARA'S PICKS
Junior Designer
Painted designs like this Isla mug feel so cozy to me — the hand-painted pattern reminds me of decorating gingerbread cookies with my family as a child. It only makes sense that this mug is paired with a homemade gingerbread latte.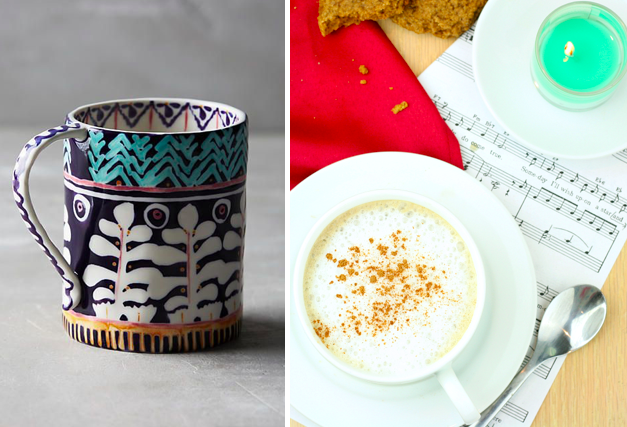 Anthropologie Painted Isla Mug | Gingerbread Latte
SHANNON'S PICKS
Design Assistant
Using pear is such a fun twist on classically apple recipes. Cider screams traditional fall, but the addition of pear makes the taste seem fresh. Serving it in this hand-thrown porcelain mug makes an old-fashioned tradition feel new again.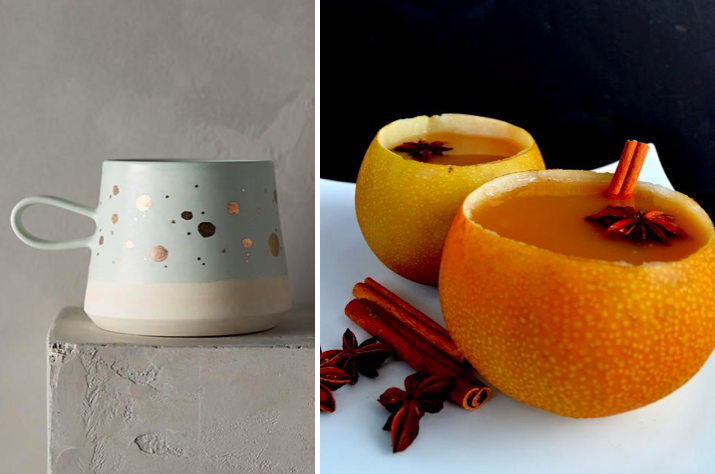 Anthropologie Gold-Flecked Mug | Warm Pear Cider
ALISSA'S PICKS
Design Assistant
London Fogs can be lighter and more flavorful than coffee — they've quickly become an autumn favorite for me. Served in these clean, modern mugs, it's the perfect start to a lazy weekend morning.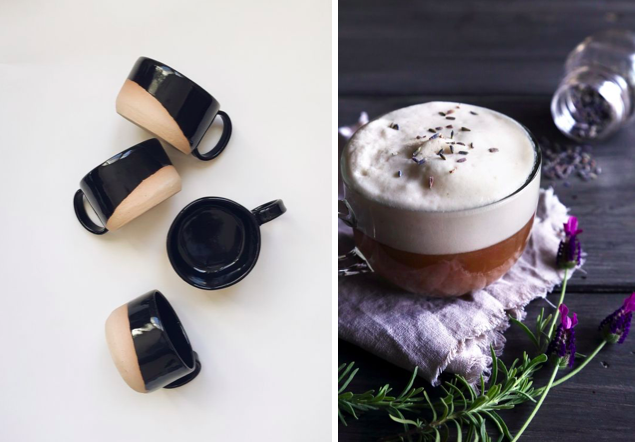 Arrow + Sage Verge Mug no. 3 in Black |  Almond Milk London Fog with Lavender
VILMA'S PICKS
Design Assistant
Coconut is one of my absolute favorite flavors. Usually, the fruit feels tropical — in this homemade coconut latte, it feels rich and season-appropriate. Throw it in this gorgeous black and white color-block mug and you have an incredibly chic start to your day.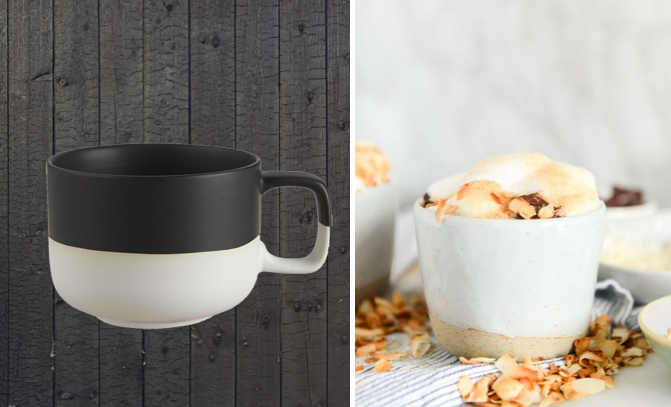 CB2 Black Drip Coffee Mug | Homemade Coconut Latte
Credits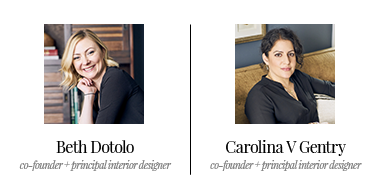 GET INSPIRED
SUBSCRIBE TO OUR NEWSLETTER TO
GET AN INSIDER LOOK IN YOUR INBOX