1/23/19
7 Ways to Decorate with Pillows Like a Pro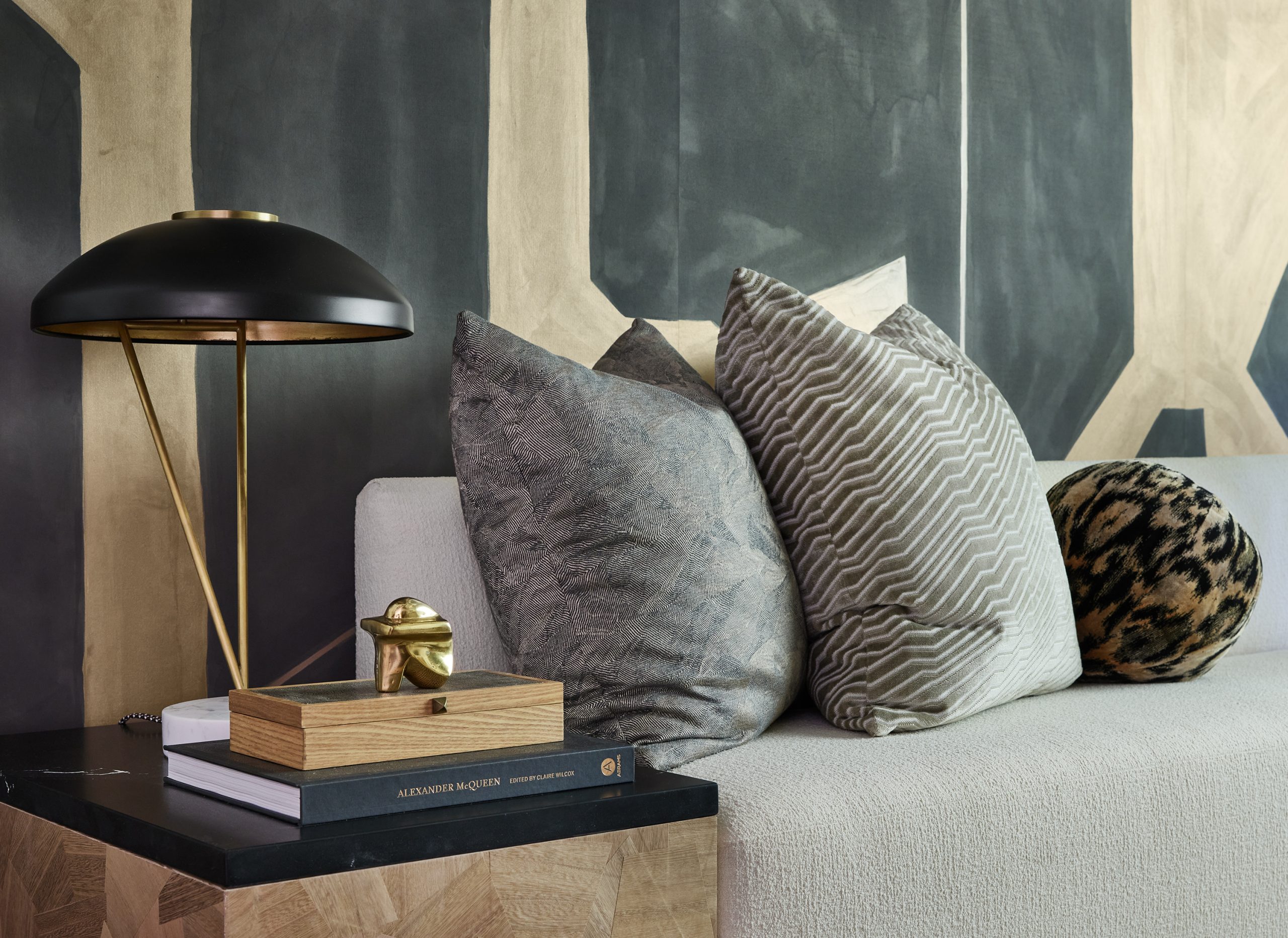 Decorative pillows add that extra finishing touch to a room. They're both functional and pretty, which is the perfect combination. But there are tricks of the trade for decorating with pillows that every pro knows. We've rounded up our top 7 to share with you!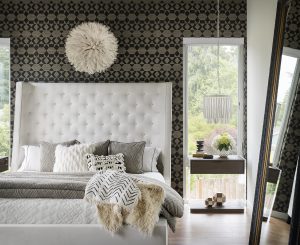 1. Try Being Artfully Odd.
Designers love to use things in group of odd numbers like 3 or 5. It isn't that we just love prime numbers – it's a balancing act. Those odd numbers are more artful and provide a balance to your room. Try 3 pillows on each side of a sofa, or 5 on a bed. It isn't a hard-and-fast rule, but it works almost every time.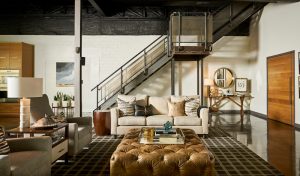 2. Use something unexpected.
Whether it's a different shape or an unusual material, try mixing things up. Nothing says you have to use square pillows that are all the same size! We love using varying shapes and sizes, and even throwing in something more adventurous, like the leather pillow on the sofa above. How cool is that equestrian look with the stirrup-like details?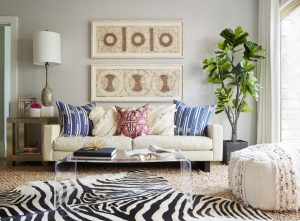 3. Mix It Up.
Use different colors and patterns in the grouping. It adds more visual interest and gives you a range of textures. We used the pillows in the project above to provide pops of color in a mostly neutral room.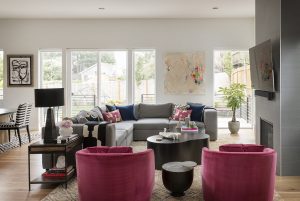 4. Tell a color story.
Pull colors from other items in the room, like art, drapery, or accent pieces. That helps move the color story through the room, like in our Playful Modern project above. Those bright pink pillows not only pop on the sectional, they also draw the eye to the gorgeous pink swivel chairs!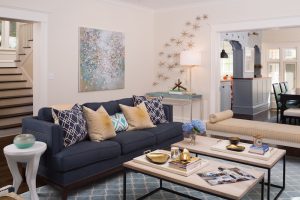 5. Decide on your firmness level.
Pay attention to how the pillows are filled. Pillows that are super-firm will give you a more traditional look. If you want to be more casual, use some pillows that are more loosely filled and let them droop decoratively, like the yellows ones in the photo above.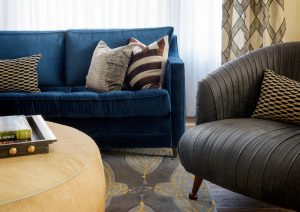 6. Big is better.
Don't skimp on the size – that's a rookie mistake. Designers like to use pillows that are at least 20 inches in width, but we prefer 22 to 24 inches for the largest pillow in the group. That adds a designer touch and makes the room look more luxe.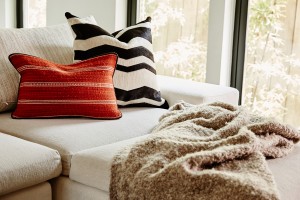 7. To chop, or not.
This is something that designers still debate – whether to put that signature karate chop into the top of a pillow or not. To be honest, it's entirely up to you! We even mix things up in our projects, with a serious chop in one pillow and more of a fold in another. For this particular tip, it's up to your personal preference.
Pillows are fabulous decorative accessories that add color and personality to your room. Use these tips to make the most of the look!
Credits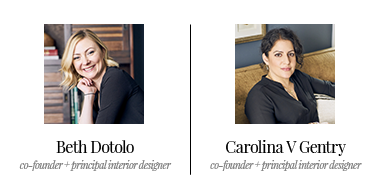 GET INSPIRED
SUBSCRIBE TO OUR NEWSLETTER TO
GET AN INSIDER LOOK IN YOUR INBOX