1/4/18
A Delicious Salmon Recipe To Kickstart Your New Year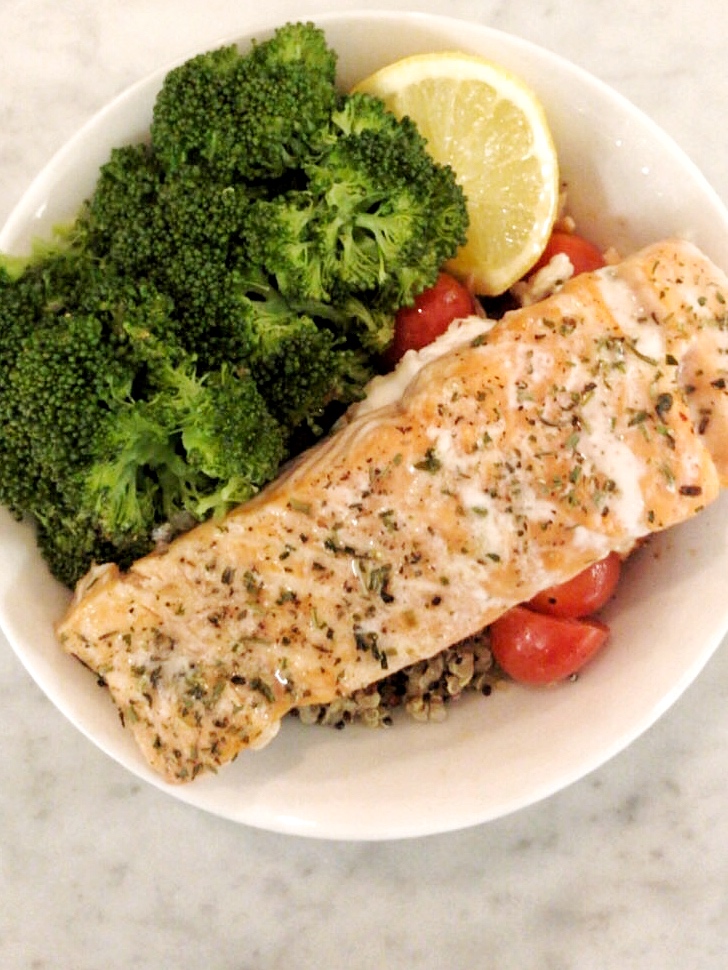 New year, new me… right? Whether or not you make resolutions, the New Year is the perfect time to assess your goals and jumpstart healthy living for the rest of the year. It's the peak week for dusting off those old gym shoes and scouring the depths of Pinterest for the best healthy recipes you can find.
We are all about a good healthy bowl. Not only are they mouth-watering  and delicious, but they are ultra nutritious and easy to make. After posting one of my favorites on Instagram, I was flooded with questions for the recipe and had to share because it is so simple! You're welcome…
Your New Favorite Healthy Meal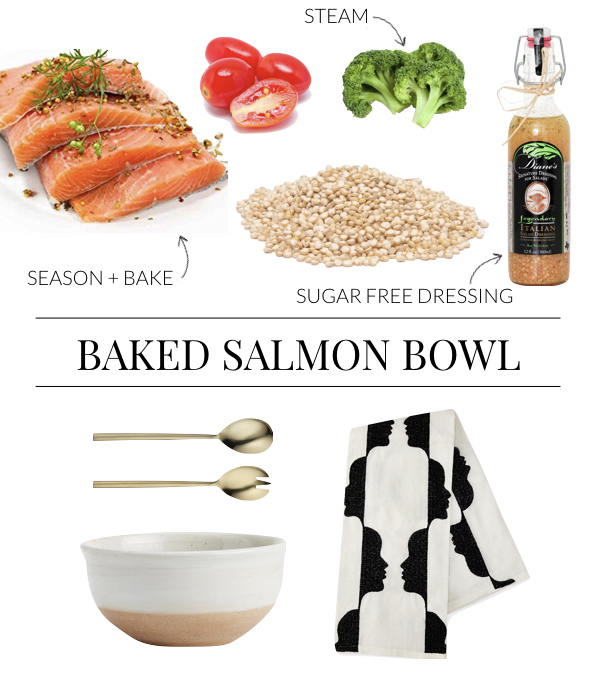 INGREDIENTS
Salmon
Quinoa
Steamed Broccoli
Grape Tomatoes
Diane's Signature Italian Dressing (it's sugar free!)
RECIPE
Preheat oven to 400 degrees.
Rinse 1 cup of quinoa and add to saucepan with 2 cups of water. Bring to a boil, cover and let simmer on low to medium heat for 15 minutes.
Dress 4-6oz pieces of salmon with salt, pepper, herbs de Provence and a tiny pat of butter.
Bake at 400 degrees for 20 minutes. Steam broccoli while salmon is baking.
Add all ingredients to bowl and enjoy!
SHOP IT
Portland Bowl
Rush Gold Slotted Serving Spoon
Gemini Tea Towel
That's it! Healthy meals that are delicious and easy to make really are the best… especially during the busy work week. Simple and nutritious meals make sticking to your New Years plans pleasantly easy — plus they look great when served in stylish wear… a Pulp necessity!
For professional interior design services, contact Pulp Design Studios®.
Credits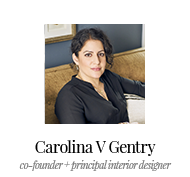 GET INSPIRED
SUBSCRIBE TO OUR NEWSLETTER TO
GET AN INSIDER LOOK IN YOUR INBOX