9/11/17
Behind the Scenes — Traditional Home Dallas Showhouse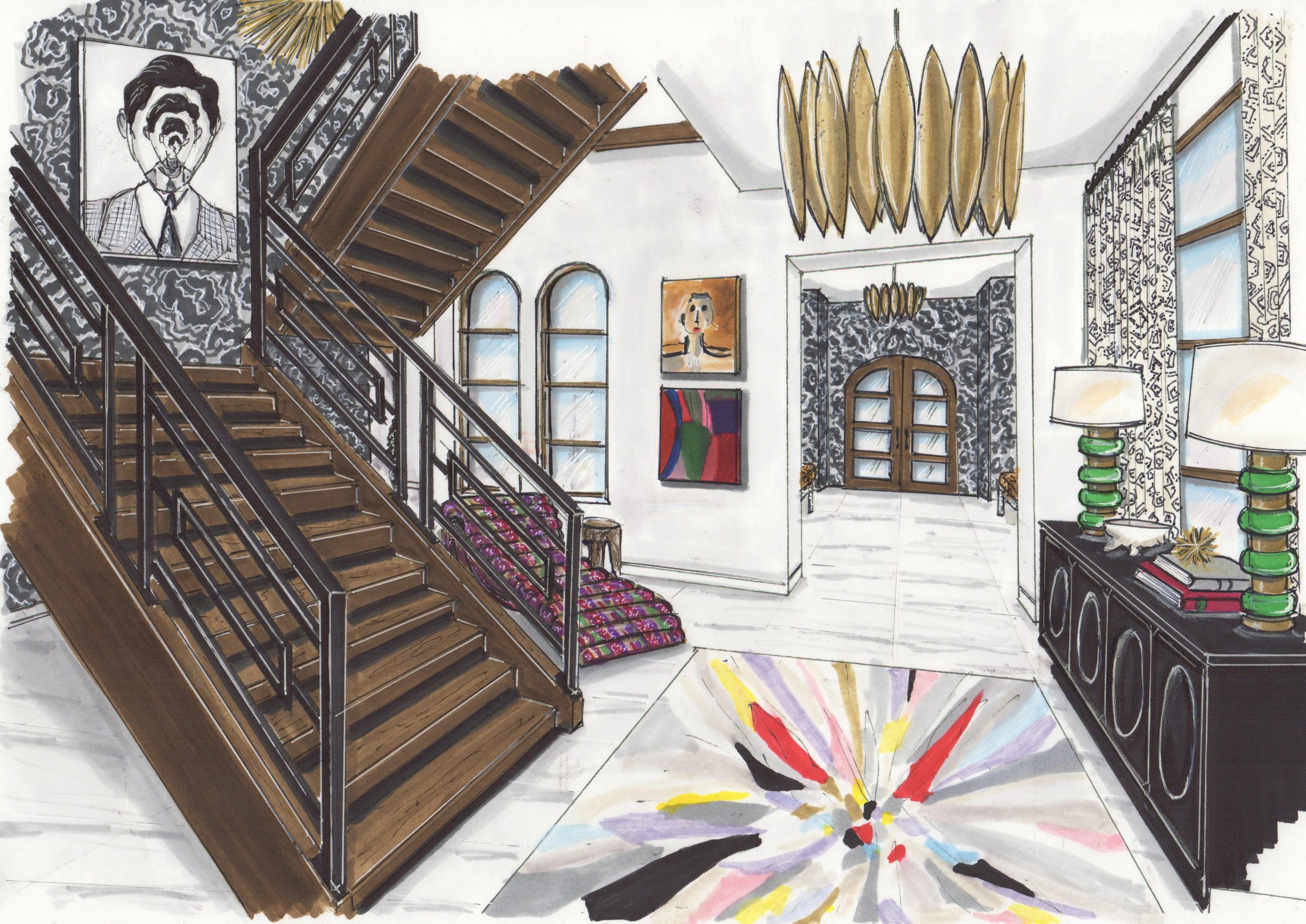 The Traditional Home Dallas Showhouse is just around the corner, so we couldn't help but share a behind-the-scenes look at our Grand Entry and Stairway design progress. When we first laid eyes on the space we were instantly inspired by it's potential to be an impossible-to-forget welcome to a stunning home. We set out to infuse this space with interest, bold details and touches from some of our favorite vendors. With a jaw-dropping wallcovering by Bridget Beari installed, and accessories and custom furnishings arriving everyday, we couldn't be more excited about the progress.
The stunning features in this rendering come from so many of our go-to vendors, including Behr Paint, S. Harris, Made Goods, Century Furniture, The Rug Company, Again & Again, Circa Lighting, Visual Comfort, Taylors on Ten, Phillip's Collection and Crossville Tile.
If you're just as excited as we are, click here to purchase tickets to any of the Showhouse events and benefit the Alzheimer's Association.
A look at the design process to hold you over until the September 23 opening Gala…
The Design Phase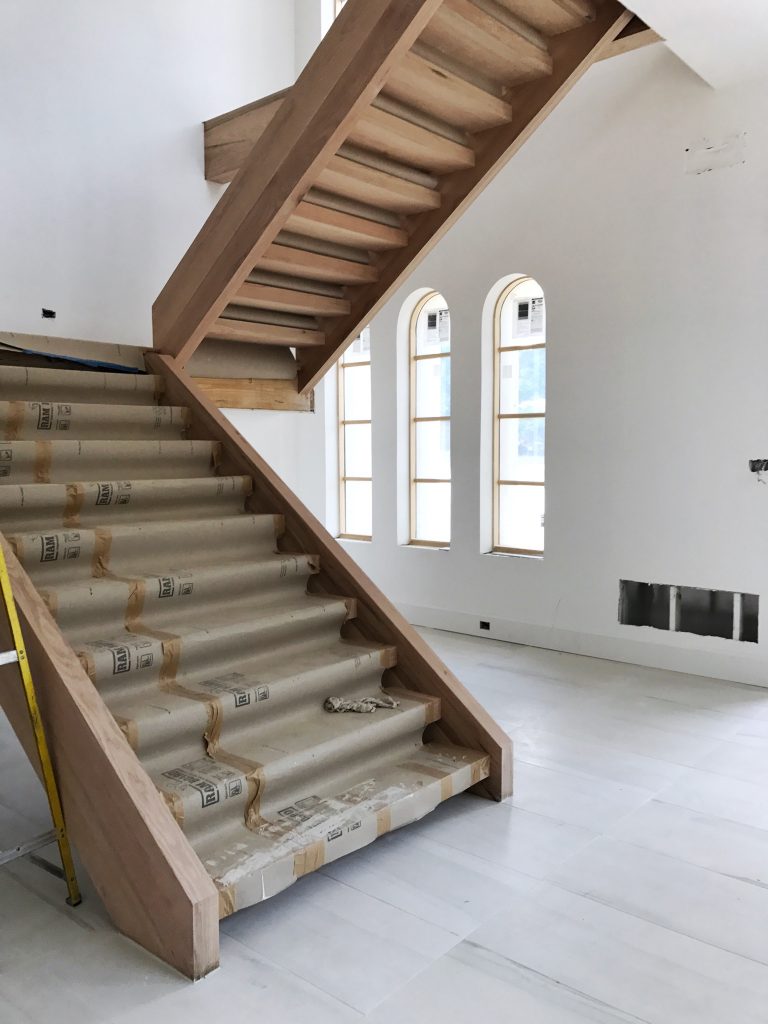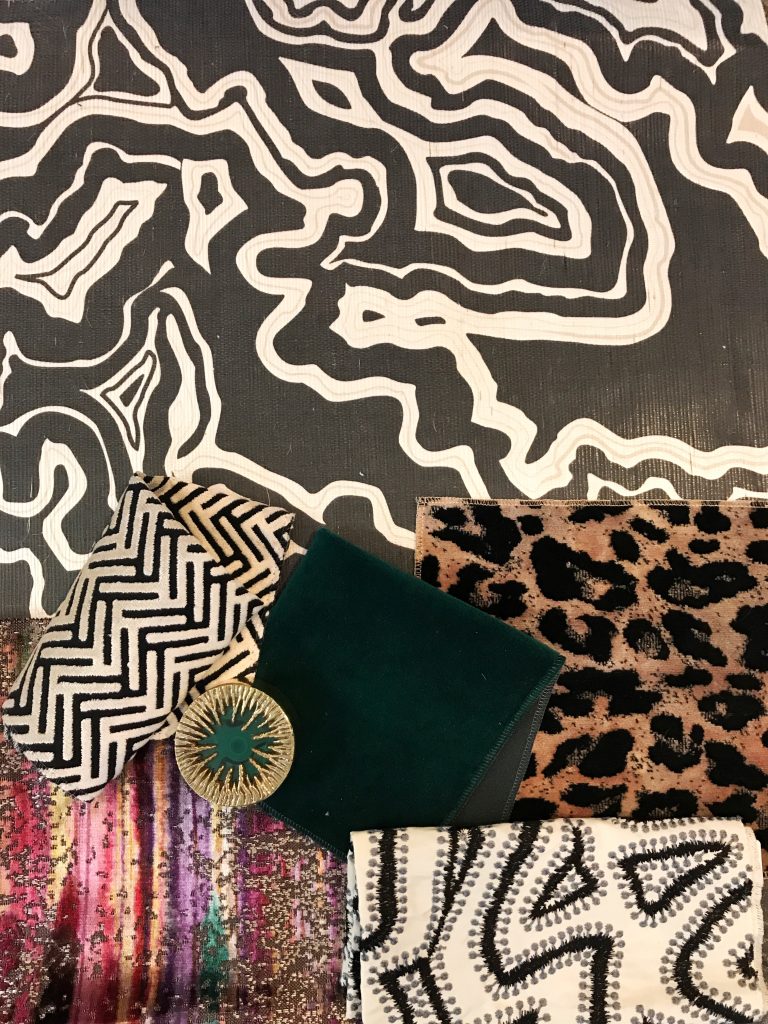 After our initial site visit, we immediately imagined a daring and energetic space that lived out our "flair for the unexpected" design philosophy. We came together and pulled some of our favorite textiles and materials and connected a scheme that would not disappoint. The wonderfully talented Jane Gianarelli took our design plans and produced the first look rendering at our Showhouse space.
The Installations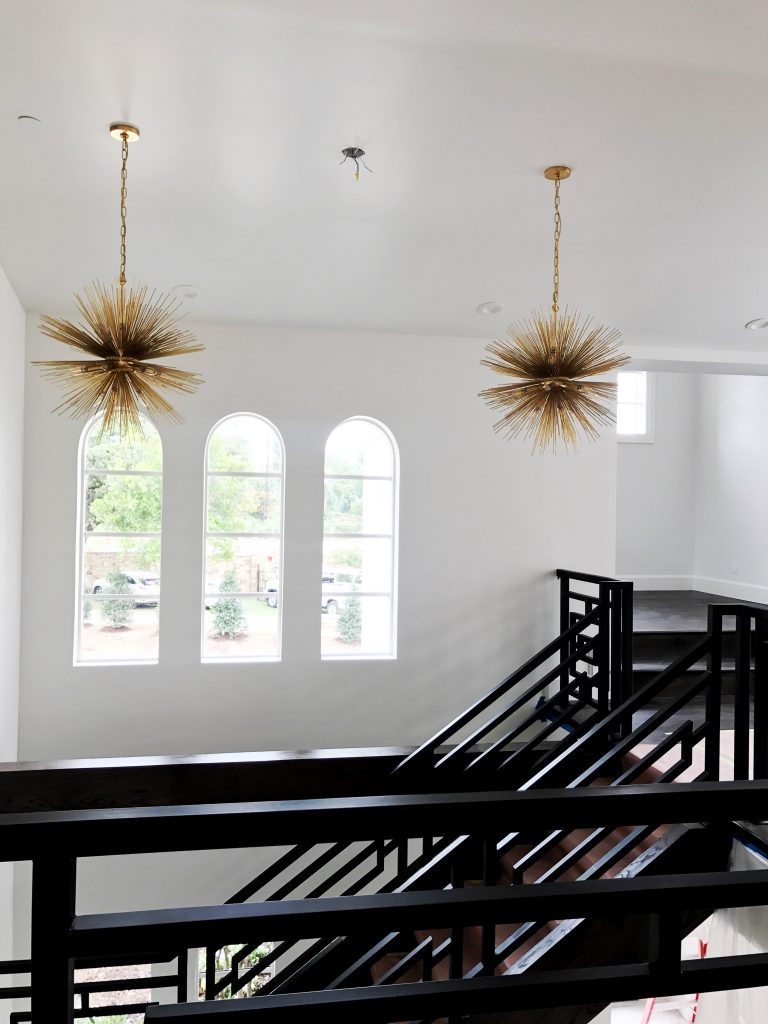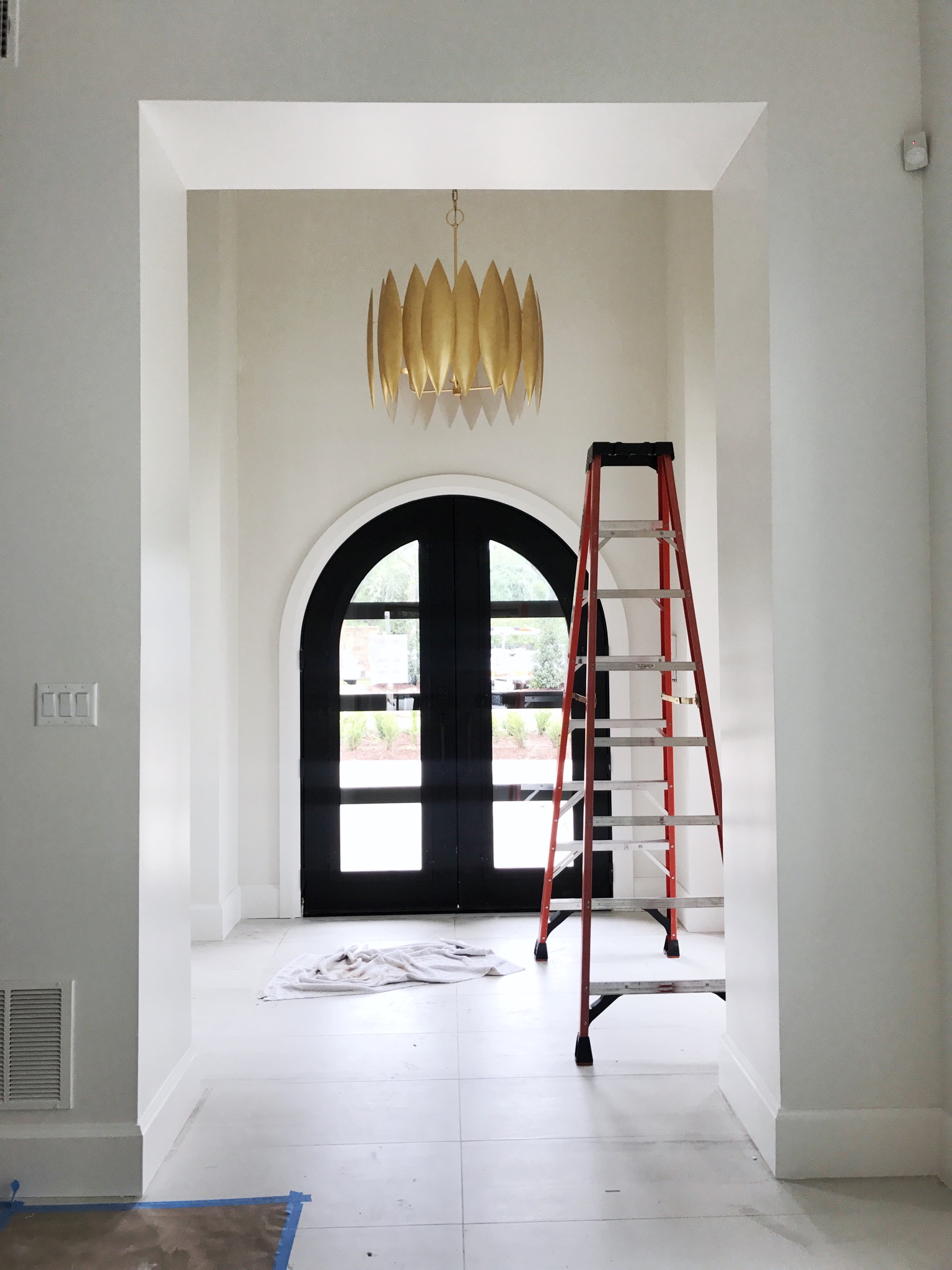 Let there be light! Perfectly unique lighting fixtures by Circa were the first to go in. We are so thankful to the teams at Circa, Visual Comfort and Taylors on Ten for jumping through hoops to ensure these stunning fixtures were a part of our space.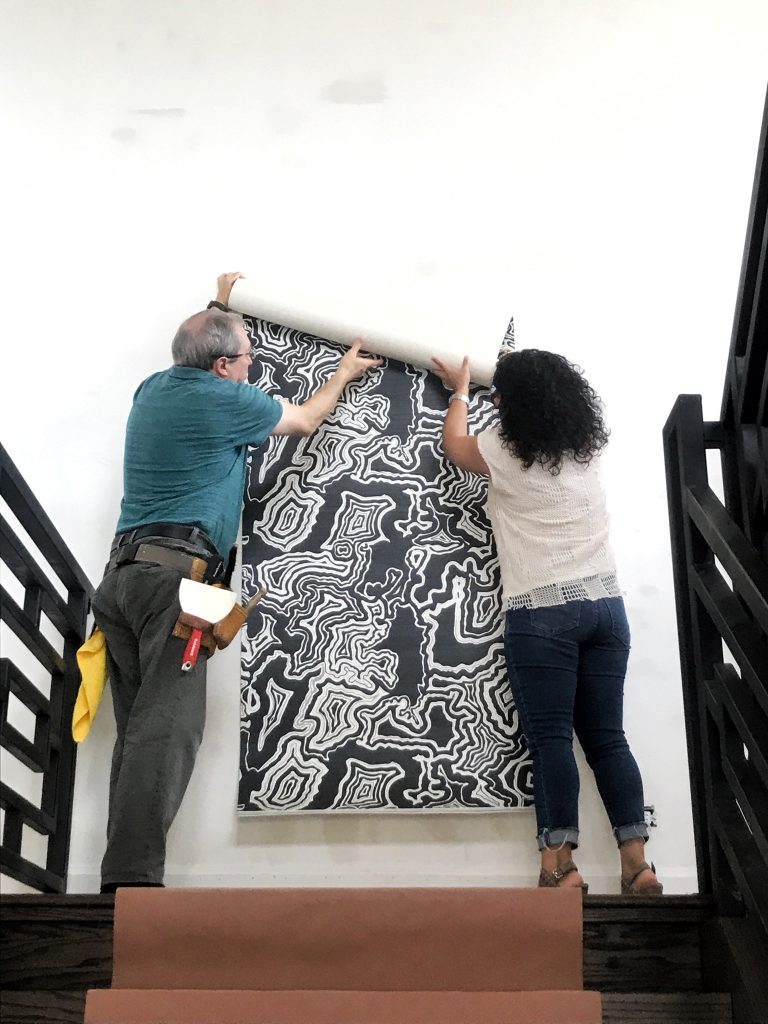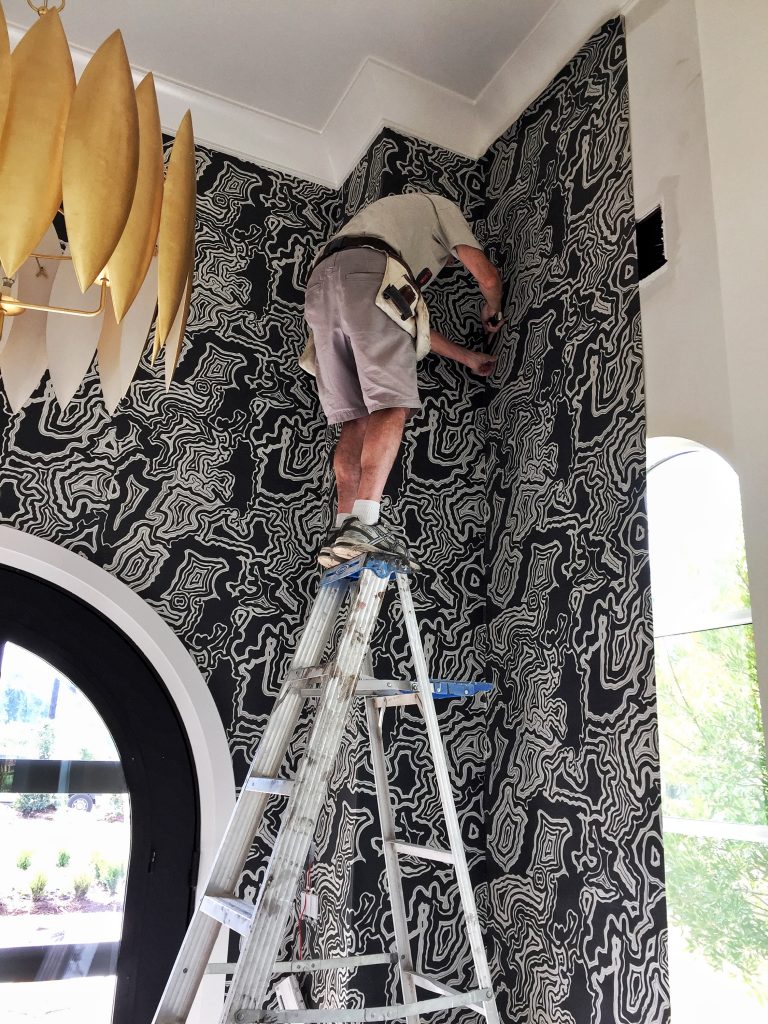 It's hard to believe these walls were a blank canvas before the grasscloth wallcovering by Bridget Beari went up. The transformation is jaw-dropping and we cannot wait for you to see it!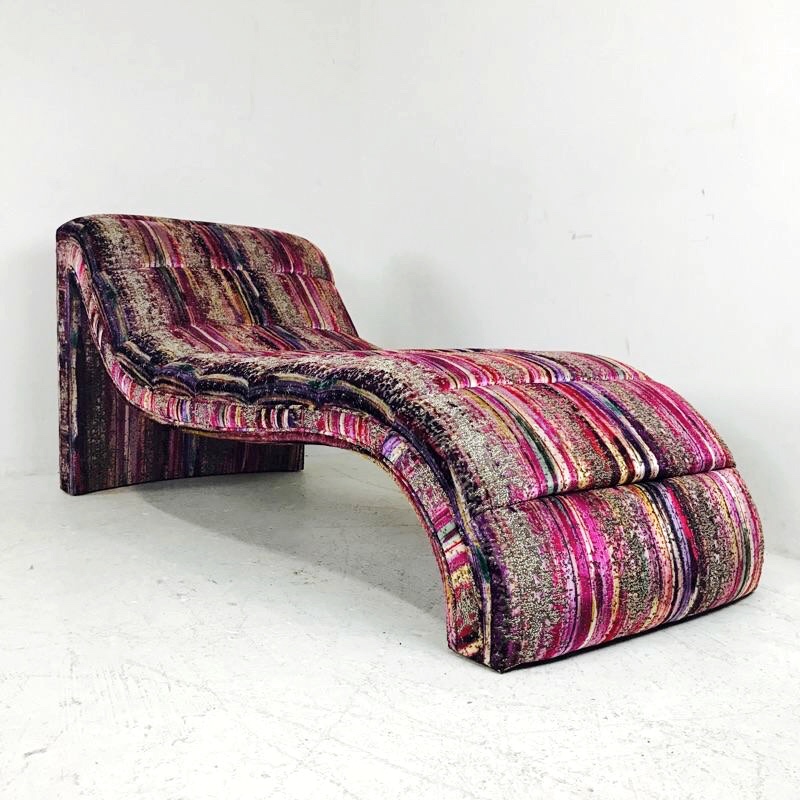 We designed this chaise lounge with an absolutely captivating S. Harris fabric. Made by Again & Again, we couldn't be happier with the result of this piece. S. Harris never disappoints when it comes to unique fabrics– we selected beauties for this lounger and the window treatments.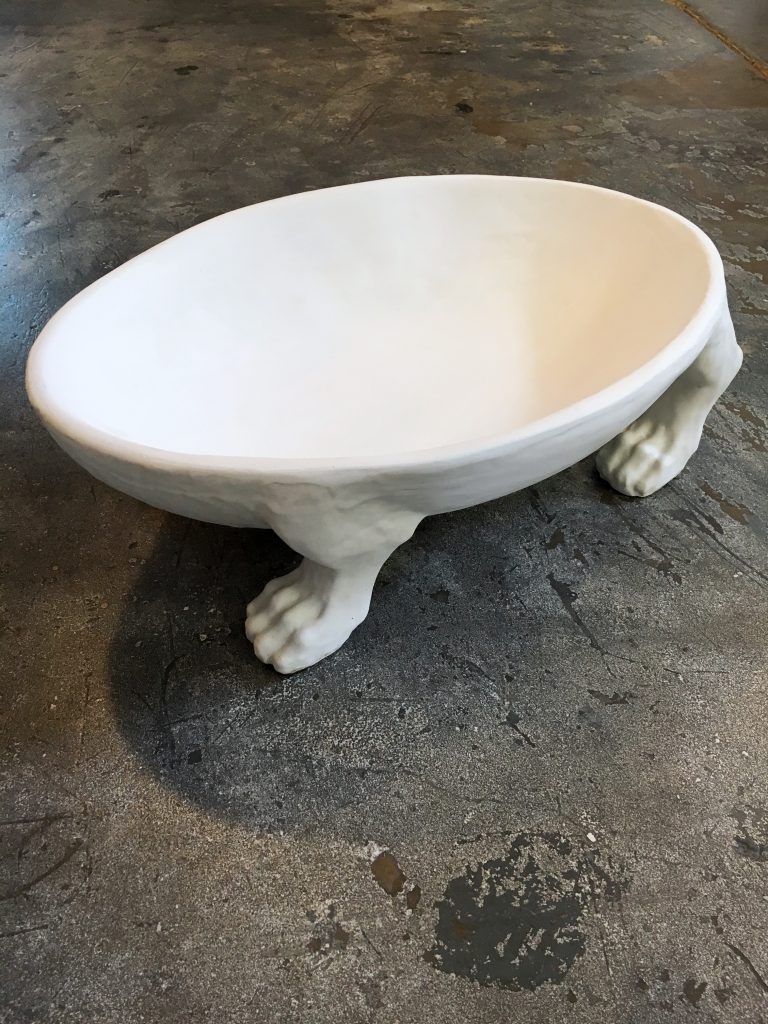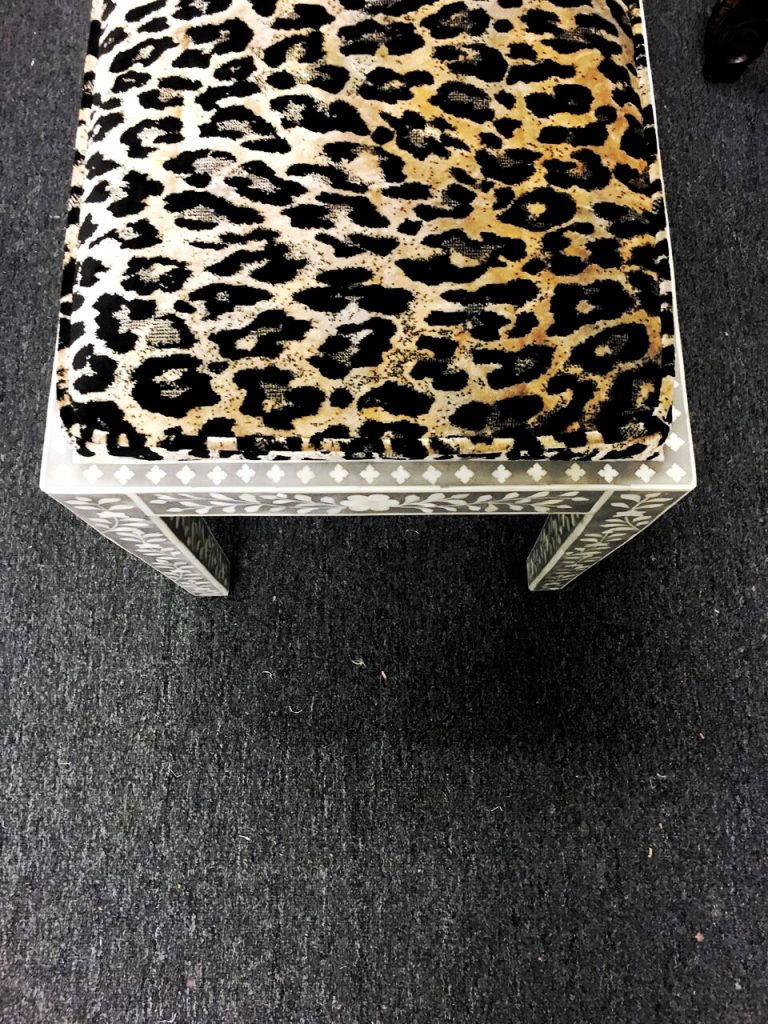 No space would be complete without the "Pulp Final 15". We selected unique and interesting objects to complement the rest of the daring design. We are anxiously awaiting the arrival of the remaining furnishings…
The Showhouse is a can't-miss if you are in the Dallas area. Tickets can be purchased here and proceeds benefit the Alzheimer's Association. The Showhouse is open to the public with special events from September 23 to October 22. We can hardly wait!
See you there!
For professional interior design services, contact Pulp Design Studios℠.
Credits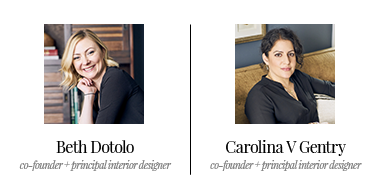 GET INSPIRED
SUBSCRIBE TO OUR NEWSLETTER TO
GET AN INSIDER LOOK IN YOUR INBOX