8/26/20
Family Time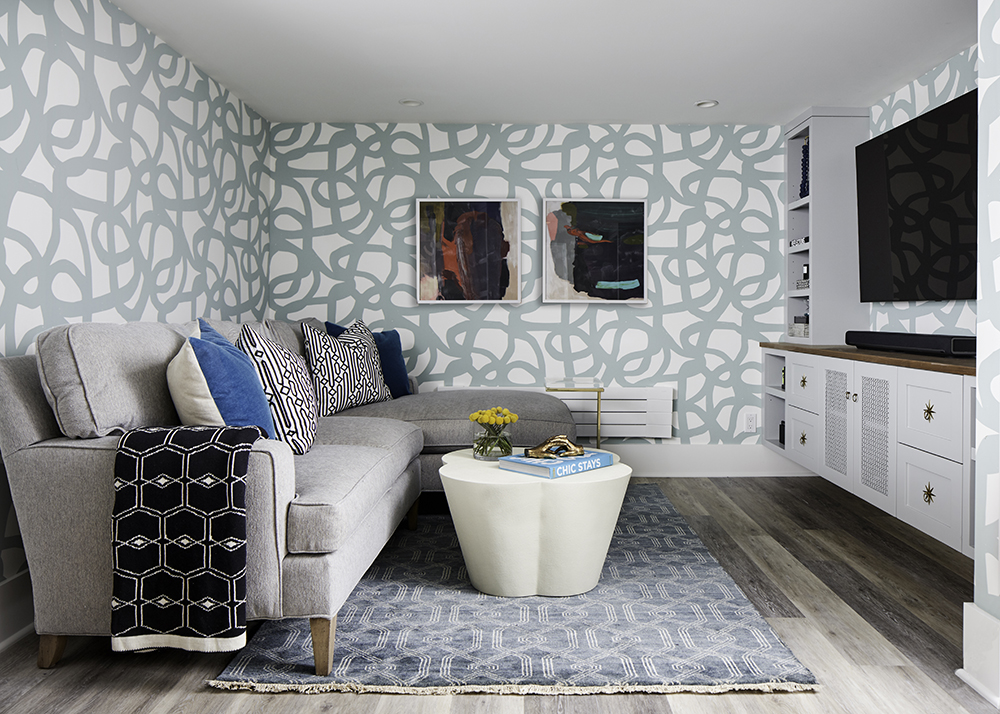 Formal living rooms are rarely seen anymore in today's homes as people get smarter about how they want to use the spaces they have. One of the most requested rooms for Pulp is the "family room," which can mean a TV room, game room, great room, and more! Most importantly, these rooms need to entertain the family living in them. Here are some of our best family room designs, with ideas for you to try in your own homes.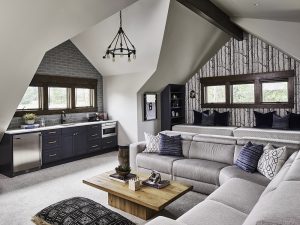 Make It THE Hang-Out Space
Our families are going to be spending much more time inside our homes as the weather gets cooler. So be sure your family space has things that will make your crew want to hang out. That includes nearby snack stations, like beverage refrigerators, food storage, and maybe even a microwave. And of course they need lots of comfy seating!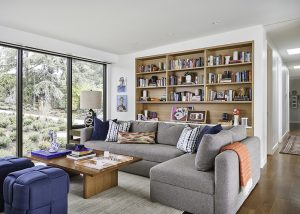 Make Room
A sectional is great for a family room because you can squeeze a lot of kids onto it. We also like to have extra seats in the room, like those ottomans. You can either pull them out to sit on, or use them to prop your feet!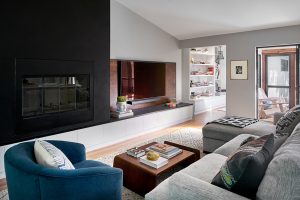 Let's Talk Tech
If there was ever a time to upgrade your TV, game system, and WiFi…this is it! We probably still won't be going to movie theaters or other entertainment venues this winter, so do yourself a favor and be sure you have what you need to keep everyone entertained. And if you're planning to still work from home while the kids do their online schoolwork, get the fastest internet bandwidth you can afford. You can thank us later!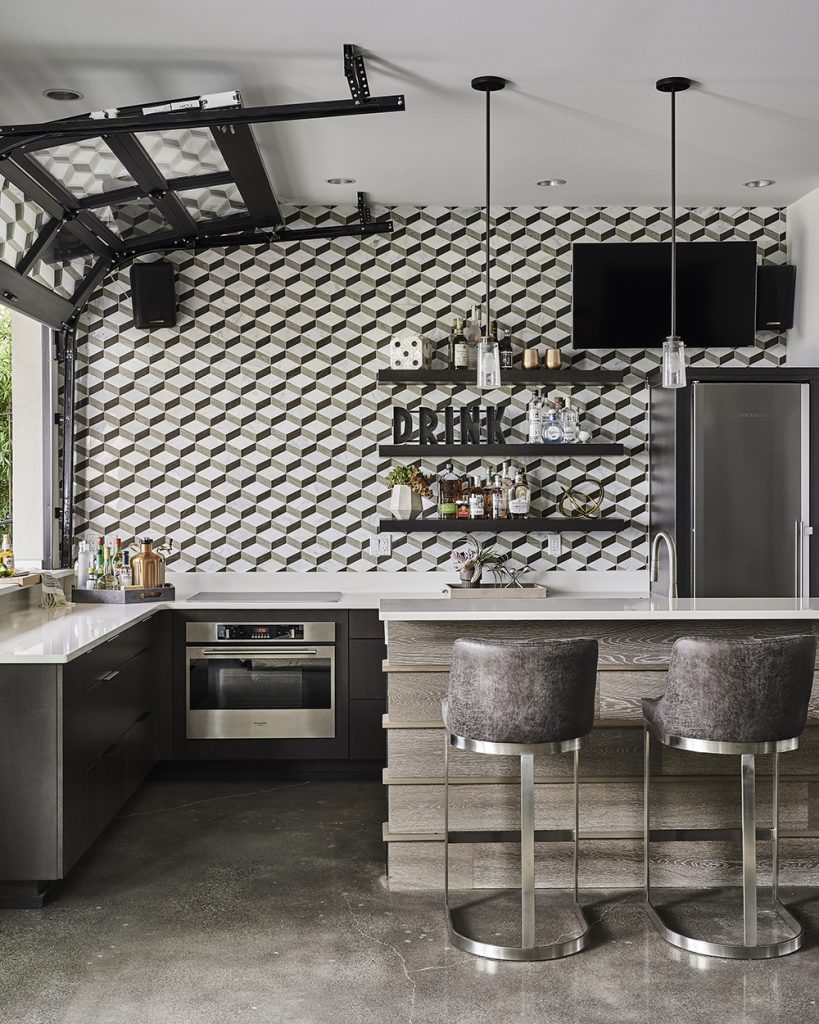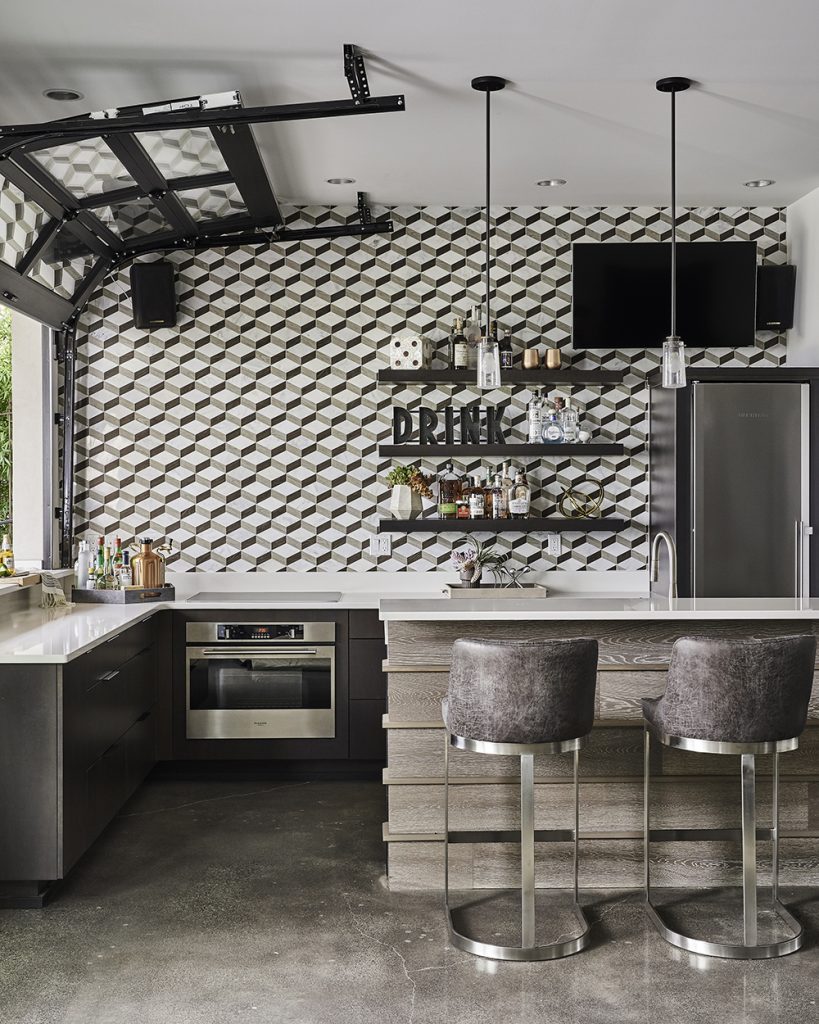 Think About the Grownups
The grownups need their own spaces, too! Adding a home bar to the family room is a great way to make you feel like you're out on the town at your favorite cocktail club. We also added a TV to this room, so the person preparing the drinks and apps doesn't miss out on the latest binge-a-thon.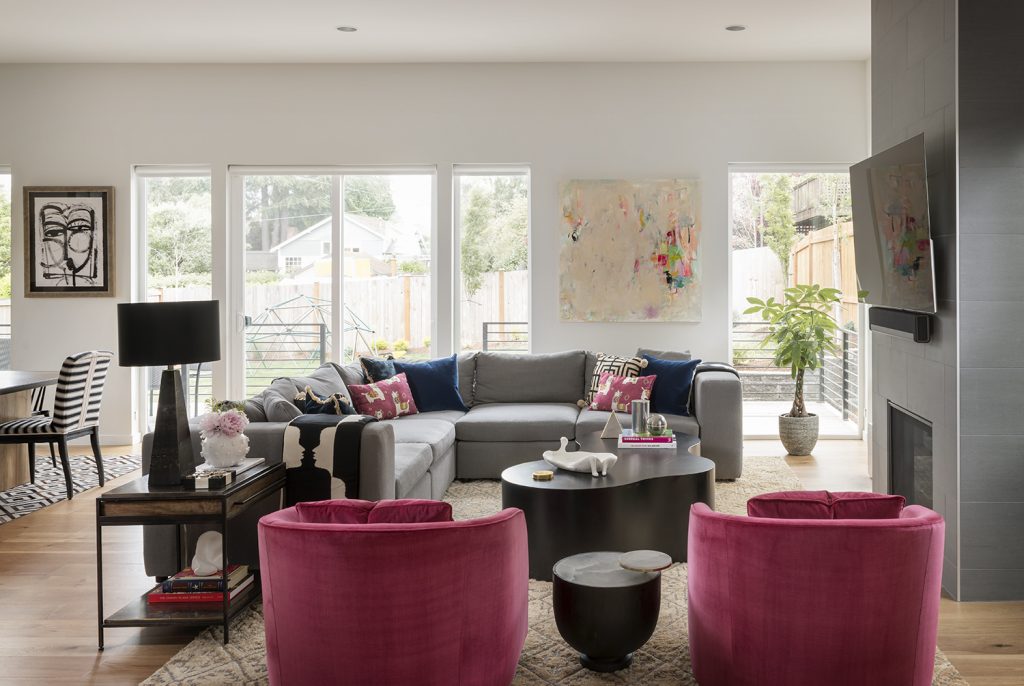 Make a Move
We like to use swivel chairs in family rooms. They're perfect for watching TV and then moving around to talk to the other people in the room. Kids also love them, just because they twirl around. Kidding – not kidding. Speaking of kids and furniture…we also recommend performance fabrics in family rooms. Then you don't have to worry about spills, dirty shoes, or pets.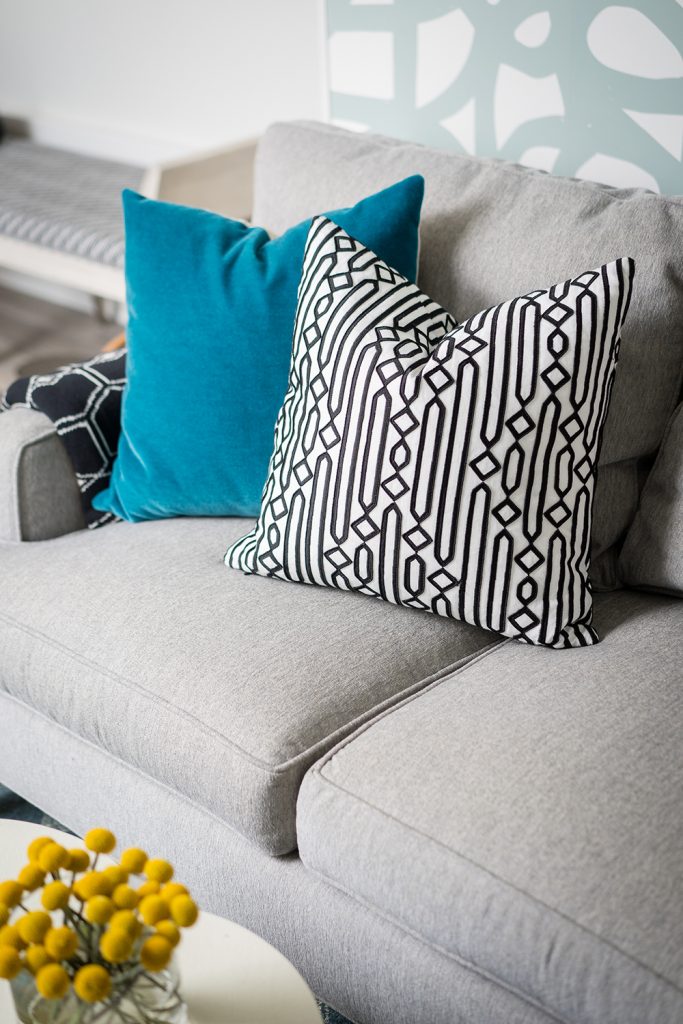 Keep It Cozy
Have plenty of pillows and throws nearby – they're perfect for creating a cozy mood. You can find our exclusive Pulp throw (seen at the edge of this sofa) and the fabric on these pillows on our Pulp shop. Just click here.
Remember that your rooms need to function for you and your family. That means they can BE anything that you want. There's no rule that says a formal living room has to stay a formal living room. Let your imagination run wild! Or call us and we'll help you design the room of your dreams!
Credits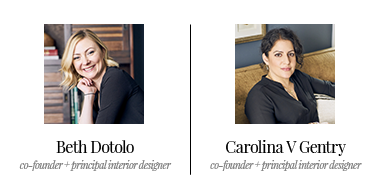 GET INSPIRED
SUBSCRIBE TO OUR NEWSLETTER TO
GET AN INSIDER LOOK IN YOUR INBOX