4/12/18
First Look at an Eclectic Great Room in San Antonio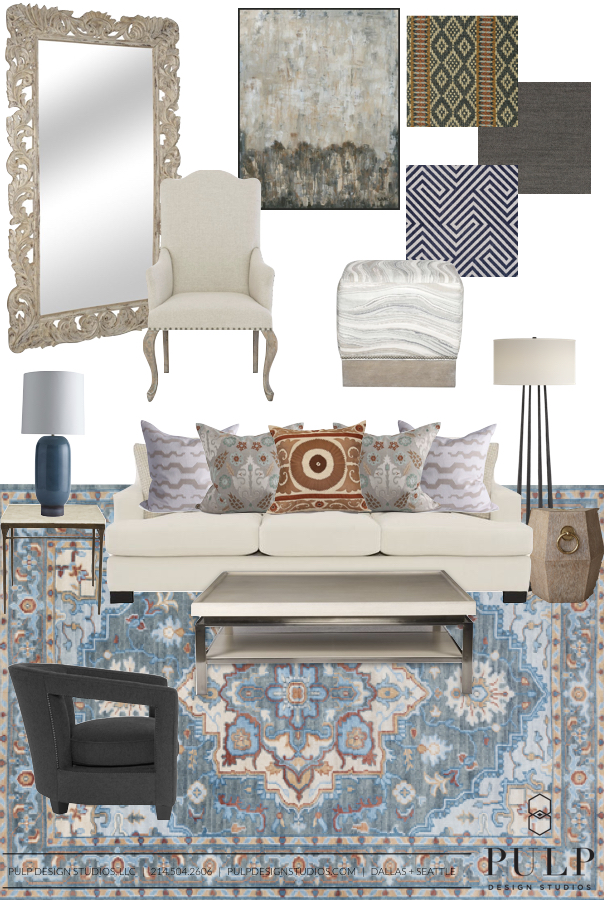 While the majority of our projects are located in Dallas and Seattle, we work on projects all over the country, ranging from guest bathroom transformations in Portland to Lakehouse retreats in McQueeney, TX. In this edition of designing from afar, we're taking you on a tour of a project we just installed in San Antonio through each step of our three-step design process.
Step One: Consultation and Intake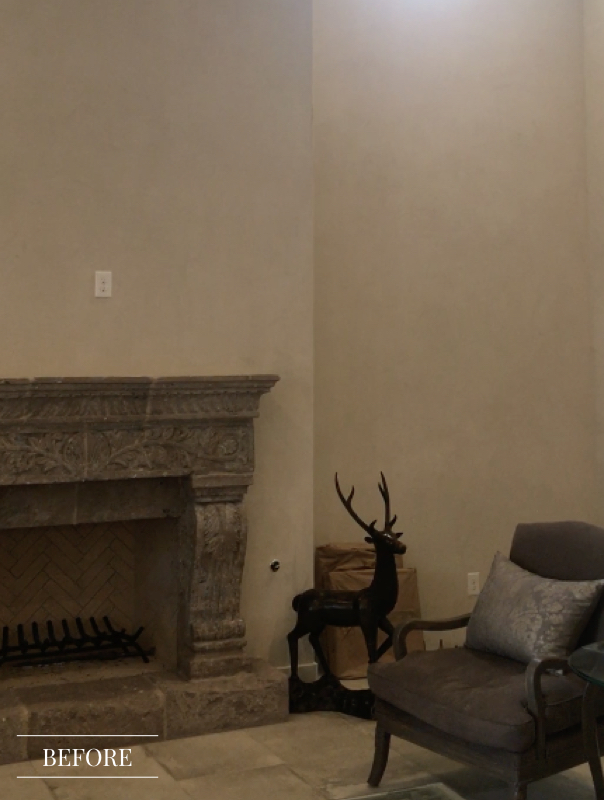 Q: WHO IS THE CLIENT AND WHAT IS THEIR SCOPE OF WORK?
Our client lives in San Antonio, but is originally from Laredo and came to us through referral — we love our referral clients! She had seen the work we did for her friends and family and after deciding she wanted  a change in her family's great room, she contacted Pulp to come work our magic. Like many of our clients, she knew she wanted something fresh, but didn't know how to create the right look on her own.
We selected furnishings and accessories for the entire great room, including the living area, parts of the dining room and outdoor space.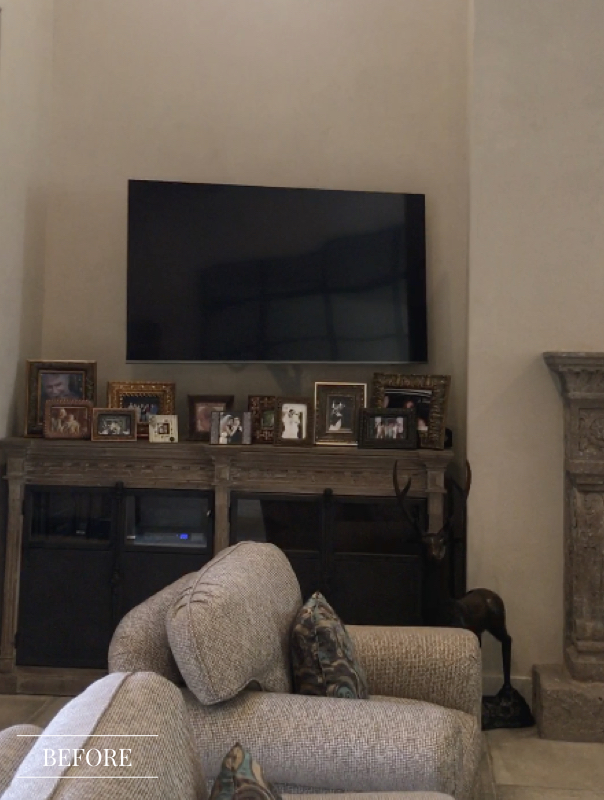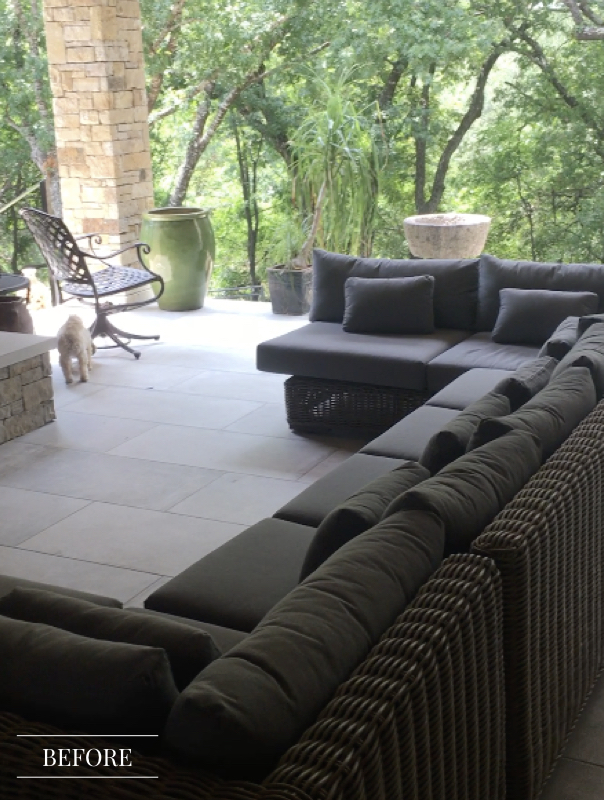 Q: WHY DID THE CLIENT DECIDE TO HIRE AN INTERIOR DESIGNER RATHER THAN TAKING THE PROJECT ON THEMSELVES?
This client has seen Pulp's work in the flesh before and knew the value of hiring a designer through word of mouth referrals. Beyond having seen and loved our work, this client knew hiring a designer was the best way to get the look she wanted, but better.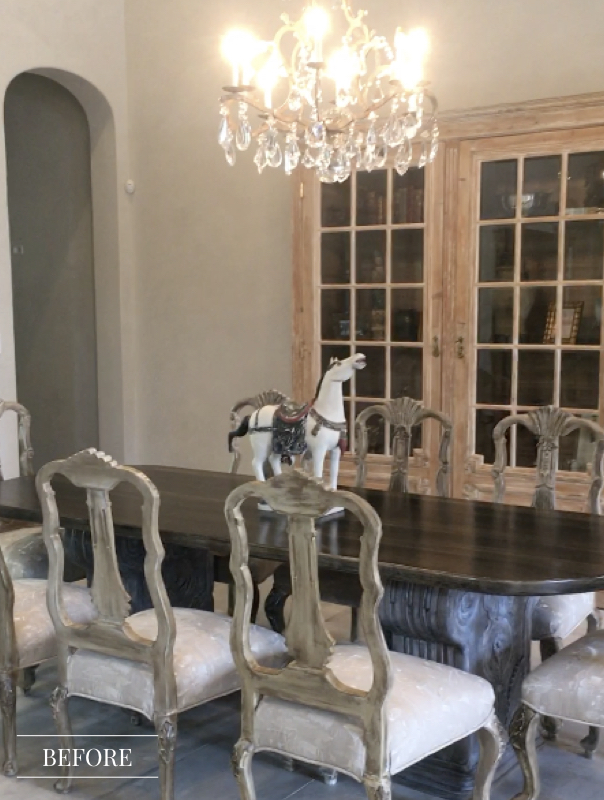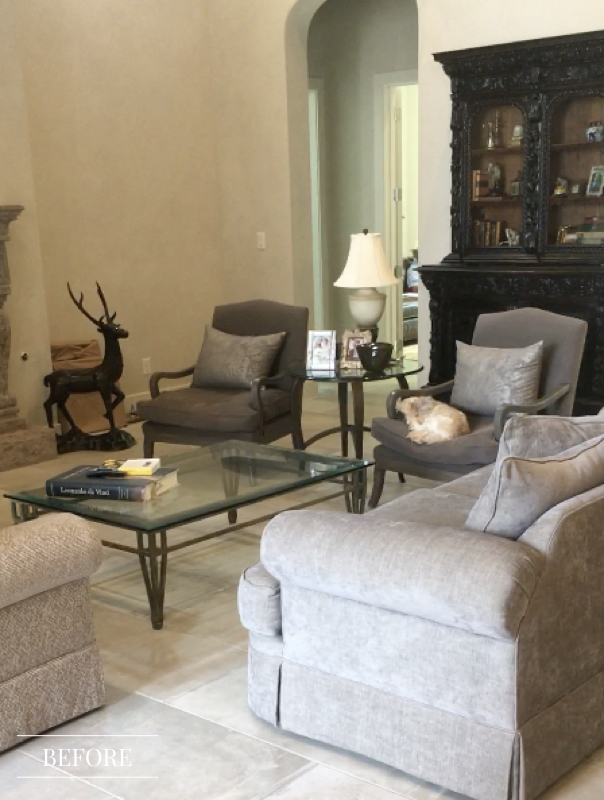 Step Two: The Design Phase
To us, good design means personal, intentional and functional.  We have an in-depth intake process where we really get to know who our clients are, their vision for their home and how they "do life" in each room. After we've learned all that we can about our clients, we begin collaborating on the design between our offices in Dallas and Seattle.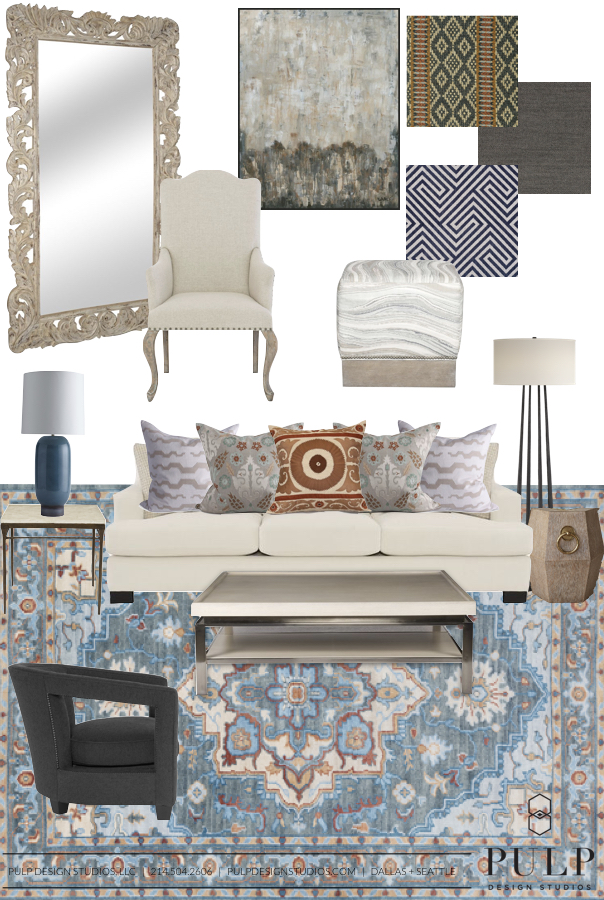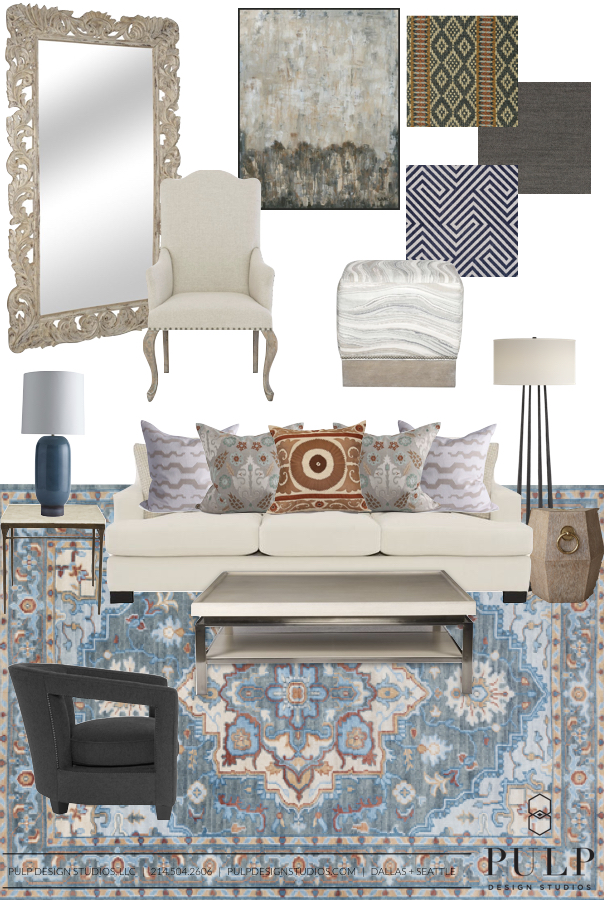 Q: WHAT IS THE INSPIRATION BEHIND THE NEW DESIGN?
The existing space was very traditional and characteristic of "South Texas" style. We kept a touch of the Southwestern roots and mixed in transitional elements that made the space feel eclectic and well-traveled. Sky-scraping ceilings and touches of rustic among contemporary architecture made this space the perfect place to create a home for our clients' many collected accessories.
Q: WHAT WAS A UNIQUE DESIGN CHALLENGE AND HOW IS PULP SOLVING THE PROBLEM?
We designed this entire project without actually seeing the house. Our client sent us a walk through video at the beginning and we worked around what we were able to see to create to-scale plans that were presented over video calls. In true Pulp fashion, making it to San Antonio for the install was an adventure in itself. Cue canceled flights, early morning dashes through airports and the Pulp team making to the install not just on time, but early.
Step Three: Install + Execution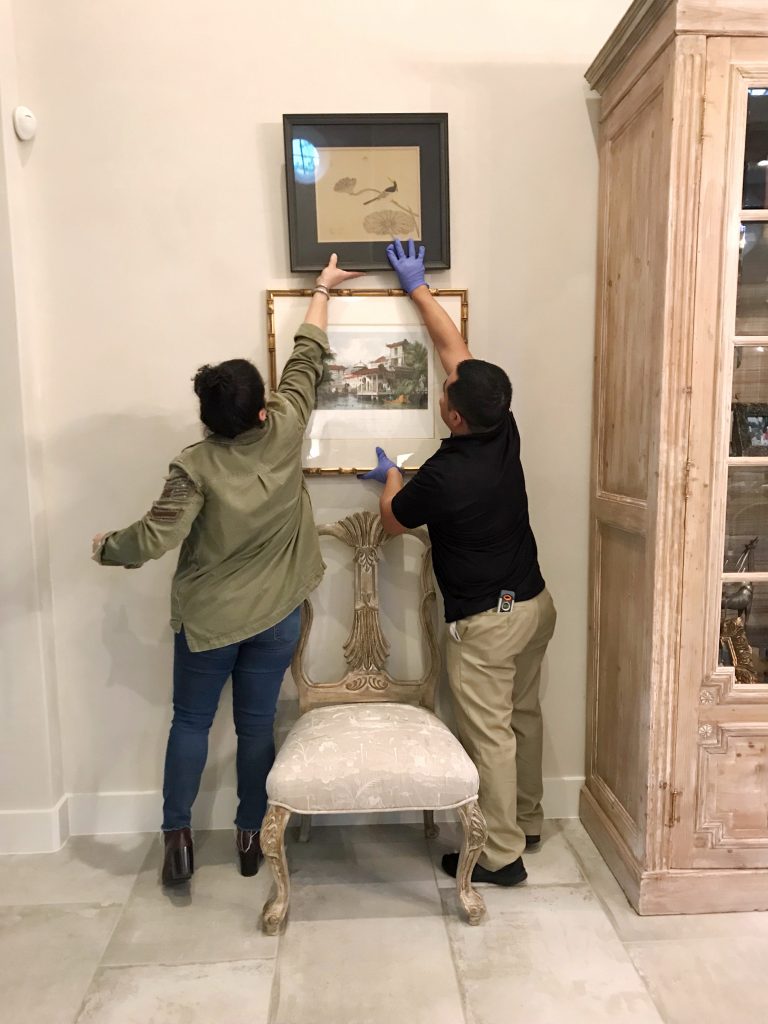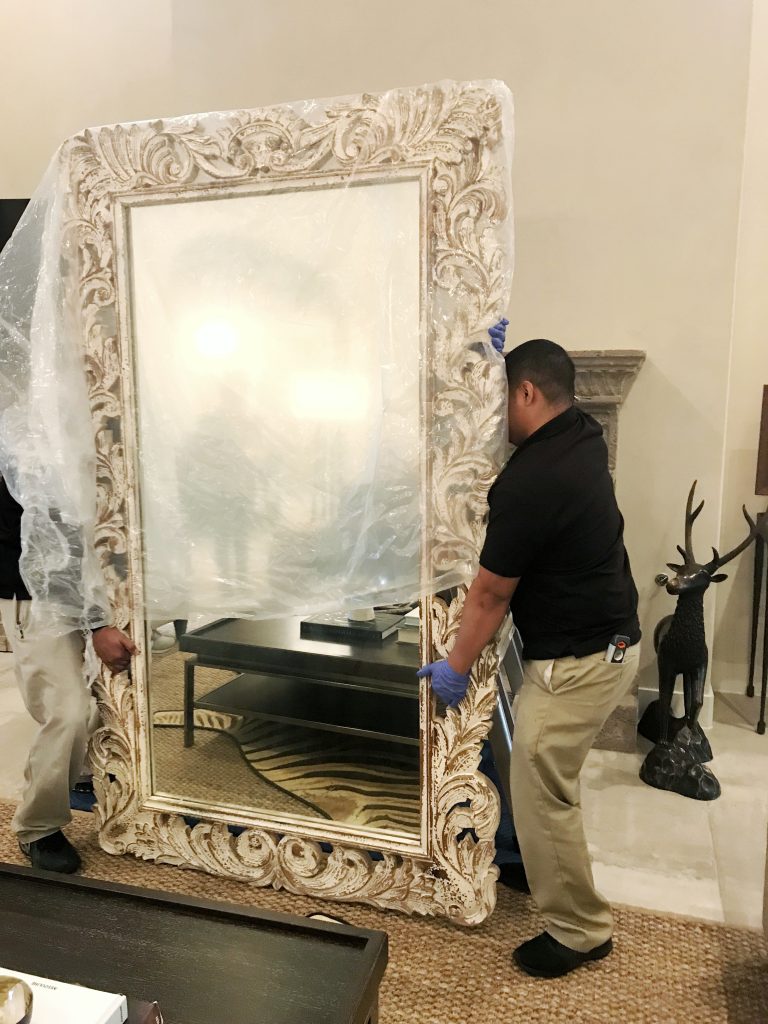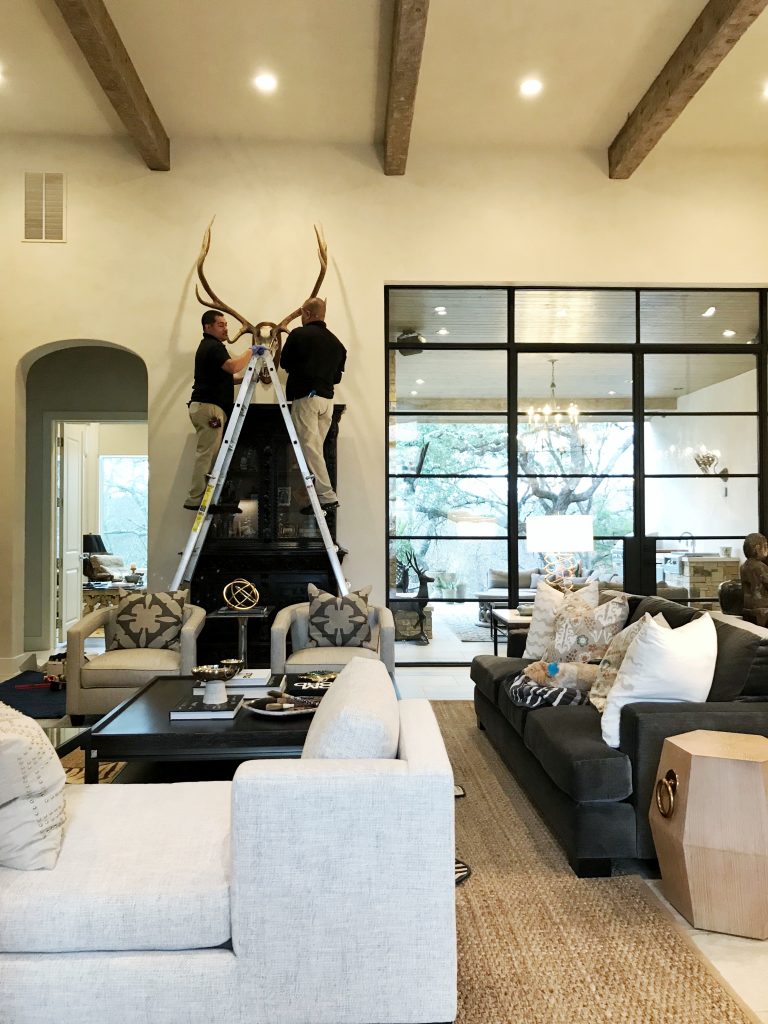 Q: WHAT IS THE CLIENT MOST EXCITED FOR?
These clients let us take full control of the project and were blown away by the design we delivered. They absolutely loved all of the accessories we brought and were so happy to have an updated, comfortable space that looked amazing. It was so rewarding to hear how impressed our clients were after seeing how everything came together during install.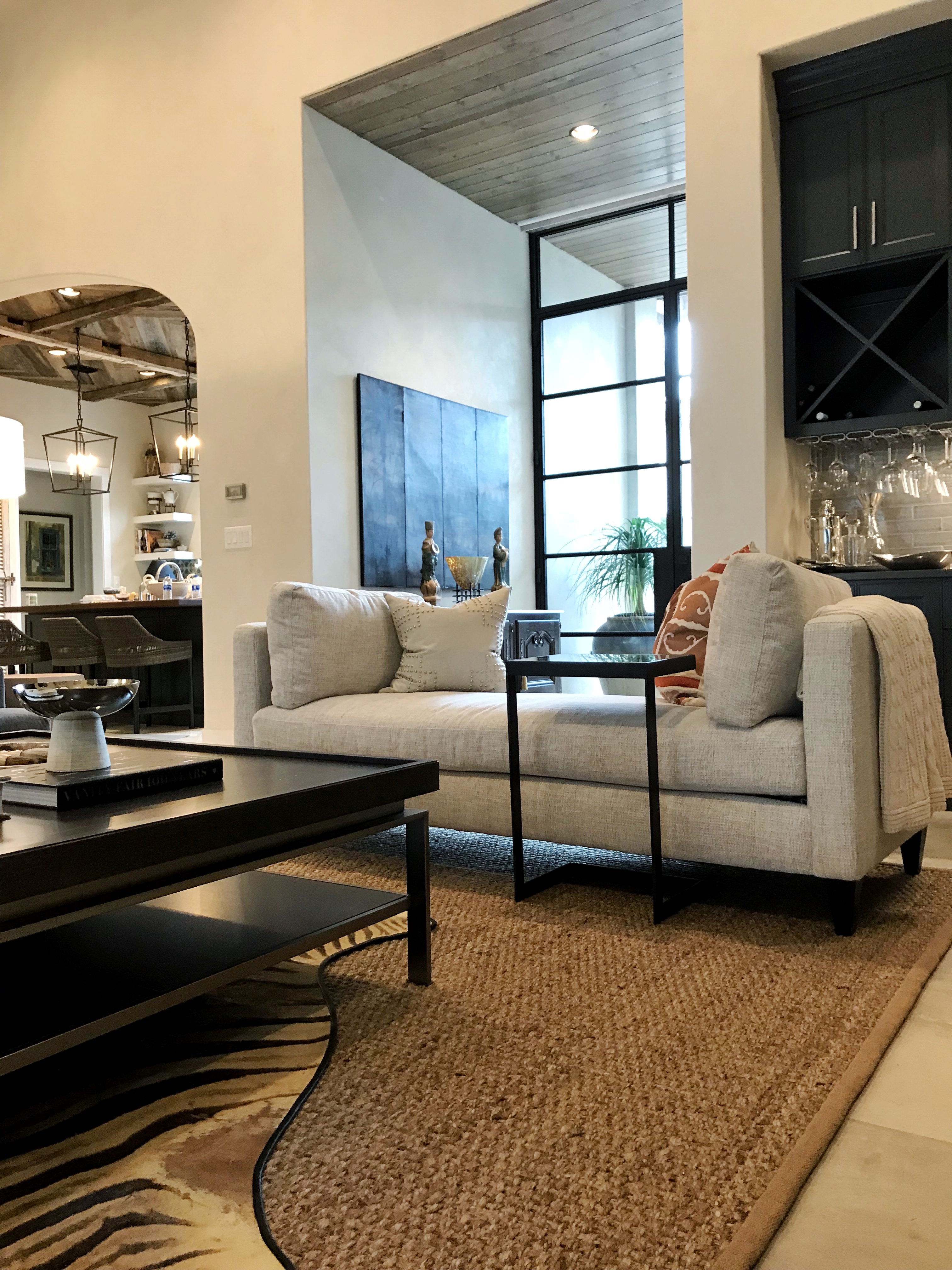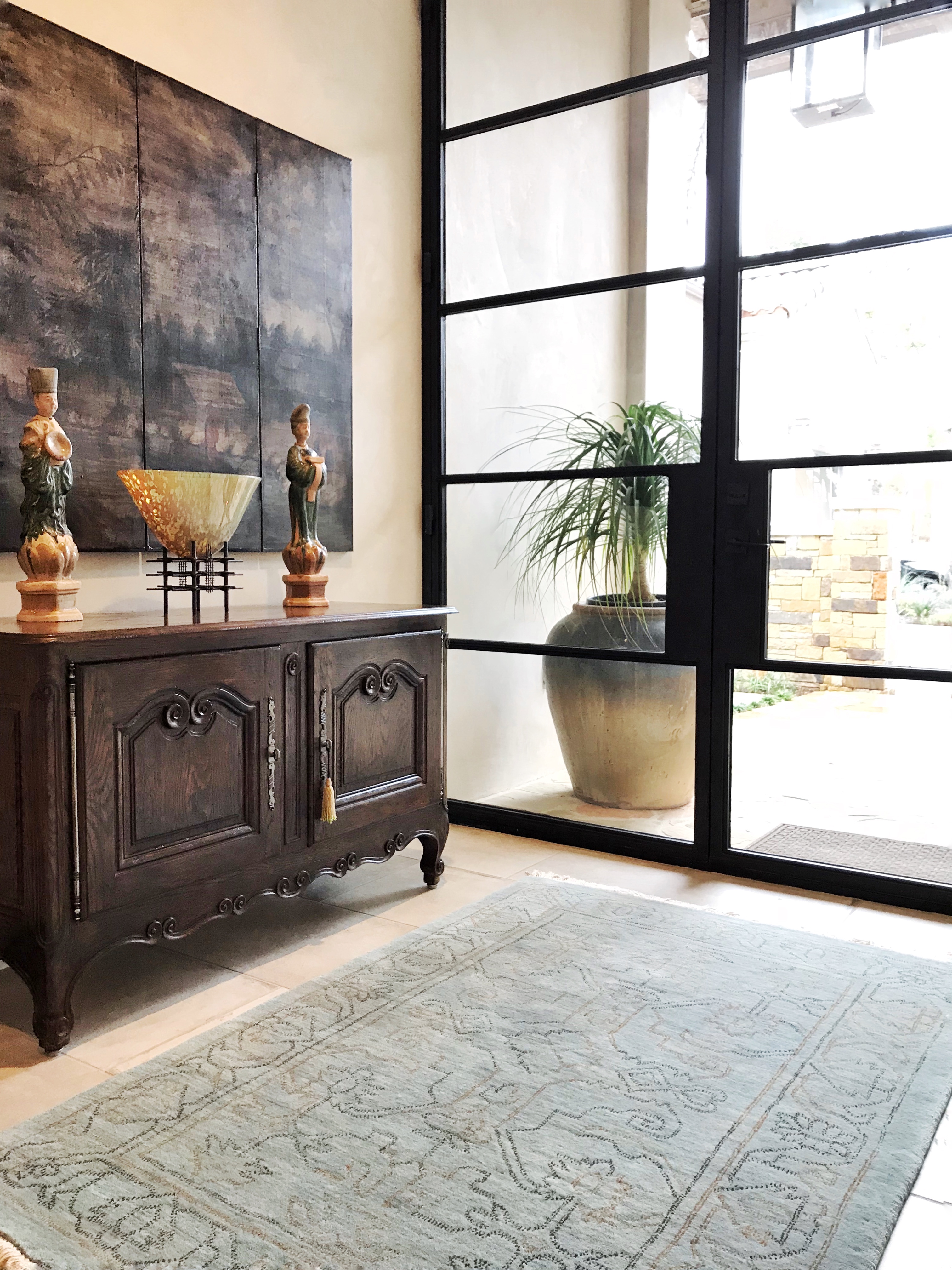 Stay tuned for the final reveal of this space and be sure to follow along on Instagram for design updates!
Credits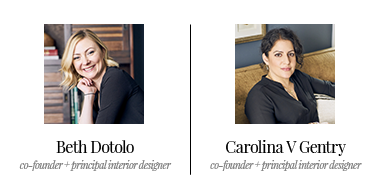 GET INSPIRED
SUBSCRIBE TO OUR NEWSLETTER TO
GET AN INSIDER LOOK IN YOUR INBOX