3/7/23
How Pulp Designs a Custom Rug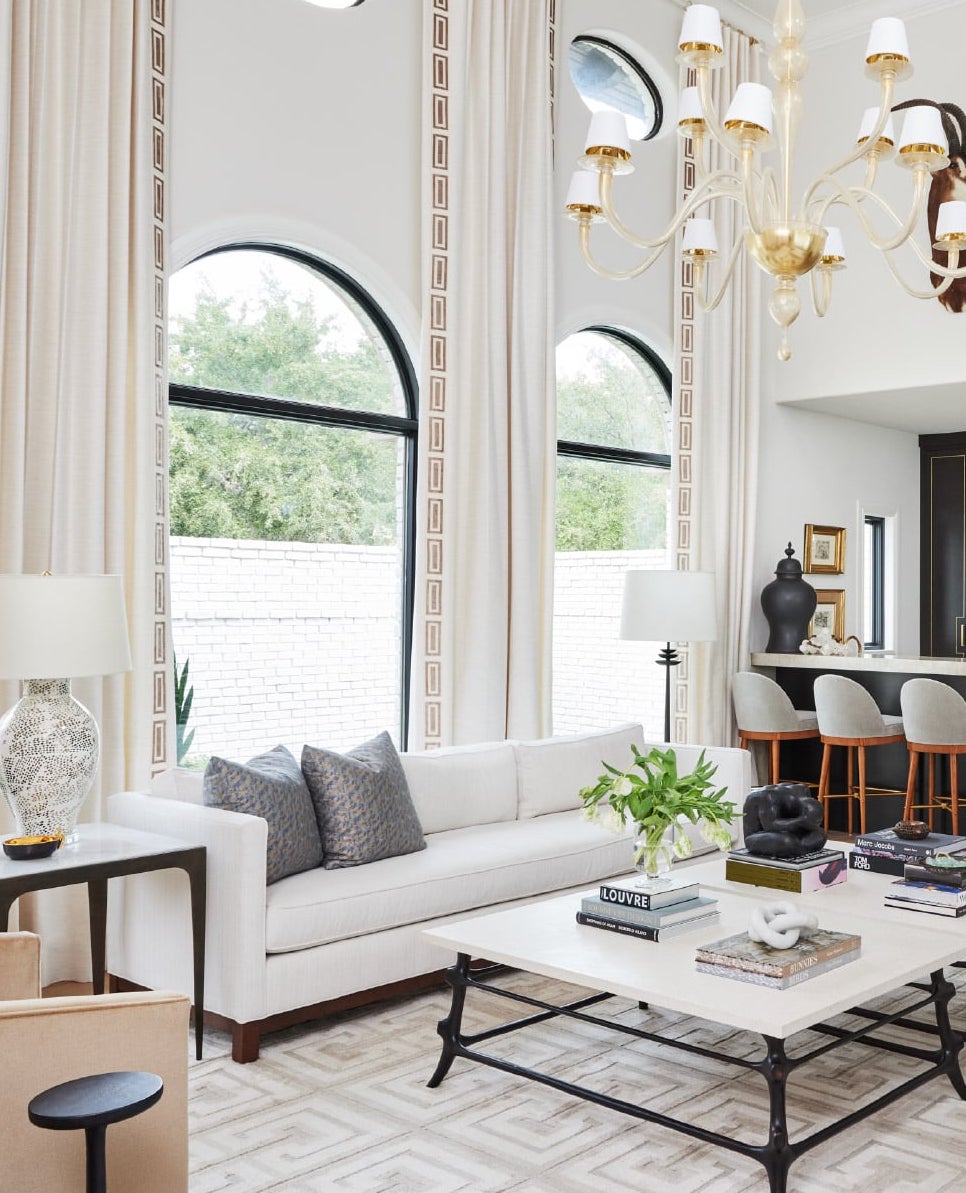 So much of what Pulp uses in the interiors we create is custom. We want to give our clients a unique look that's all their own, and we know that custom designs also let us control the quality and style. In our Modern Laredo Mediterranean project, Pulp co-founder Carolina Gentry meticulously mapped out one-of-a-kind looks with Stark for the living room and the staircase. Let's take a look at the steps for creating a custom rug design!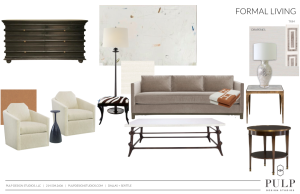 Define the Design
Looking at the overall design for the room helps us start to define the color and pattern that we want for the rug. We were definitely going for a lighter and brighter look in this Laredo living room, but with some unexpected pattern and materials. That gave us the jumping-off point for the custom design.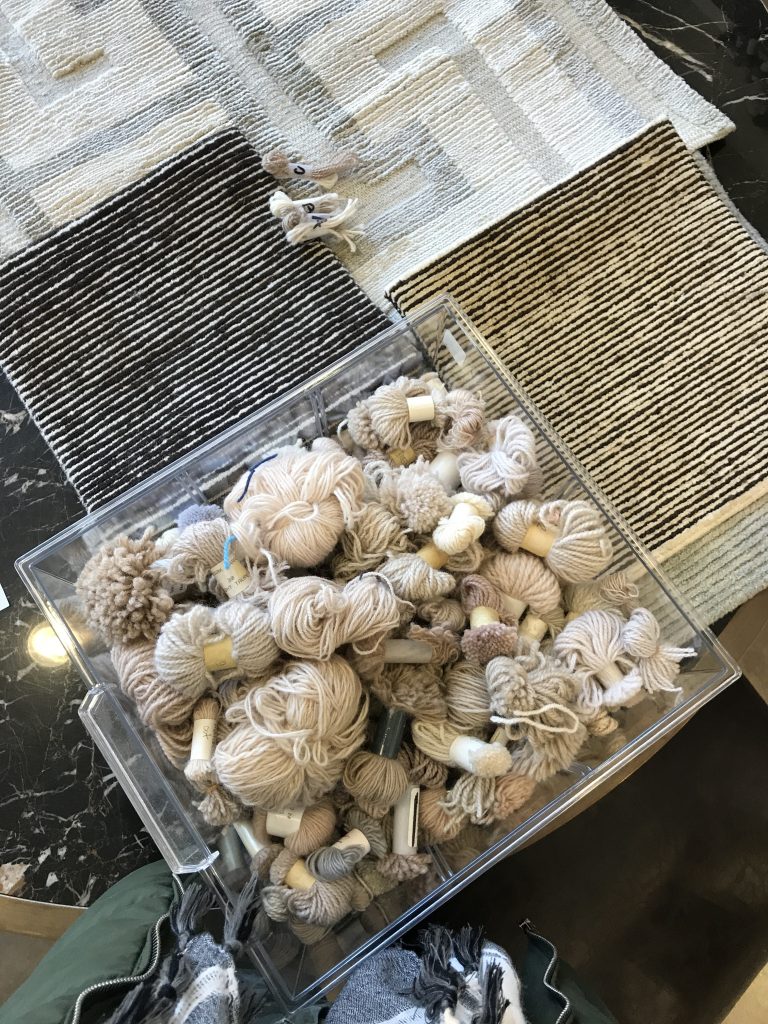 Choose Your Weave
Great rug companies like Stark offer a lot of options – it can be hard to choose! The key is to understand how many knots per inch you want. The higher the knot count, the denser the weave will be on the rug. And you may also want to consider the pile or height of the rug's weave, especially if you want it to be part of the overall pattern.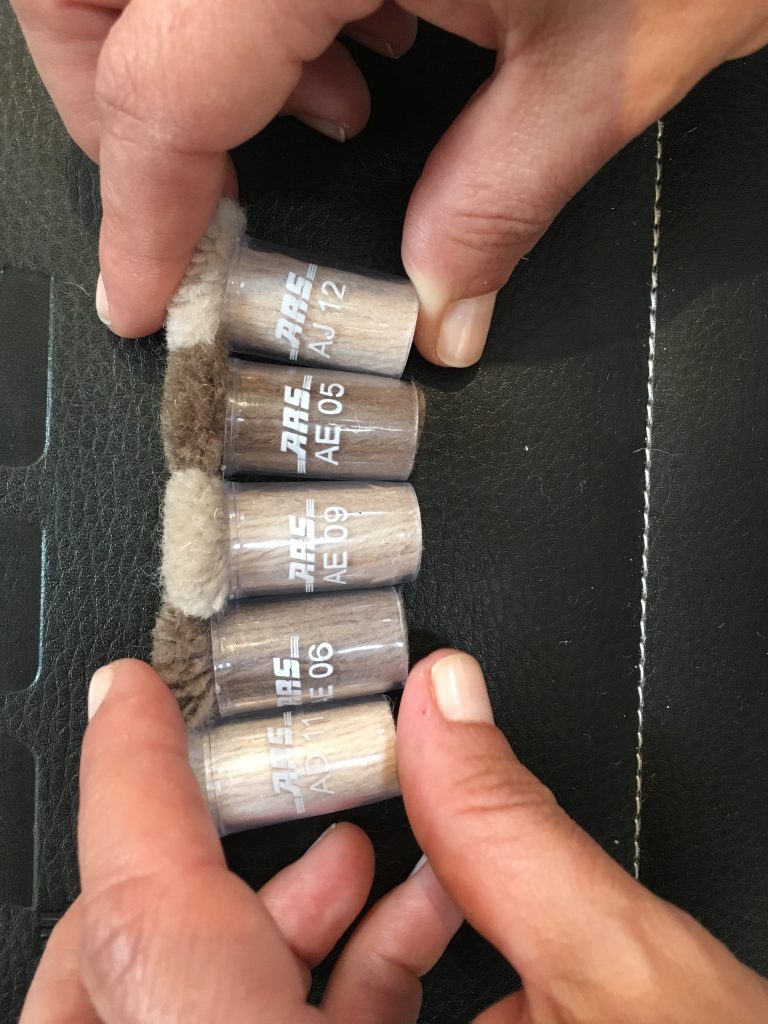 Define the Colors + Materials
This is our favorite part! We love to go through the bins and bins of yarns and materials to make our selections. It isn't just about the pretty colors, though. You want to really consider the traffic that each rug or runner will receive. For the living room rug, we wanted a super-luxe look, so we selected a combination of silk, metal, and wool. Yes, metal! And for the nearby staircase, we wanted a runner that would coordinate with the living rug, but could hold up to the heavy traffic that stairs often get. You can see that selection below!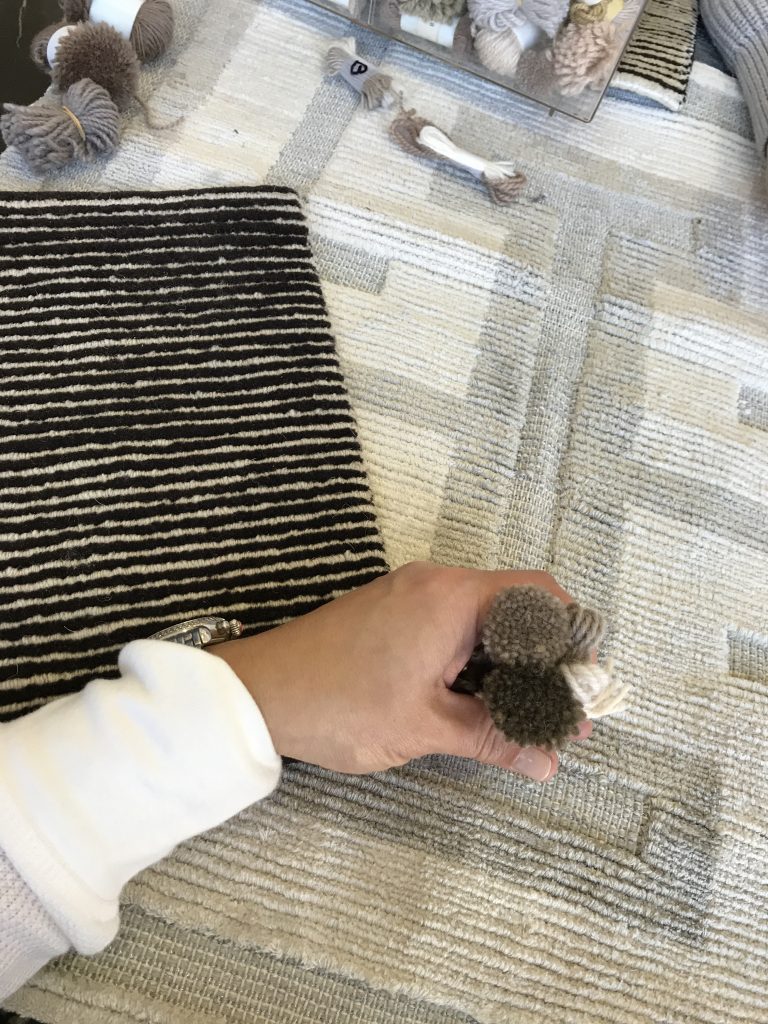 Strike Off
The last part of the process is to order a strike off. That's just a fancy term for a sample of the rug. A strike off lets you see if the pattern is exactly what you wanted, and if the rug or runner is going to coordinate with the room. You can see the strike off for our rug design below.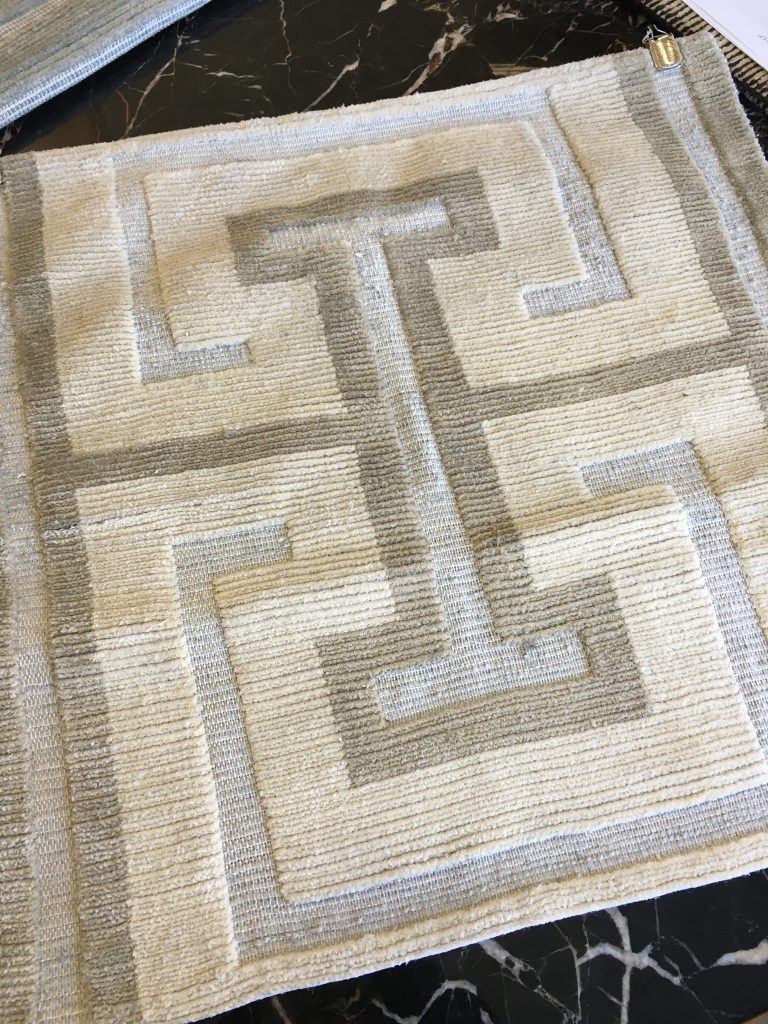 The Installation
After all our hard design work, it's time for installation! You can see the stunning results in the living room and on the staircase below.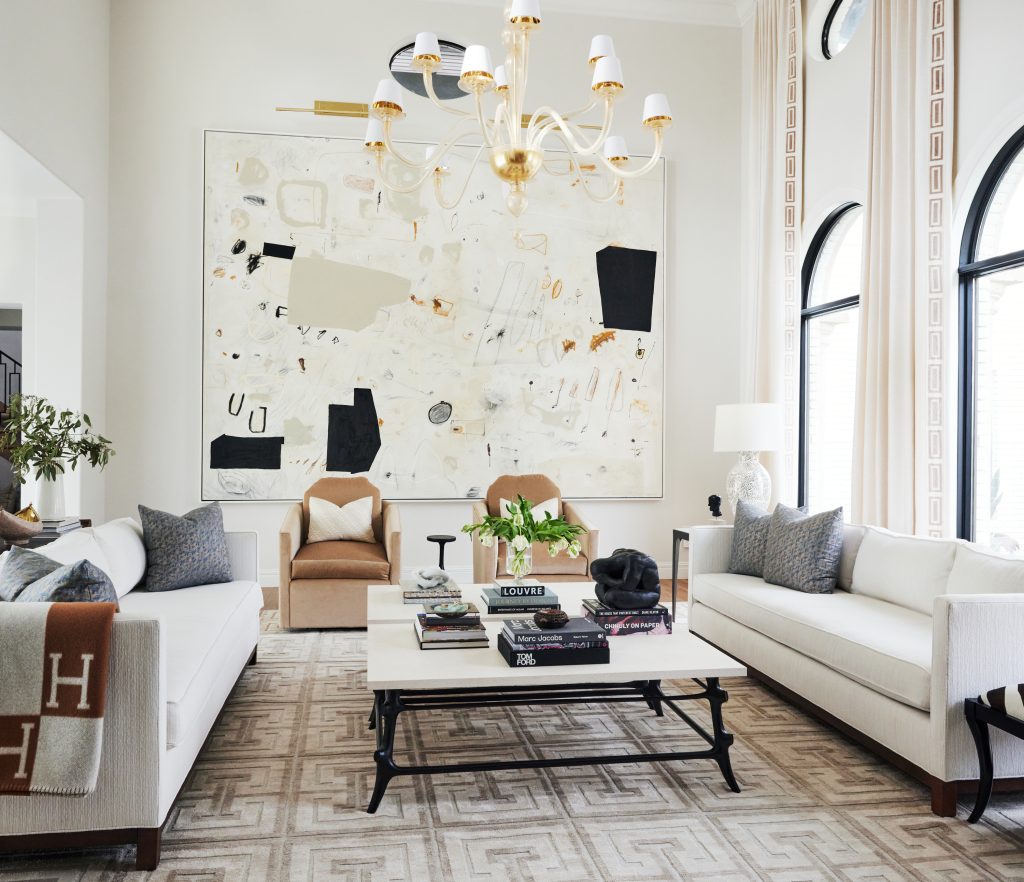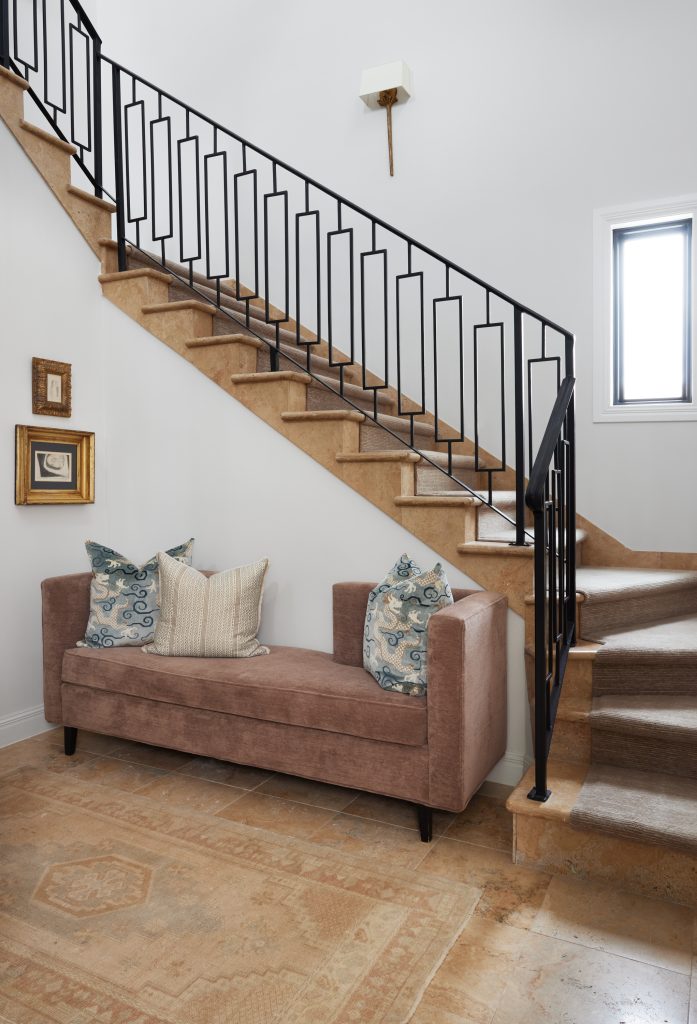 If you want a custom look for your home, give the Pulp team a call!
Credits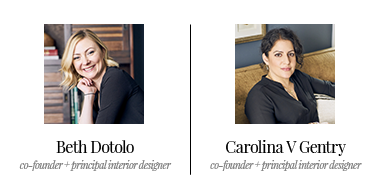 GET INSPIRED
SUBSCRIBE TO OUR NEWSLETTER TO
GET AN INSIDER LOOK IN YOUR INBOX