3/6/19
New Trends in Kitchen & Bath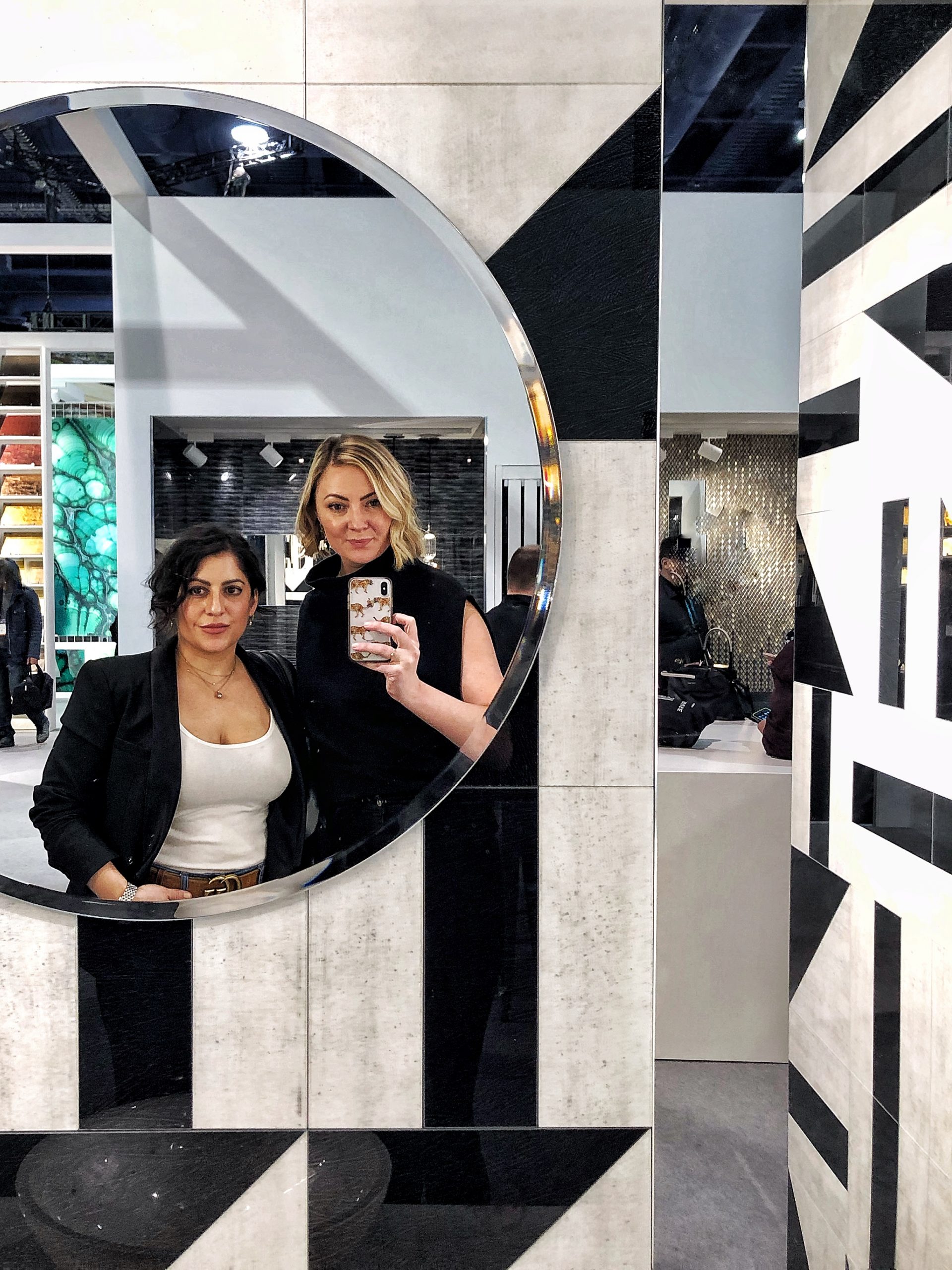 We just returned from the Kitchen & Bath show (KBIS) in Las Vegas where we saw incredible new products coming soon for the home! One thing that's for sure – those rooms are going to be bolder, more colorful, and more "wired" than ever before. Let's take a look at our favorite trends from the show: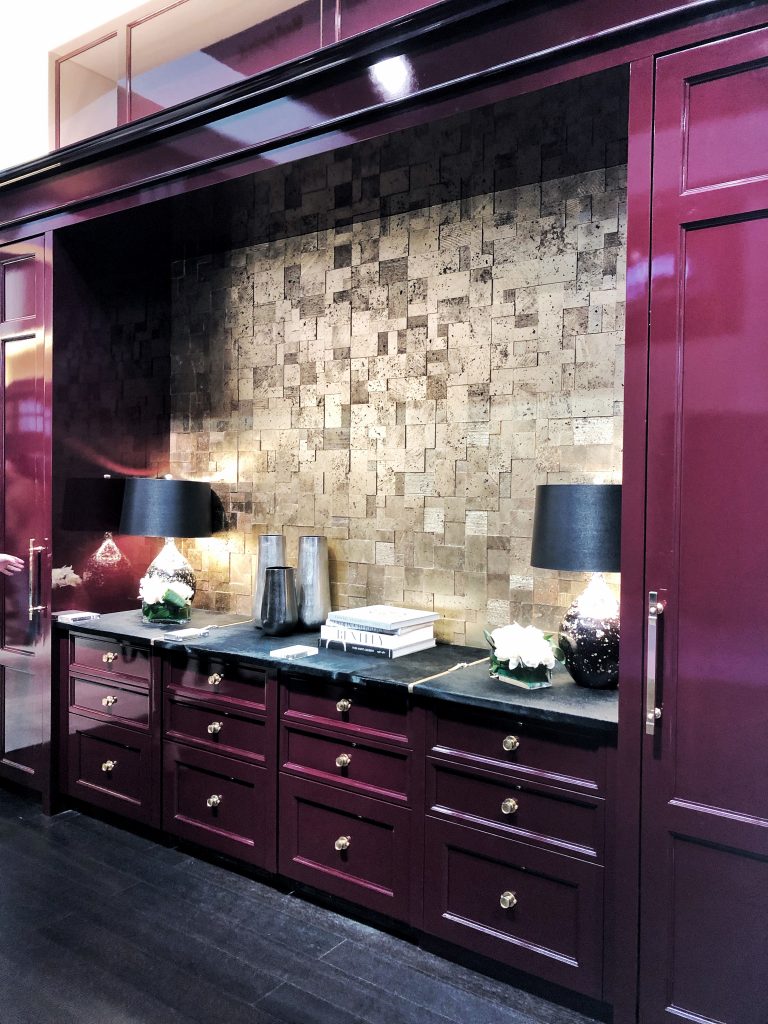 Bold Color
Forget the white kitchens and bathrooms of the past, it's all about bold color in the future! Green, purple, blue, red, yellow – if you can imagine the color, you can have it in your kitchen or bathroom. We especially loved the stunning plum color in the Monogram kitchen above.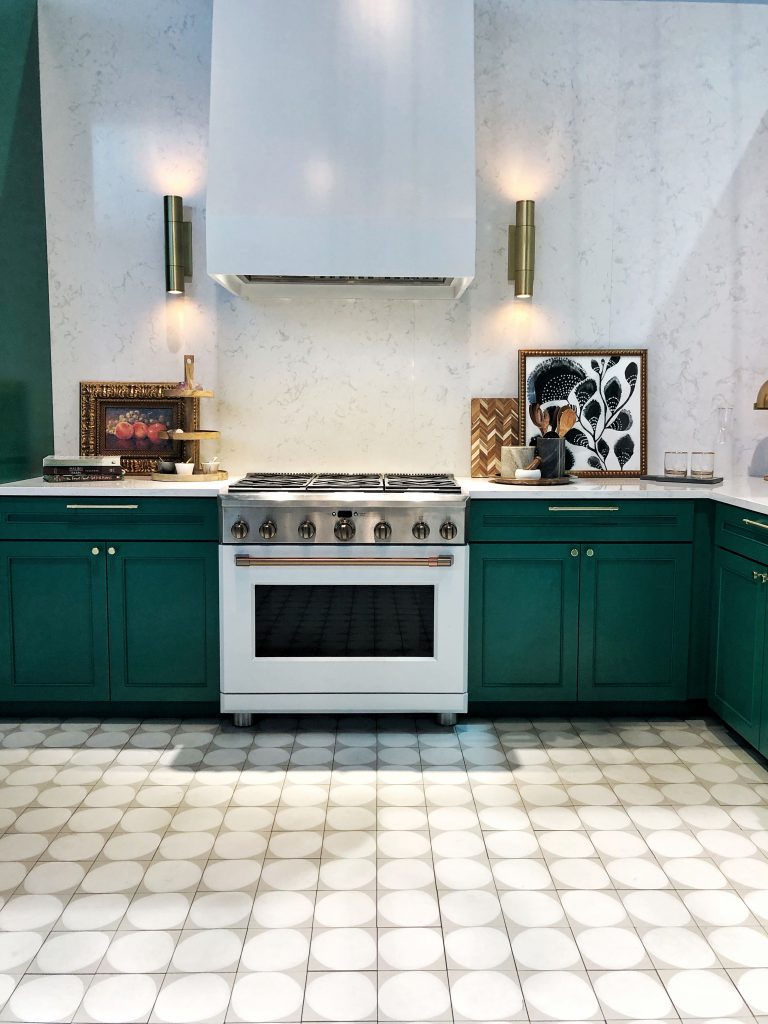 Appliance manufacturers like GE are also getting in the act, offering customizable looks in pulls, knobs, and facing materials.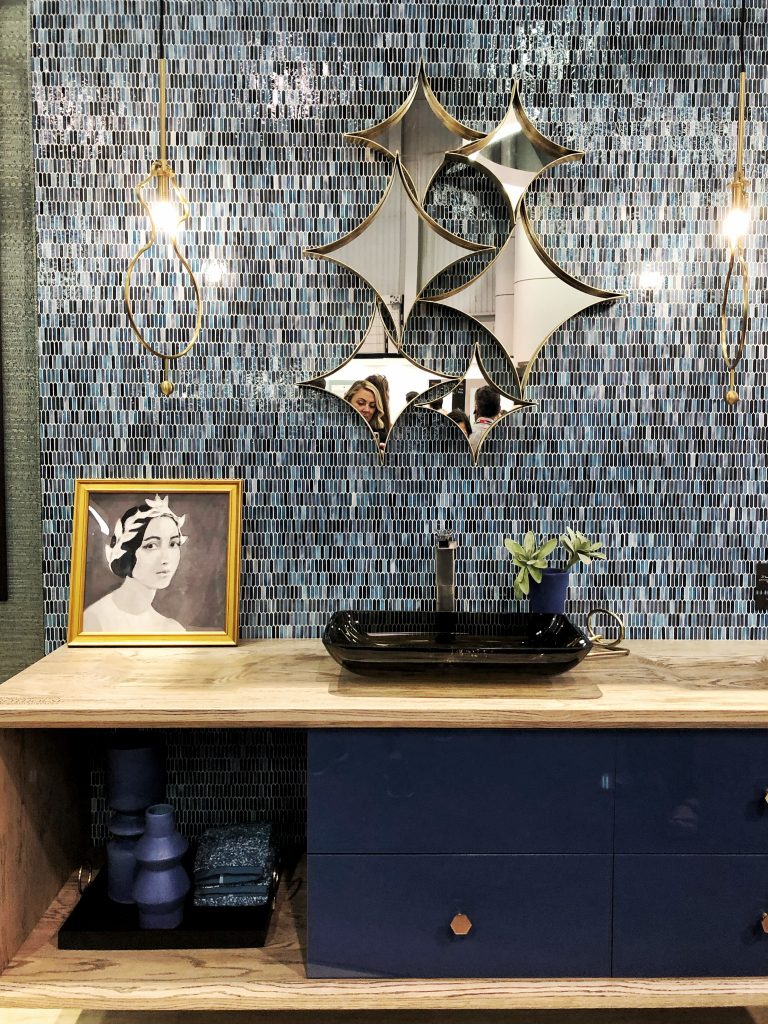 Blue was definitely the trending color for the bathroom at KBIS. It was the key look in so many showrooms.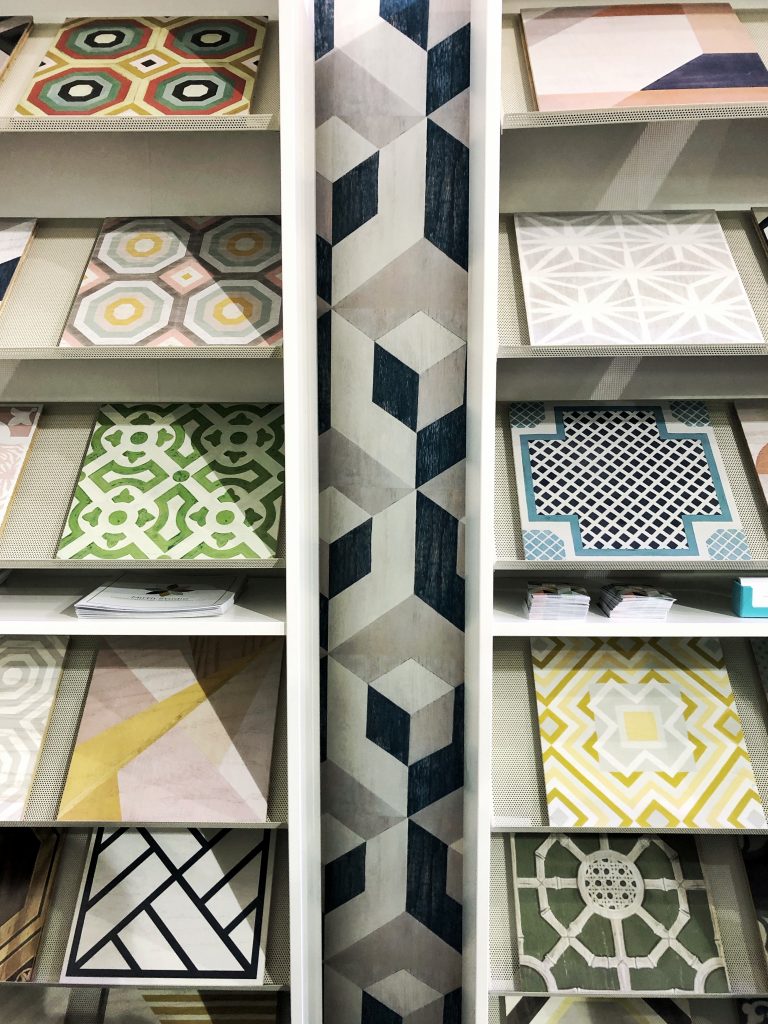 We loved the colors and patterns in these wooden tiles showcased by Mirth Studio!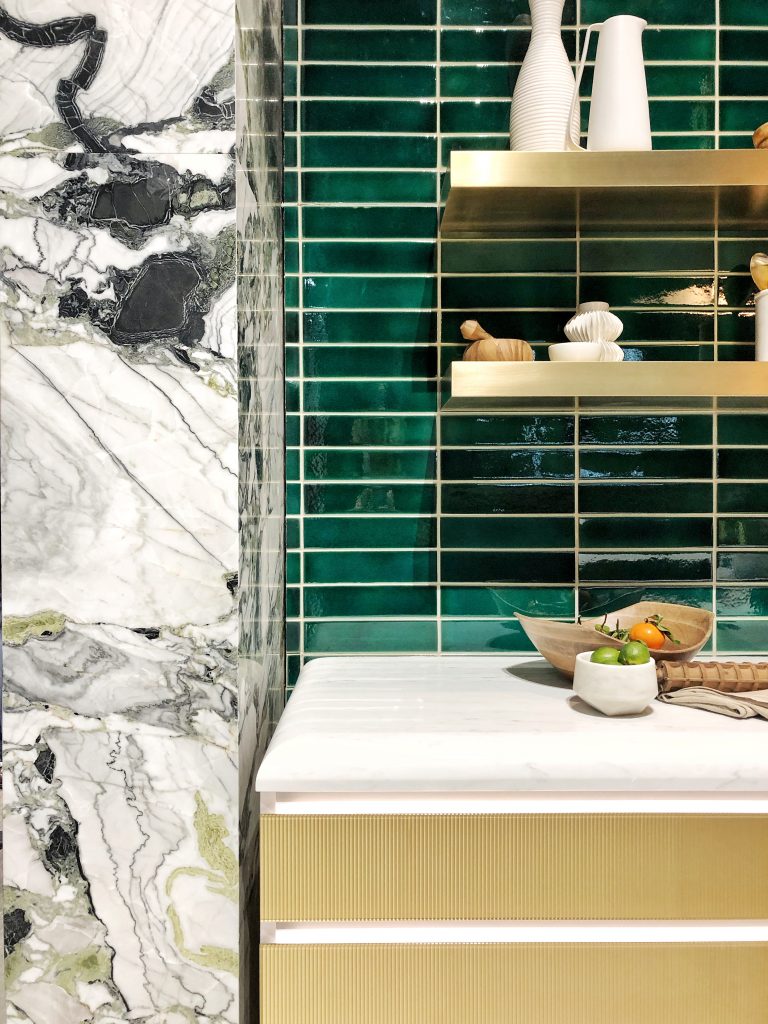 New Technology
The smart home is getting even smarter with new technology, materials, and ideas. For example, the gorgeous green tiles above from Ann Sacks were created using Kohler waste. It creates a more sustainable product by using leftover pottery and factory sand or dust.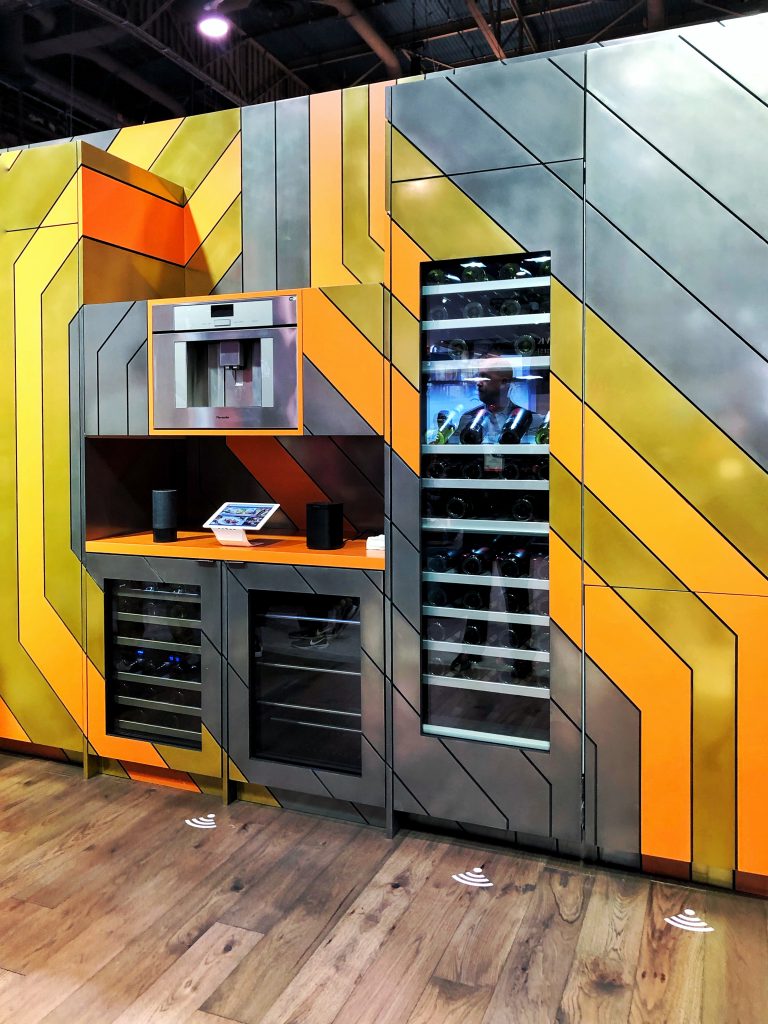 One of the most exciting (and eye-catching) new products was Thermador's connected and integrated kitchen, featuring Josh.ai. Want a cup of coffee in the morning? Just ask Josh and he'll make you the perfect brew!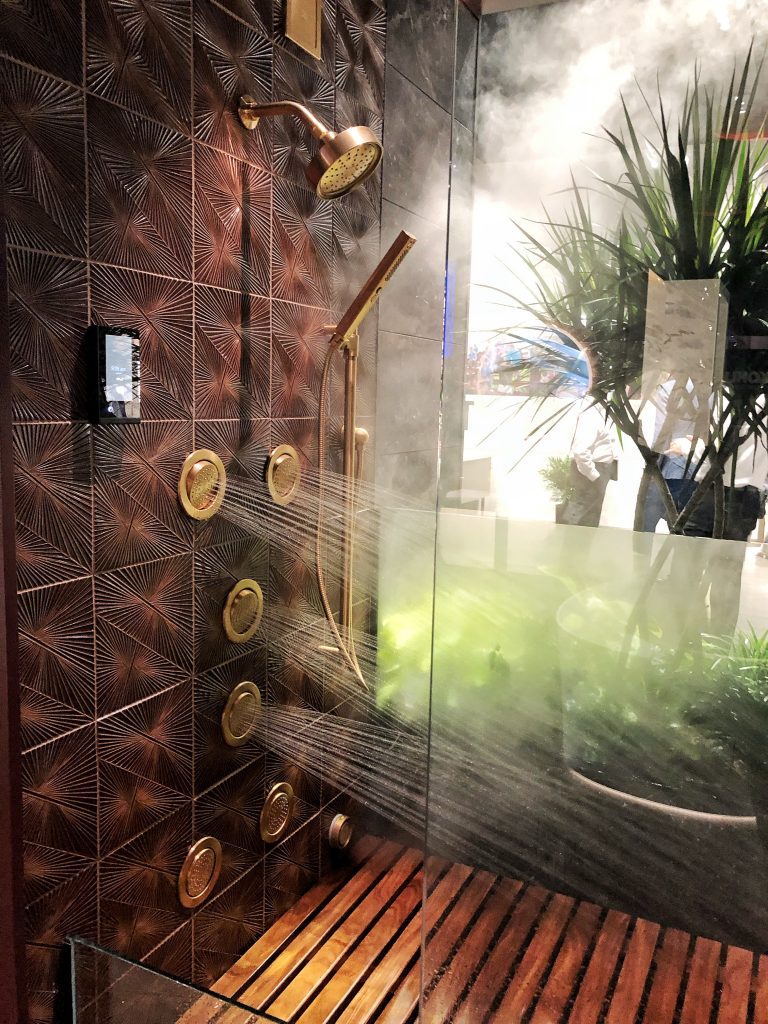 Kohler Connect is connected to Alexa and allows you to control your shower just by asking her to set the temperature and control the jets.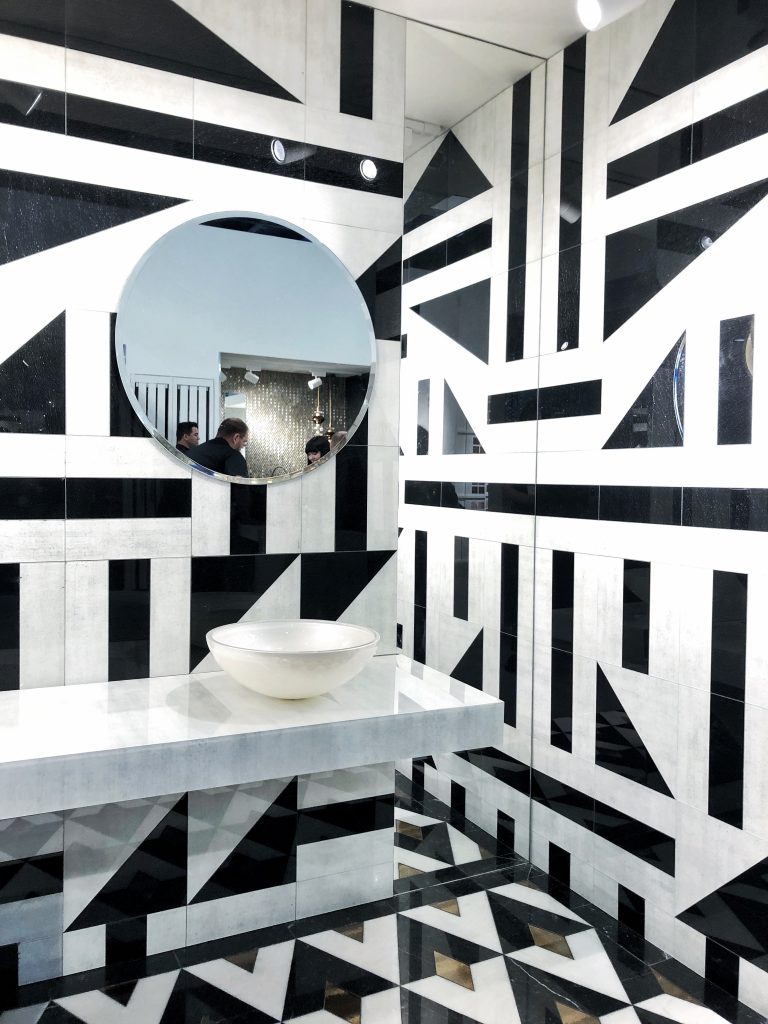 Statement Stones
Tiles went bold and fearless at KBIS with geometrics, strong natural patterns, and dramatic black and white. The Sicis bathroom above stopped us in our tracks!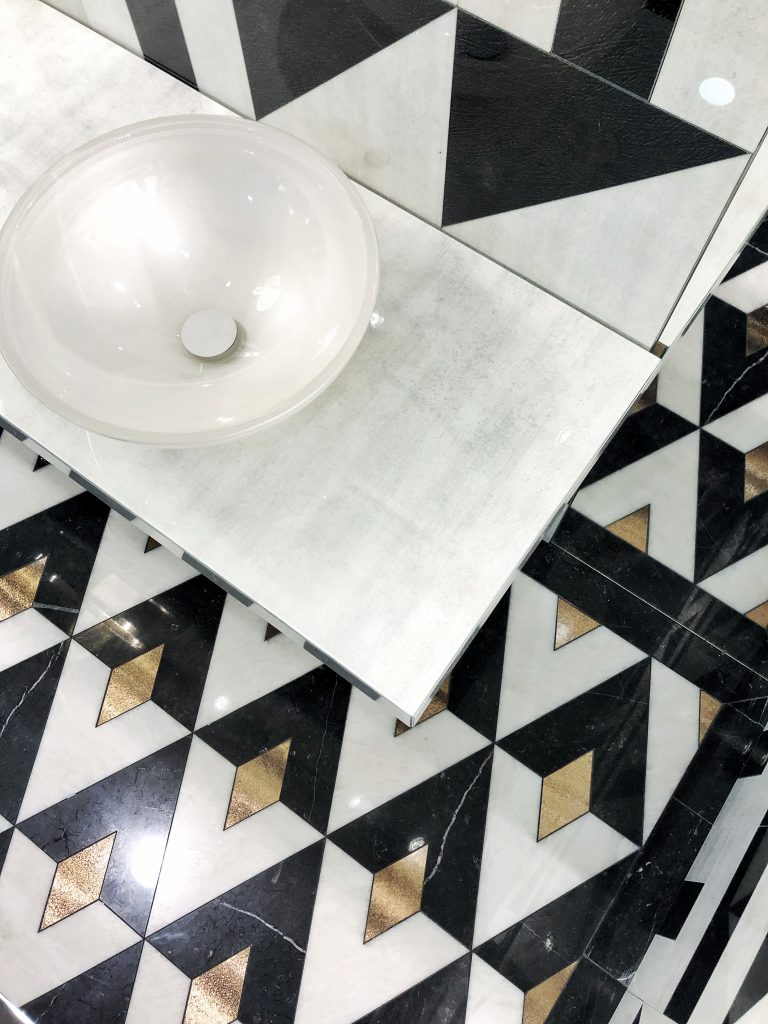 The glimmer of those gold intersecting pieces was the perfect counterpoint to the black-and-white pattern.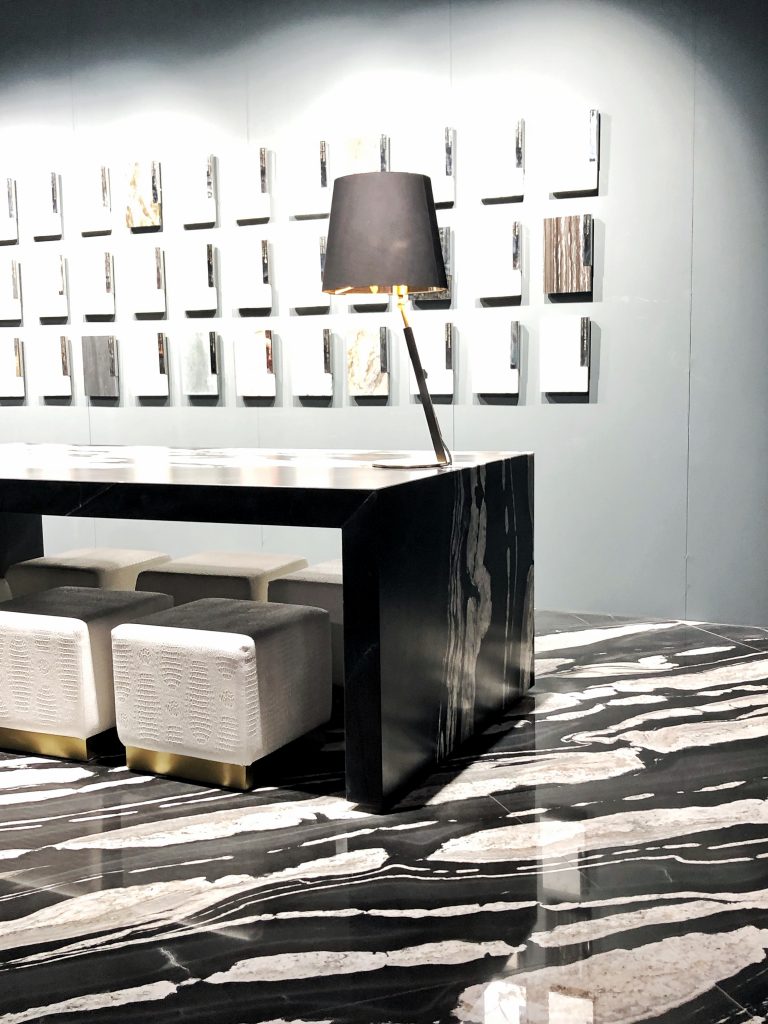 This more natural pattern from Antolini was no less dramatic!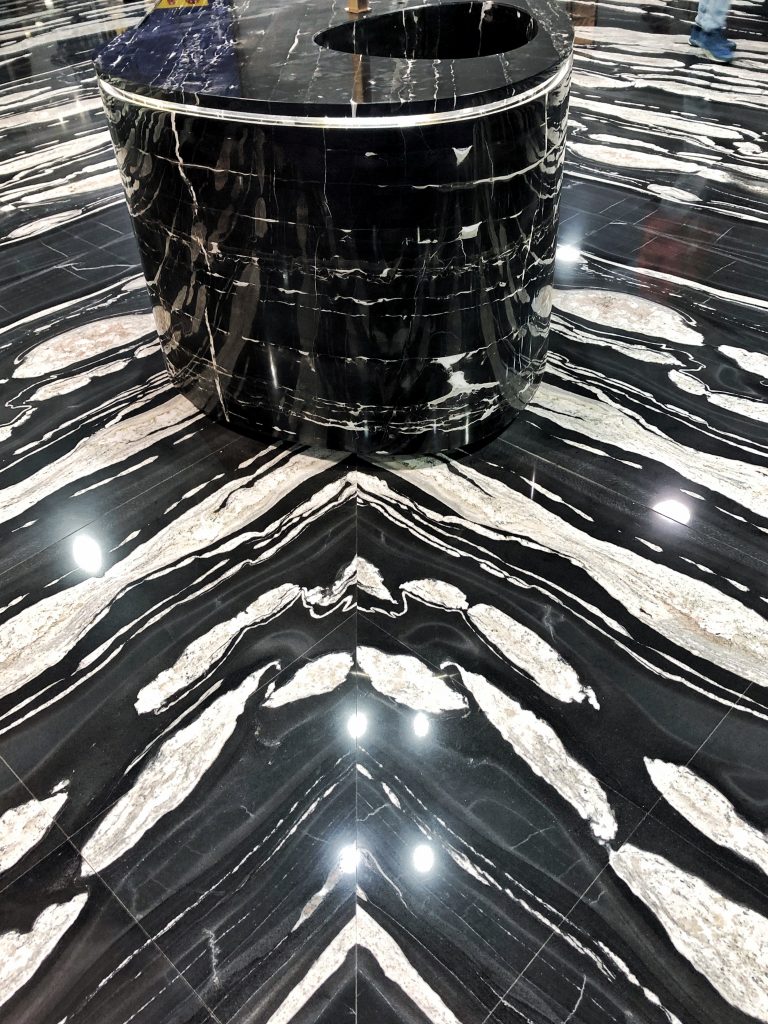 The bookmatched marble created a chic and ultra-modern design.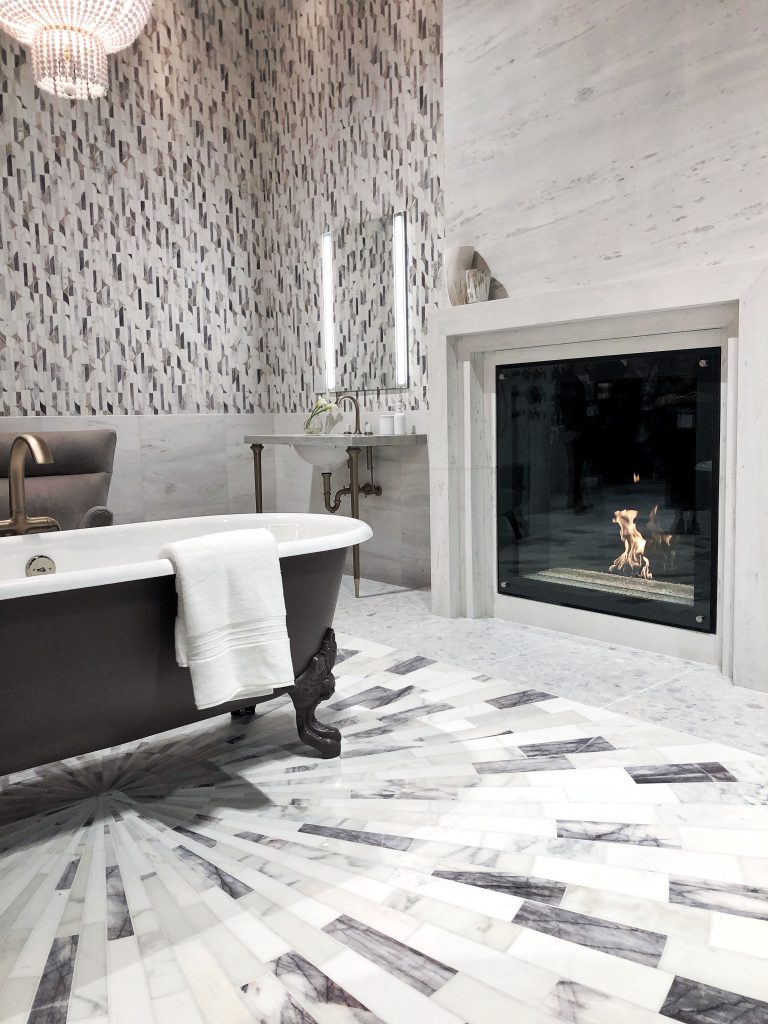 New tile patterns were also on display, like this fabulous radial look with statement tiles from Ann Sacks.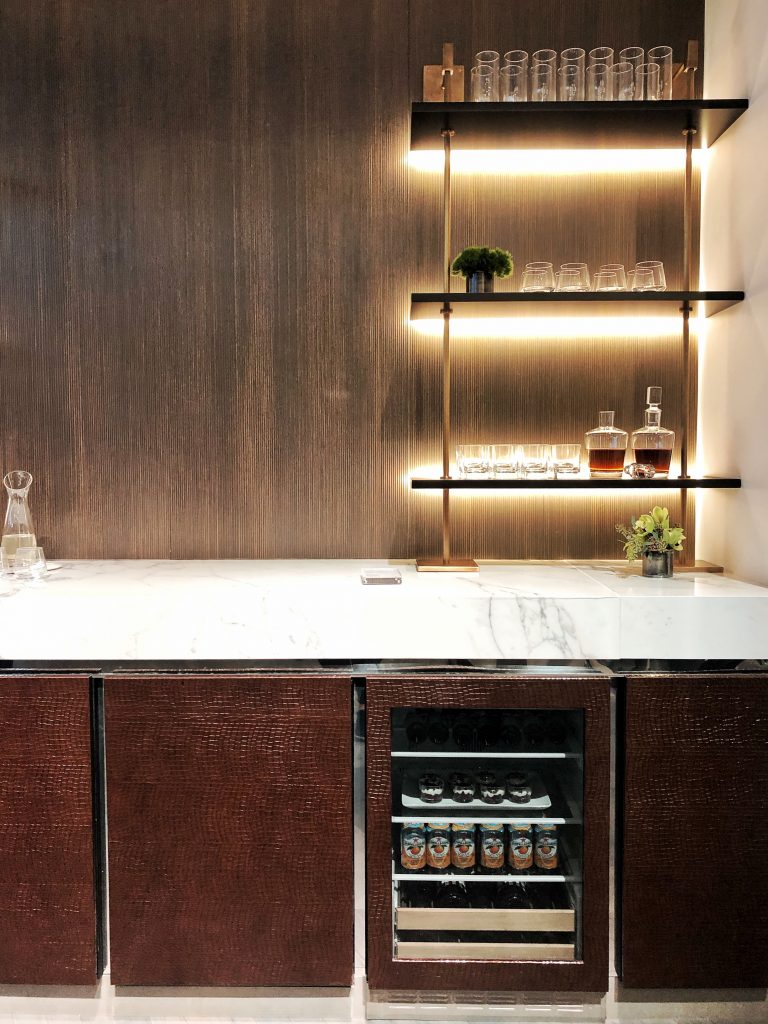 Innovative Design
We were so excited about seeing new products and ideas, and there was so much that caught our eyes on the show floor. We loved the use of materials in Monogram's Richard AtoZ Kitchen Design above, with the embossed cabinets and under-shelf lighting.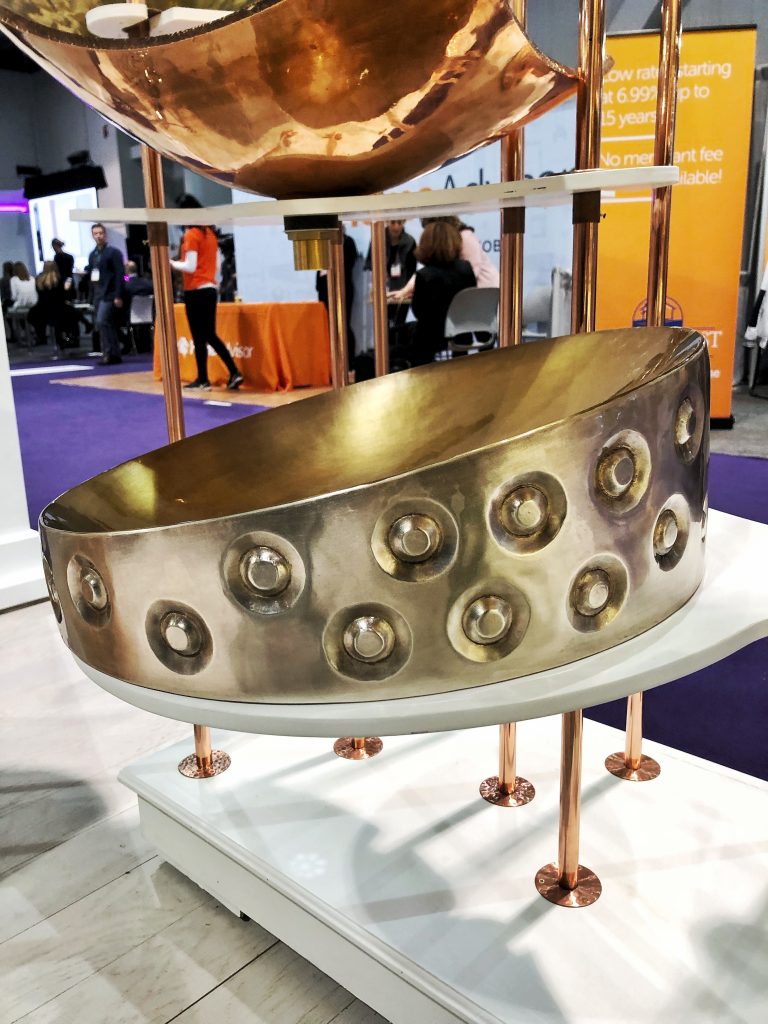 Thompson Traders seems to be able to do anything in metal and we were obsessed with this dimensional design for a sink.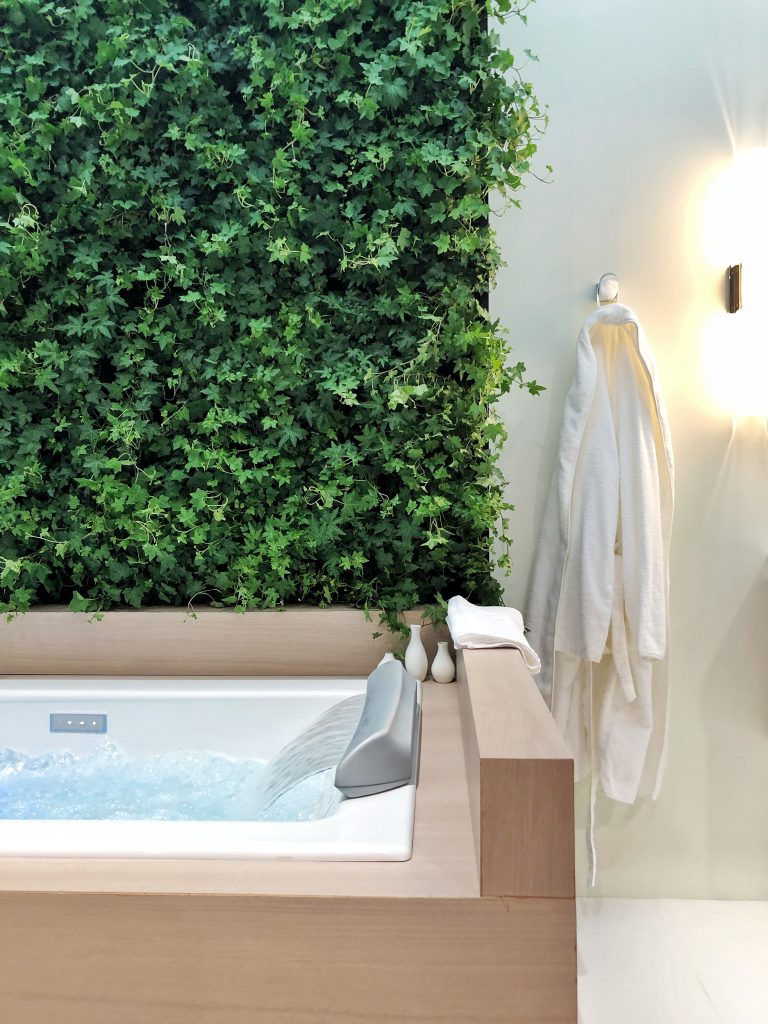 Forget your old tub spout, DXV showcased a waterfall-like faucet at that was soothing and powerful.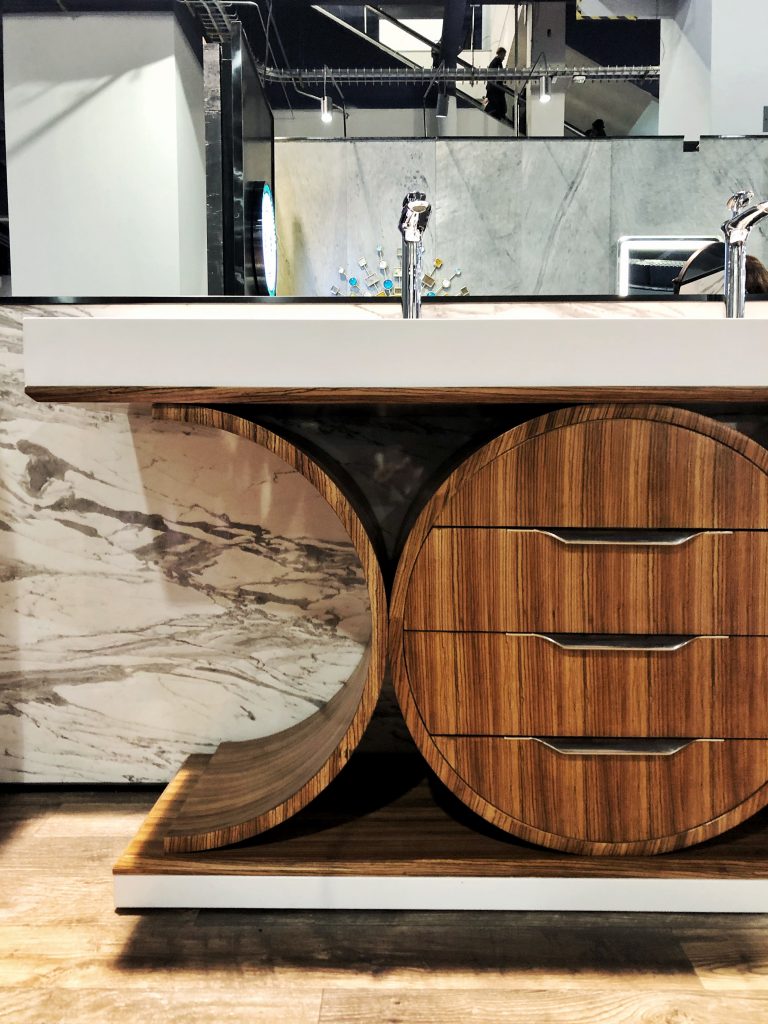 Based in Dallas, James Martin took some cues from restaurant and hotel design for the home, with gorgeous results!
We can't wait to use some of these fabulous products in our upcoming projects! Which ones caught your eye?
Credits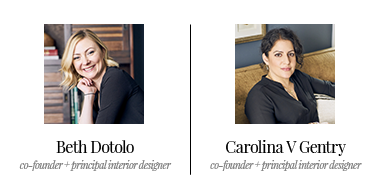 GET INSPIRED
SUBSCRIBE TO OUR NEWSLETTER TO
GET AN INSIDER LOOK IN YOUR INBOX