7/23/13
Project Process: #QueenAnneCraftsman Wallcovering Installation
We've been rockin' and rollin' over on our Instagram… So, we figured, why not roll with this whole hashtag thing?! We think it makes it exciting to follow along on the design process of our Pulp Projects before they're completed and be able to place a photo to a project! You can now follow project process on our Instagram and right here on our blog as we fill you in on, not only completed work, but projects in-process, as well. Without further ado….
A little update on our #QueenAnneCraftsman project:
You may have seen photos of rolls of wall covering as we received custom samples and rolls for installation on our Instagram. If you "oooh'ed and ahhhh'ed" over them the way we did, just wait until you see these beauties installed.
Installation day for the wall covering finally arrived last week at #QueenAnneCraftsman and it was just as amazing as we imagined for this Seattle home! The Entry ceiling is adorned in a graphic and tonal pattern, the powder bath has a pop of personality with a custom colored blowfish wall covering, and the dining room is covered from floor to ceiling in a beaded graphic white wall paper. It's all to-die-for and just begging to receive all of the lighting and furniture we purchased for this space…
We simply can't wait until all of the lighting is installed and furniture arrives!
Keep following along on the progress of this project on our Instagram & here on Hello, Splendor by searching hashtag: #QueenAnneCraftsman.
Credits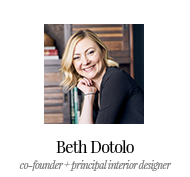 GET INSPIRED
SUBSCRIBE TO OUR NEWSLETTER TO
GET AN INSIDER LOOK IN YOUR INBOX