9/9/13
Studio Update: Scheming & Designing
It's been a busy, busy time for Pulp lately! As you can probably tell from our lack of posts last week, both the Dallas & Seattle offices were fully engaged in Pulp Design Studios' project installs, we were processing orders for Pulp Home like crazy, and we were designing up a storm to meet design deadlines…
Here's a sneak peek at a couple of the projects we were scheming up for our clients. #QueenAnneCraftsman is getting a soothing and dynamic Master Bedroom and #WestSeattleTownhome is getting a stylish and dramatic makeover. We love how bold our clients have been lately, giving us the trust to play with pattern and color.
We've been hearing "It's so us!" or "It's so me!" a lot lately… It's so fun when we get to articulate our client's style when they didn't know how to get there themselves. Hey, it's what we do!
We will be popping back in this week for some installation updates… Stay tuned!
Credits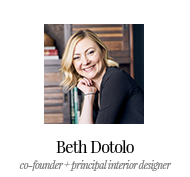 GET INSPIRED
SUBSCRIBE TO OUR NEWSLETTER TO
GET AN INSIDER LOOK IN YOUR INBOX