3/4/19
The Pulp Edit: 10 Naturally Elegant Trends We Love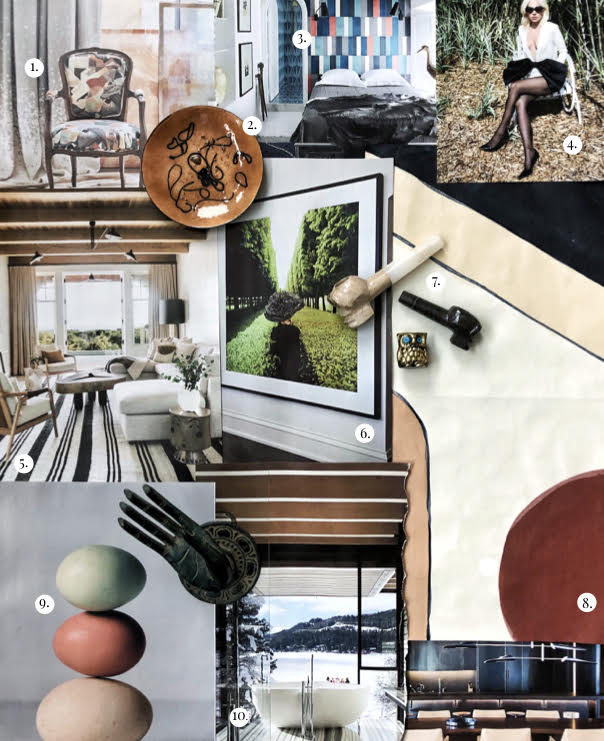 Top 10 Trends That Showcase Natural Elegance
Natural materials and colors are having a moment again for spring, but there's an elegance and grace to these organic looks! We also love anything unexpected and unique, and there are definitely some surprises in what we've found. Let's take a look at our top 10 trends: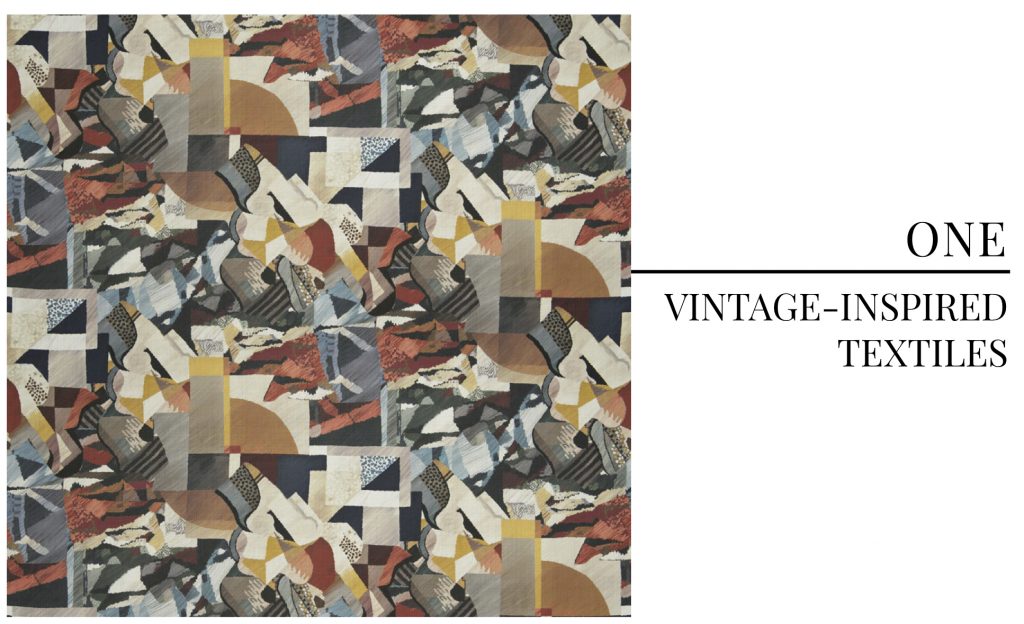 The colors are nature-inspired and the pattern reminds us of an abstract photo of a landscape. We're so in love with S.Harris' Godwin fabric in the Earthwind colorway that Pulp co-founder Beth Dotolo is using it on her dining room chairs!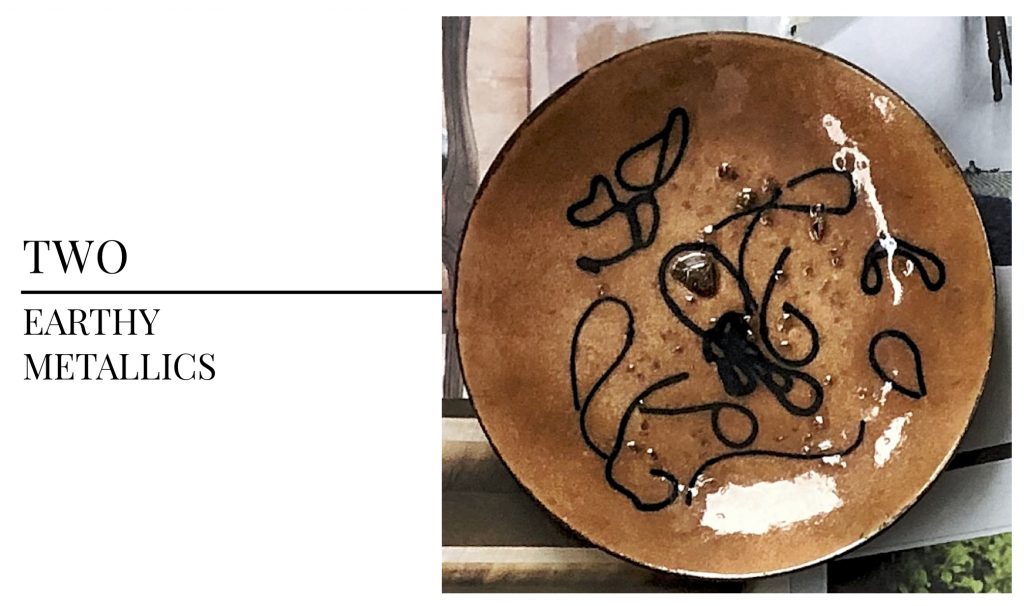 Copper is a gorgeously warm material, so we love these copper plates. In fact, Pulp co-founder Carolina Gentry collects these and Beth Dotolo got this one for her in Palm Springs from a vintage shop during Modernism Week.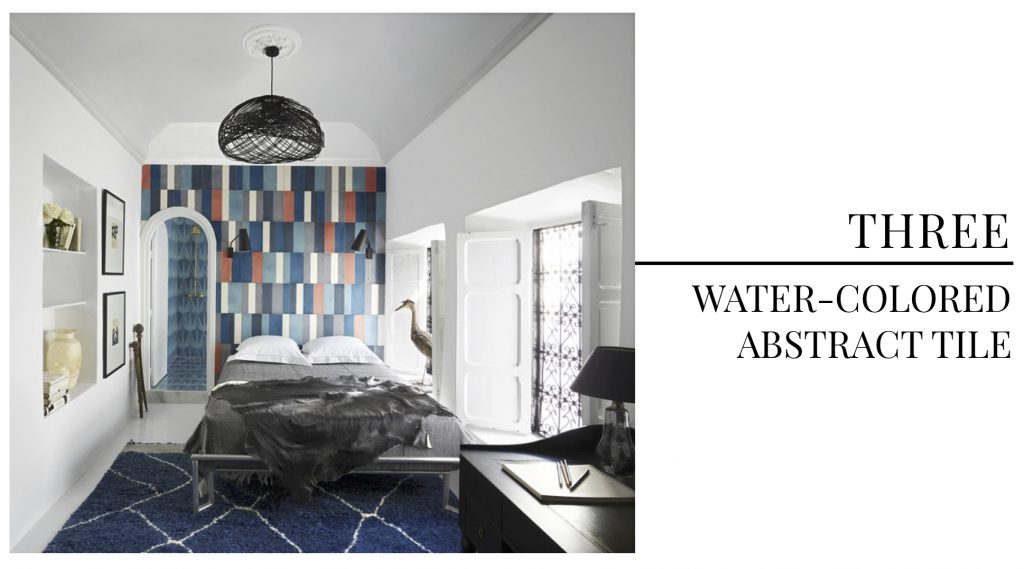 The blue colors of sky and sea are still having a major moment, and we love them on the abstract tiles from Popham Design – we've used them several times in our own projects. They're featured here in a Moroccan home photographed by Richard Powers for the Jan/Feb issue of Elle Decor.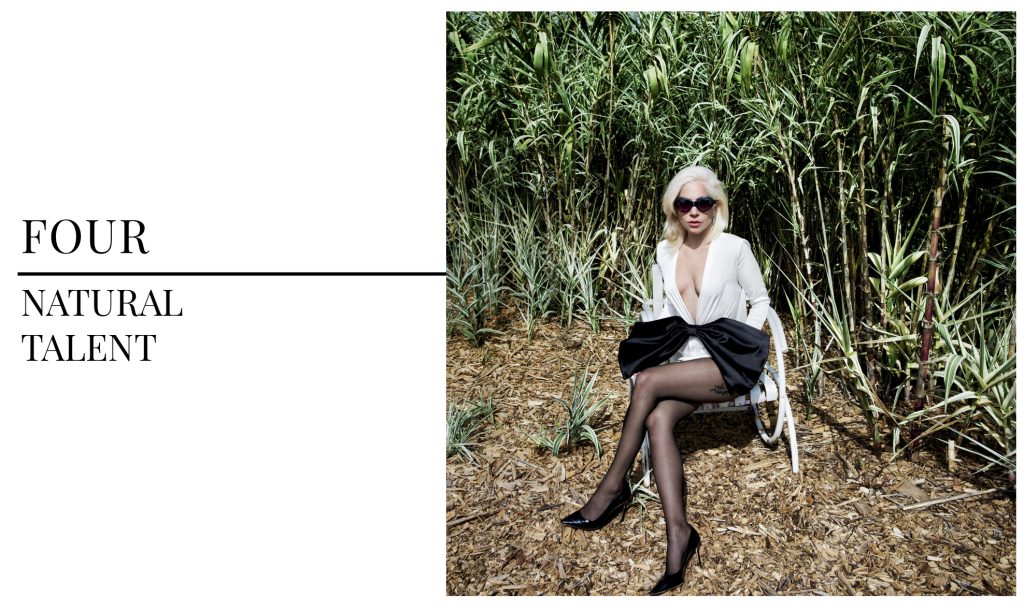 For natural raw talent, it's hard to beat Lady Gaga. She's unafraid to be herself, and we are in awe of her constant transformations from bold and unexpected to understated and elegant. Photo by Inez and Vinoodh in the Oct 2018 issue of Vogue.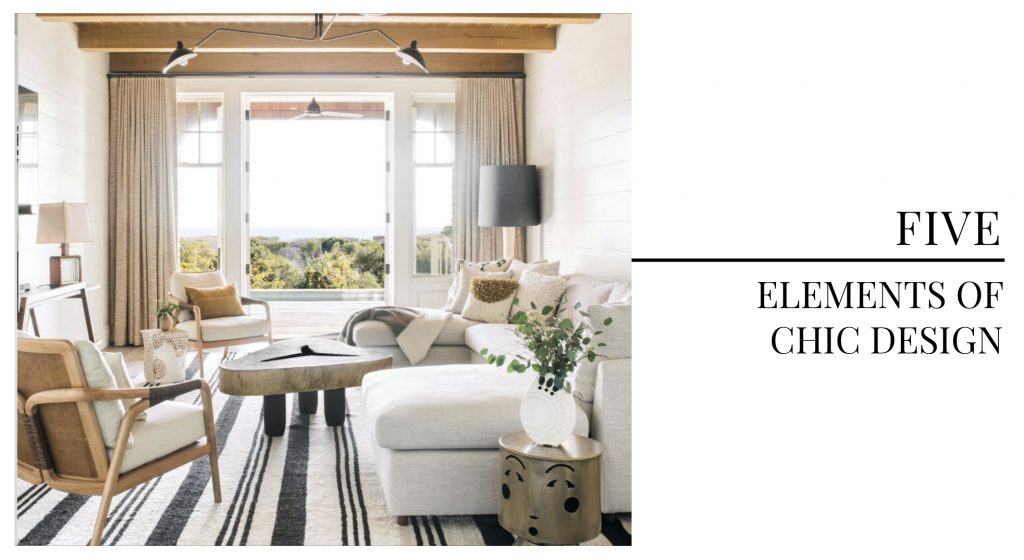 Black, white, and warm wood – the elemental looks that create magic. This room by Cortney Bishop on Kiawah Island showcases why this combination is always a winner. Photography by Katie Charlotte Fiedler for the Jan/Feb issue of Traditional Home.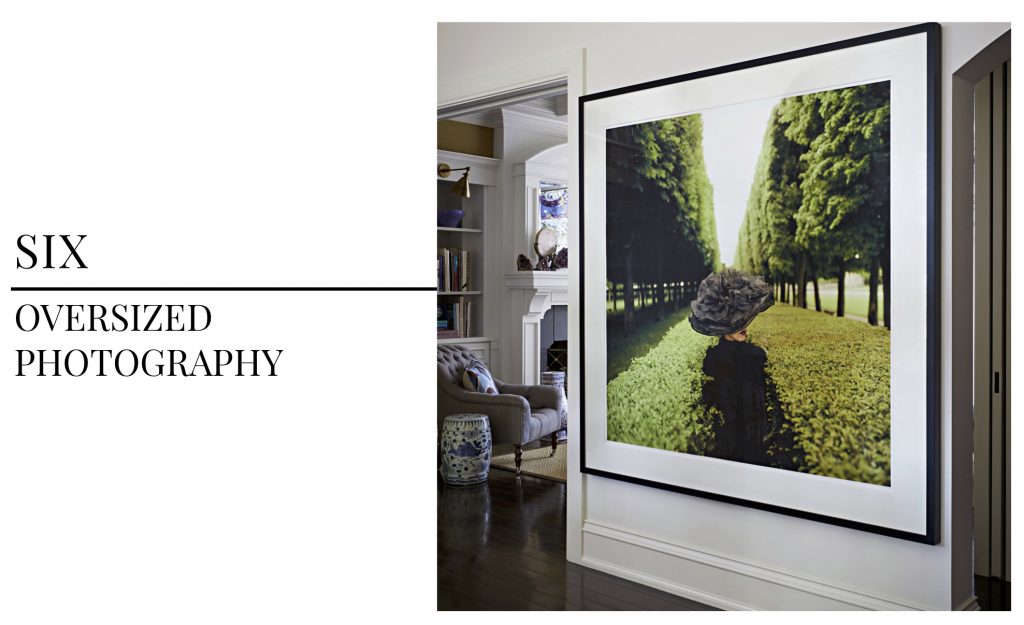 In that same issue of Traditional Home, we spotted this stunning oversized photo from a home designed by Charlotte Moss. The outdoor scene in this huge scale makes it look as if you can walk right into the garden, which is a new take on bringing the outdoors right inside the home.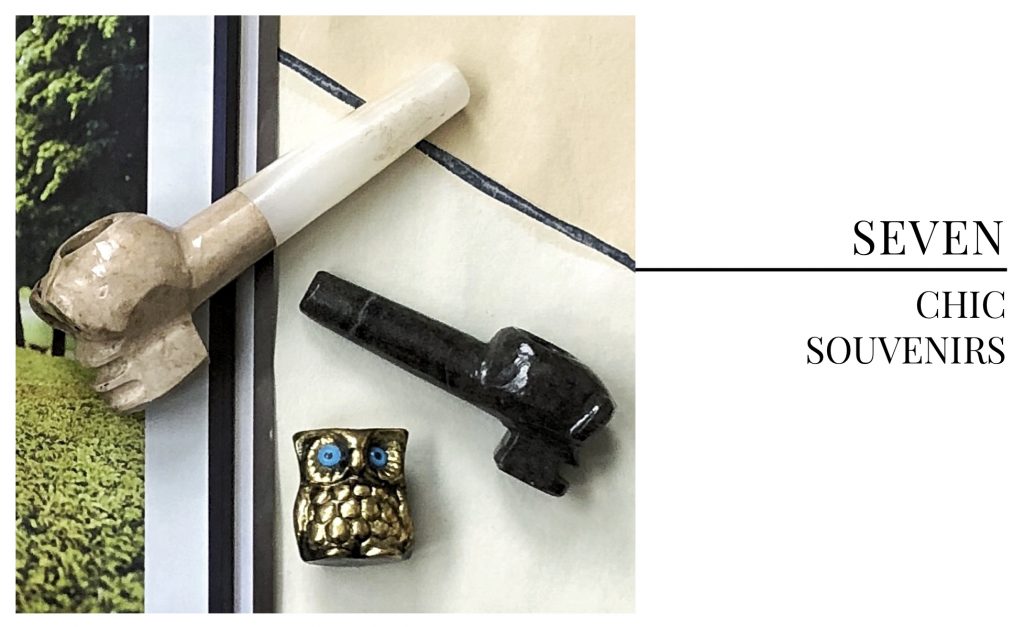 We believe you should bring one thing back for your home from every trip, especially if it's organic and handcrafted locally. These chic souvenirs really add unique touches to interiors and are packed full of memories from your fabulous travels. We brought the owl back from Greece and the pipes from Mexico.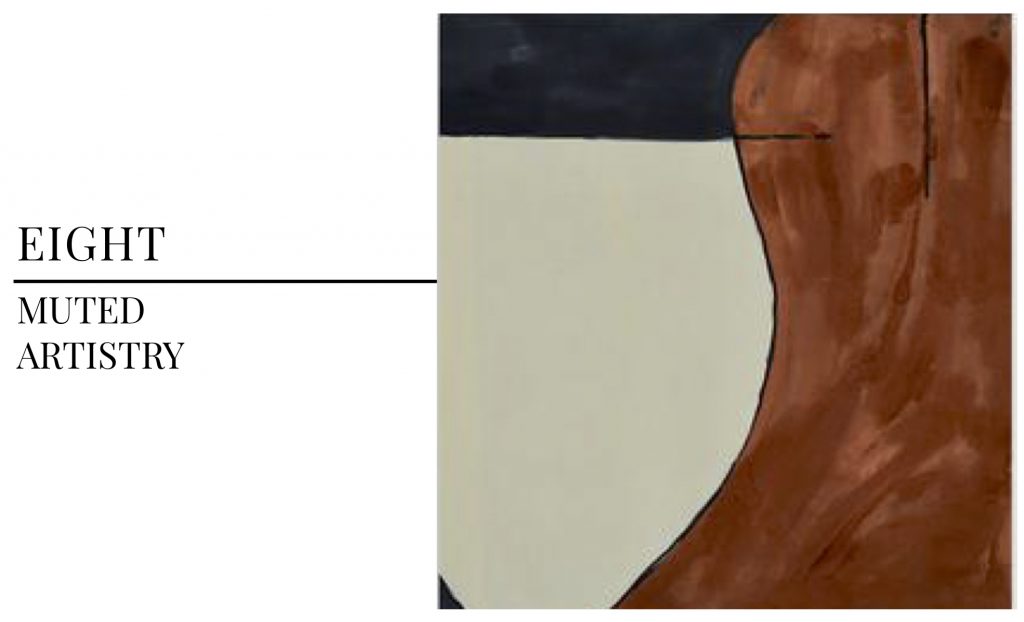 The handpainted wallpaper from Porter Teleo is gorgeous in muted tones and primitive shapes. The Geo pattern is so compelling that Beth is considering it for her new home's kitchen!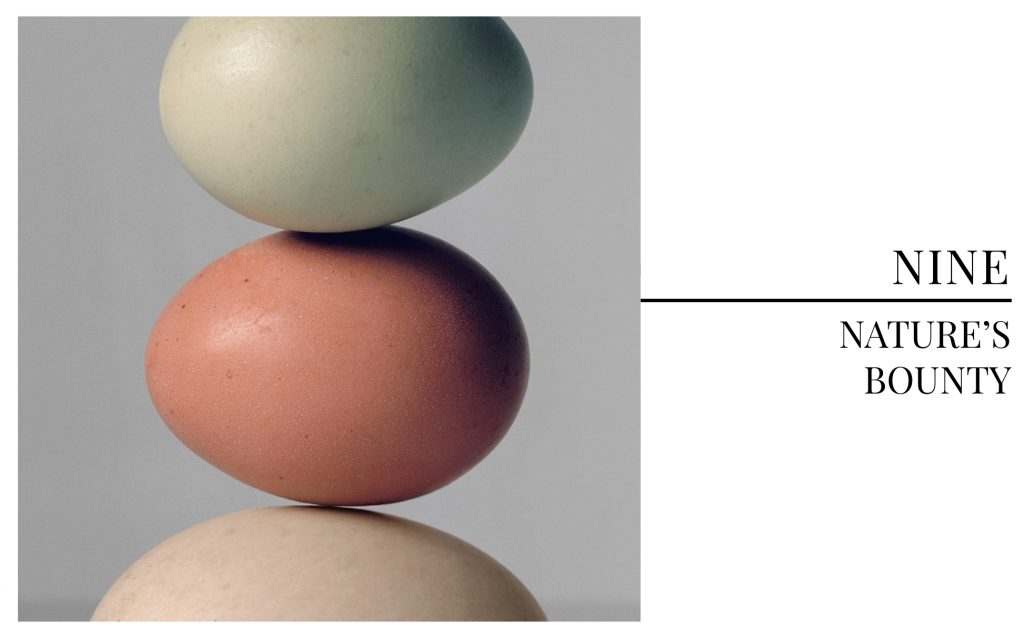 Eggs are a symbol of new life, which is why they're perfect for spring. This photo by Derek Henderson from the Oct 2018 Vogue is gorgeously natural, and it showcases moody spring colors that we're totally down with!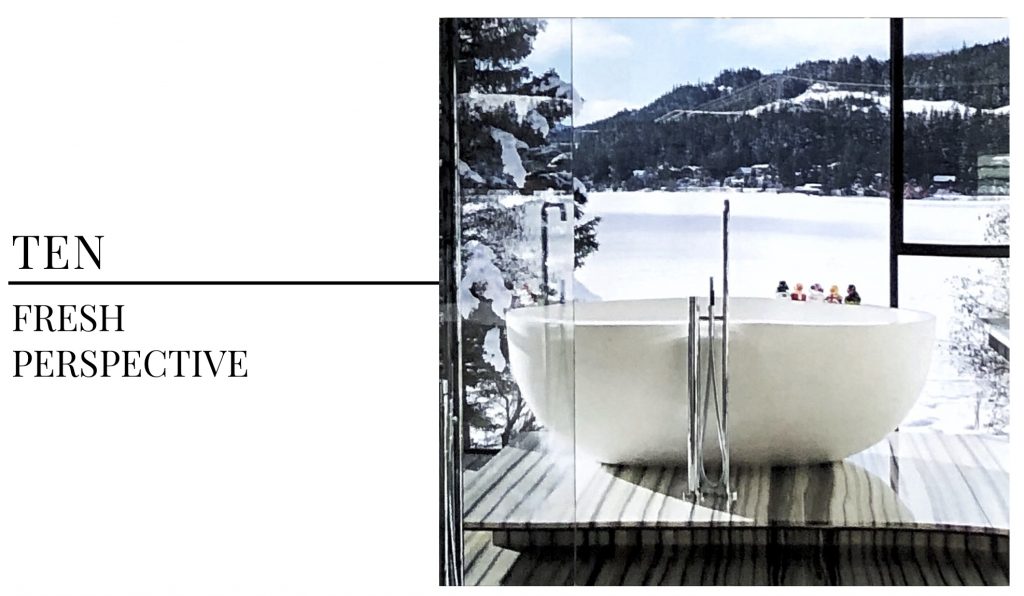 Rooms with a view, stunning landscapes, and an organic form for the tub – what's not to love?! We're working on a double-shower right now with a fabulous view, too, so this room in a recent issue of Gray Magazine caught our eye. Photography is by Larry Goldstein.
Credits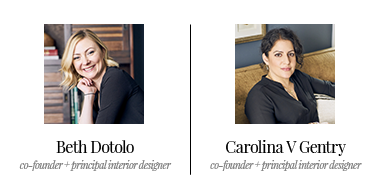 GET INSPIRED
SUBSCRIBE TO OUR NEWSLETTER TO
GET AN INSIDER LOOK IN YOUR INBOX