5/5/21
Project in Focus: Bringing the Outdoors In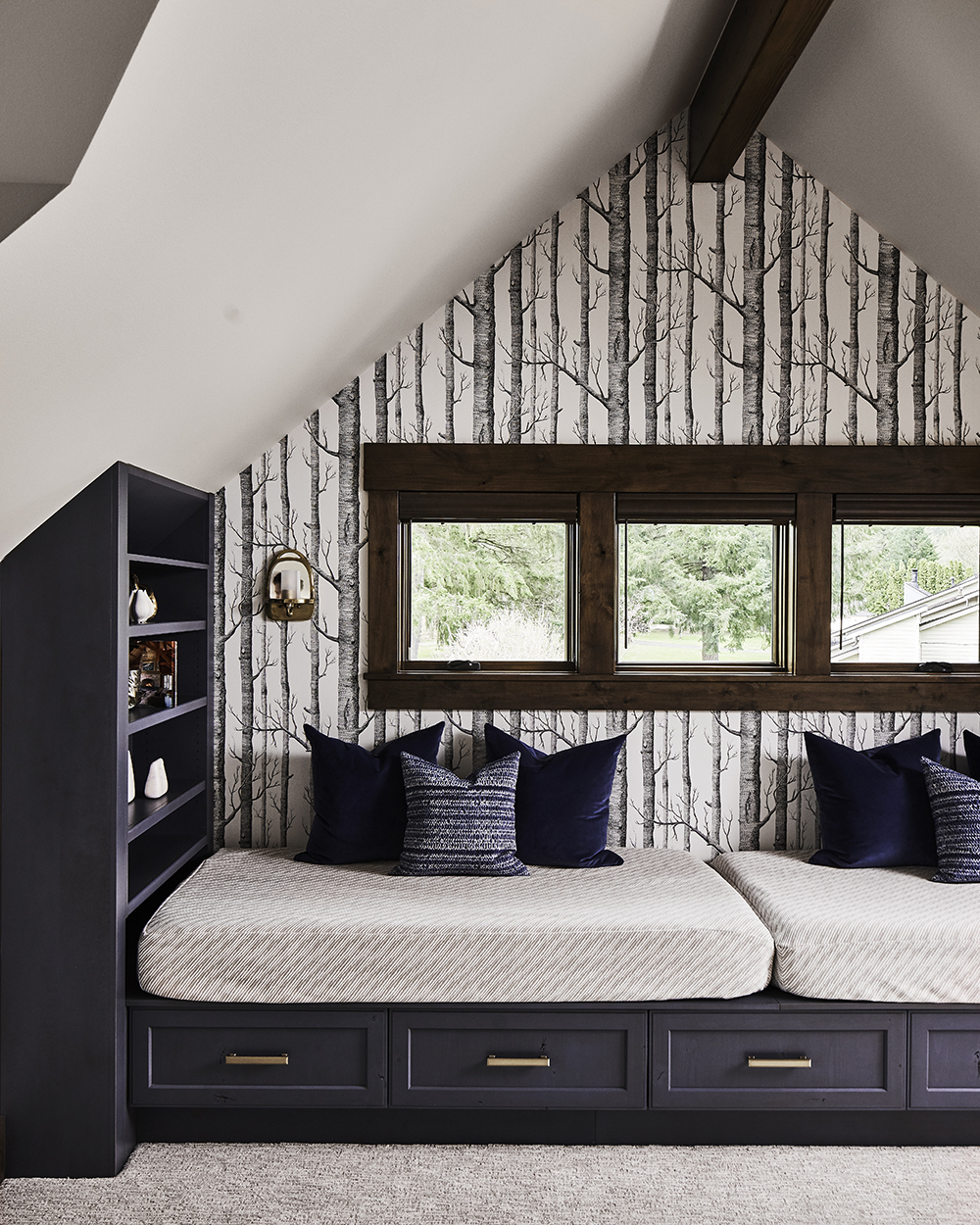 The Pulp team is always inspired by a home's location, whether that's the coast, the mountains, or a cityscape. We love to bring the outdoors into our interiors, to create a feeling of flow and cohesion. When the views out of the rooms look as if they are one with the interior design, it's magical! In our Woodinville project, located in the Seattle-area wine country, we used the interior walls to project the gorgeous natural views just outside the doors of the home. Let's take a look!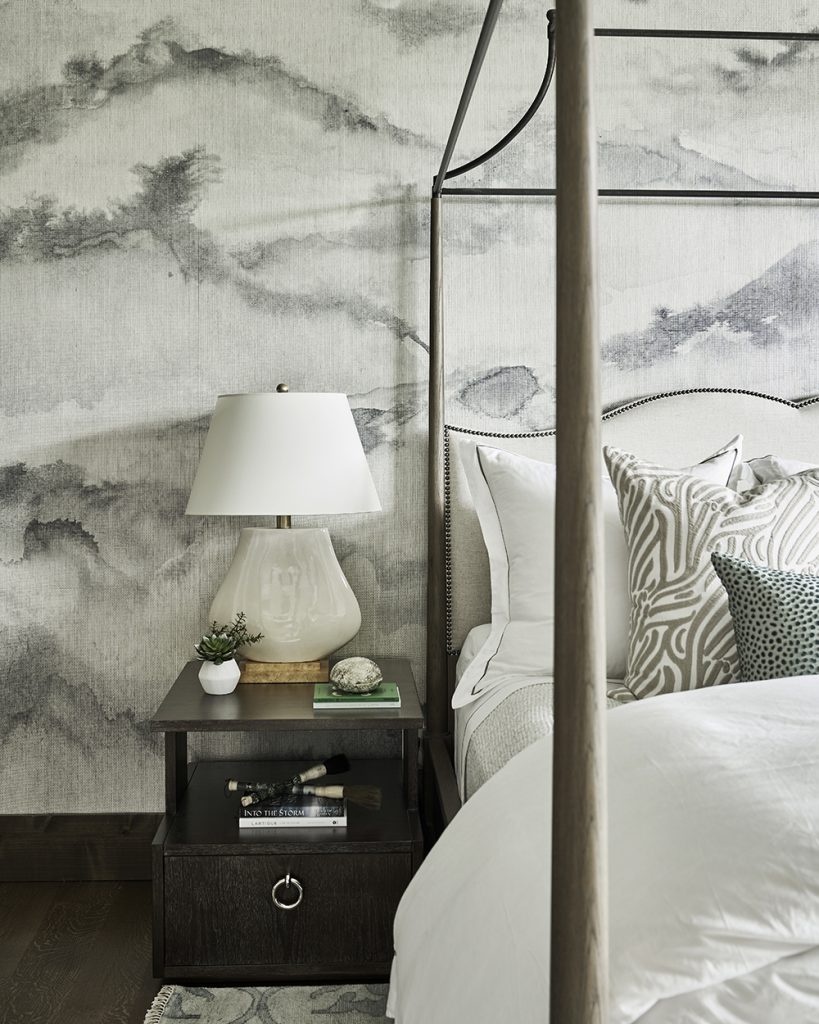 The Phillip Jeffries-designed wallpaper above has a dreamy quality. It can look like misty mountain vistas, moody clouds drifting in the sky, or maybe a watery landscape. All of which our clients could see right outside the walls of their home.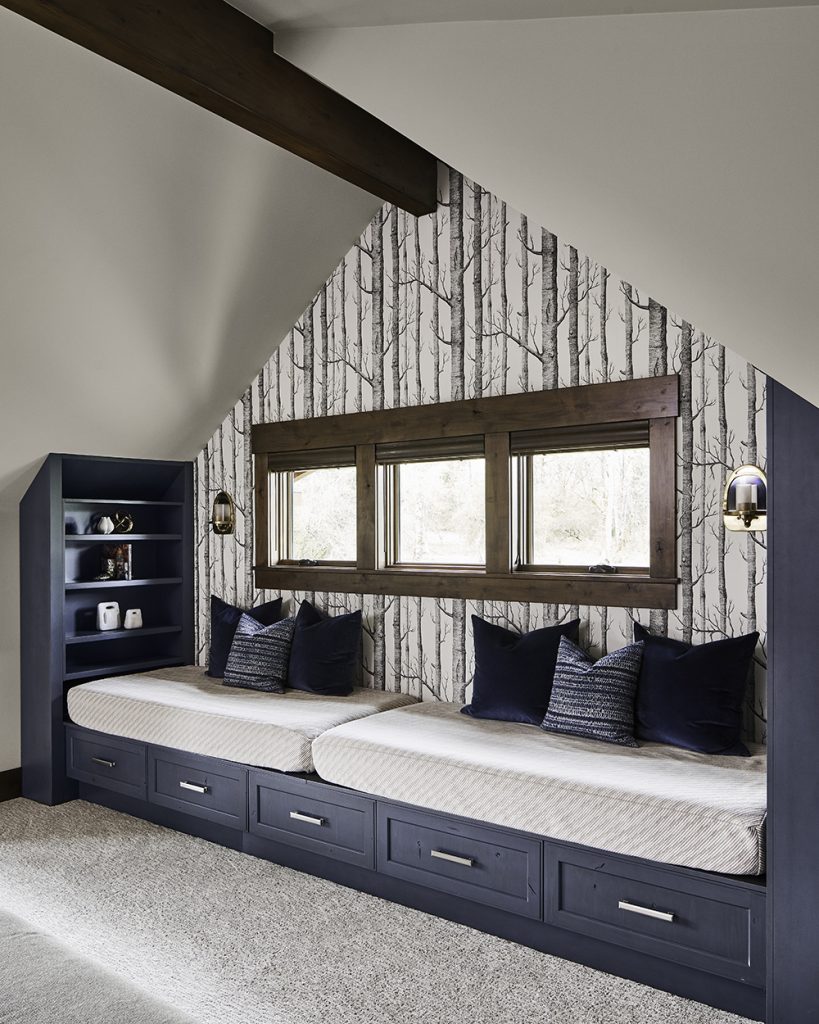 The Pulp team was thrilled to find this Kravet wallcovering for the media room. The design showcases the birch trees that can be found right outside the windows. And because this is an attic room, it also gives the space a feeling as if it's part of a gorgeous tree house.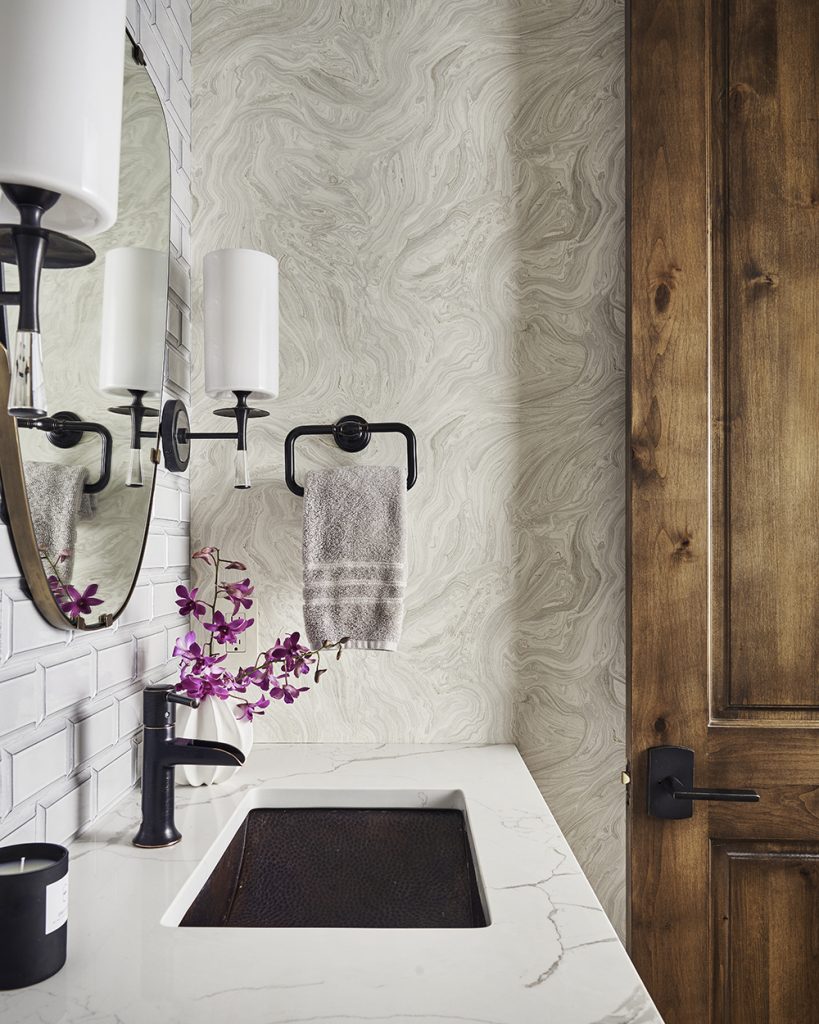 Swirls of natural tones on the bathroom's wallpaper from Thibaut have the look of river beds or rock walls. We were inspired to select this design by seeing the vineyards in the fall and winter with the bare vines and ground.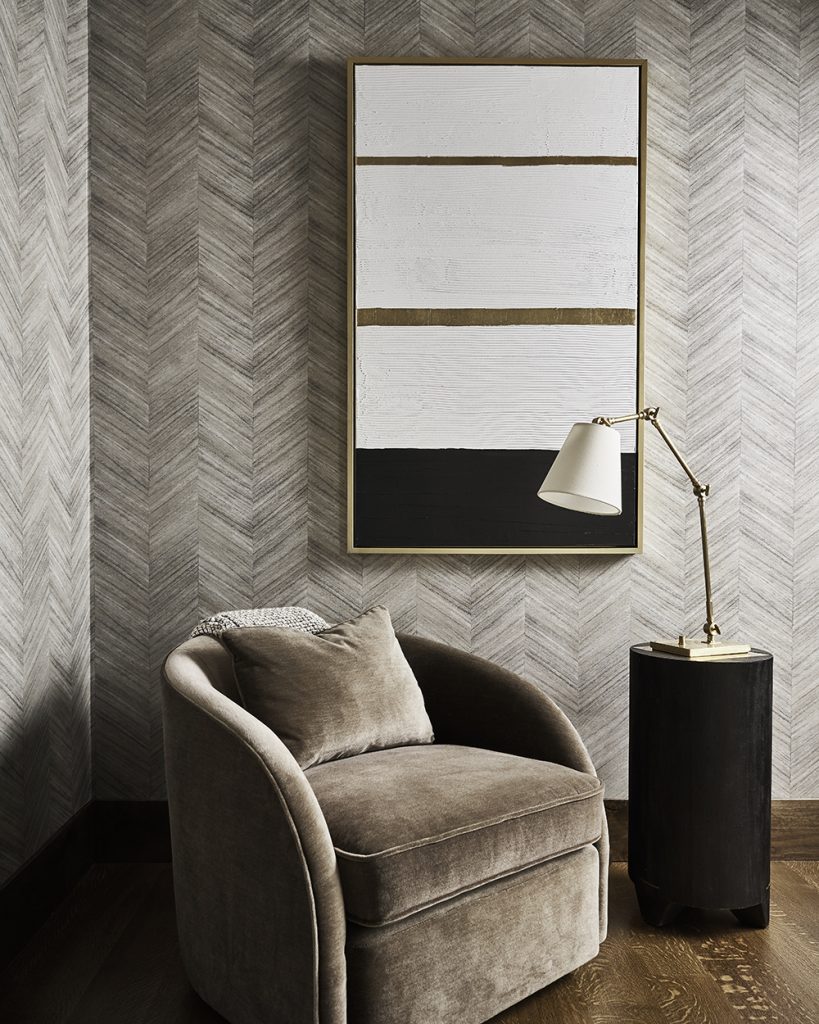 The striations of color in the study's wallpaper give the appearance of stone stacks, or even of bird feathers. We loved the natural, organic look of this wallpaper's design, and it fits perfectly with the modern rustic look of the rest of the home.
Use these ideas to create a cohesive look in your home, bringing the outdoors into your own home with wallcoverings!
Credits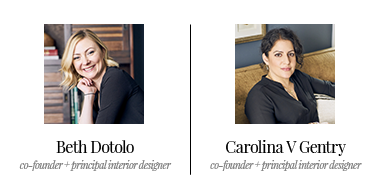 GET INSPIRED
SUBSCRIBE TO OUR NEWSLETTER TO
GET AN INSIDER LOOK IN YOUR INBOX