8/17/16
The Valencia Project: A Chair Makeover with Ultrasuede®
Sponsored by Ultrasuede®
While we create amazing spaces for our clients on a daily basis, sometimes we're our own designers and we treat our own homes with the same philosophy as we apply to our client's lives. We thought we'd tell some of our own personal design stories here… starting with a key chair makeover.
Time for a Refresh
I recently moved into a new home and became my own client in a little project I like to call #TheValenciaProject. I had a chair with a lot of history and great bones that I just didn't want to part with, but it just looked dingy in its new home. The chair had seen better days. It was originally covered in a generic fabric that did not wear well over time.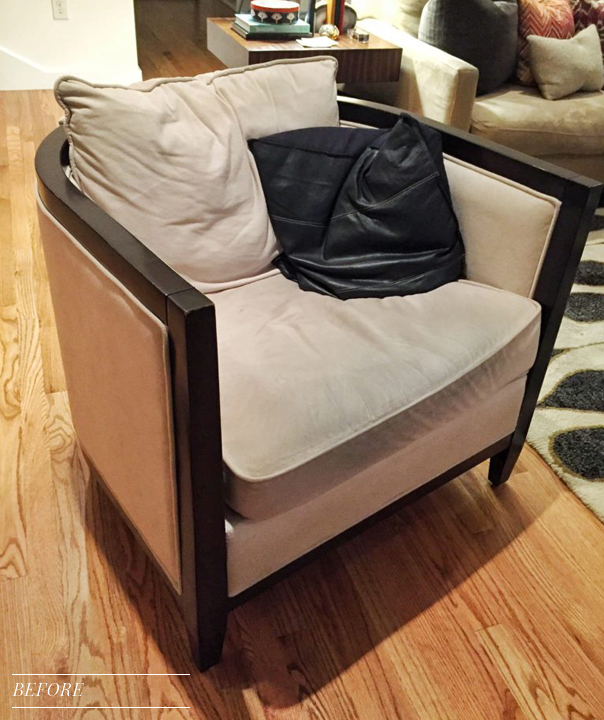 Living with Pets
I loved the light color of the chair but, along with everyday wear and tear, my French Bulldog had her way with it. Ripsi loves to rub on all of our furniture. She chews her toys, drools, and gets her dirty paws all over everything, including her favorite piece of furniture…my cream colored barrel chair.
That's the problem with light-colored fabrics. Unless chosen correctly, pale textiles typically don't wear well or hold up to real life. Let's face it, we all live in our spaces with children, dogs and messy family members so we need to think about how our furnishings are going to withstand everyday life.
So, back to my chair's facelift! My design challenge for myself was to find a light and bright fabric that would wear well and feel luxurious and comfortable to the touch. I turned to my hospitality and commercial design experience and pulled out my Ultrasuede® samples.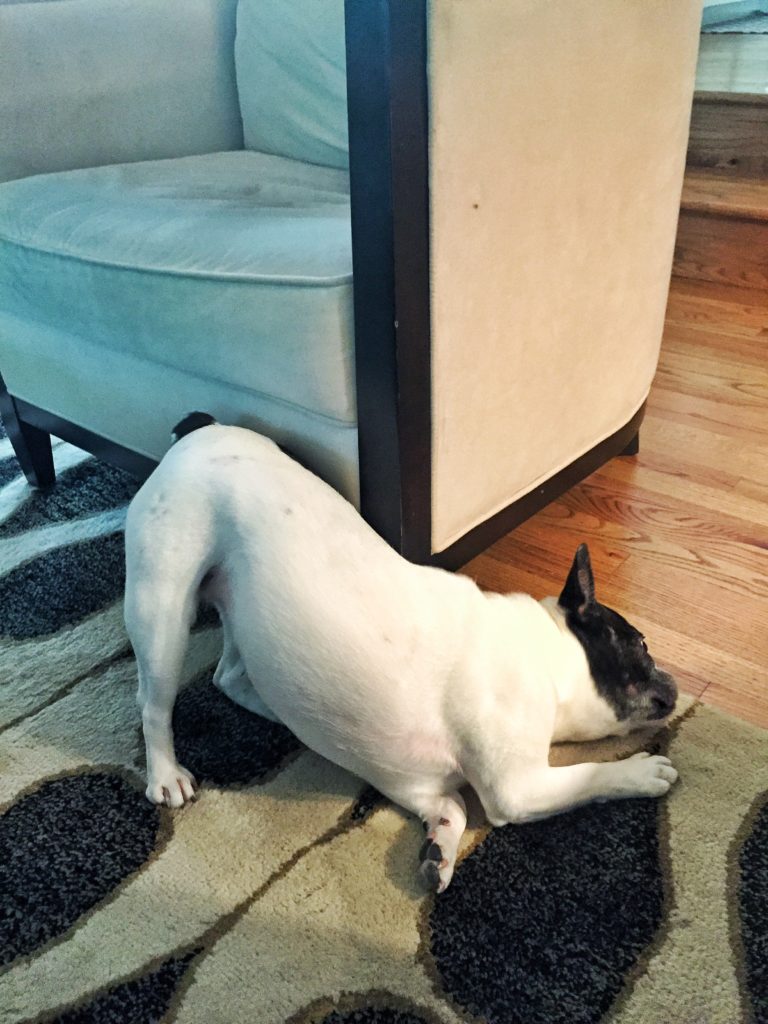 Color Selection
When we design for our clients, we are always looking for the most livable fabric options. We don't want them to fear light colored fabrics. We search out sources with the flexibility to customize using an array of colors, while still focusing on durability and cleanability.
We love Ultrasuede®  because it has a very luxurious look and feel, and it's super easy to clean. It also has almost 100 colors to choose from so it's perfect for customizing. Most importantly for me right now, it's high performance features allow me to upholster my favorite old chair without any anxiety.
Our motto at Pulp is "It's not just about a beautiful home, it's how you live in it." So, what could be more perfect for our clients or myself?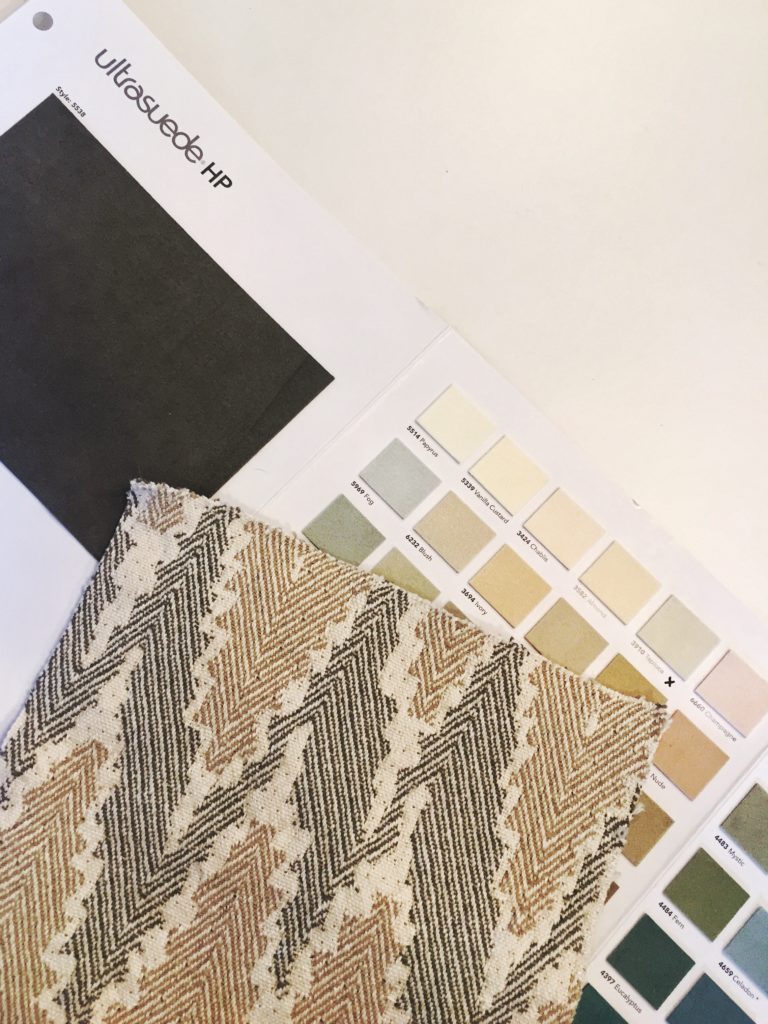 Designer Expertise & Design Resources
As professional designers, we are able to bring our experience, knowledge, and resources designing high-use areas in commercial and hospitality design to our residential clients, in ways that go beyond the eye.
We are always thinking about how our clients 'do life' and we want both functional and beautiful spaces for them to enjoy. Having access to trade sources, like custom furniture workrooms and fabric manufacturers, allows us a lot of flexibility in our design work. As designers, we enjoy access to options from our preferred vendors, such as fabric specialist Kravet.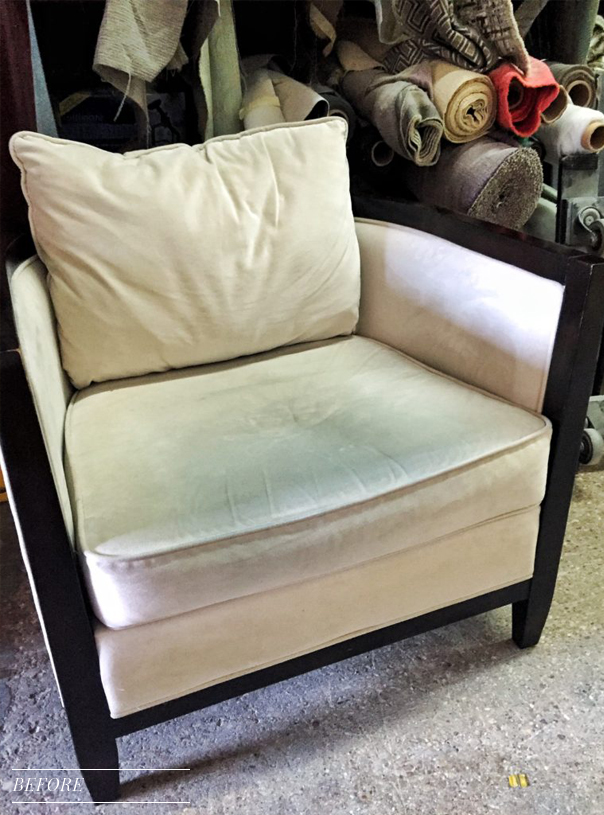 Sneak peek of the AFTER!
Ripsi is super excited to get her paws on her new chair…  Stay tuned for the full reveal!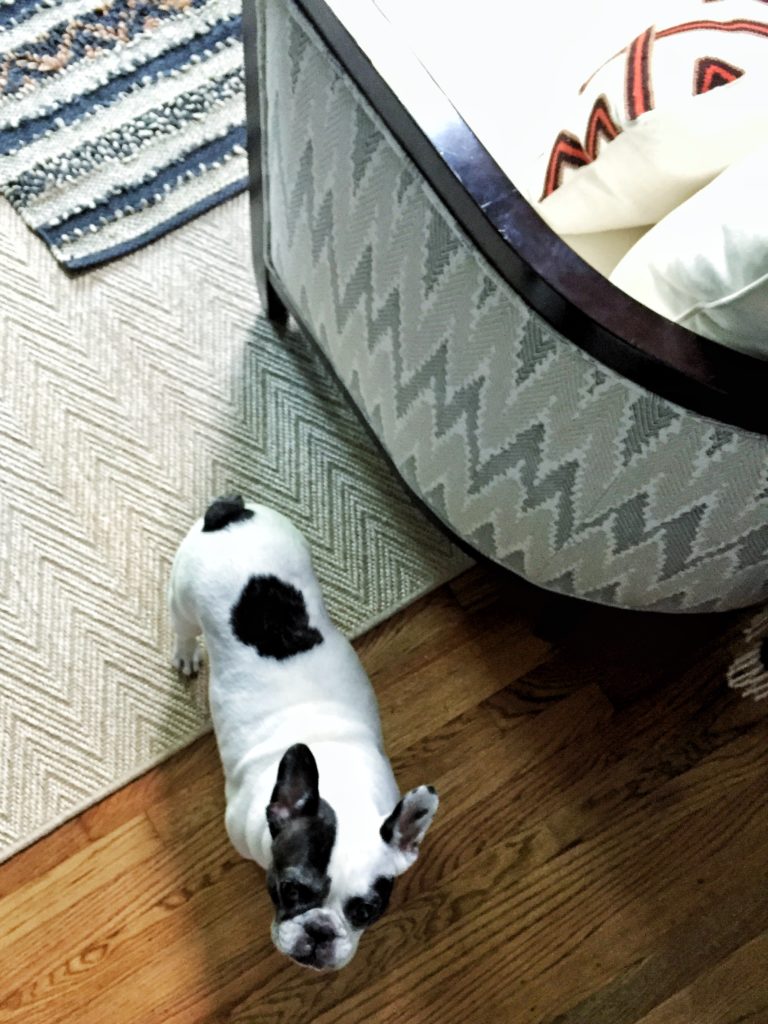 Consumers and interior designers ask for Ultrasuede® by name:
Ultrasuede® + Ultrasuede® at Kravet
Credits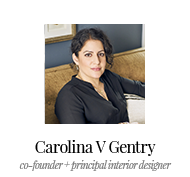 GET INSPIRED
SUBSCRIBE TO OUR NEWSLETTER TO
GET AN INSIDER LOOK IN YOUR INBOX