7/13/22
3 Things You Need for the Perfect Kids' Rooms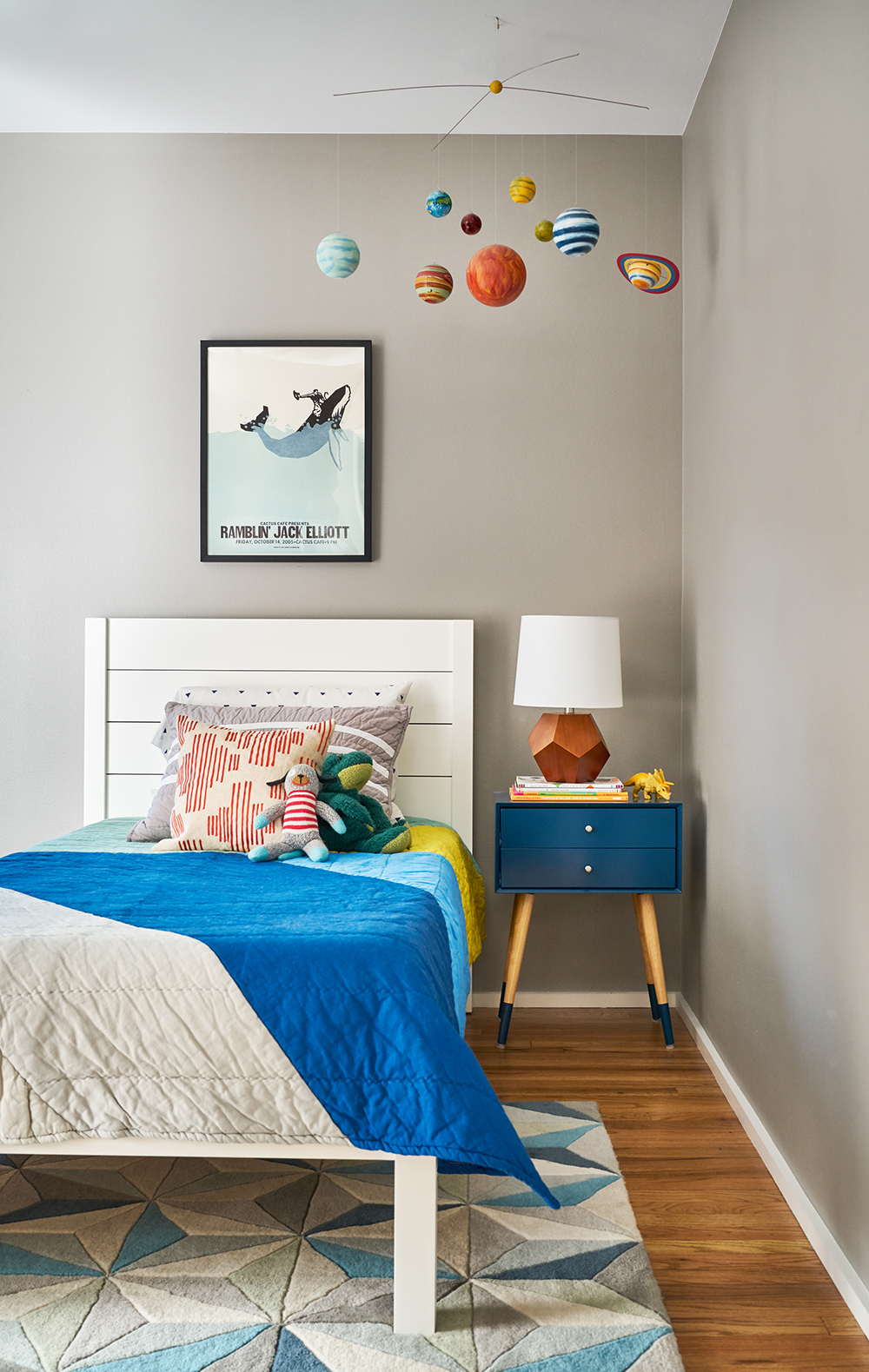 Whether it's a playroom or a bedroom, creating a fabulous space for the kids in your life is so important. We work with our clients and their children to be sure that every kids' space functions the way it needs to – for study, play, rest, and more – and that the rooms reflect each child's or teen's personality. Here are 3 things we think every kids' space needs, using our latest projects to show you exactly how we use our own rules!
1. Pattern Play
Pattern is so important in a kids' space. It creates movement and flow, helping to inspire those little minds and their imaginations. It's also a great way to highlight what your kid or teen loves – like butterflies, watercolors, stripes, and more.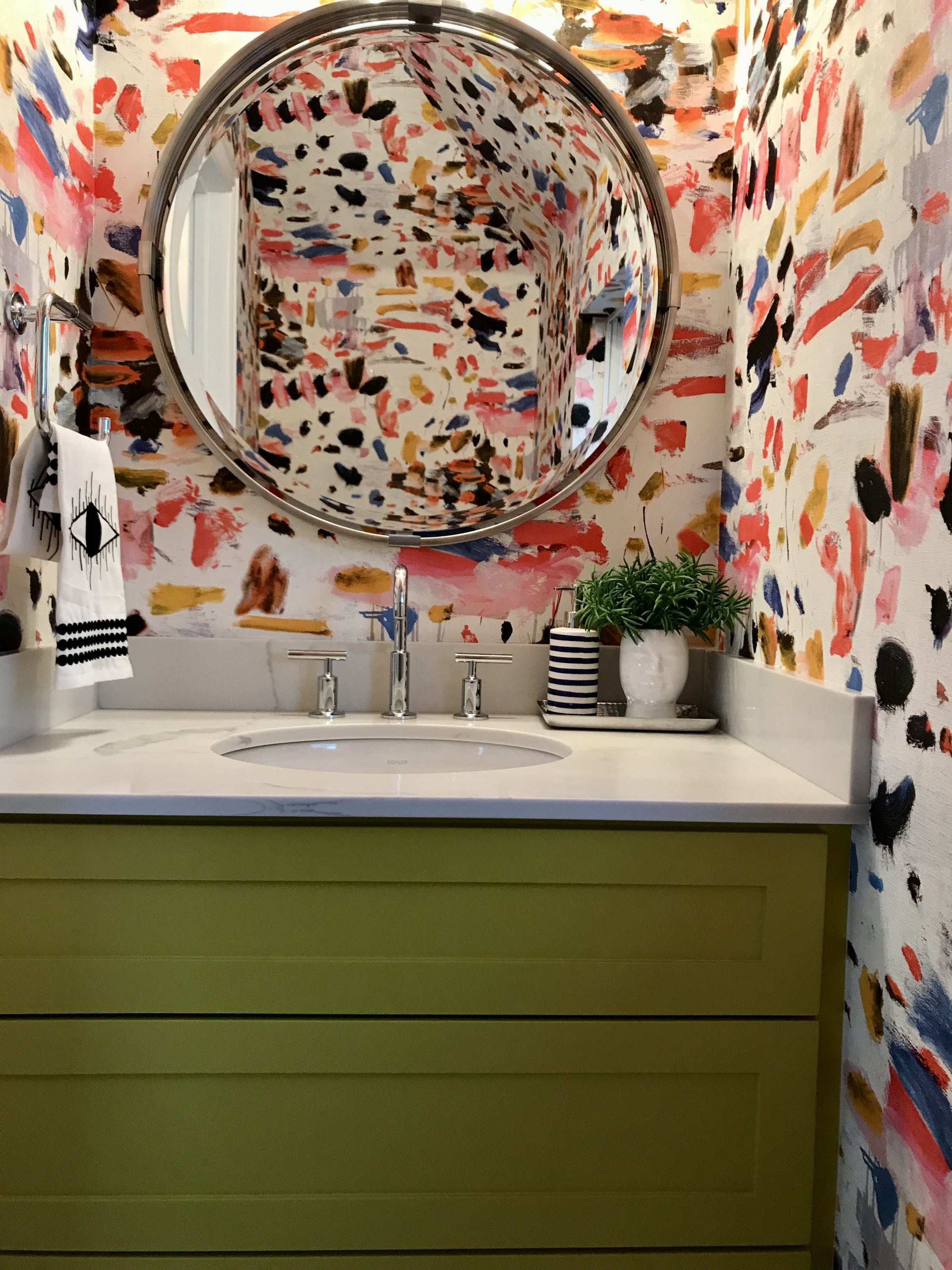 2. Color Coordinated
Every kid can tell you what their favorite color is, and this room is the one where you can really let that color loose! We always ask our youngest clients which colors they like best, and sometimes their answers can surprise you. Color also plays a strong role in setting a mood, so you may want to put bolder colors into a play space or a study room. Or at least bring in some neutrals to counterbalance a stronger hue in a sleep space.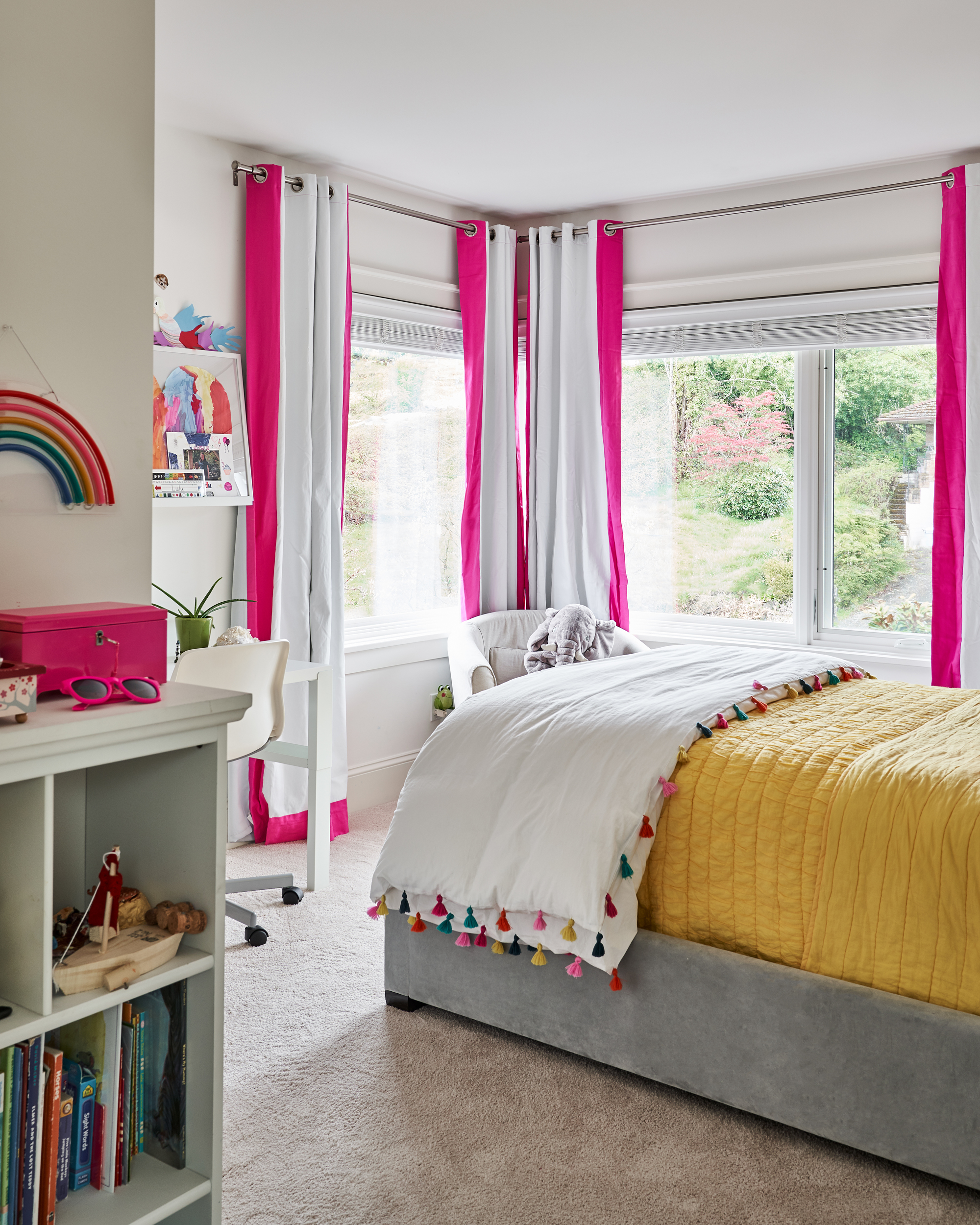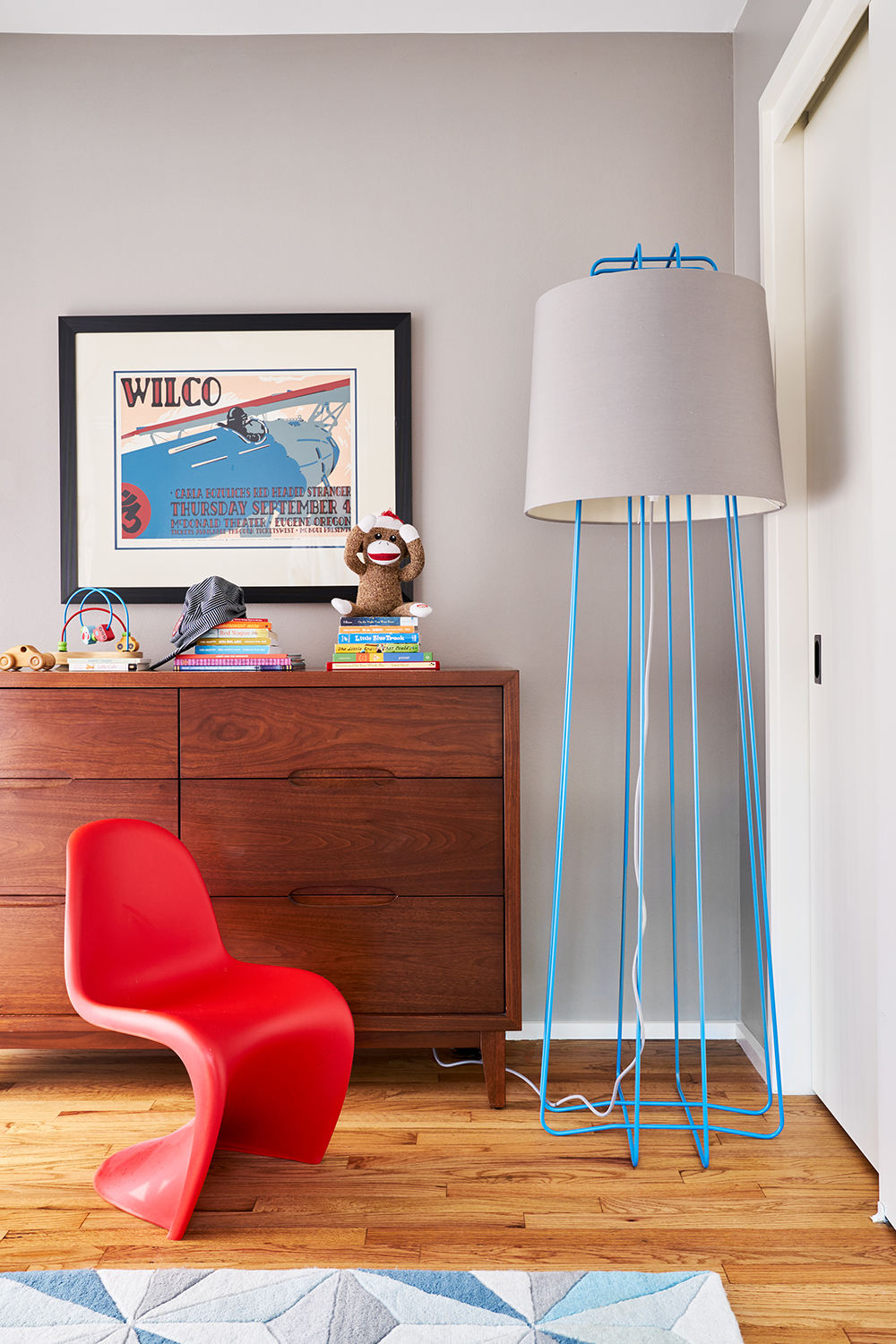 In nurseries, we love to use neutral and muted tones for paint or wallcovering, furnishings and accessories. This brings warmth and coziness to the room, which is perfect for the parents that spend countless hours in there. And it keeps a quieter tone that helps those tiny bundles get the soothing rest they need.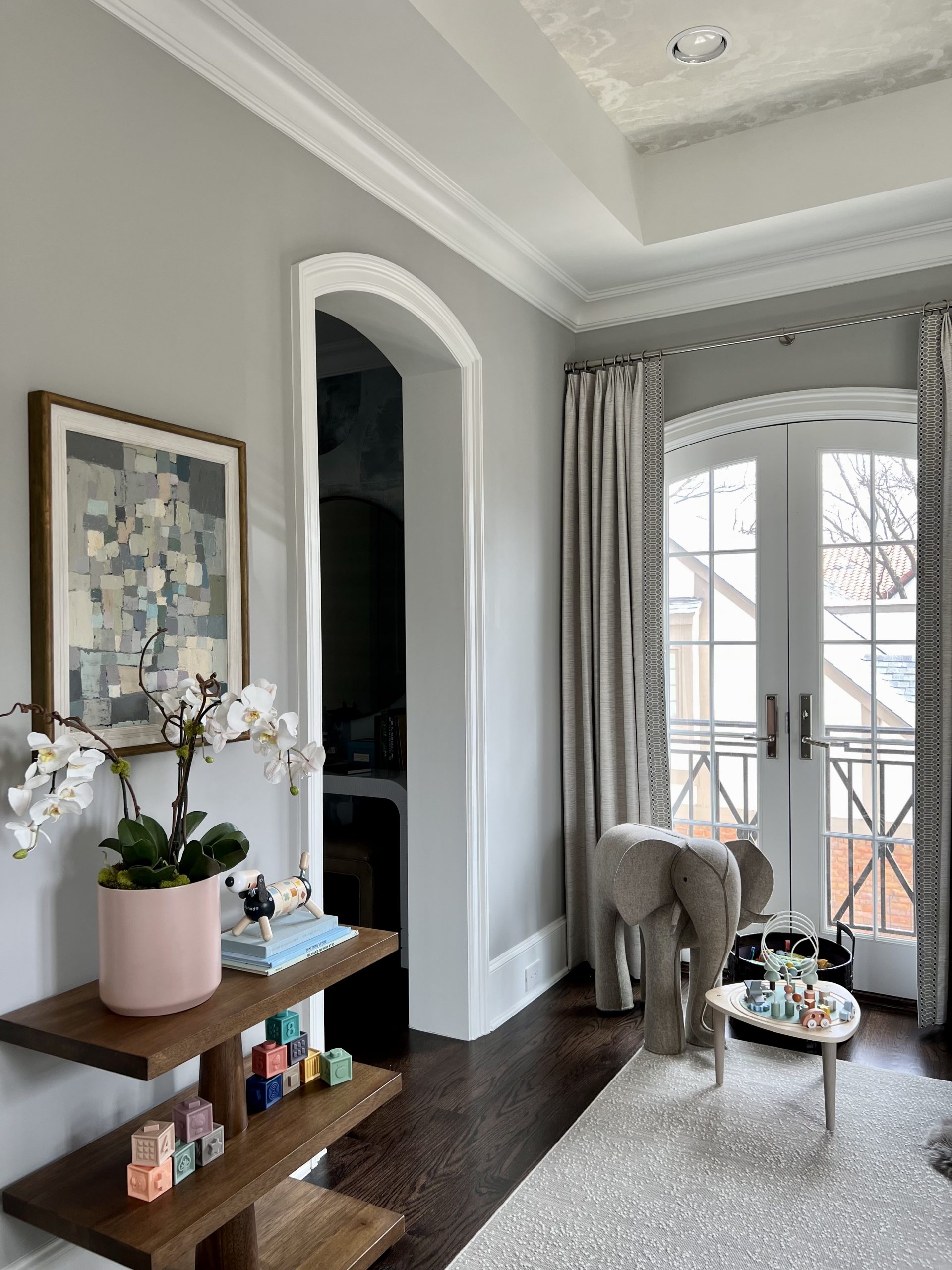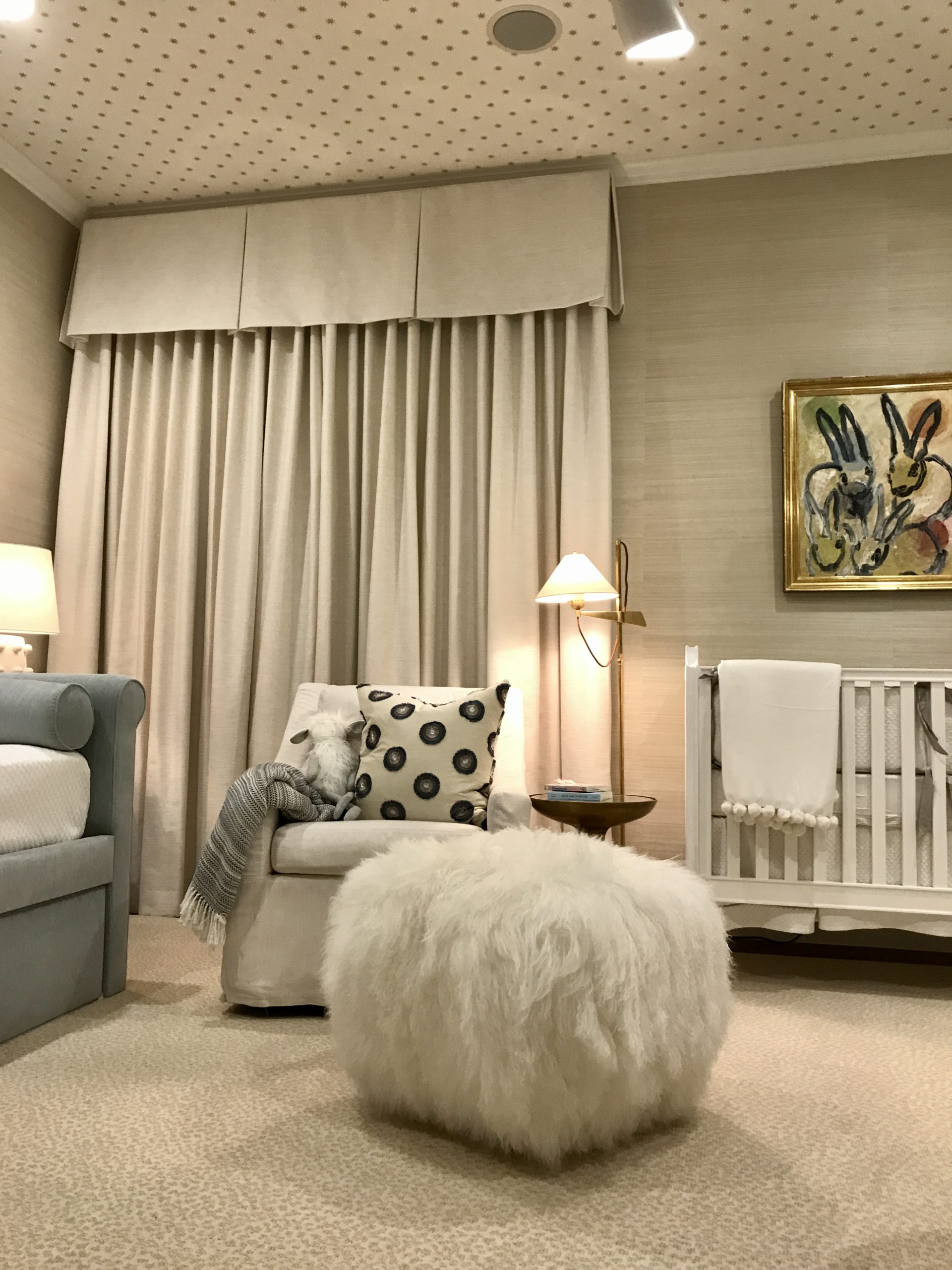 3. Perfectly Personal
Every child and teen wants to have a space to call their own. And to help them do that, it's great to bring in things they love. It lets them claim their room and to feel right at home. We help our clients' kids show their personality through art, the perfect seat, little hideaways and great storage for the things that mean the most to them. We like to also think out of the box, like with the skateboards we used as art for a teen that loves to ride his own board.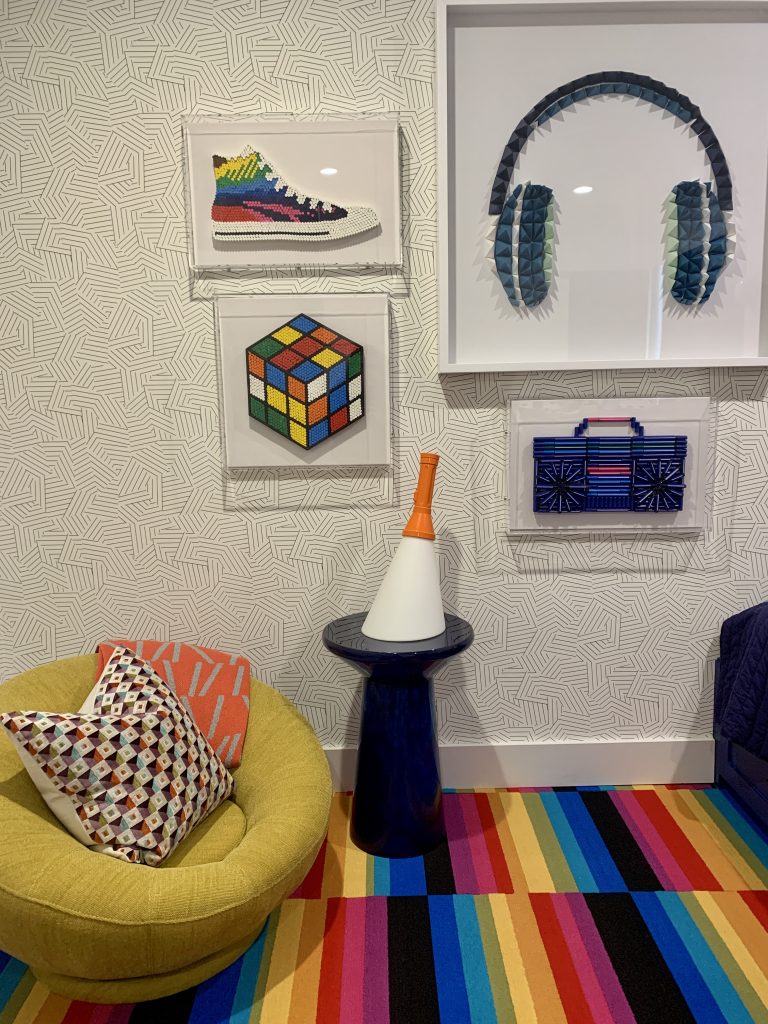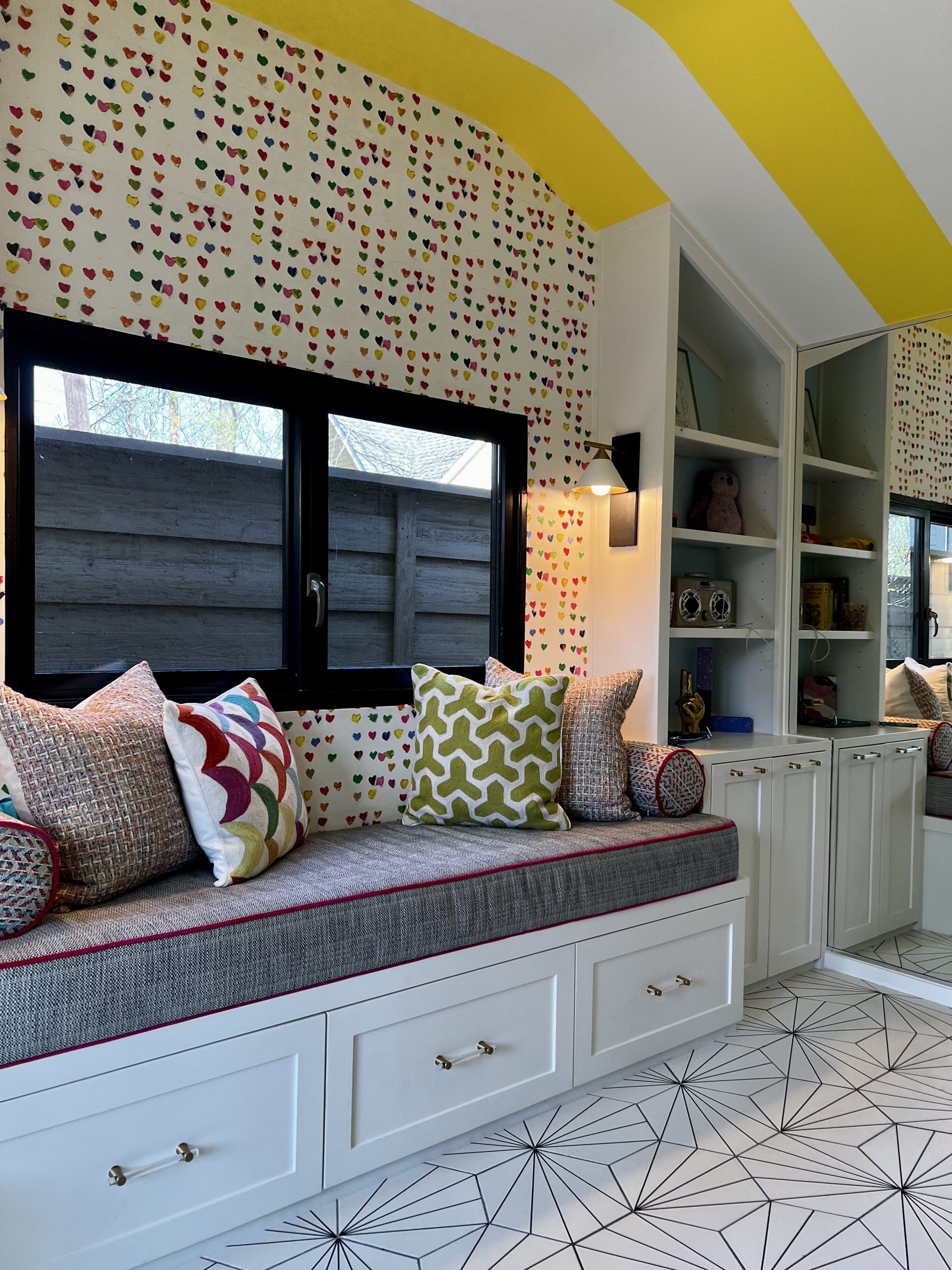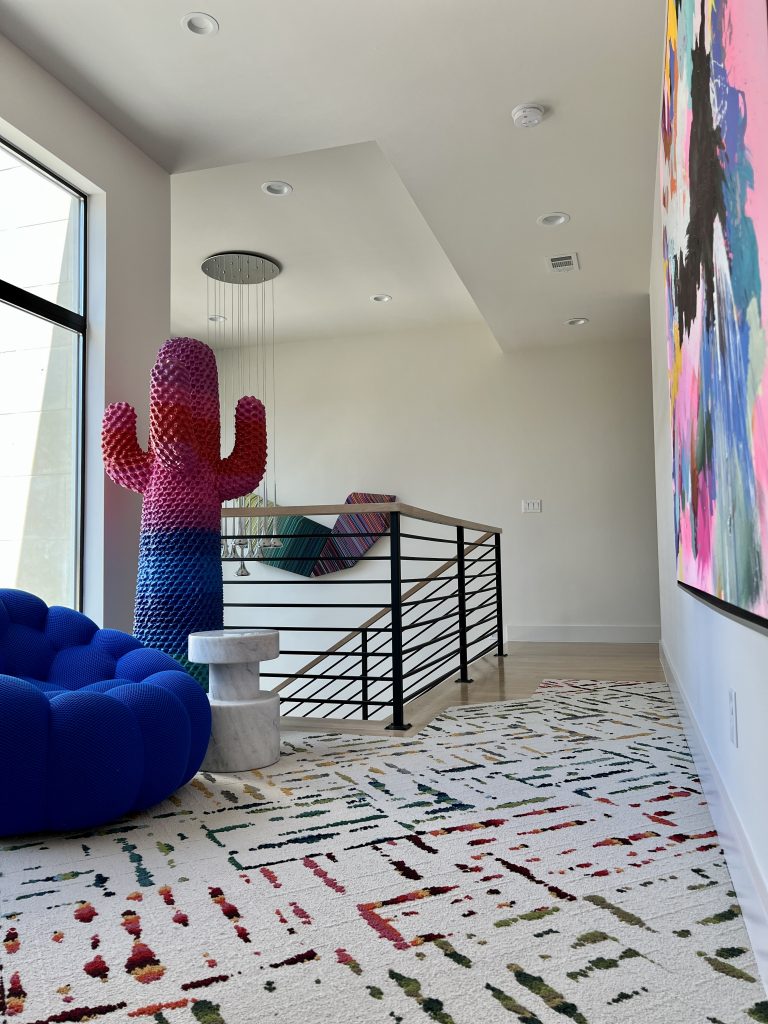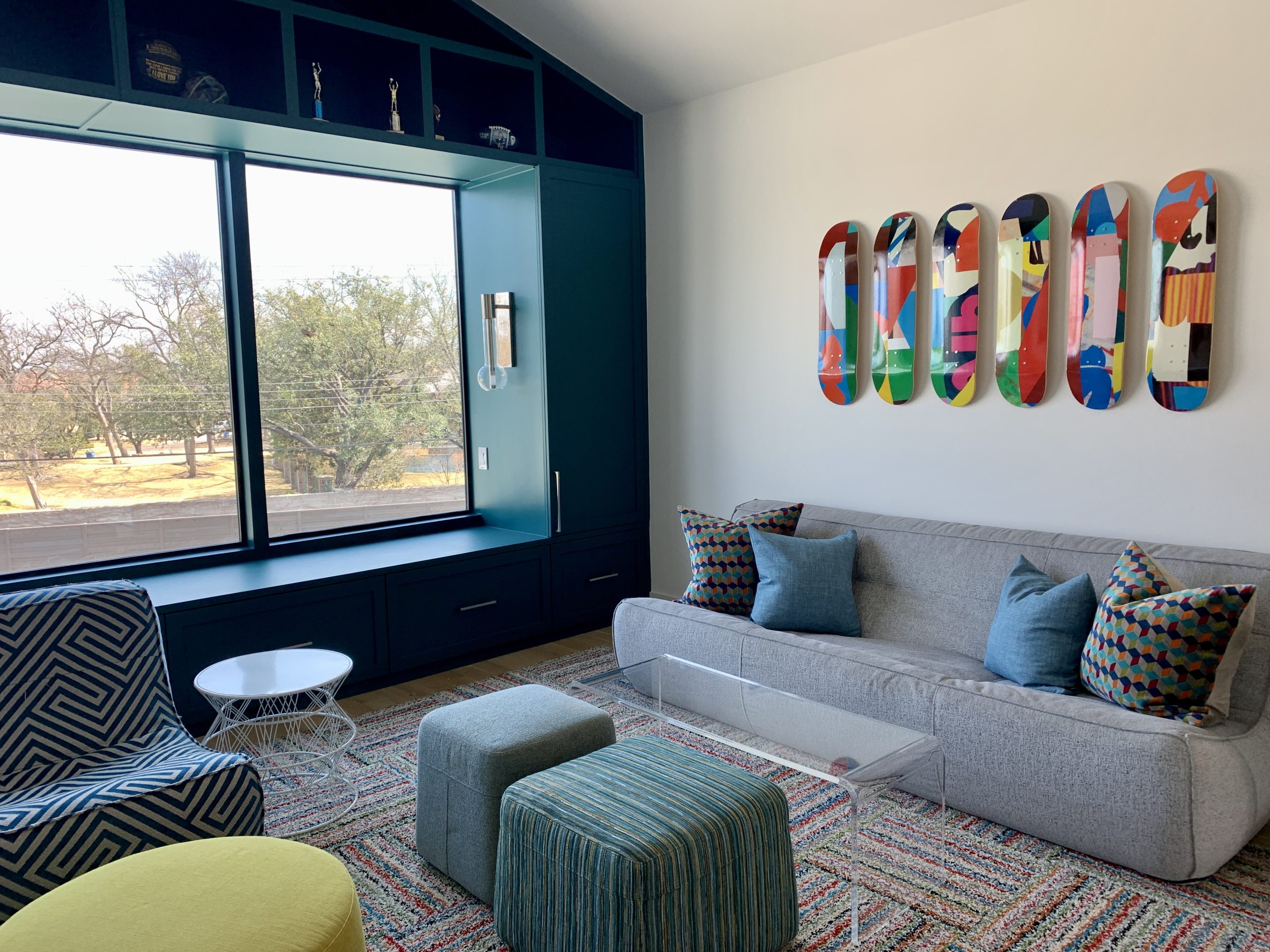 Use these ideas to create the perfect rooms for your kids. Or if you want help making the most of every square inch of your home, contact us today!
Follow along with all of our projects over on Instagram at @pulpdesigns!
Post by: Ellie Watt
Credits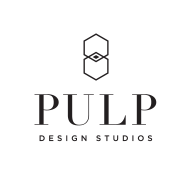 GET INSPIRED
SUBSCRIBE TO OUR NEWSLETTER TO
GET AN INSIDER LOOK IN YOUR INBOX