11/11/20
5 Tips for Setting the Perfect Table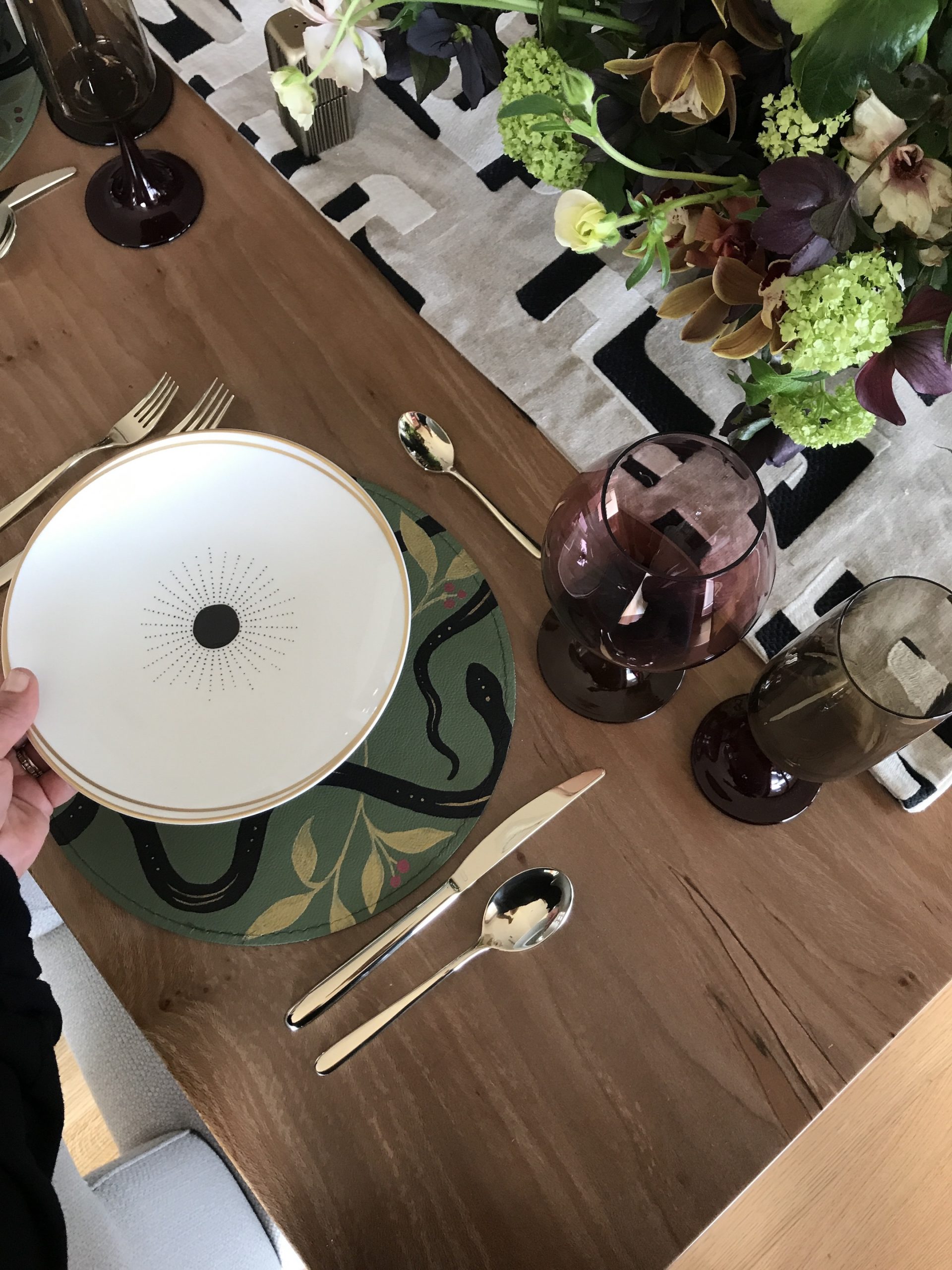 There's an art to setting a stunning table for a dinner party – it's more than just plates and linens. With Thanksgiving only two weeks away, the Pulp team has assembled their top 5 tips for making this a holiday table to remember, showcasing photos from an amazing shoot we did for Traditional Home magazine. And be sure to read to the bottom to find a link to our favorite holiday playlist!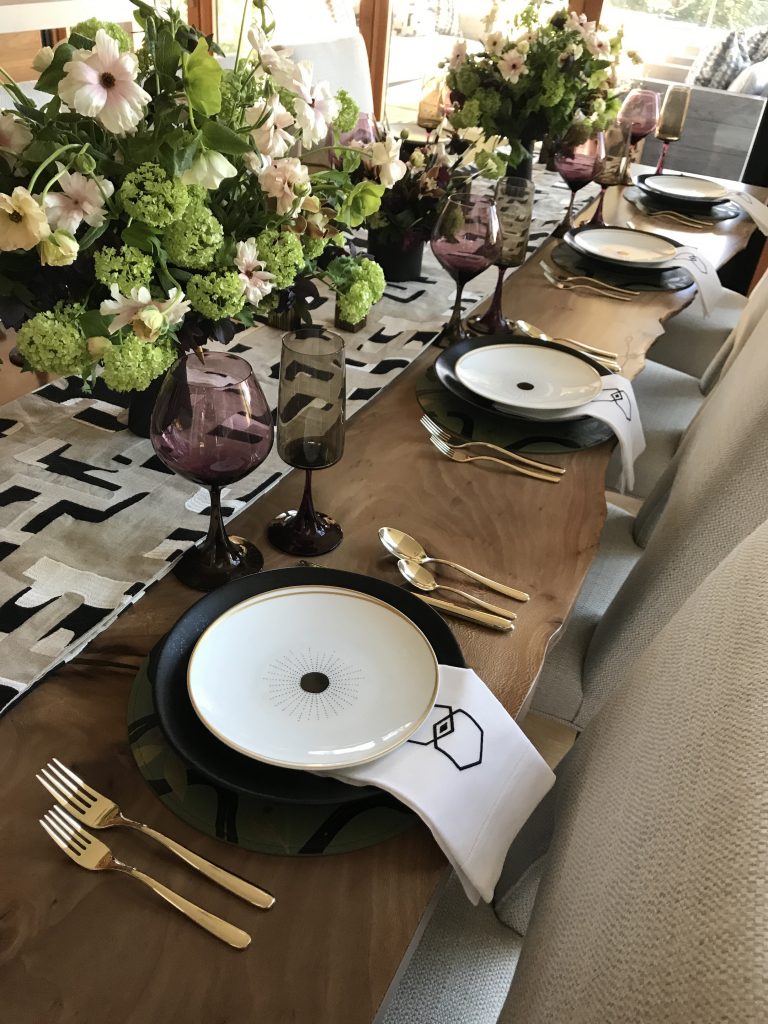 1. Make It Visually Appealing
The best table design has a lot of visual interest with different heights, patterns, colors, and textures. It makes the table look fuller and more sophisticated, too. We also added style with a custom table runner in our Pulp Design Studios for S.Harris fabric, using the Hidalgo pattern. You can get that fabric, too, by clicking here.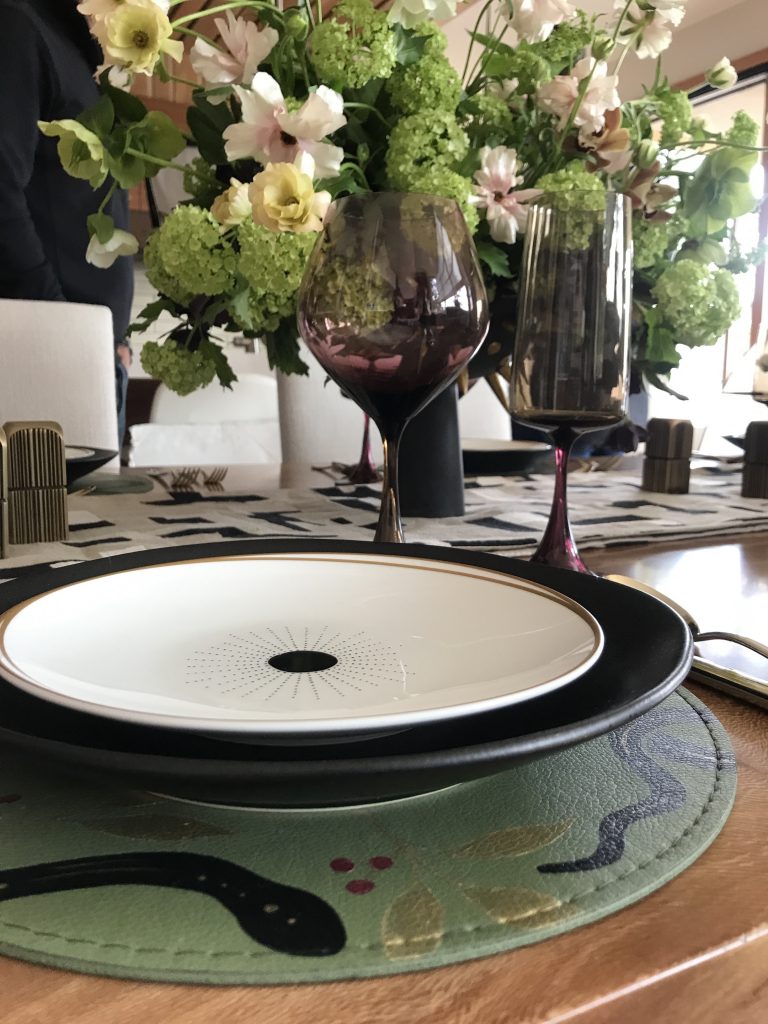 2. Add a Unique Detail
Use something unique like these handpainted leather placemats to set your table apart. Mix in a vintage bowl that you picked up on your travels. Serve your sides in pottery you found in a gallery. Think about how you can add unexpected moments that tell a story.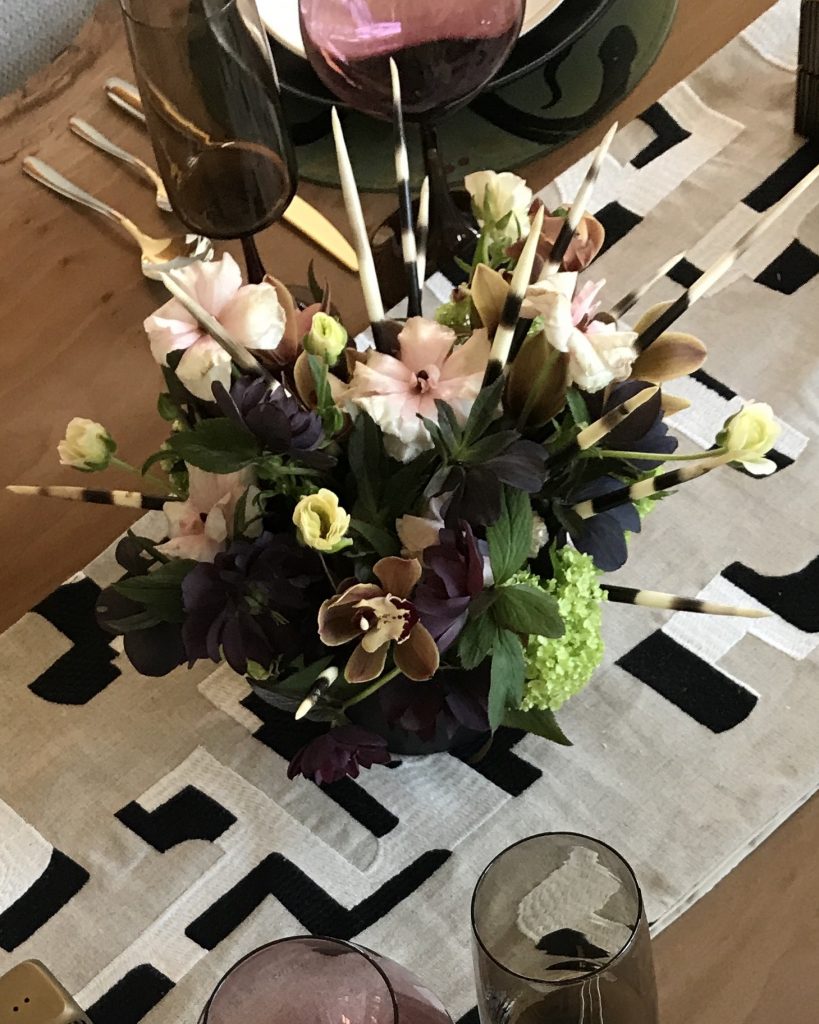 3. Keep It Fresh
Flowers, fruits, herbs, plants all add life to the table. But even here, be daring with your table decor. We added porcupine quills to this arrangement, which took it from good to fabulous!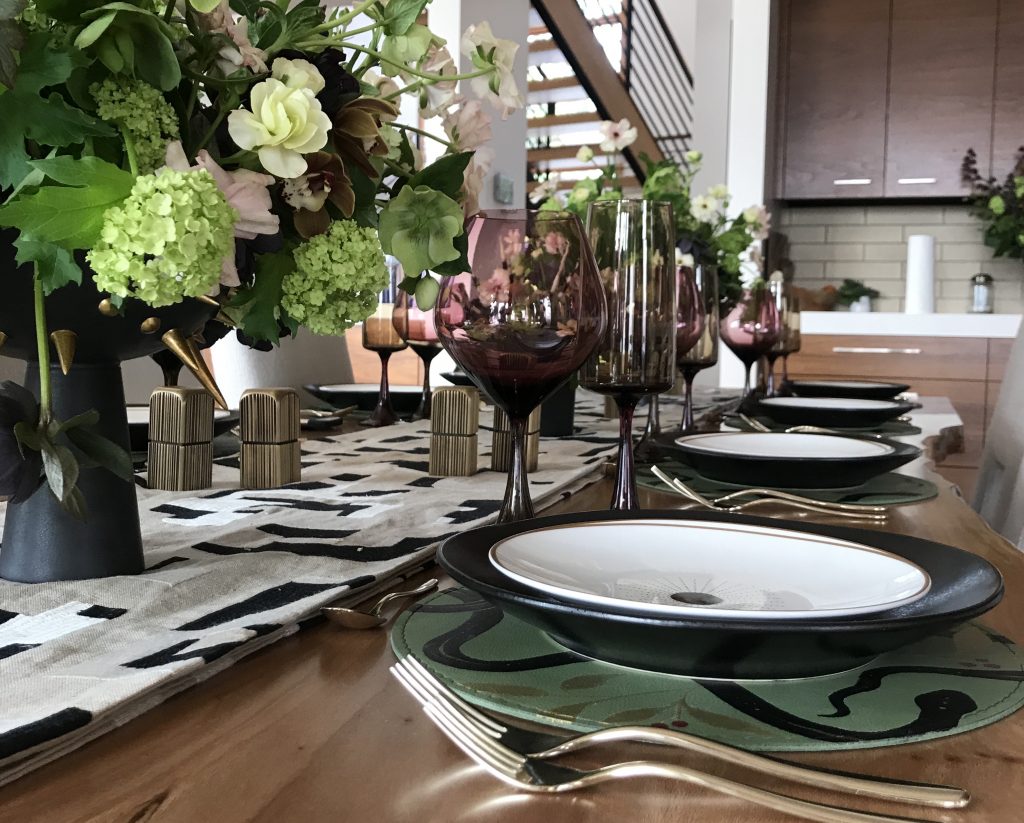 4. Make It Personal
No one should have to reach for the salt and pepper, so we like to offer either personal shakers at each place setting, or at least multiples at each end of the table. It's the little things that mean a lot!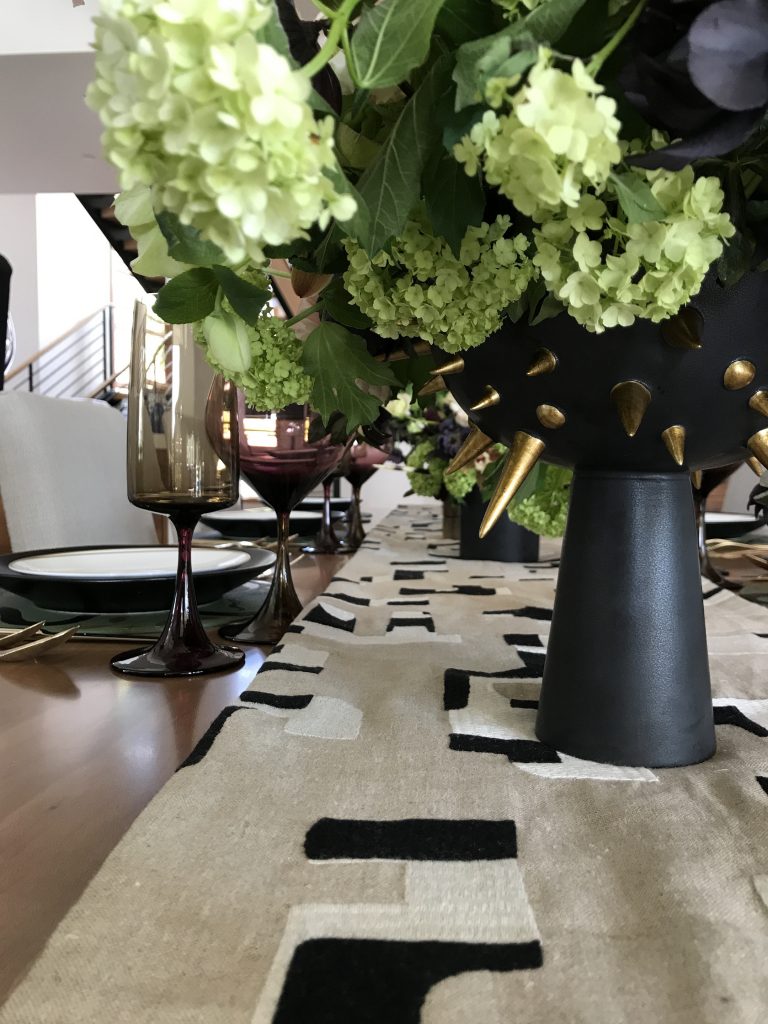 5. Be Bold
Who says you have to use the same old clear vase? We love using objects with a lot of visual interest for our florals, like this spiky footed goblet by L'Objet. You don't have to use the same old turkey platters and fall-themed plates. Make your table memorable with bolder designs and ideas.
We know that this holiday season is going to be different with shutdown rules and smaller gatherings. To lift your spirits during this holiday season, click here for Pulp's Merry + Bright playlist on Spotify!
Credits