10/7/20
5 Tips for the Perfect Kids' Spaces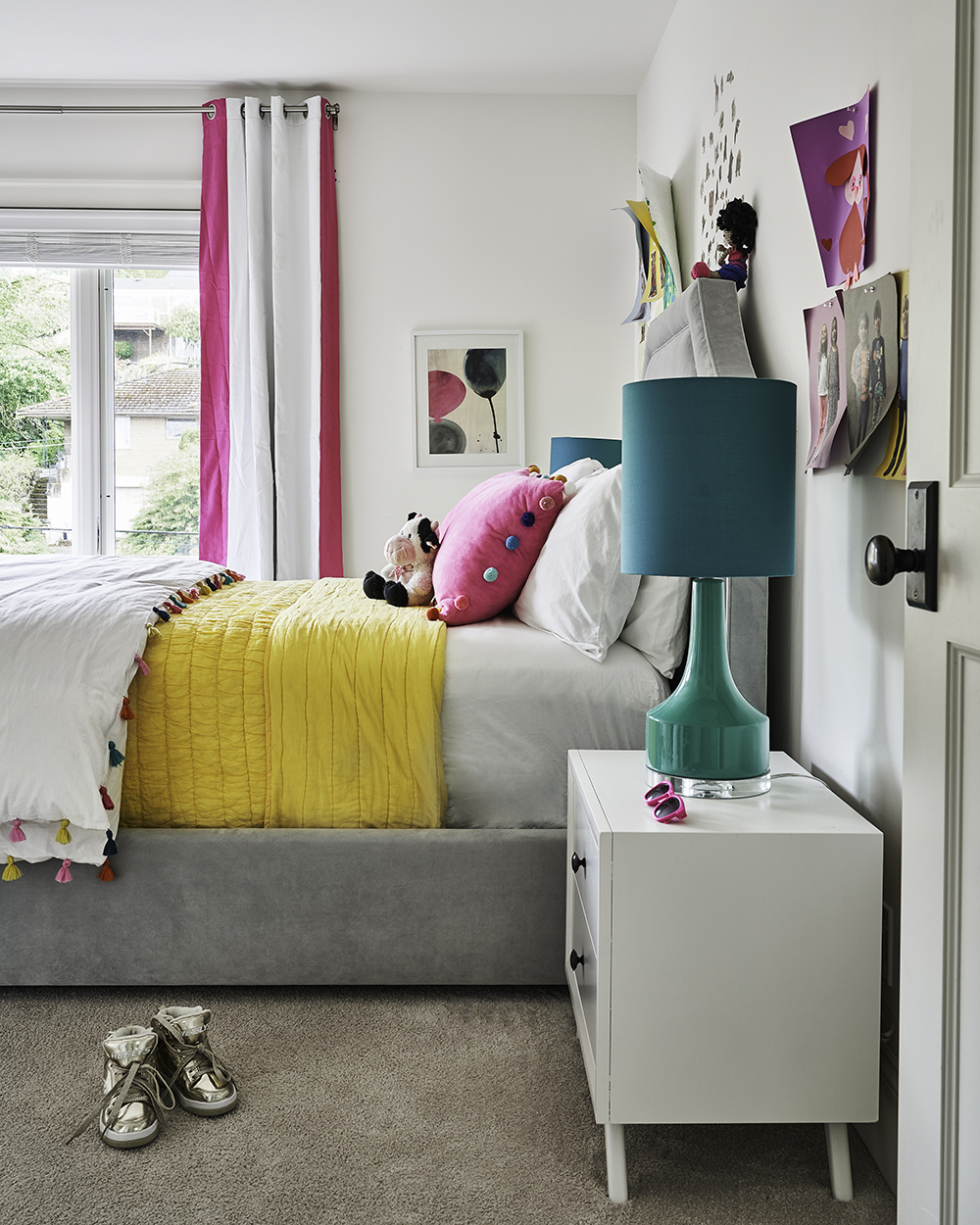 Kids' rooms have always been important in homes, but they haven't always been top-of-mind for designed spaces. Whether it's a playroom or a bedroom, creating a great space for the littles in your life is critical today. These areas have to function for school days, play time, rest and relaxation, and so much more. Here are 5 tips that will help you support what your children, and you, need at home.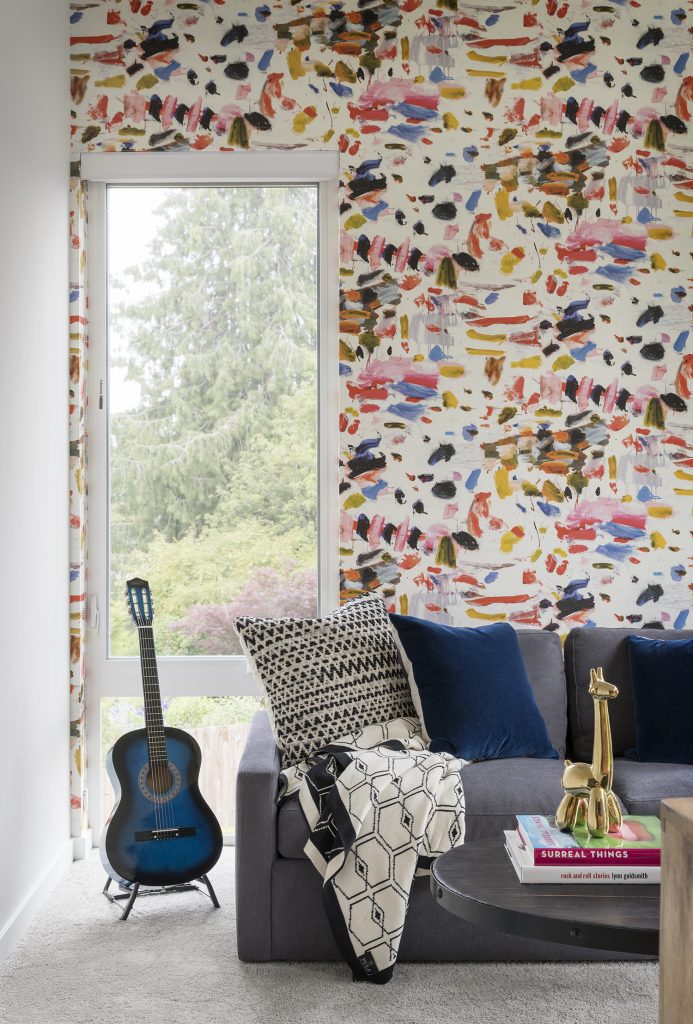 1. Make It Worry Free
Use performance fabrics or treated materials to keep stains and spills down to a minimum. That way they can play and you don't have to worry! The music room above has a painterly wallpaper designed to inspire the young artist who lives there. We gave the room plenty of functionality, as well as worry-free fabrics, so the family loves hanging out here together.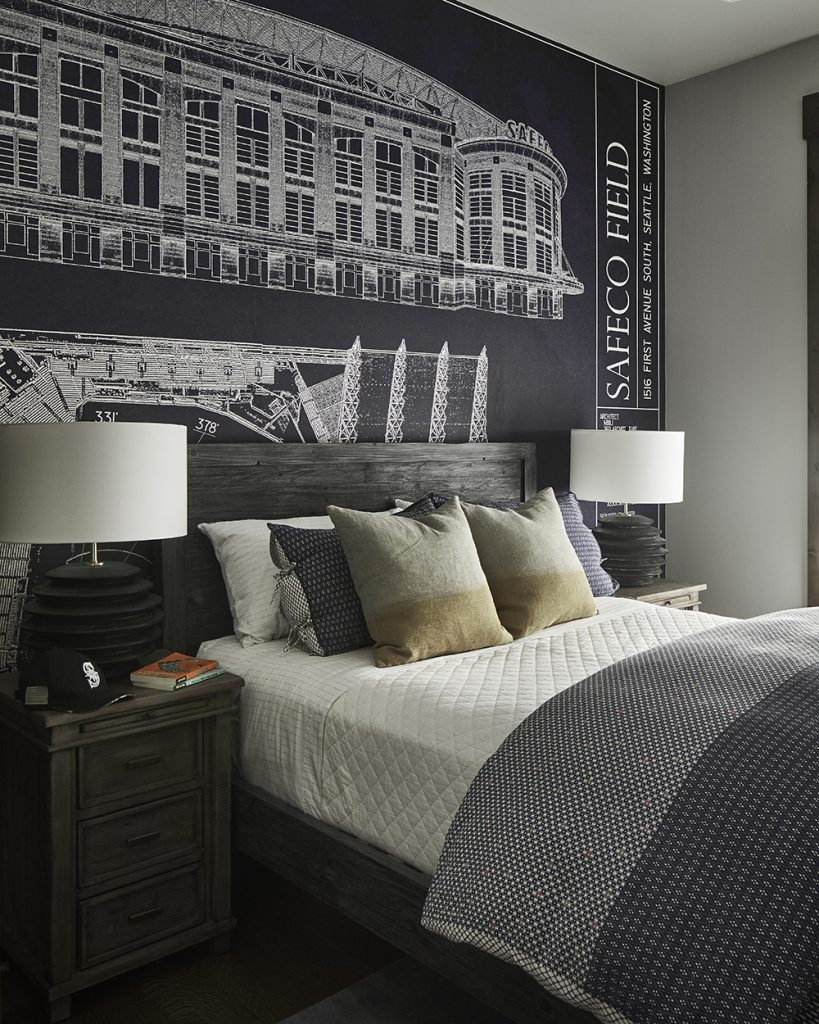 2. Make It Fun
Add a sense of fun and wonder to spaces. Let them reflect what your child loves. If they are into dinosaurs, then use a whimsical dino print on the walls or bedding. Teens definitely do not want to have spaces that make it look like they're kids, but they do want them to still reflect who they are. In the space above, we added great mural of a baseball stadium for a major sports fan. Still fun, but more grown-up.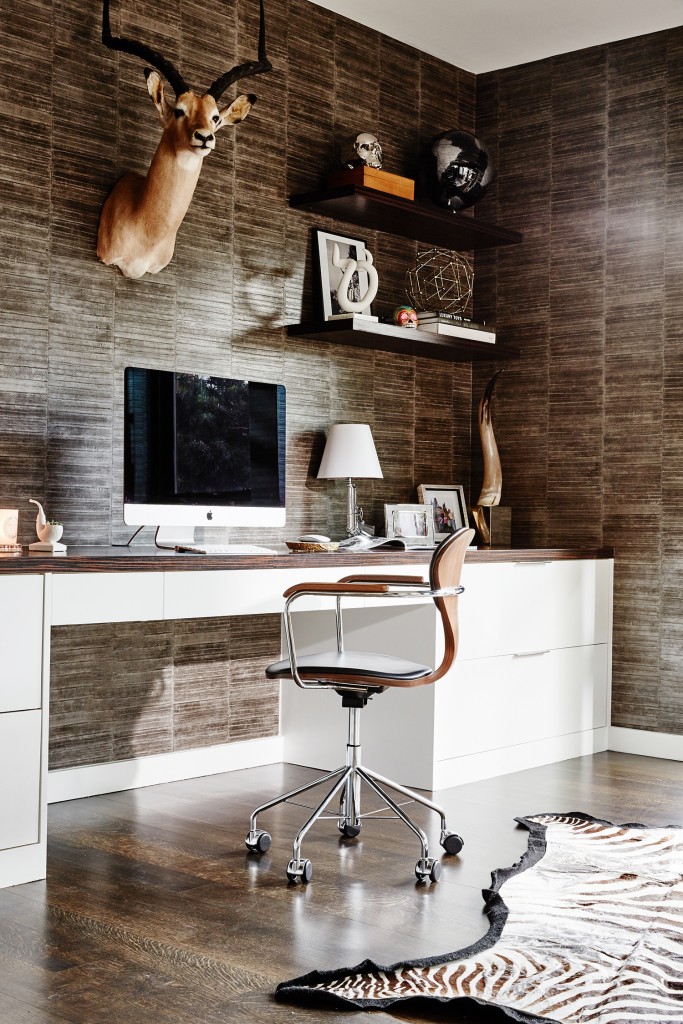 3. Tech Talk
Everyone needs tech for school and play today, so be sure you have good WiFi, lots of USB plugs, and great lighting to protect those eyes. Consider boosting your internet plan if there are a lot of you at home during the day now. For older kids and teens, give them a space that's ready to work as hard as they do. In the room we designed above, there is a ton of storage, and a more hip vibe that will look fab on Zoom.
4. Perfect Palettes
Keep your child's favorite colors in mind. We always ask our clients' kids what they would prefer. It makes their rooms feel like they're made just for them. Go bold and bright in play and work spaces, but keep things quiet in bedrooms to help quiet their minds. For example, the patterned rug in the room above becomes a raceway or a building zone when the toys come out. Color inspires imagination!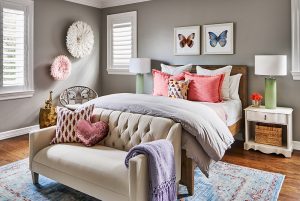 5. Grow Up
Remember that teens also want spaces that are their very own. In fact, privacy is more important to them at this stage of their life than almost any other. So give them a sense of style and "cool" in their rooms.
For more inspiring kids rooms, see our portfolio. And give us a call for help creating work and play spaces in your home!
Credits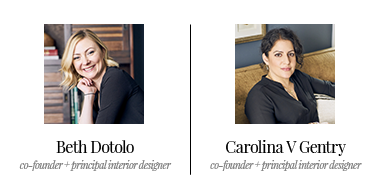 GET INSPIRED
SUBSCRIBE TO OUR NEWSLETTER TO
GET AN INSIDER LOOK IN YOUR INBOX