12/9/15
Bedside Table Must-Haves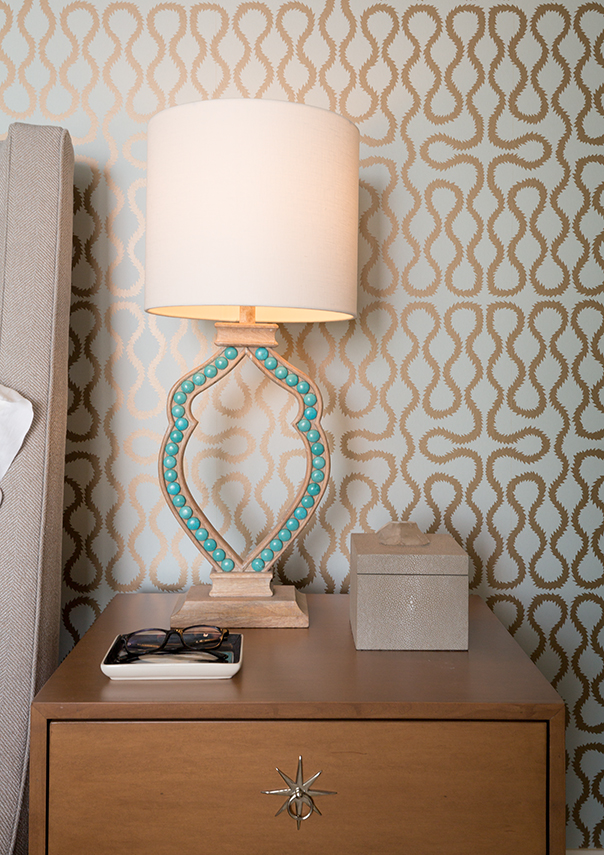 interior design by Pulp Design Studios
Accessorizing a bed side table is just as important as selecting the right bed side table. When accessorizing that "Pulp Final 15" (which you can learn more about on our video) for our clients we like to ask them several questions, as part of our Splendid Living approach:
What are the necessities you need at arms length before you get ready to catch some zzz's?  Do you need an alarm clock? Do you charge your phone bedside? Do you read or watch tv in bed? Do you use lotion or lip balm? Do you like personal framed photos bedside? And so on… All key questions to make sure that we are enhancing our client's daily experience.
After all, what could be more important than starting and ending your day splendidly?
Pulp Design Studios' Bedside Basics
A Storage Container: it is the perfect addition to stay styled but be functional to hold your lip balm, hand lotion, or medication.
A Small Tray: it can be used as a coaster or perfect place for your phone or a pair of reading glasses.
A Carafe: perfect for a guest or yourself for that middle of the night sip of water or those thirsty nights
Bud Vases (with or without florals): are always a nice addition to the landscape of your bedside table
And of course, A Lamp: it is not only functional for reading at night, but is also a decorative way to finish off that table top look.
Remember a bedside table is a great way to add some creativity and life to your bedroom.  Hopefully, these tips will help find the necessities to enhance your bedtime experience, but keep it looking stylish as well. Check out our favorite nightstand styles below …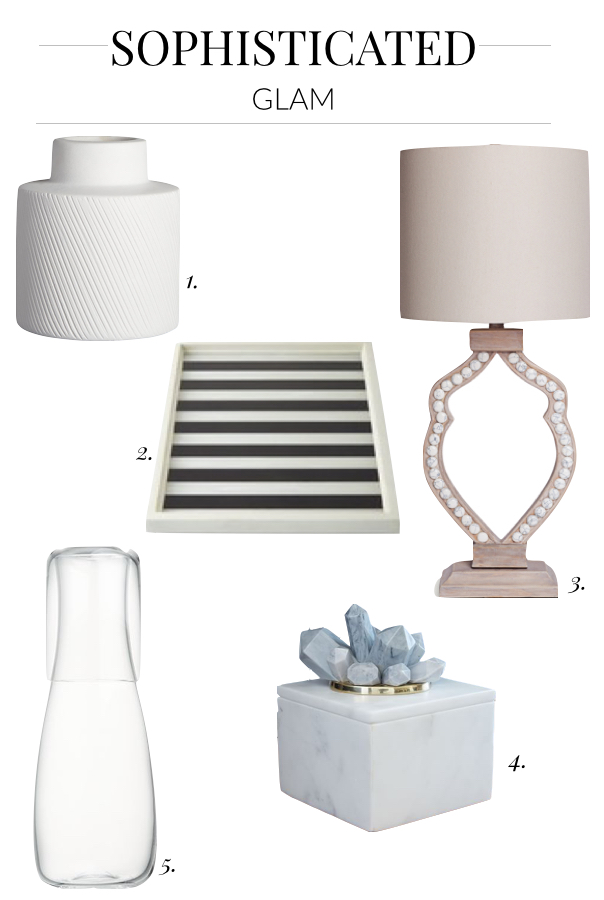 SHOP THE LOOK:
1. Gatz Vase |  2. Striped Tray |  3. Cabochon Lamp, Cream | 4. Eduardo Garza Crystal Box | 5.  Oasis Bed Carafe with Glass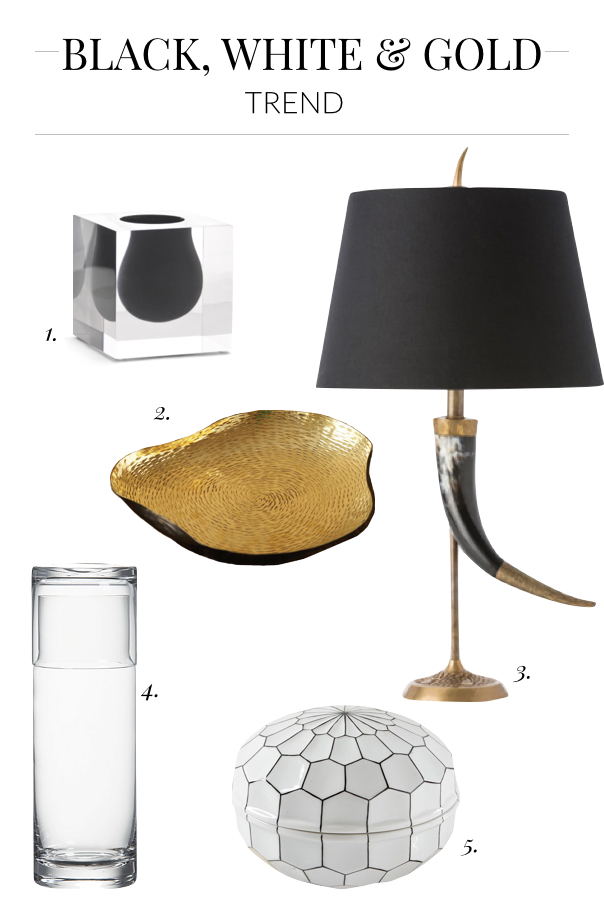 SHOP THE LOOK:
1. Bel Air Mini Scoop Vase |  2. Small Textured Gold Tray |  3. Diana Lamp | 4. Cora Carafe | 5. Facet Box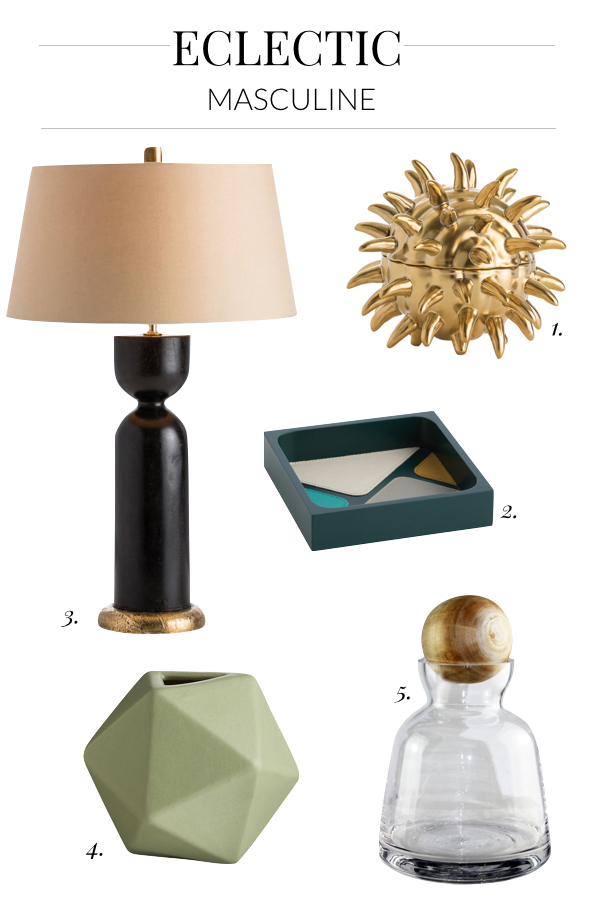 SHOP THE LOOK:
1. Sea Urchin Gold Container |  2. Mondrian Small Tray |  3. Pamela Lamp | 4. Hex Vase | 5. Small Carafe
Credits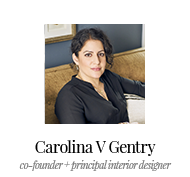 GET INSPIRED
SUBSCRIBE TO OUR NEWSLETTER TO
GET AN INSIDER LOOK IN YOUR INBOX