10/2/12
Building the Perfect Home Bar: The Glassware & Bar Tools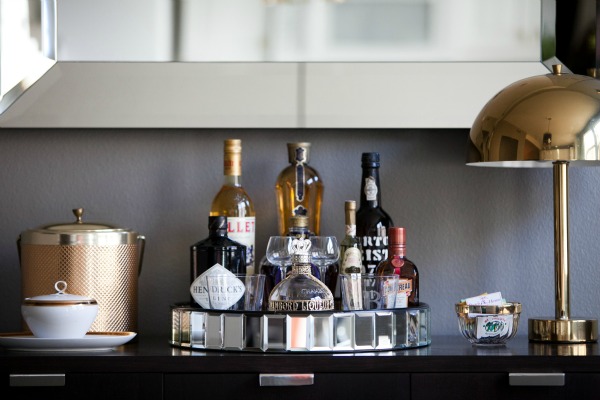 We've reviewed how to find the perfect bar setup for your home and I helped you stock your bar with essentials. Now, it's time to review the glassware, barware, and gadgets needed to make your bar the perfect bar for you.
Like I said in my previous posts, there's no right bar or wrong bar. It's all about the perfect bar for your needs. Review the types of drinks you like to make and buy the glasses and tools you need to make those drinks. Once you get it your bar started you can add to it as you discover more drinks. Here is my essential barware…
The Tools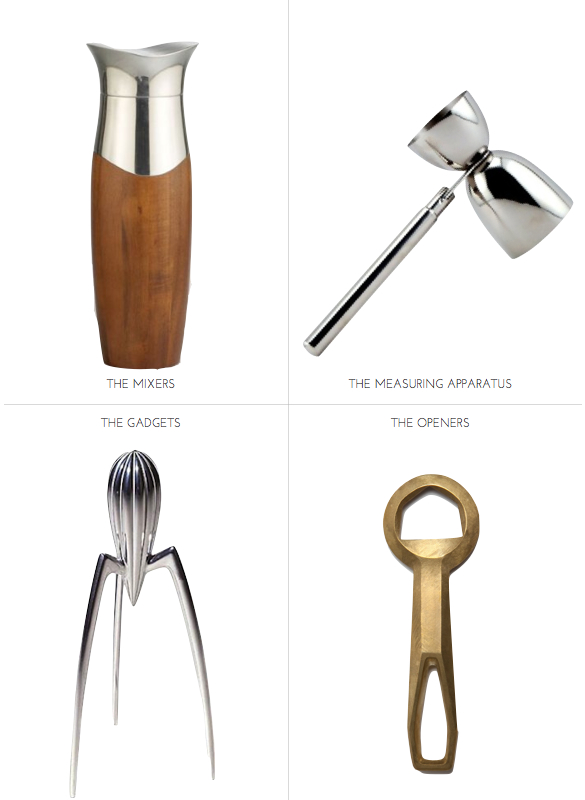 The Bar Tool Shopping List:
Blender
Shaker (Nambe Shaker pictured)
Bar Spoon
Jigger (Double Jigger pictured)
Ice Bucket
Strainer
Juicer (Stark Juicer pictured)
Muddler
Bottle Opener (Fort Standard pictured)
Corkscrew
The Glassware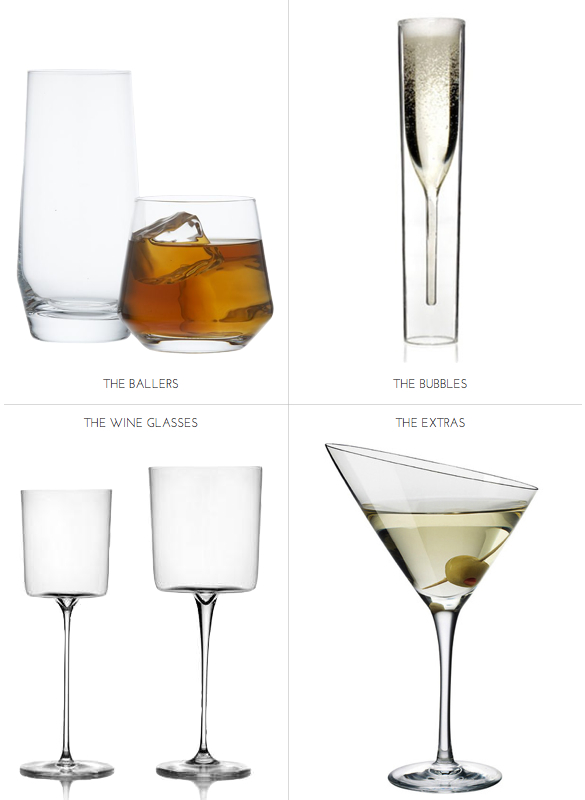 The Glassware Shopping List:
Highball (Tour Glasses pictured)
Lowball (Tour Glasses pictured)
Champagne Flute (Inside Out pictured)
White Wine Glass (Arles Crystal pictured)
Red Wine Glass (Arles Crystal pictured)
Cordial Glasses
Shot Glass
Martini Glass (Eva Collection pictured)
Pilsner
Now that you've built your perfect bar… Let's make some cocktails! Stay tuned. Since I've been trying my hand at some new cocktails I've learned a few tricks & cocktails that I'm dying to share.
Featured photo via Glitter Guide of Small Shop Studio
Credits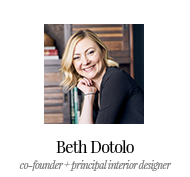 GET INSPIRED
SUBSCRIBE TO OUR NEWSLETTER TO
GET AN INSIDER LOOK IN YOUR INBOX