9/25/12
Building The Perfect Home Bar: The Spirits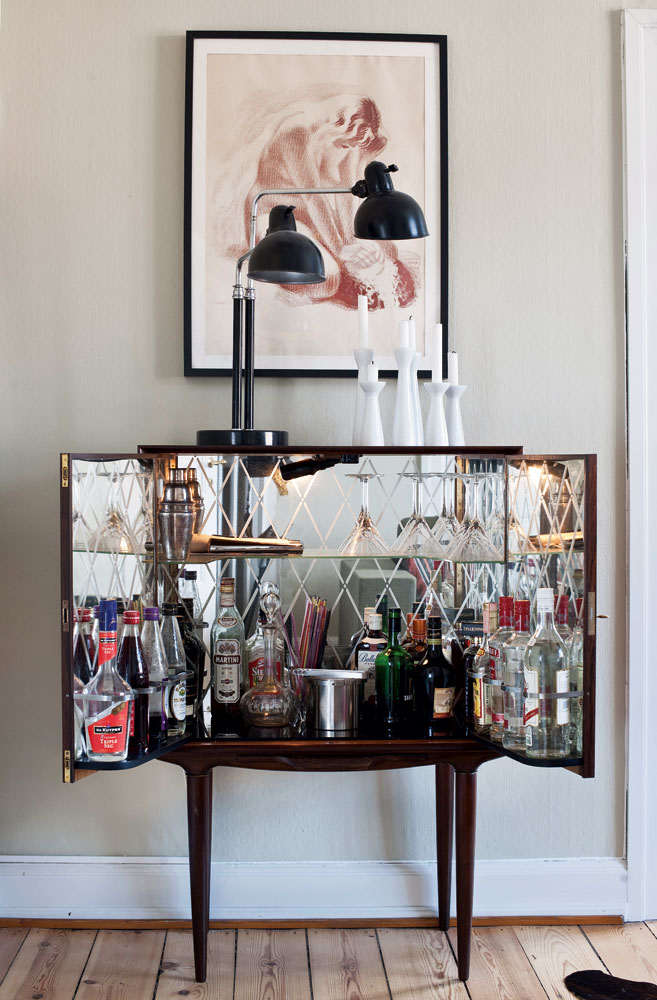 I've been covering the topic of building the perfect home bar for a couple of weeks now. First we selected the foundation, now we've got to get the spirits. I've done lots of research on exactly what spirits a proper home bar should have, and mostly you'll get the same results: Go out and buy a ton of booze! However, I've come to the conclusion that you should buy for the drinks you like and you should build slowly and let your bar grow.
I found that my approach to building the perfect bar, was similar to how we approach designing your home. A good bar should be curated to your taste. It shouldn't be a boxed up version of what you think you should be drinking. Buy for what you like and what you'll use. Oh, and make it stylish (we can't forget that)…
So, I've decided to share my picks for my perfect home bar. I don't love fruity or creamy drinks that are heavy on sugar. I prefer clean but complex cocktails that favor a citrus palette. I generally like clear liquor cocktails or a whiskey/bourbon cocktail, but that doesn't mean I won't whip up a hot rum or brandy drink on a brisk fall night. Based on my preferences, here's how I built my bar:
THE SPIRITS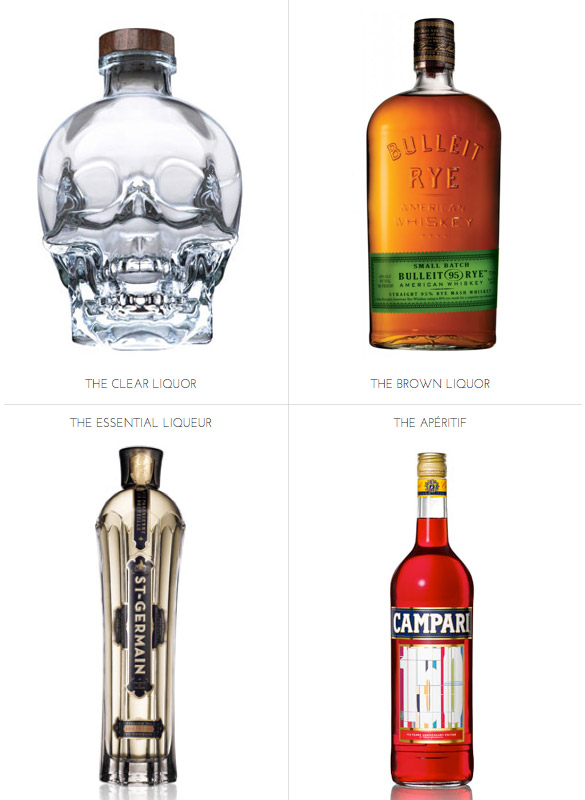 The Spirits Shopping List:
Vodka (Crystal Head Vodka pictured)
Gin
Bourbon Whiskey (Bulleit Bourbon Whiskey pictured)
Scotch Whiskey
Rum
Brandy
Tequila
Elderflower Liqueur (St Germain pictured)
Sweet Vermouth
Campari (Campari pictured)
THE MIXERS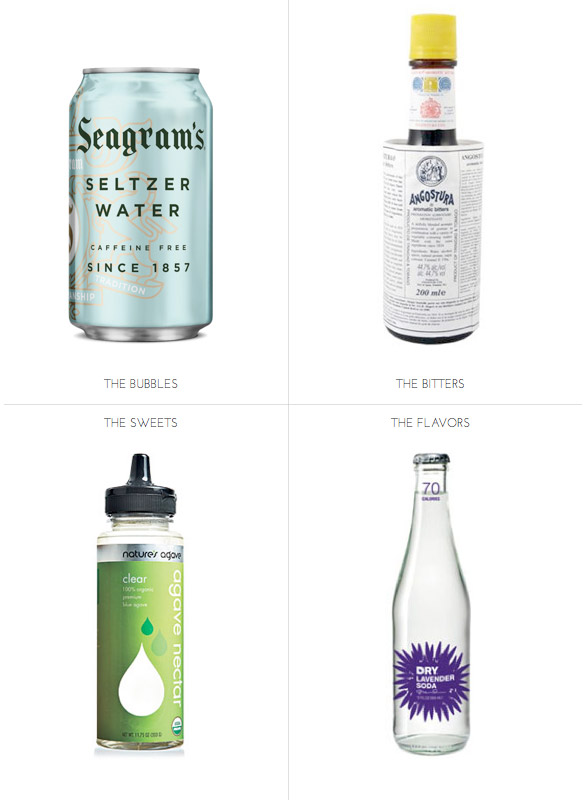 The Mixers Shopping List:
Sparkling Water (Seagram's pictured)
Club Soda
Champagne or Prosecco
Bitters (Angostura Bitters pictured)
Simple Syrup
Agave Nectar (Nature's Agave pictured)
Grapefruit Concentrate
Flavored Soda (Dry Soda pictured)
Ginger Ale
Vanilla Extract
White Wine
THE GARNISHES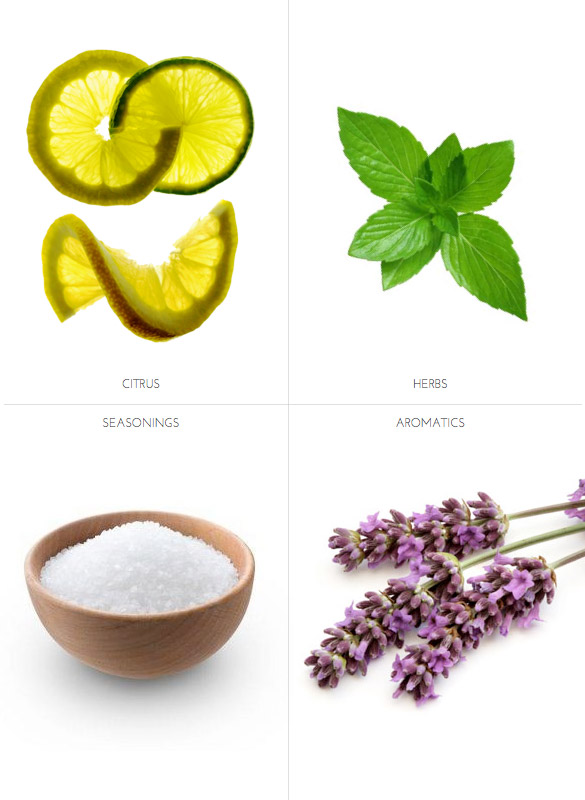 The Garnish Shopping List:
Lemons
Limes
Fresh Mint
Fresh Basil
Sea Salt
Pepper
Olives
Fresh Lavender
Like I said, don't empty your pocketbook building your bar all at once! Decide what you like to drink, build a list from there, and build slow.
Coming up, I'll help you outfit your bar with some modern barware & tools. Until then…
Cheers!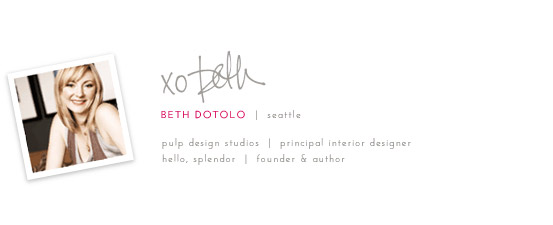 Featured image via Bo Bedre
Credits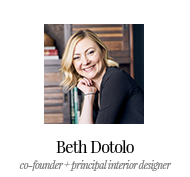 GET INSPIRED
SUBSCRIBE TO OUR NEWSLETTER TO
GET AN INSIDER LOOK IN YOUR INBOX