2/3/21
Design for Those Awkward Spaces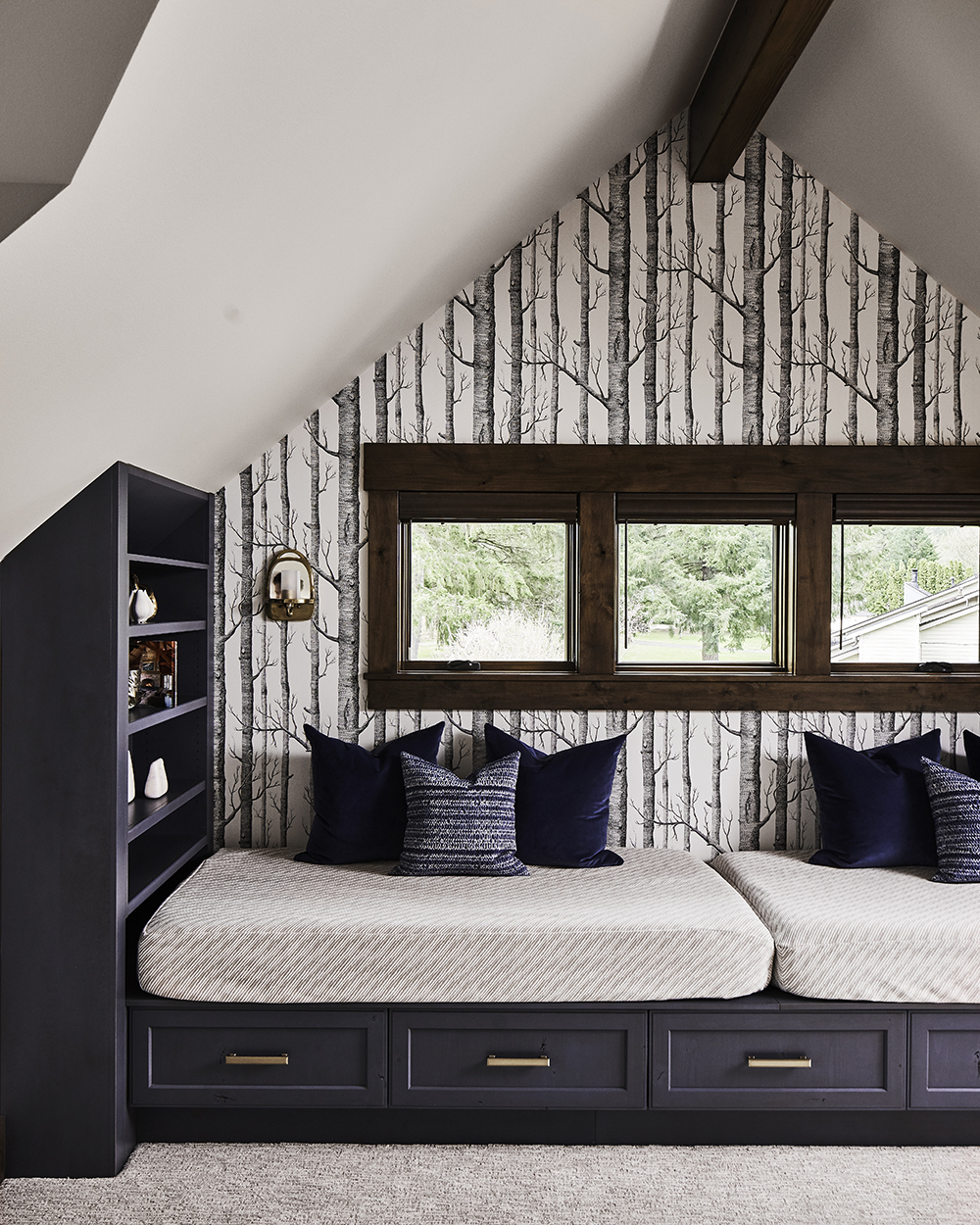 Even in a new build project, you can sometimes have "leftover" space – that area under the stairs, the other side of a closet, a weird passthrough. And in older homes, there are all sorts of niches and awkward spaces that you just don't know how to reconfigure. That's where the Pulp design team comes to the rescue – we love creating inventive design solutions to provide both function and fabulous looks!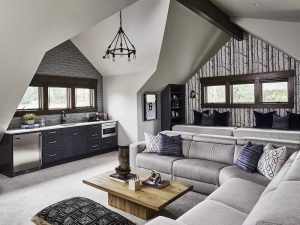 The Unused Attic
So many homes have bonus space or attic space that just isn't being used. With lots of angles in a roof, people often throw their hands up rather than try to tackle that space. In the new build project above, the home's upstairs
 attic area was originally 
planned to be unused 
space. But the Pulp team
 developed the idea for a 
media room with a built-
in bar. Now it's one of the 
family's favorite spaces! We took advantage of all the odd angles, instead of being limited by them.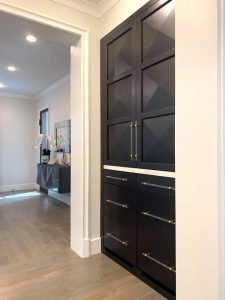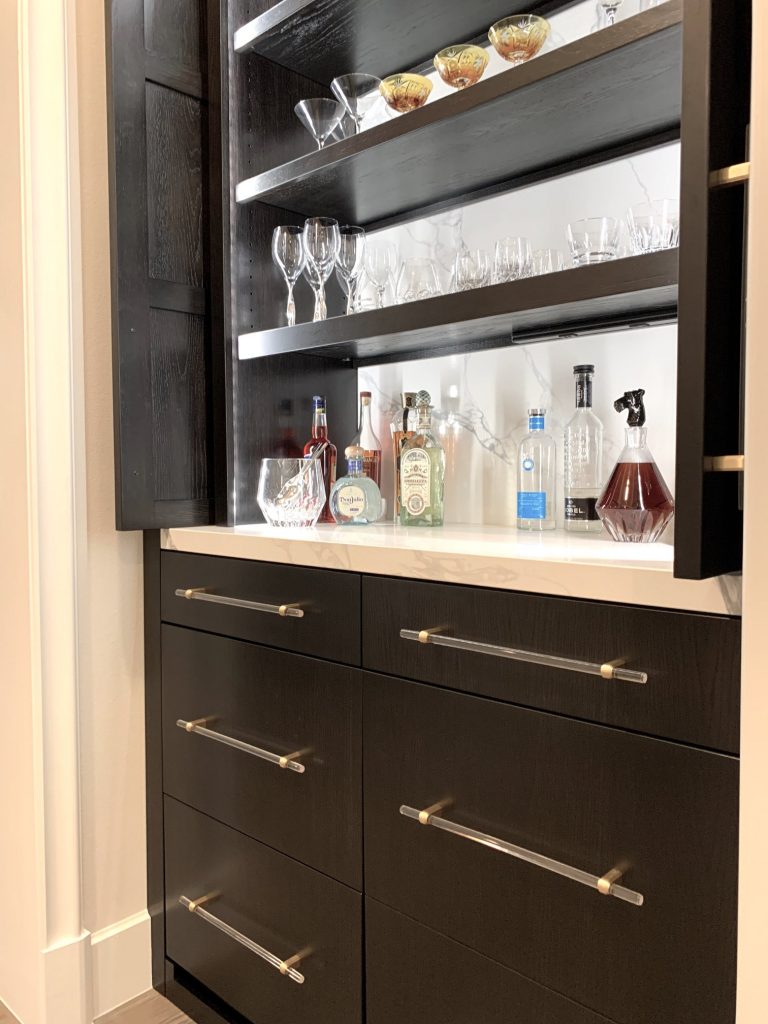 That Weird Niche
Sometimes there are strange niches in a house that made sense at one point, but are just weird problems now. We love the old telephone spots, the areas that once held art or even an ironing board, and other fun architectural head-scratchers. And some, just don't make any sense. In this Texas home, we filled a useless niche in a hallway to the dining and living room with a functional custom bar. It has a built-in Thermador pull-out refrigerator, freezer drawers, and a Sub-Zero wine fridge. Our clients are thrilled with how this space functions now, and it definitely looks purpose-built.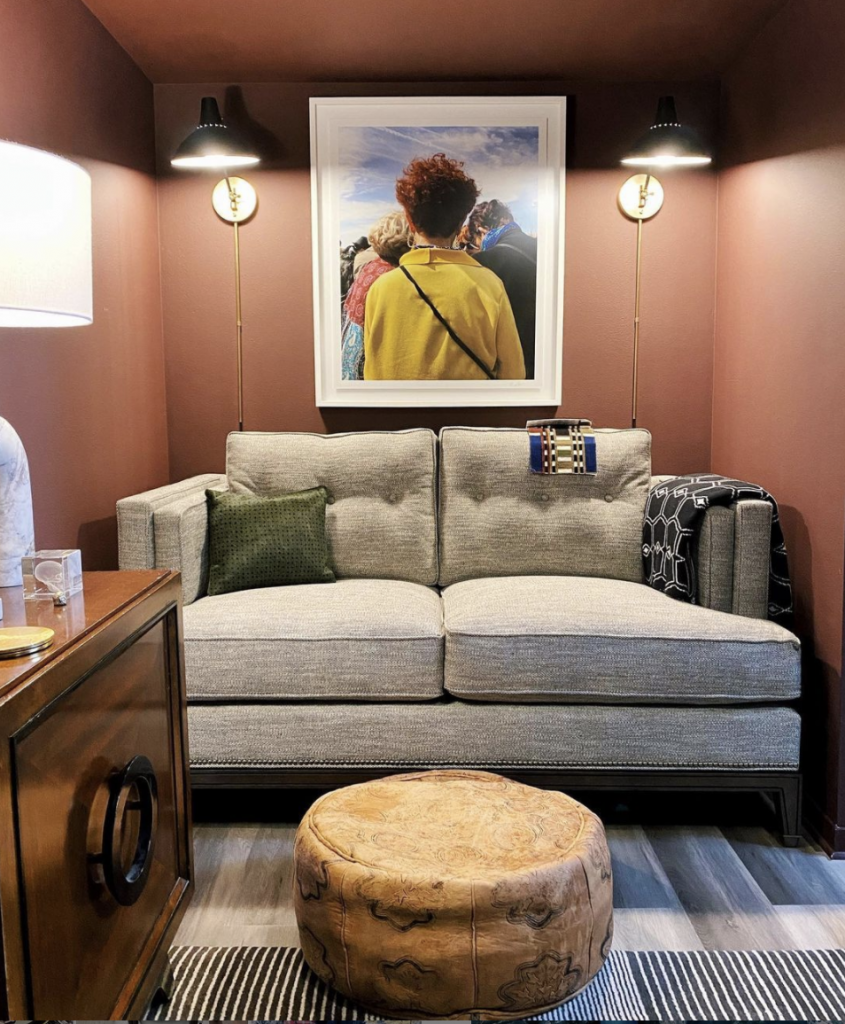 A Room with No Purpose
Even our co-founder Beth Dotolo had an awkward space in her home's basement. This small room didn't have a purpose, and it was too small for a guest room or family area. So she turned it into her home office and personal sanctuary! It's still a work in progress, but we love the moody vibe she has going in this seating nook. We also are obsessed by the art by her photographer husband Kevin Dotolo!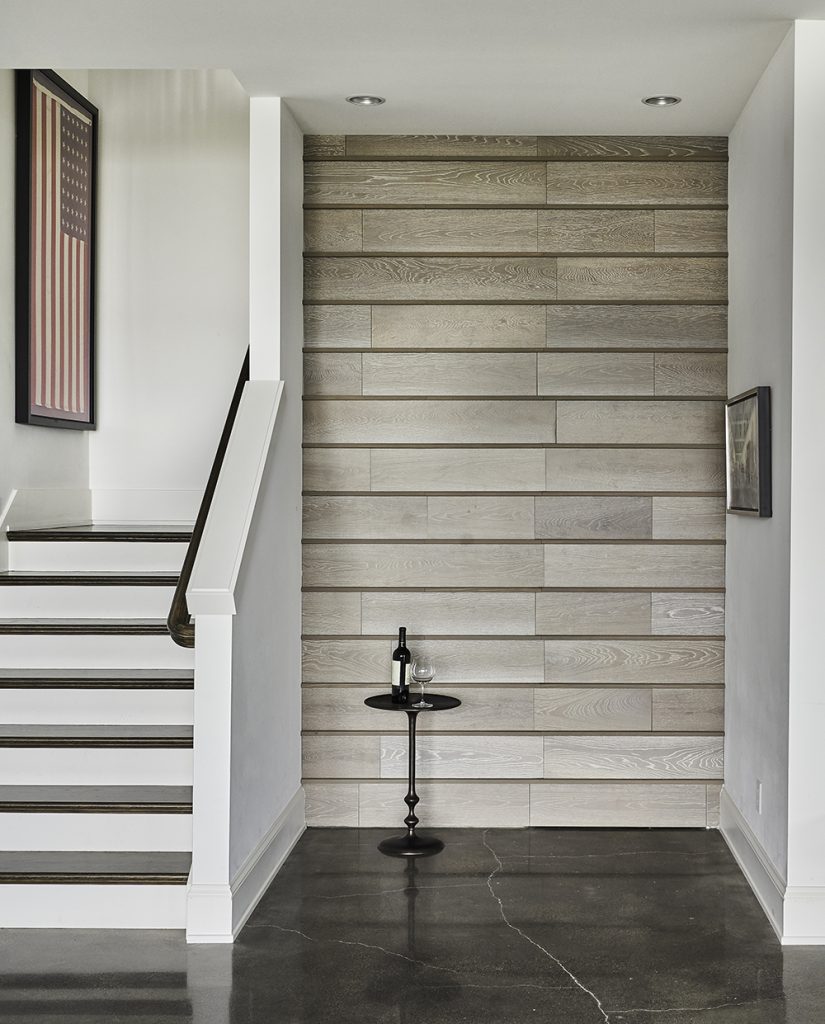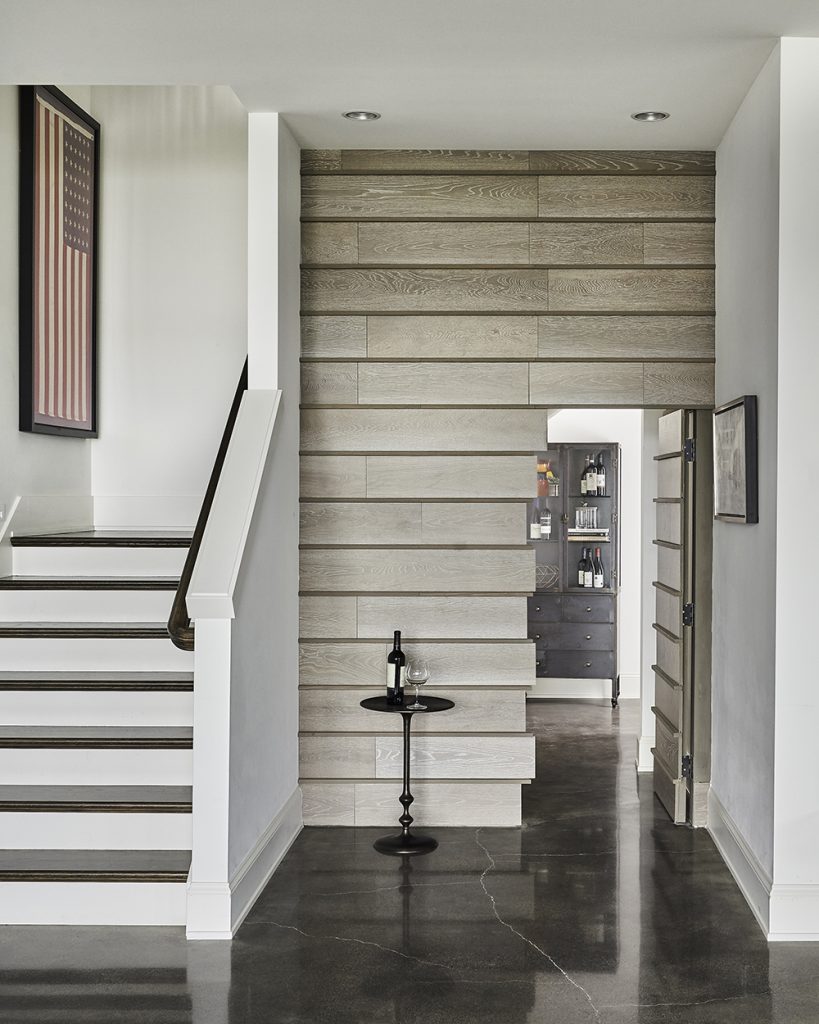 The Space Under The Stairs
Usually, the space under the stairs becomes a small closet or storage area with a weird little door. The Pulp team likes to maximize space and make it as functional as possible, so we designed a chic pass through in the home above. Now a hidden door leads to a wine cellar. It looks amazing and works perfectly for our clients!
Have an awkward space in your home that needs our creative design solutions? Give us a call – we love a good challenge!
Credits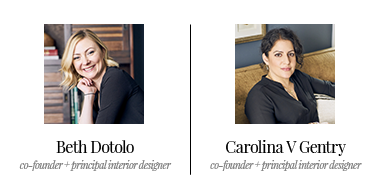 GET INSPIRED
SUBSCRIBE TO OUR NEWSLETTER TO
GET AN INSIDER LOOK IN YOUR INBOX