11/15/21
Setting the Table – Beth's Entertaining Tips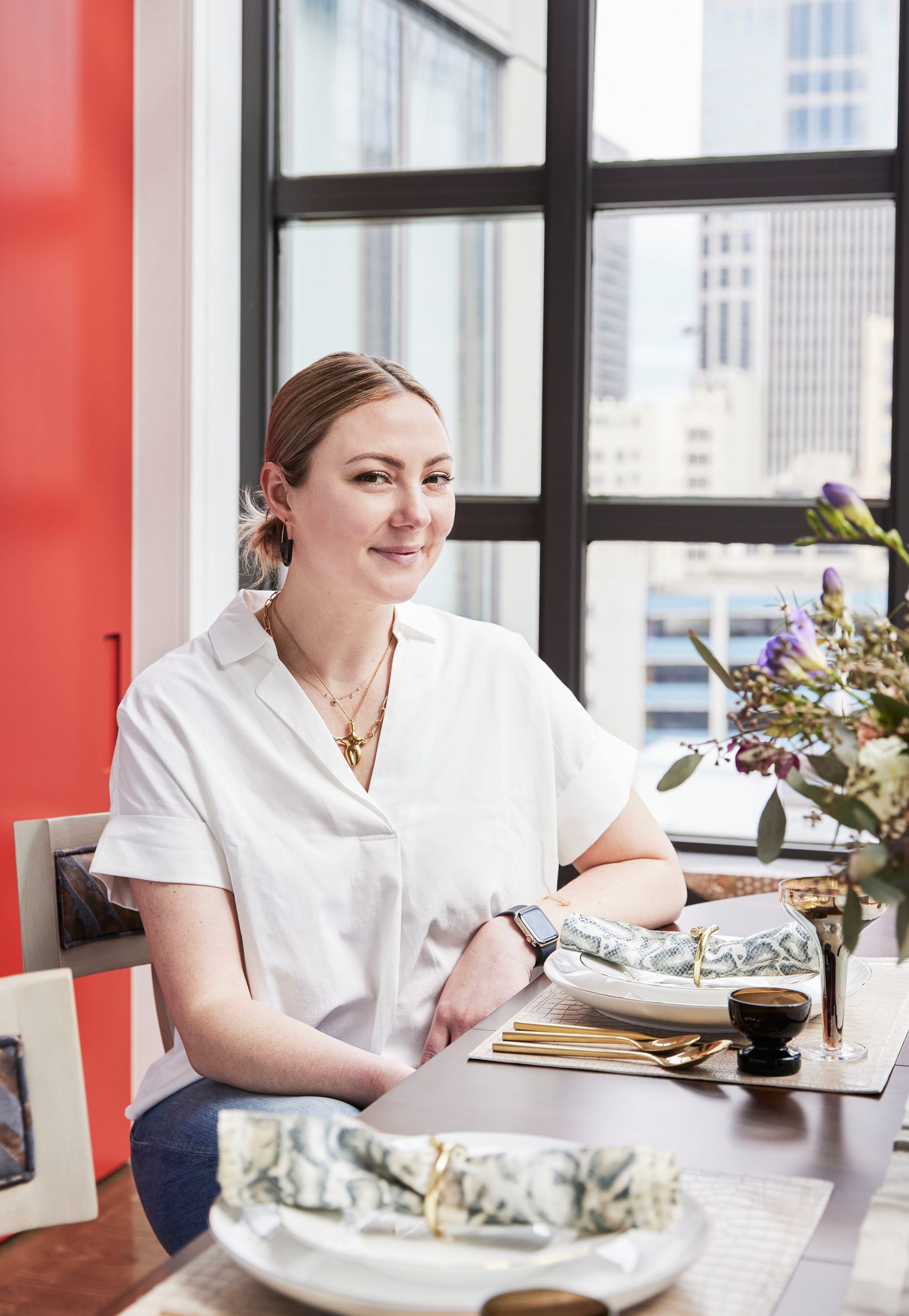 We're entering the entertaining season and the Pulp team is looking forward to (safely) hosting family and friends again. In anticipation, Beth is giving us her favorite tips for setting a memorable table for those special events!
Dream a Theme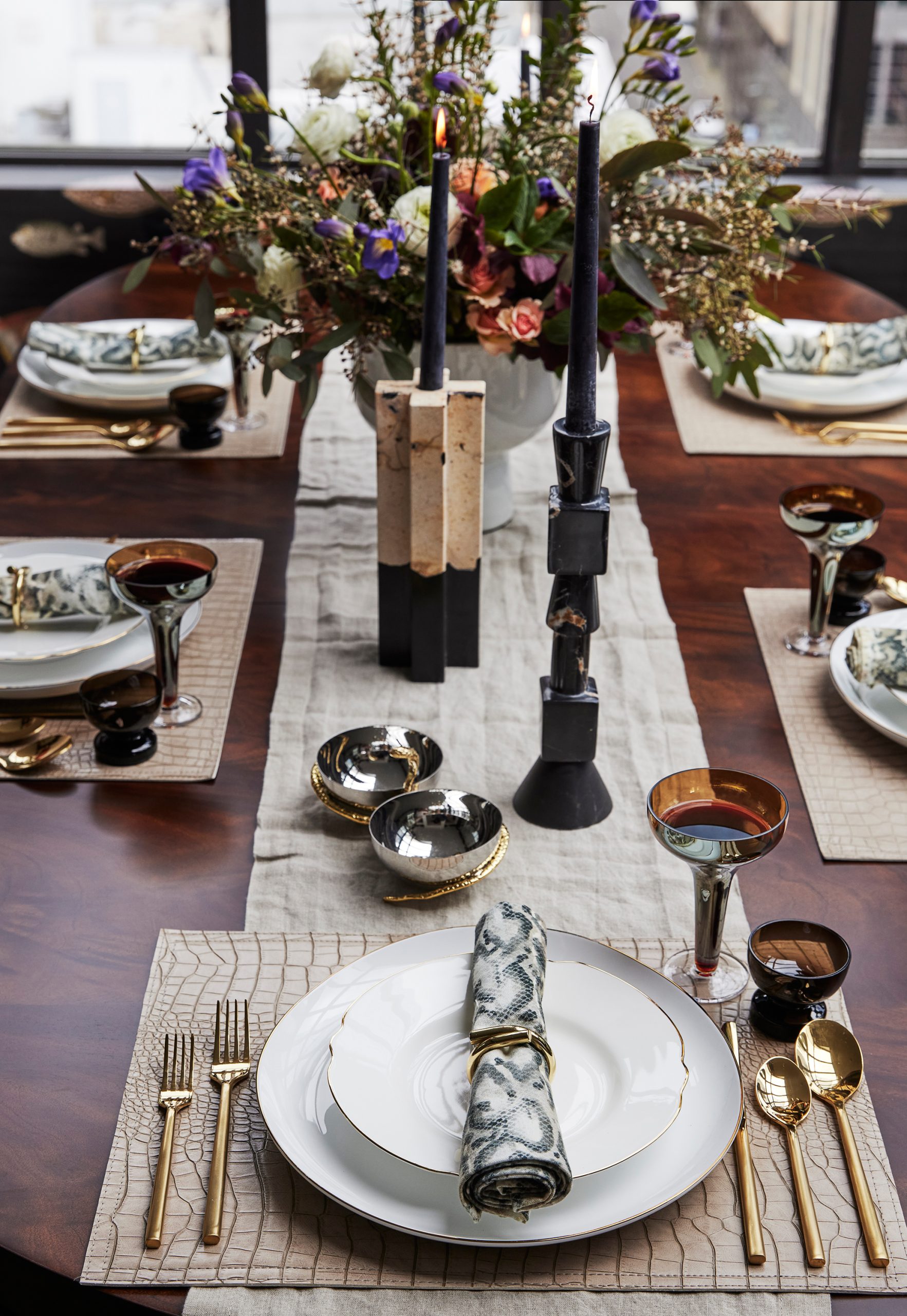 The theme doesn't have to be overt, but having details that are repeated through the tabletop will help tie things together. Here that includes the gold snakes on the small silver bowls, the snakeskin patterned napkins, and the croc-embossed placemats.
Fresh Is Best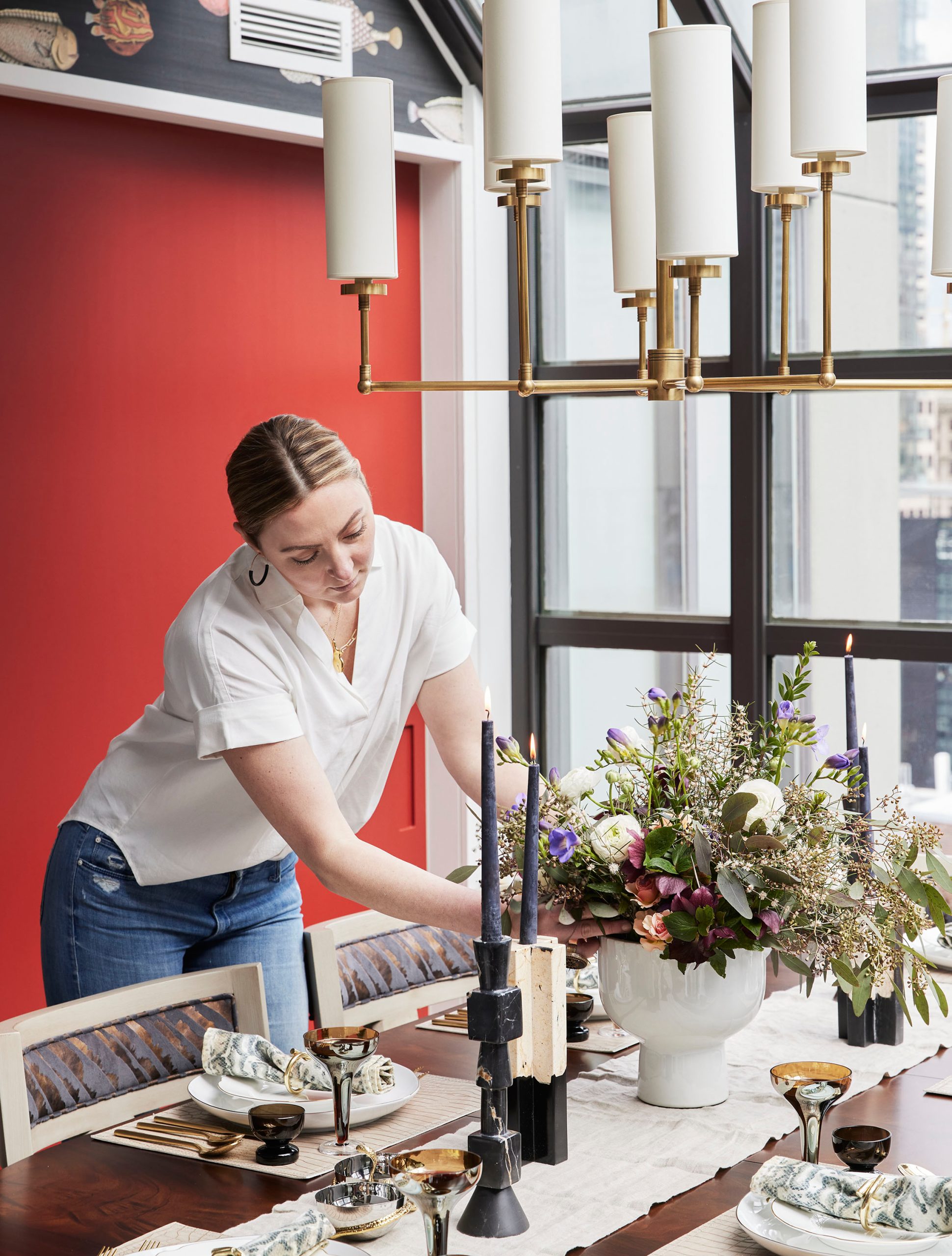 Fresh flowers on the table add a bit of color and a lot of natural design. You can design a central arrangement or even small vases with tiny blooms. Whatever style you choose, just be sure you have a fresh selection.
Talking Tapers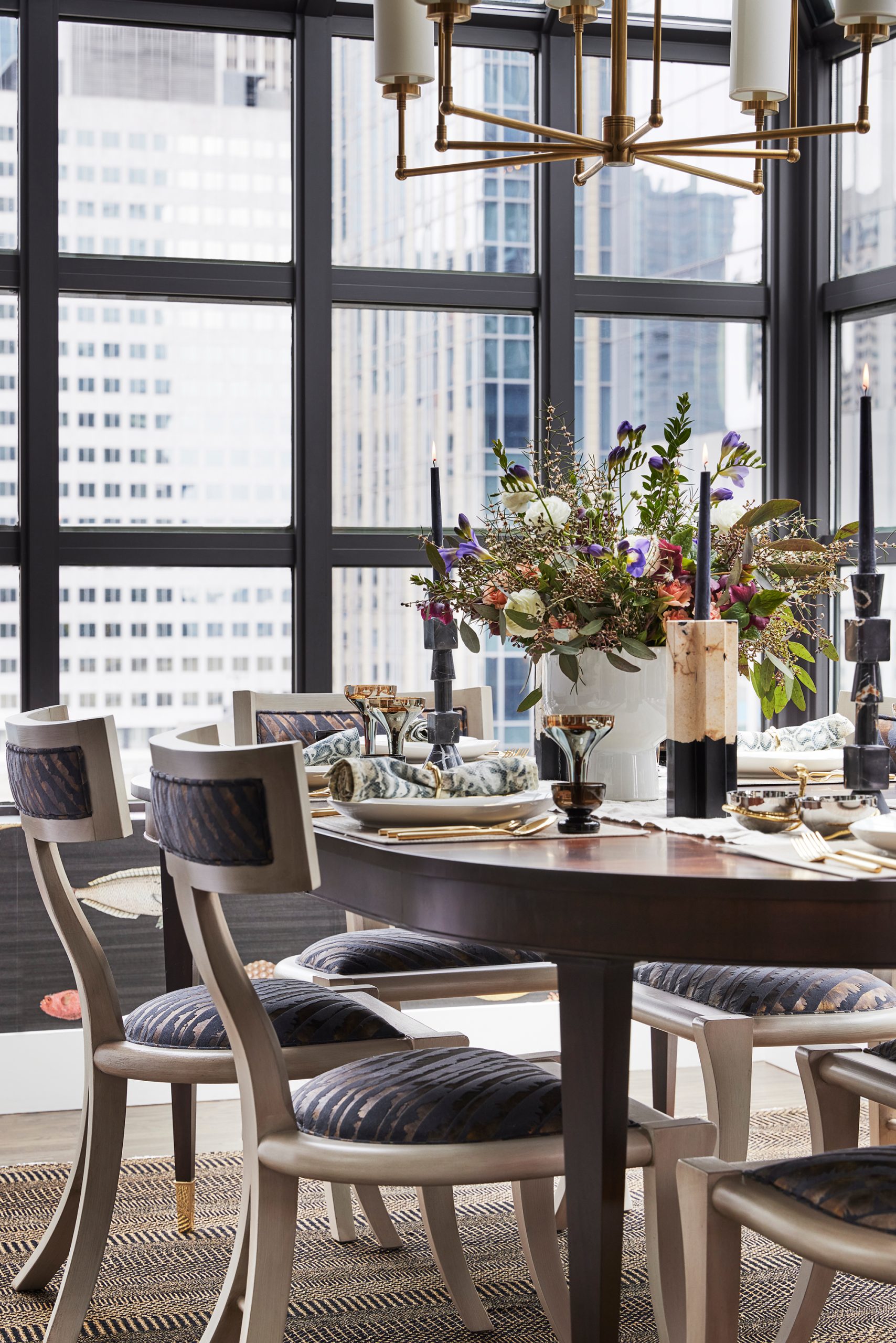 I love using tapers on a table to set a mood. The taller candles and holders allow guests to see each other across the table without a large obstruction, but they also cast a lovely glow on the scene.
Drink Up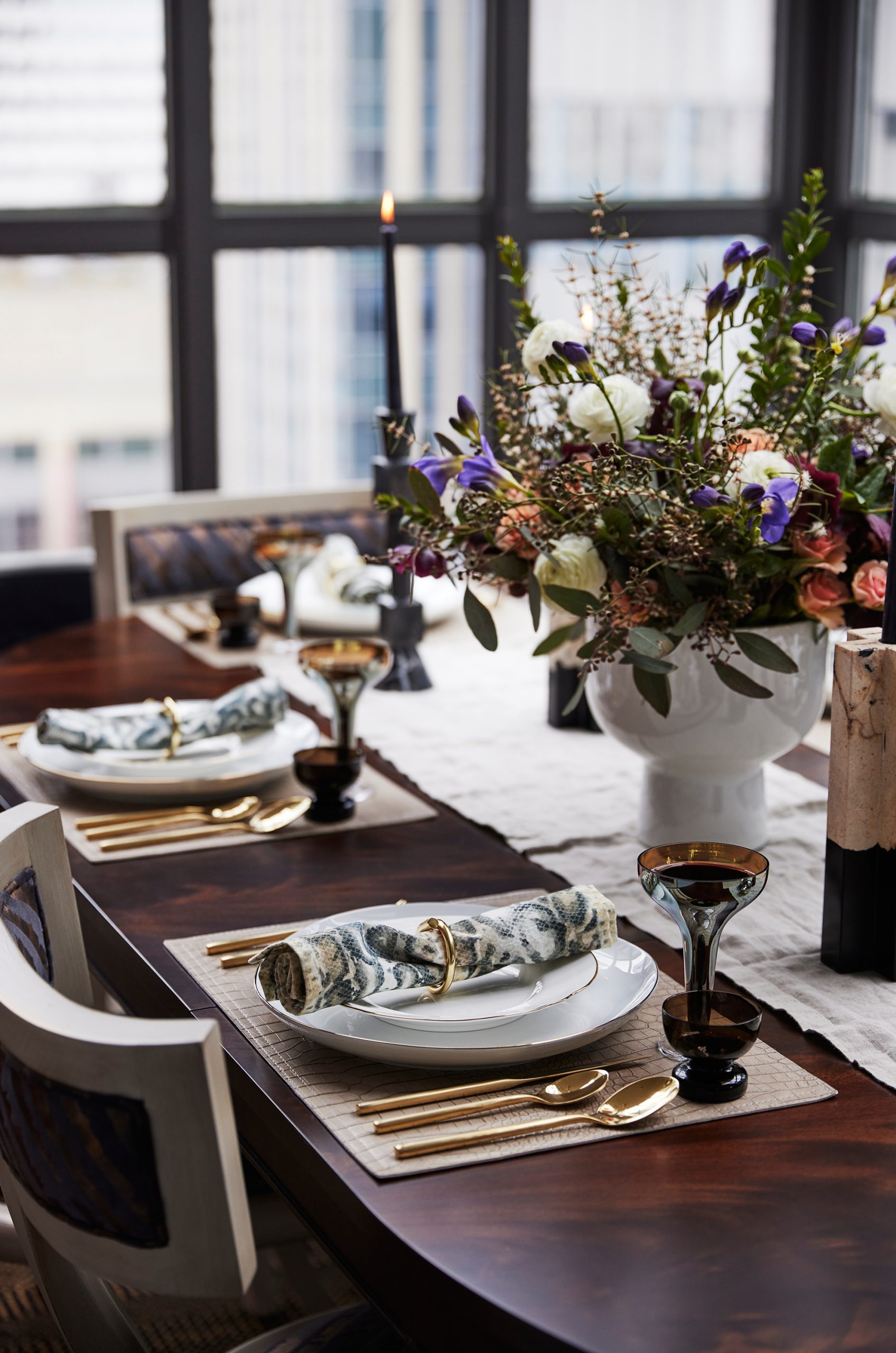 I love to search out unique tableware, especially glasses. Look for unusual shapes and colors to add a different take on the usual stemware.
Palette Cleanser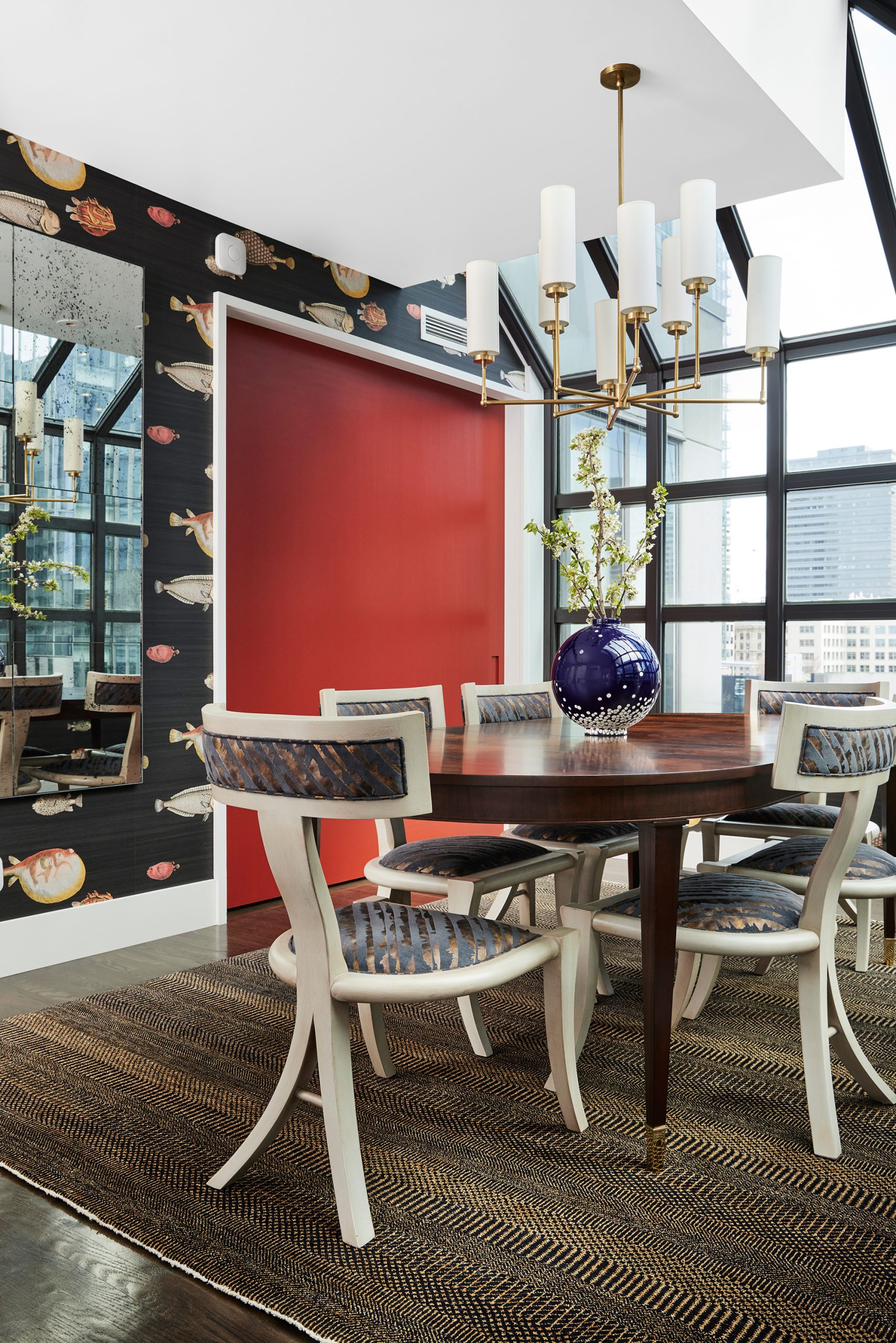 When a room already has a lot of color and pattern in its decor, try a neutral palette for your tabletop. That allows for a much more sophisticated look that won't fight for attention with the rest of the space.
Lovely Linens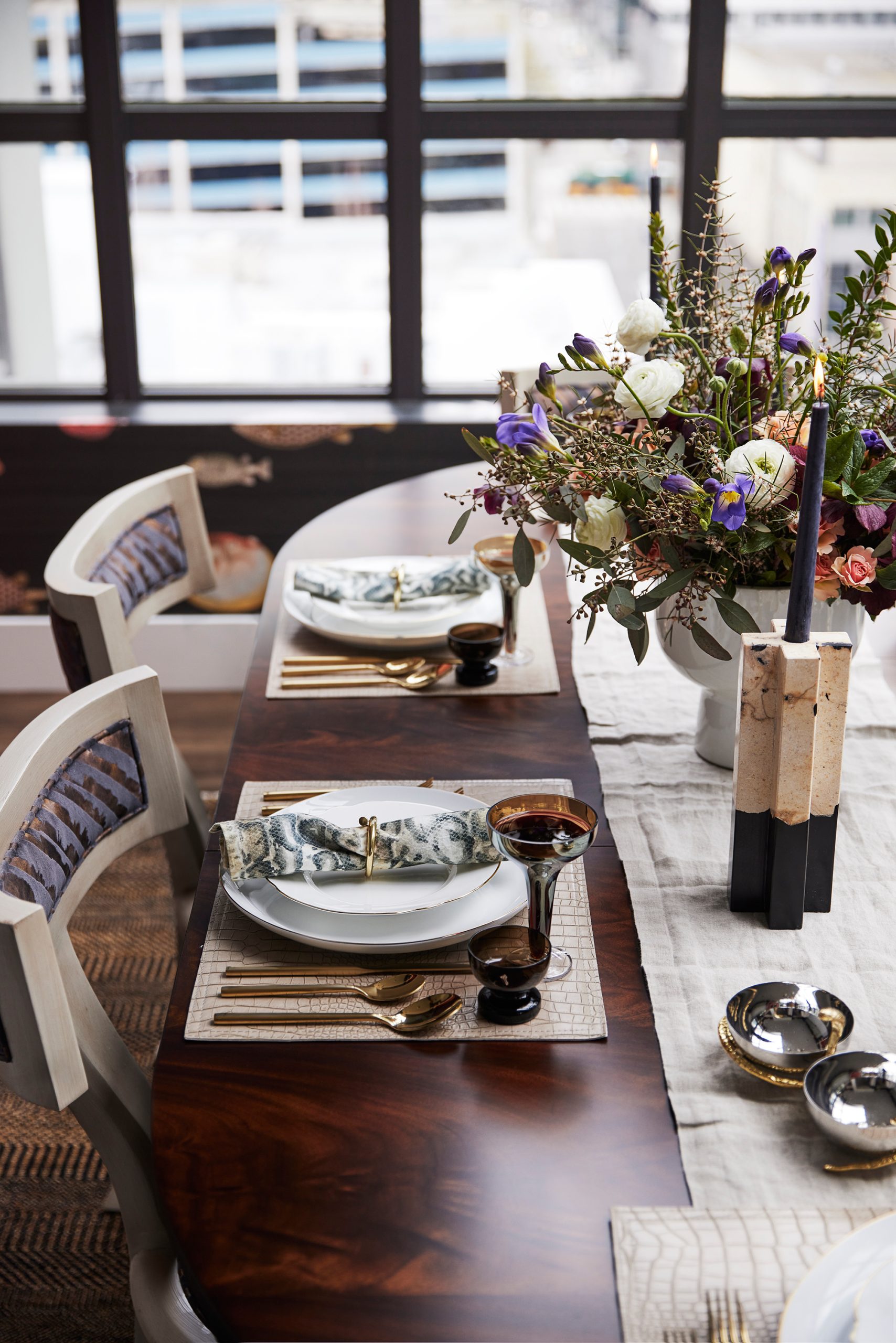 The Pulp team will often create bespoke table linens for our events and photoshoots. It's key to have linens that provide texture and personality to the table, like these fabulous animal-skin patterned placemats and napkins.
Credits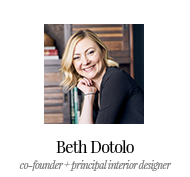 GET INSPIRED
SUBSCRIBE TO OUR NEWSLETTER TO
GET AN INSIDER LOOK IN YOUR INBOX