1/19/17
Home Tour: Traditional Home Napa Valley Showhouse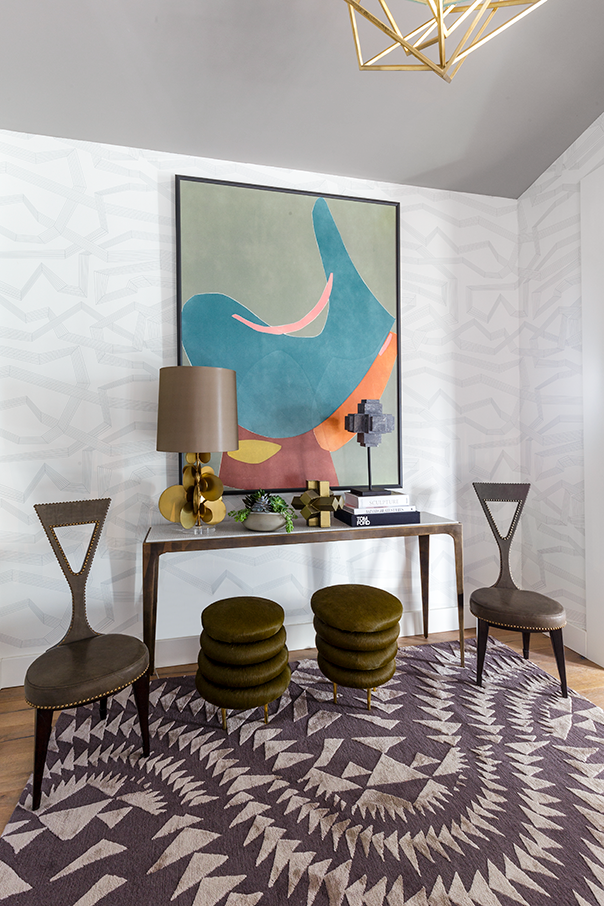 We had an amazing time working with the Traditional Home team while designing the Traditional Home Napa Valley Showhouse stair landing and wanted to give you the inside scoop to our completed project before it hits the newsstands this year…
Q. WHO IS OUR CLIENT AND HOW DID THEY FIND US?
When Traditional Home reached out to us about being a part of their Napa Valley showhouse, our answer was an enthusiastic "yes!" We're huge fans of Traditional Home and Ann Maine, its Editor in Chief. We were asked to submit a rendering and write-up of our design for the space before officially becoming a part of the showhouse design team.
Q. WHAT WAS THE CLIENT'S PROJECT SCOPE?
We chose the stair landing because we wanted to show our range as designers for our first national showhouse — we wanted to create a livable area from an often underutilized space. We played off of the gorgeous tones and luxurious feels of Napa Valley after harvest by using rich, jewel-tone colors and the traditional feel of the design to create an elegant space.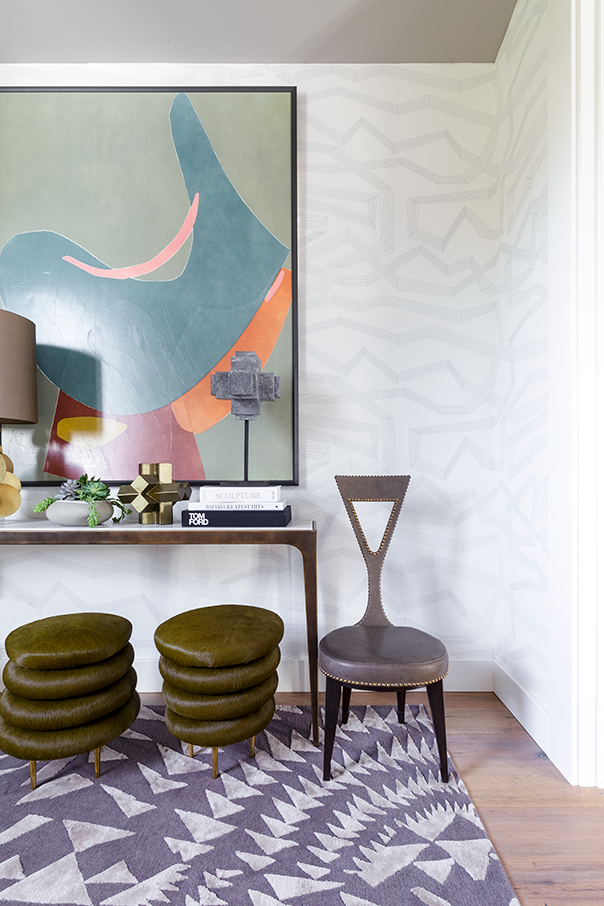 Q. WHAT WAS THE BIGGEST PROJECT CHALLENGE?
Creating a bold, eye-catching, useful design out of a space like a stair landing — which most people don't think of as usable space — can be a challenge. Creating livable spaces is a key part of Pulp's design aesthetic, so we were excited to transform it into a useful lounging area for the showhouse owner.
Q. WHAT WAS THE MOST DRAMATIC TRANSFORMATION?
This space was new construction, so we were able to see it transform before our eyes! Before the wall covering installation, the stair landing was a blank, white space that was entirely empty. It's always incredible to see a home fill with furnishings and be transformed.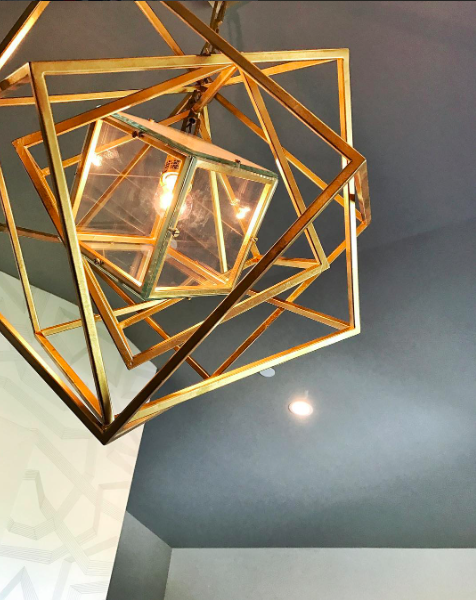 Q. CAROLINA, WHAT IS YOUR FAVORITE PART OF THIS SPACE?
I loved working to create the custom wall covering with Chad Newlon of the Newlon Collection — it was such an incredible process to see our ideas brought to life in the showhouse. We started with an idea to create a dynamic design inspired by the vines weaving across the hilltops of Napa Valley, and finished with a wall covering that's beautiful in its own right.
Q. BETH, WHAT IS YOUR FAVORITE PART OF THIS SPACE?
These gorgeous hair-on-hide stools are such a fun play on vintage classics — we custom-made these pieces and upholstered them with Innovations' dyed hair on cowhide textile. They're the perfect touch to turn this stair landing into a beautiful, usable lounge space.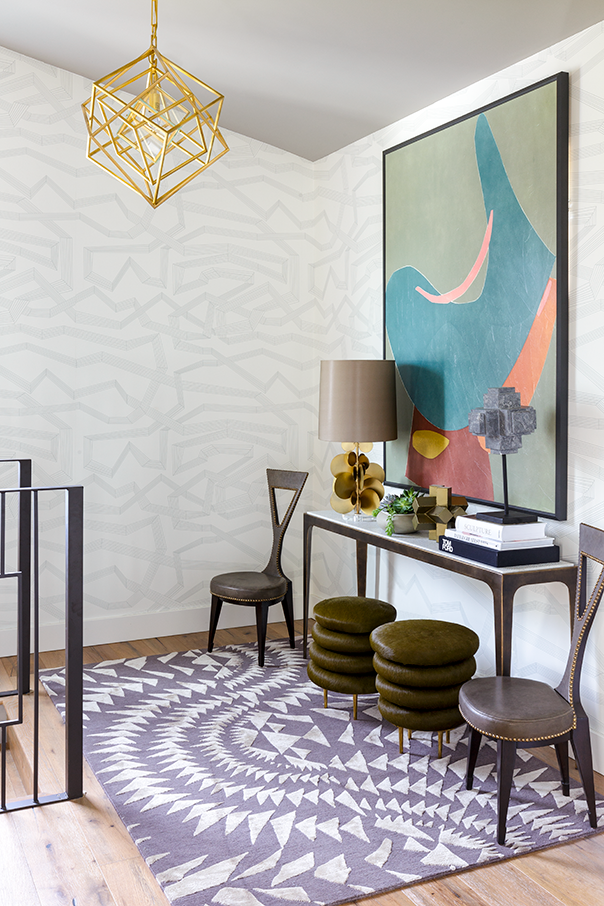 The end result of this design is sophisticated, luxurious and useful. Explore more of this design and other spaces we've created by looking through our portfolio.
Credits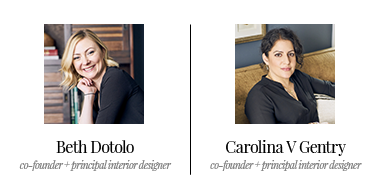 GET INSPIRED
SUBSCRIBE TO OUR NEWSLETTER TO
GET AN INSIDER LOOK IN YOUR INBOX