3/24/21
Project in Process: Dallas Micro-Renovation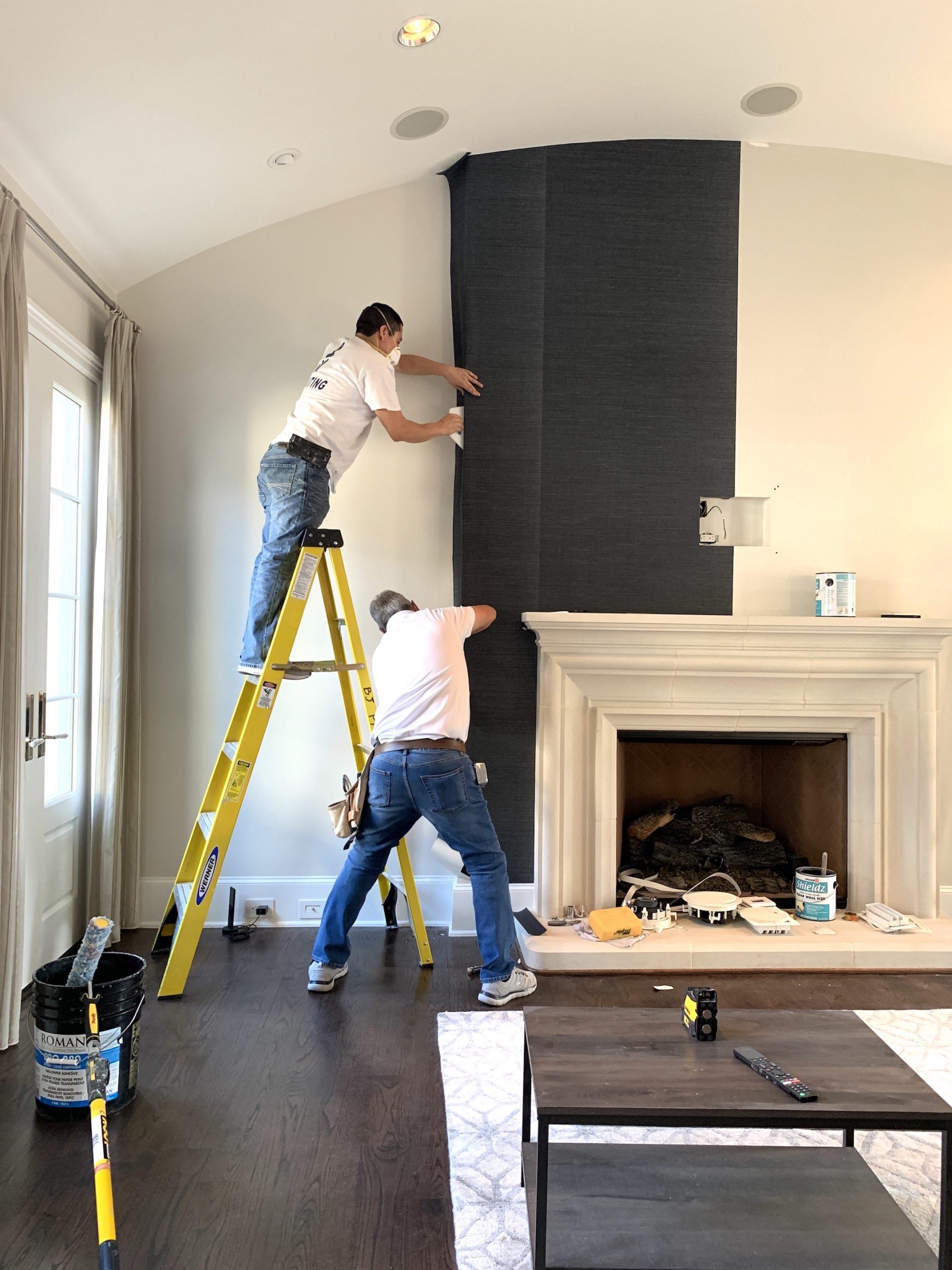 People often think of interior design as either a full new home build or just placing new furnishings. But it's actually that and everything in between! One of our favorite services is a micro-renovation. Those are smart home refreshes and furnishings packages that offer a nip-and-tuck approach to updating a home. In a micro-renovation, we work with fantastic contractors and trades to make small improvements that pay off big time. We wanted to pull back the curtain on a micro-renovation that we have in process right now in Dallas so you can see how it works. Let's take a look!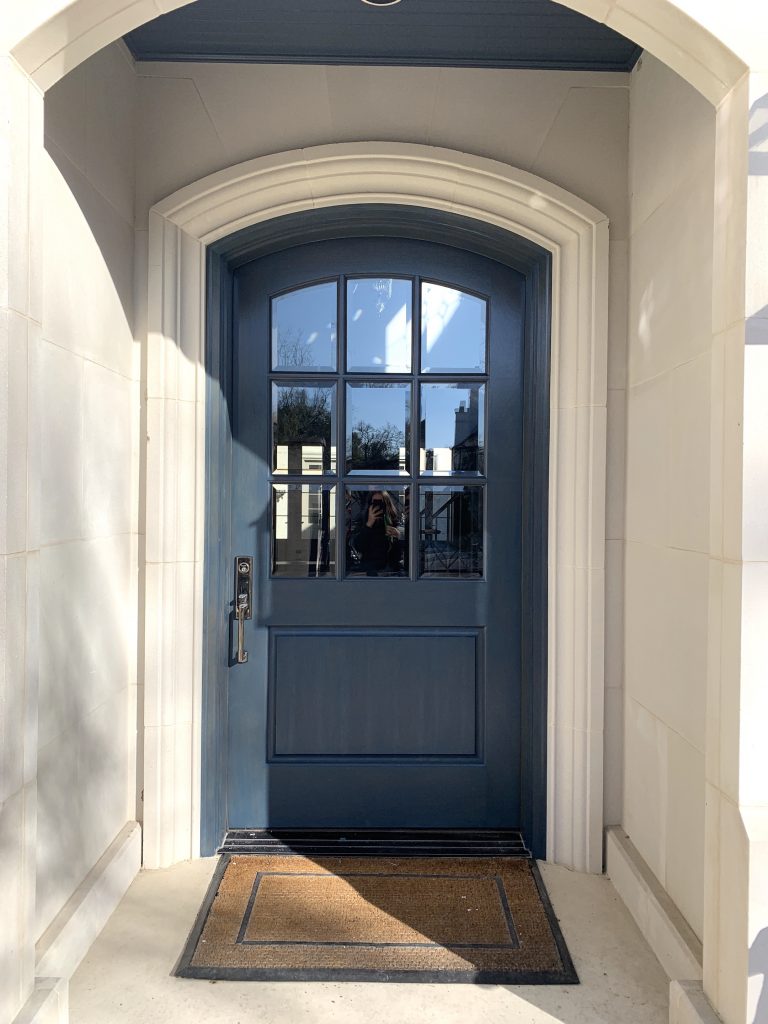 Our clients are a young and dynamic working couple that travel a lot for work. Their primary home is in Missouri and Dallas has become an important city for their jobs, so they needed another home in Texas. They bought a 4,300-square-foot French Provincial home in Highland Park, and while they loved the architecture they wanted it to have a more modern update. They felt that Pulp's micro-renovation process was the perfect fit for them, so we got to work!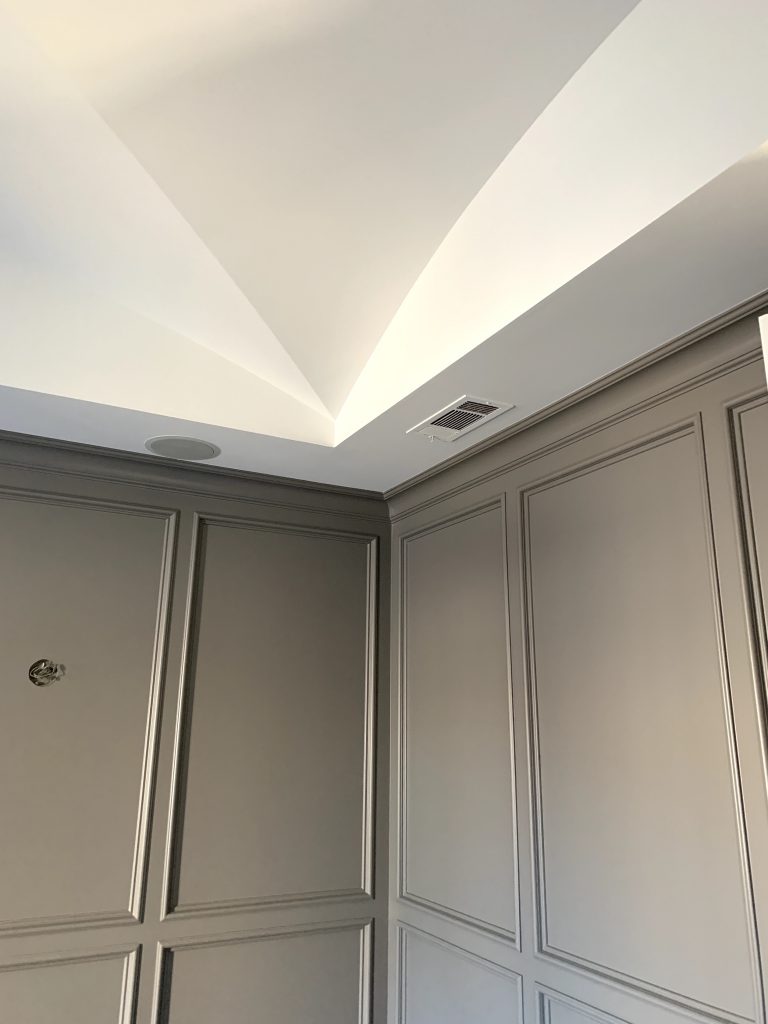 The room that required the most work – and the space that the Pulp team is most excited about – is the media room above. We designed paneled walls to add visual interest and to help with acoustics. We also made sure that there are plenty of speakers installed so the surround sound will be amazing. And how gorgeous is the vaulted ceiling? It's going to be a fabulous place to binge movies. This is one way to make a big difference with just a small bit of renovation.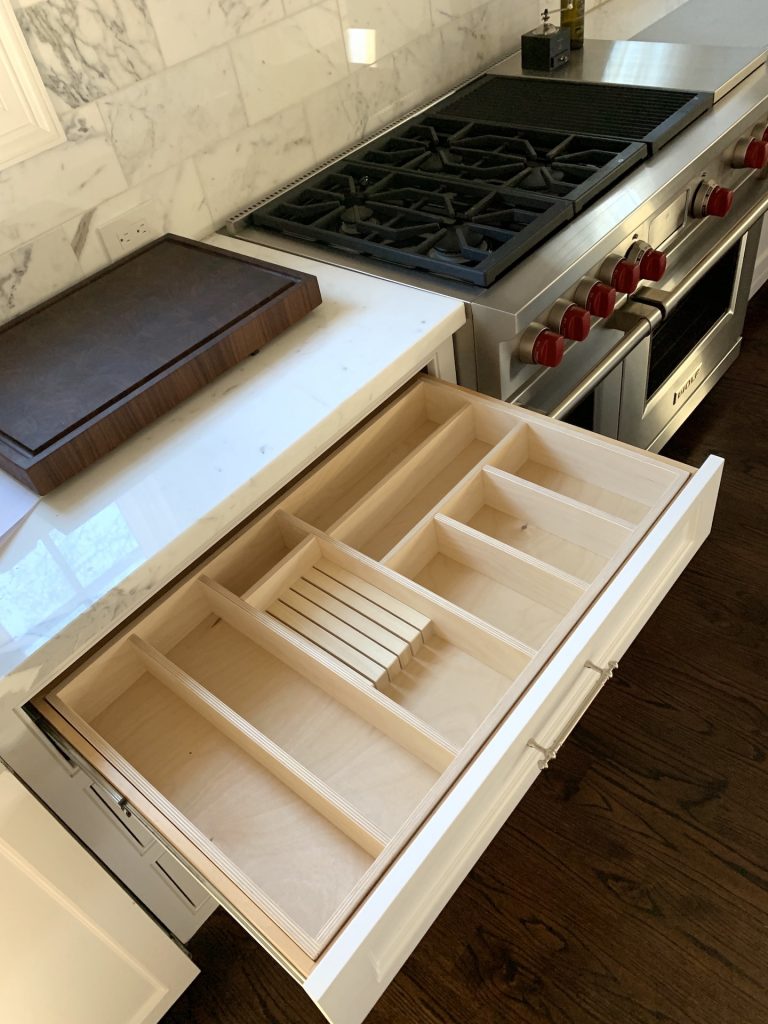 Another key to a good micro-renovation is to create a gorgeous space, but to also make it work for our clients. So we're adding a lot of custom cabinetry and storage in the home, including dividers in kitchen drawers as you can see above, and specialty storage in the master closet, below.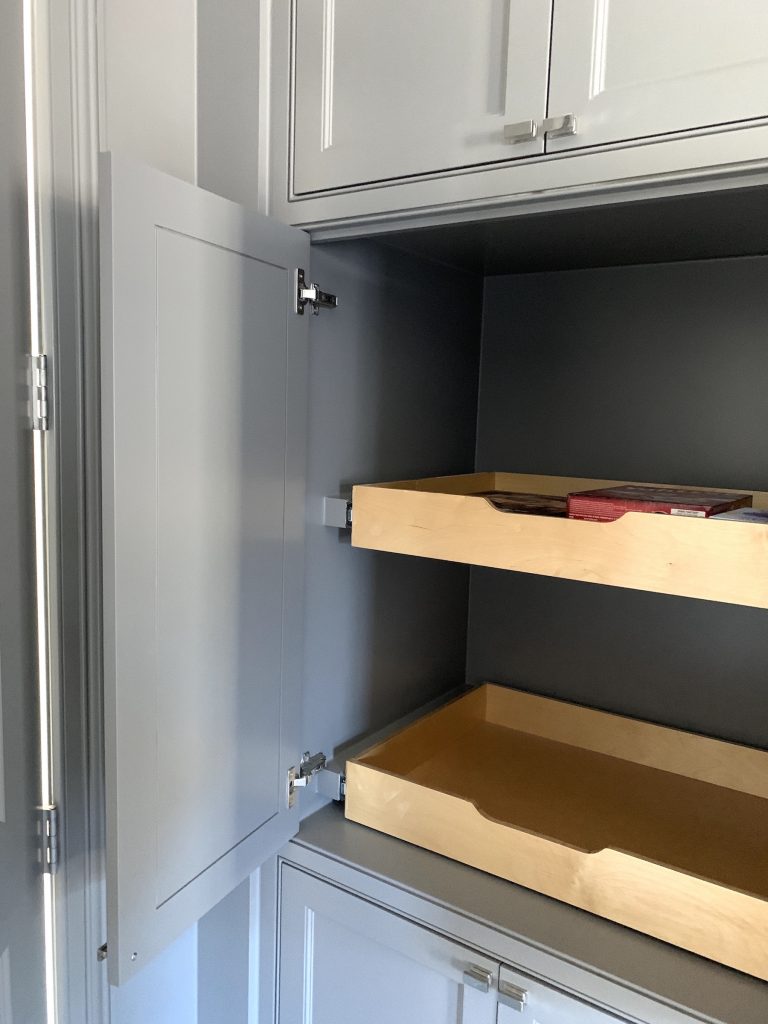 Another great way that we customize a new look in a micro-renovation is with paint and wallpaper – that can completely transform a space!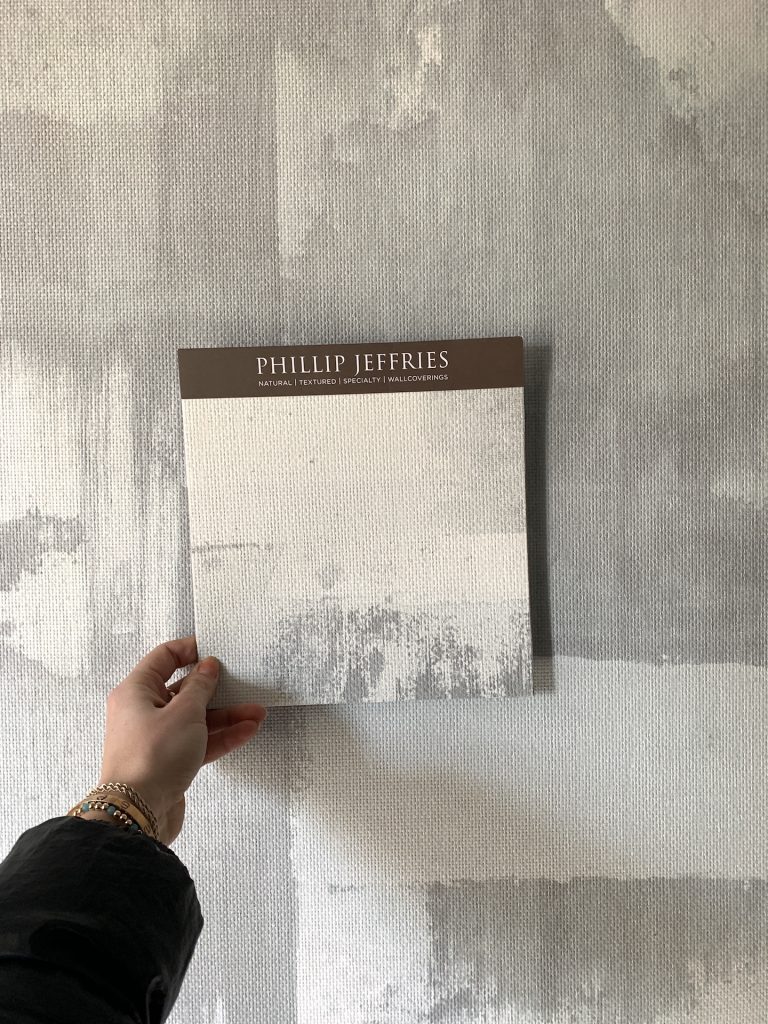 The Phillip Jeffries design above looks fantastic now that it's installed. You can see a full view of the pattern below, along with a gorgeous glass sconce.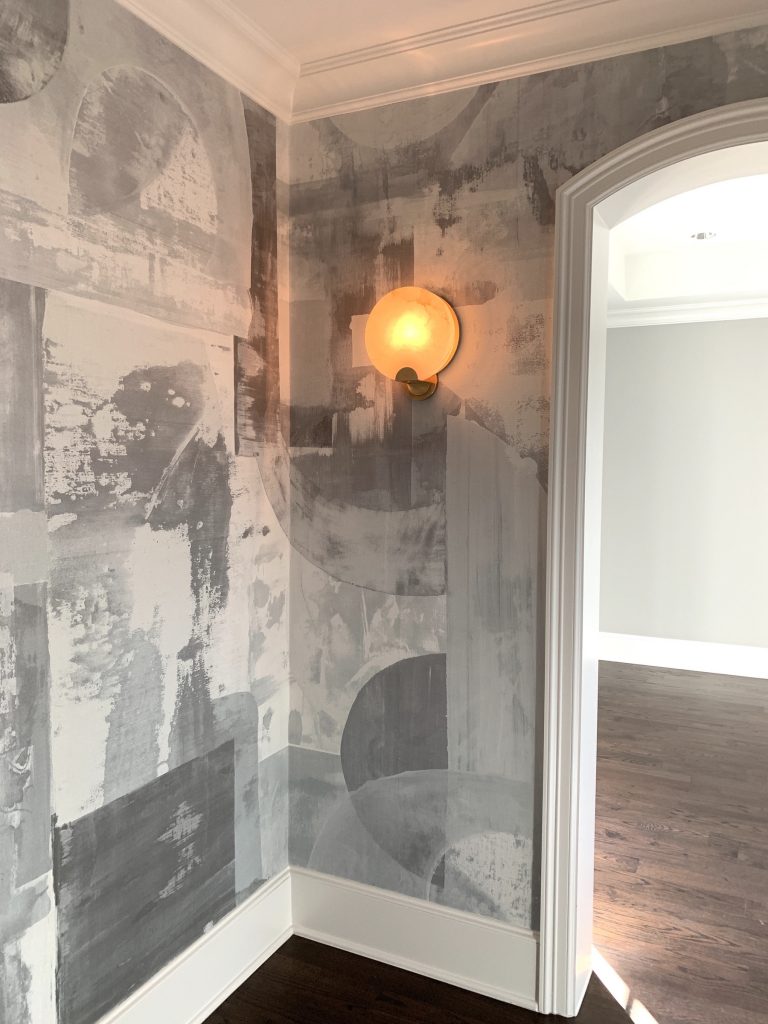 Speaking of sconces, we fell in love with the ones we selected for the bathroom below. The crackled glass and brass details are so gorgeous against that wallpaper. New lighting can make a huge difference when updating a home's interiors and the Pulp team is known for finding unique and special pieces that pop.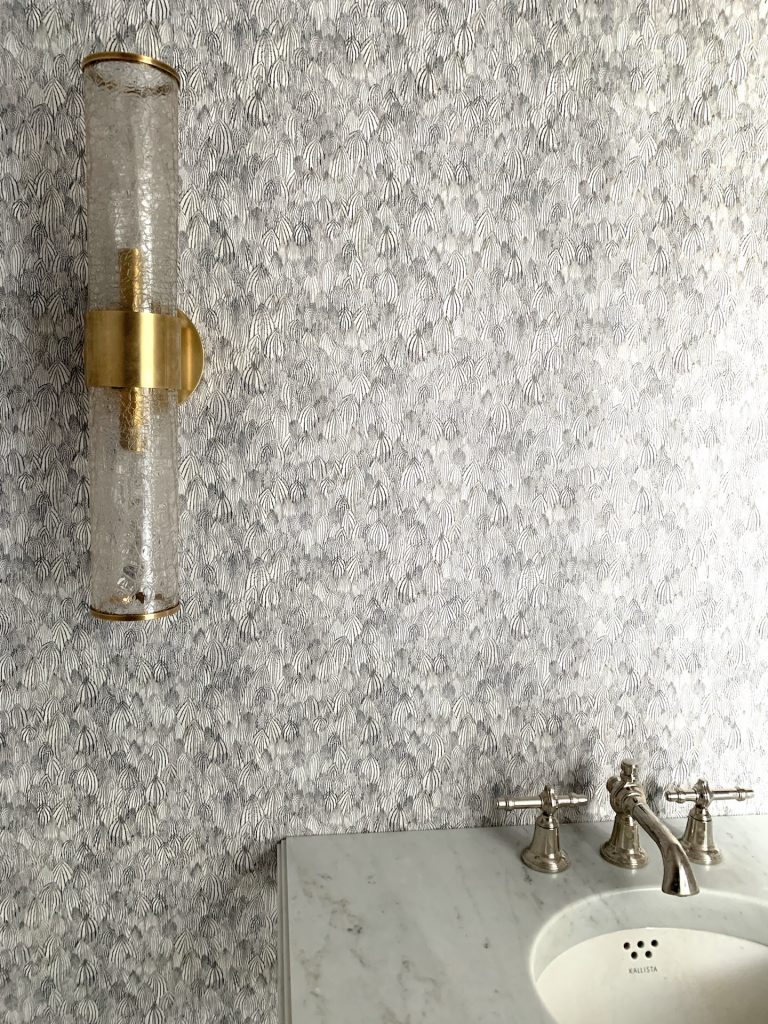 The lighting throughout the house has been updated, including some spectacular pendants and chandeliers. We don't want to give too much away, but we have definitely brought the wow-factor with these fabulous designs.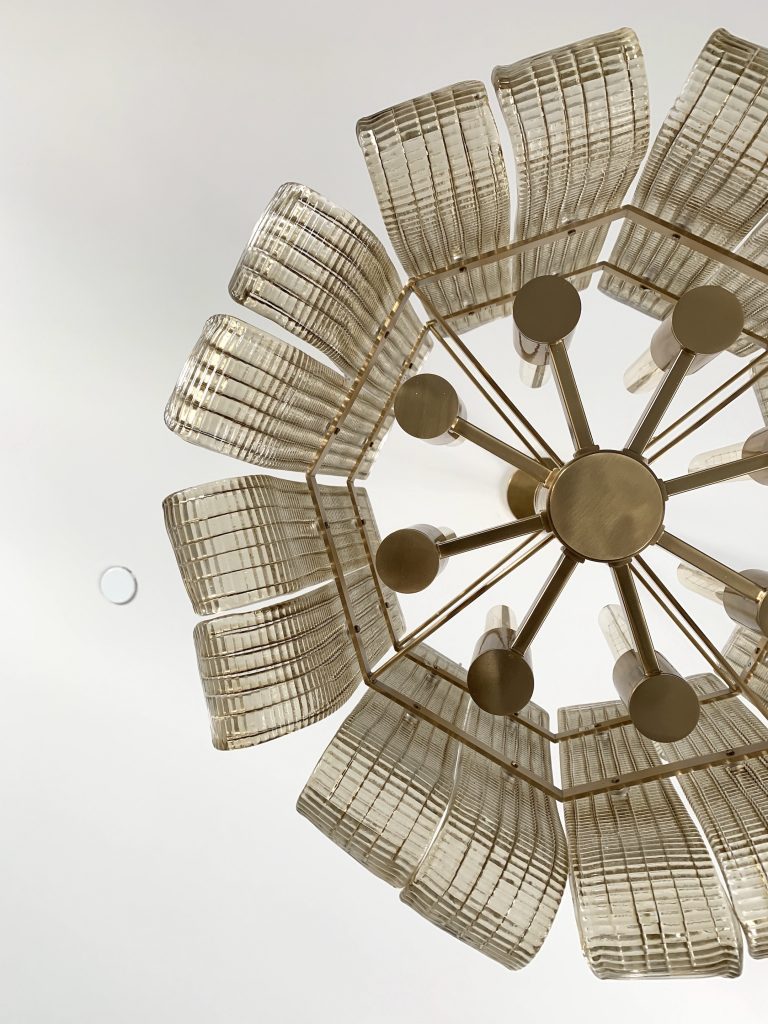 In one room, we added a new fireplace and then we painted the interior of all the fireplaces in the home a deep black. This is a cool trick that adds another layer to the room – we love the visual interest it creates!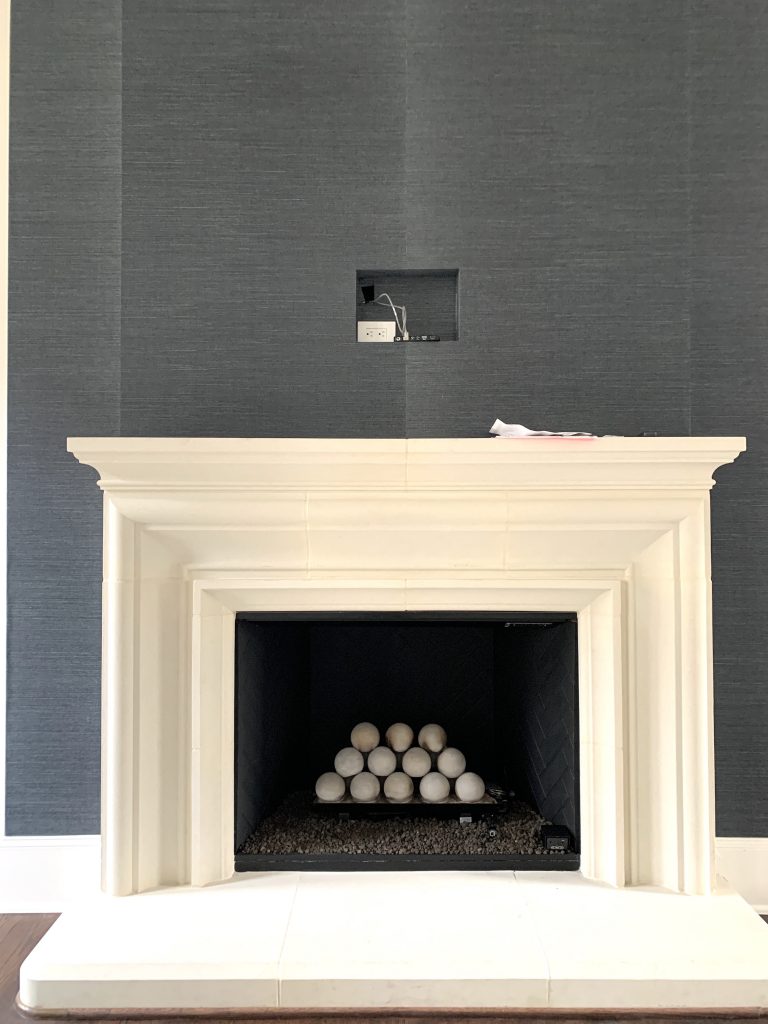 Our clients have two dogs that are important members of the family, so we also plan to design a space for their dog beds and storage for their toys. And wait until you see the furnishings and accessories we've selected for this home! We've worked closely with our clients to source special pieces of original art and unique accents for each room that will showcase their personalities.
We hope you enjoyed this peek behind the scenes of our micro-renovation project. Stay tuned for a tour of the final reveal – it's going to be stunning! And if you're interested in our exclusive micro-renovation service, give us a call!
Credits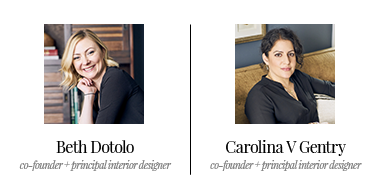 GET INSPIRED
SUBSCRIBE TO OUR NEWSLETTER TO
GET AN INSIDER LOOK IN YOUR INBOX