11/11/19
Pulp at Home: Carolina Transforms a Second Bedroom into a Cozy Den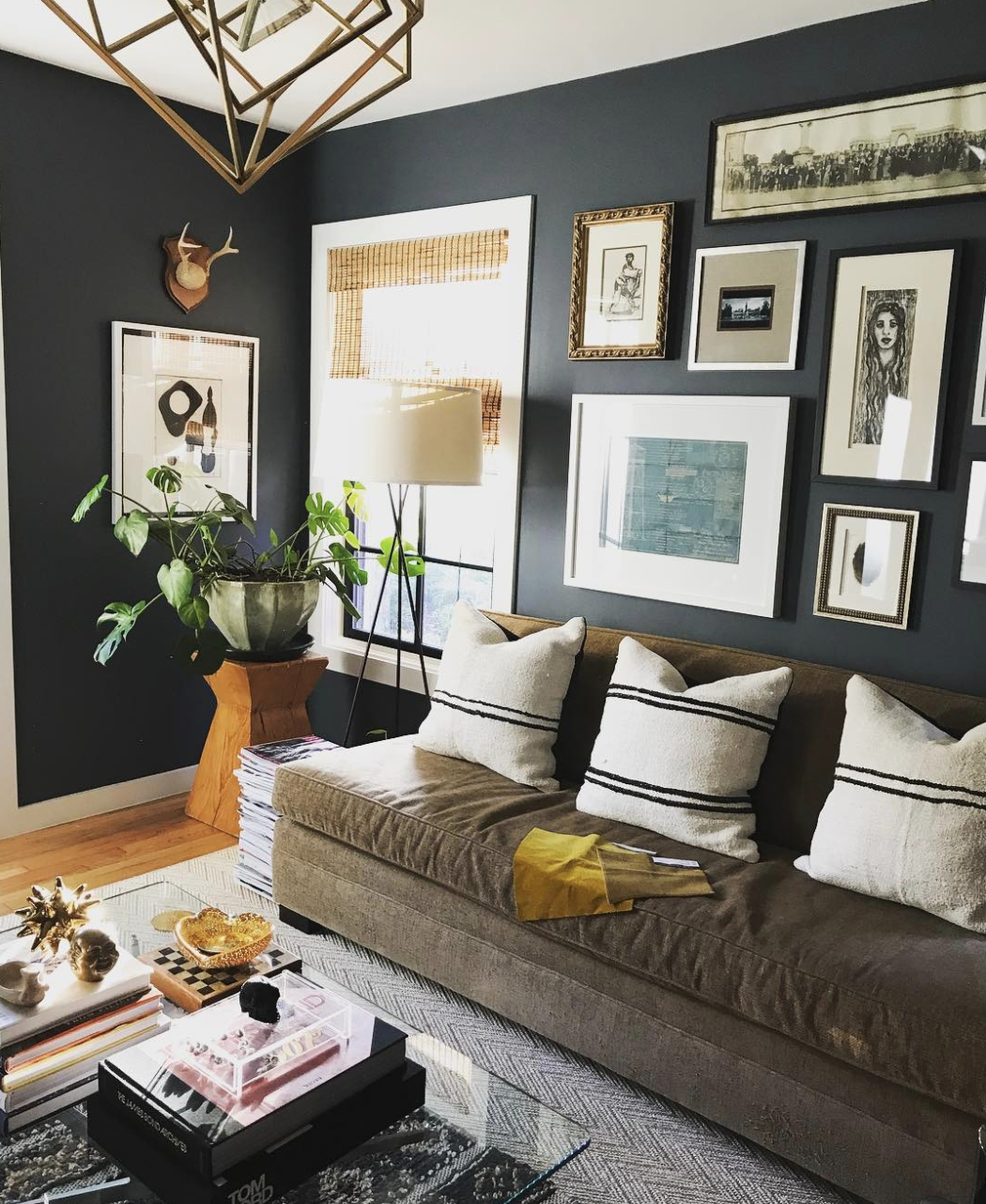 One core thing about our design process at Pulp Design Studios is that we always encourage our clients to think outside the box when it comes to their homes. And that includes how they use each room. Just because a room is "supposed to be" a dining room, doesn't mean you have to keep it for that purpose! If you don't dine formally with your family, then you don't need that room. Maybe you'd rather have a library or an extended family room. The key is, when it comes to your home, you do YOU!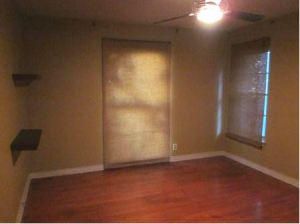 My husband and I don't have any children and wanted to maximize our home based on our lifestyle. So we decided to turn one of our guest bedrooms into a small TV room, similar to a den. It's close to the guest bedroom for when we have visitors, so it's almost like a sitting room for guests, too. (Warning – Room in progress)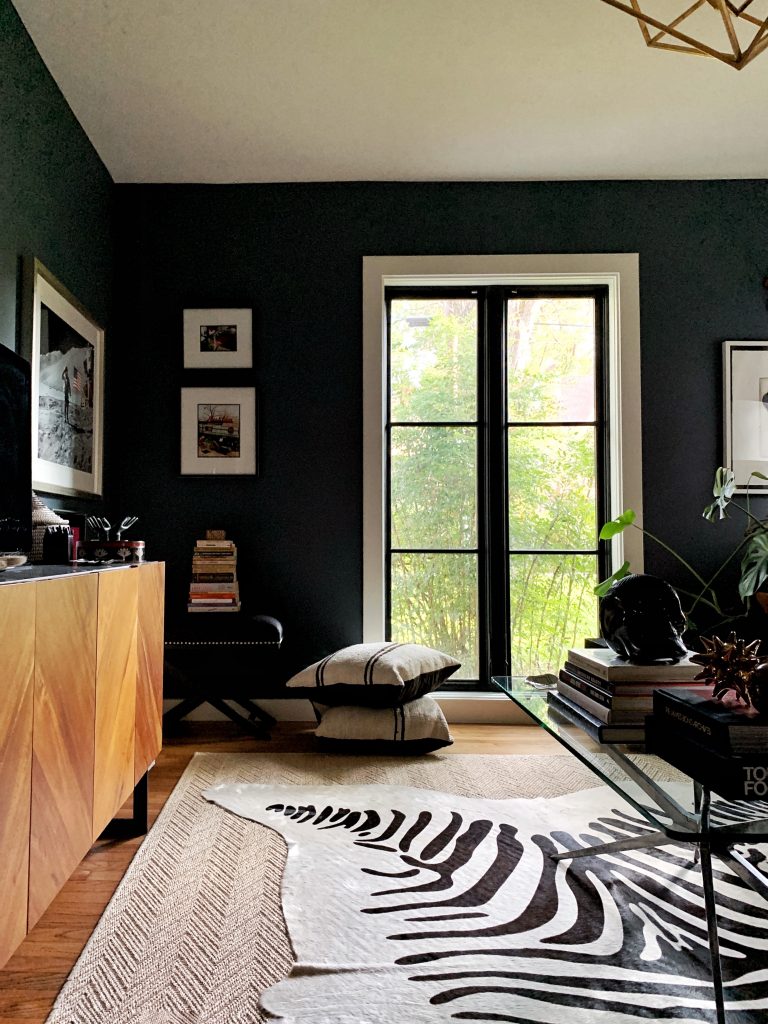 At first thought, I wondered if we were making a mistake by turning this room into another sitting room, but it's actualIy turned into a fun little hang-out. We removed a closet to give us more space in the room, overall. But it's still cozy, which is what we wanted.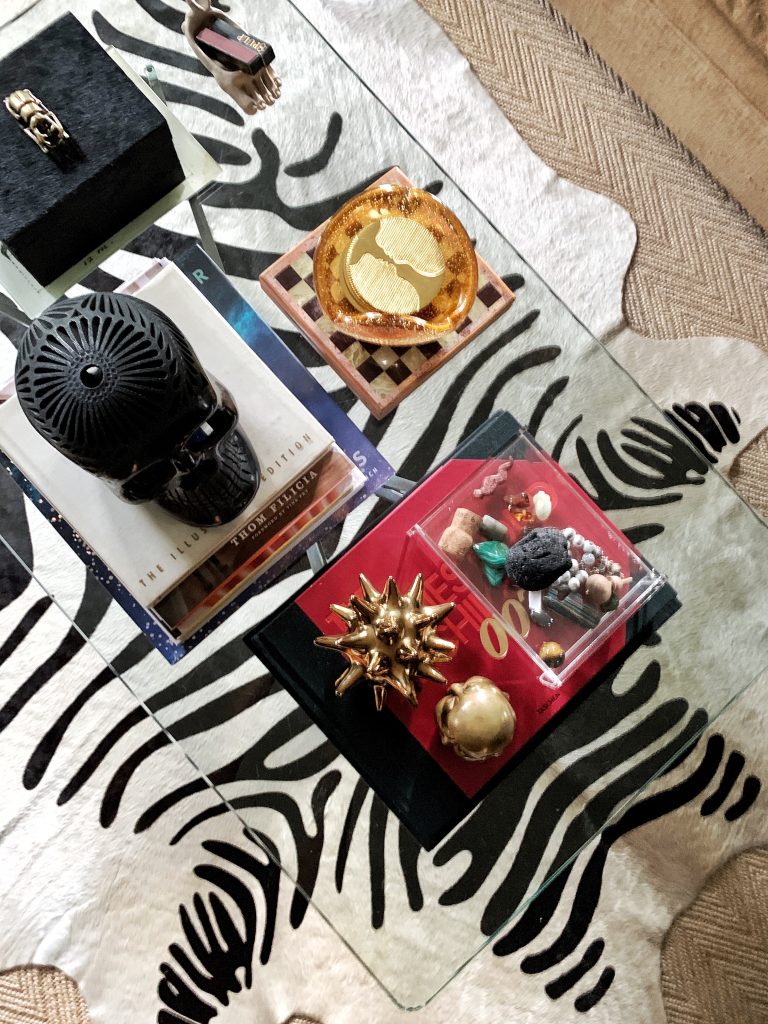 Layering accessories and rugs 
It's also a great room where I can watch Bravo and Dateline during football season, if you know what I mean…LOL!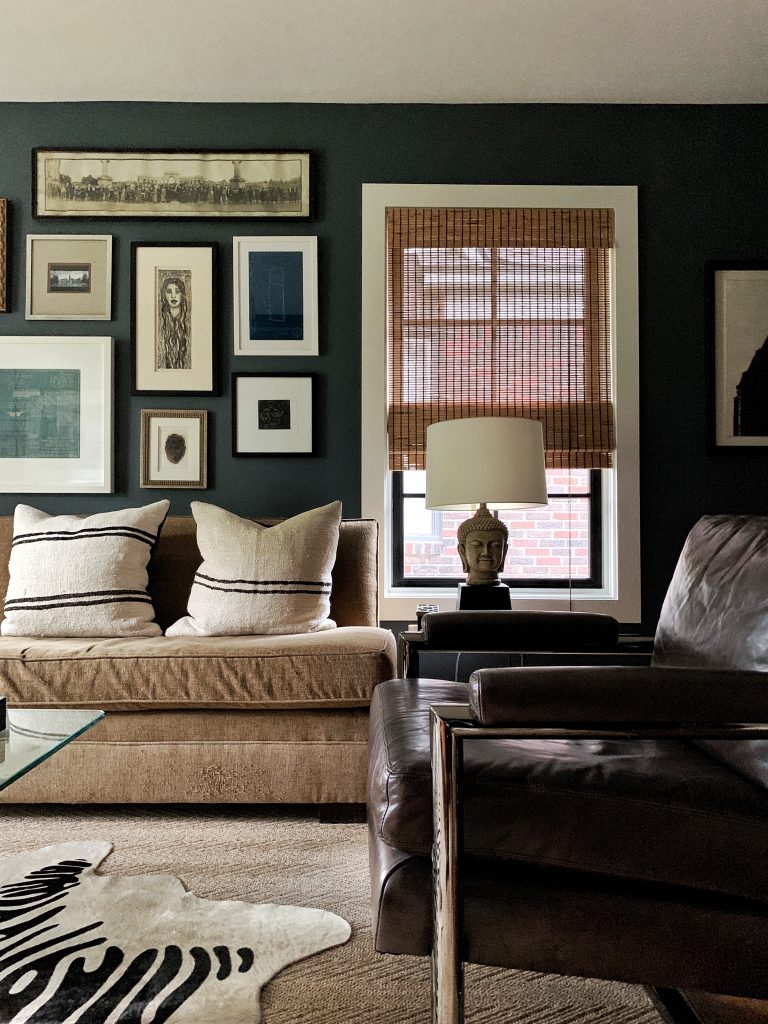 I love the light that comes into this room, and the dark paint really gives it such a comfortable feeling.
Now our new den is used in so many ways…as an overflow conversation area from the dining room for parties or after-dinner drinks for adults. It's my teenage nephew's video game room and bedroom when he stays with us. (Add a sleeper sofa and it's still a multi-functional second bedroom!)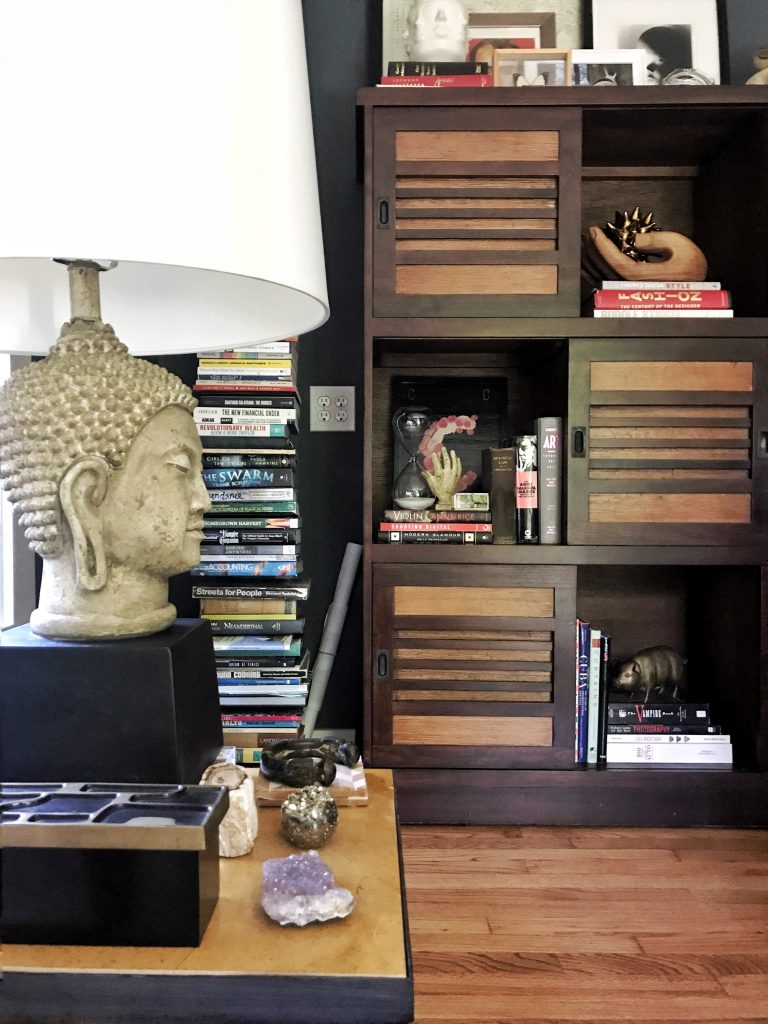 During the holidays the kiddos hang out and watch TV or take a nap in here. Guests can retire for the evening and hang out in their own "living room." It's even a great place for conference calls when working from home.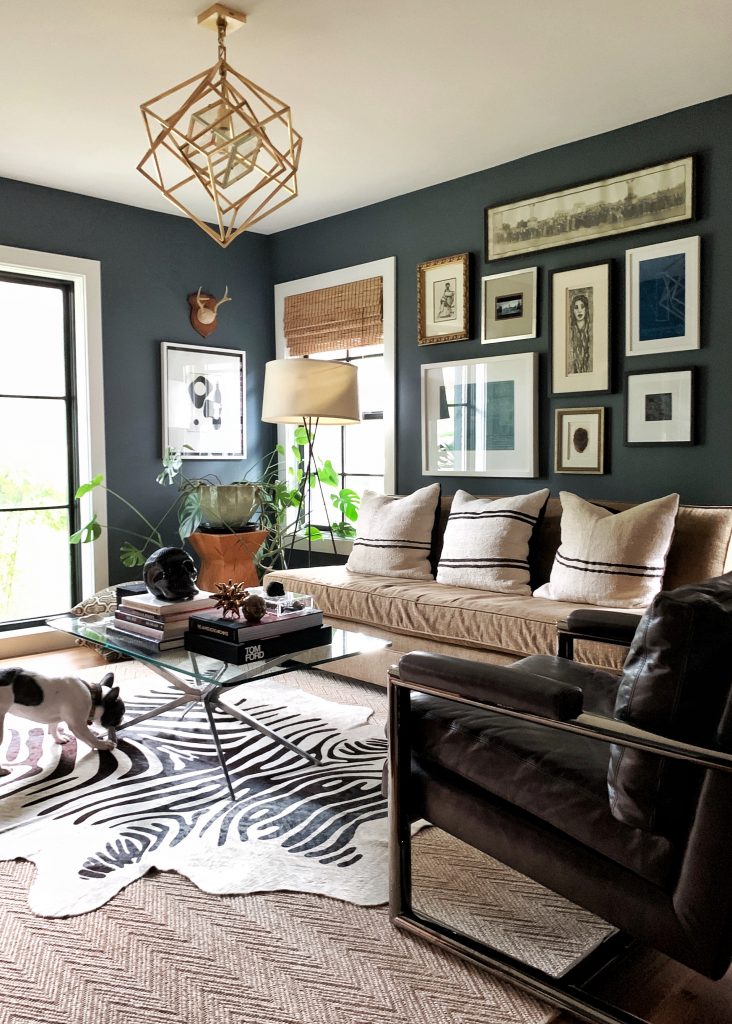 Luna loves this room too! 
Stay tuned – This room is a work in progress and we will keep you posted along the way.  In upcoming blog posts, I'm going to reveal how I designed the cozy mood in this room, and how I created the perfect grid for the gallery wall!  Next steps are re-upholstering the sofa, new drapery and wall covering on the ceiling.
If you have any comments or questions, follow and direct message us over at our instagram accounts at @pulpdesigns!
Carolina's #PulpAtHome:
Read the posts + @carolinavgentry on instagram + #TheValenciaProject on instagram
Beth's #PulpAtHome:
Read the posts +  @bethdotolo on instagram + #FigTreeRambler on instagram

Credits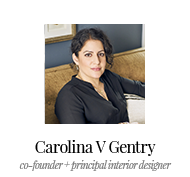 GET INSPIRED
SUBSCRIBE TO OUR NEWSLETTER TO
GET AN INSIDER LOOK IN YOUR INBOX