6/24/19
Pulp at Home: The Story of Carolina's Dallas Home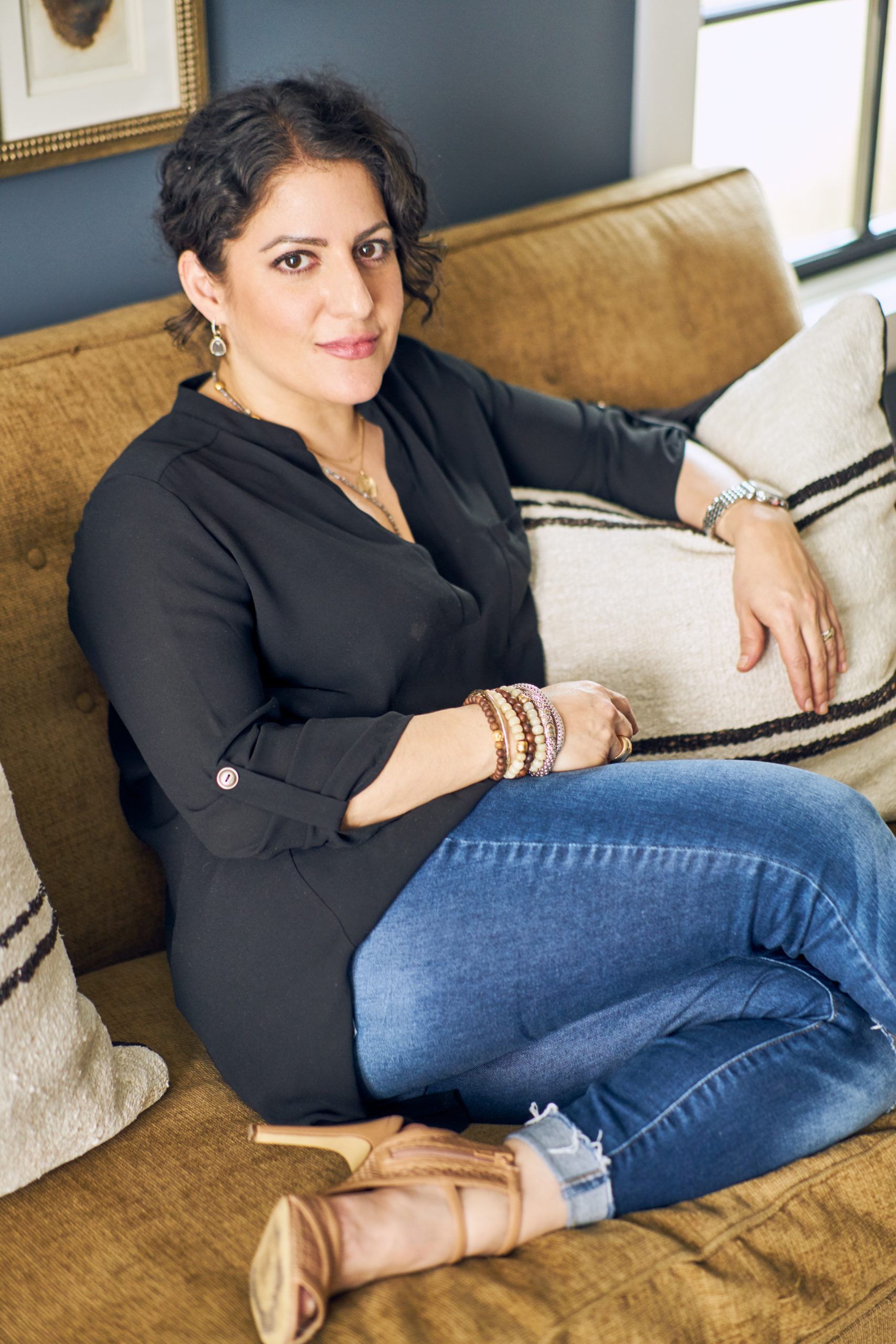 Shifting Gears
Hello! Carolina Gentry, here. As Beth shared last week, we are excited to share that we are making a little shift on the Pulp blog…  We have always exclusively shared our client's homes, design trends and tips, and now we are pulling back the curtain and opening the door to our own humble homes.
Don't worry, we're still sharing all the latest in projects and trends in an editorial way, especially in our magazine ICON. But, here, we're rolling up our sleeves a little and giving you a look into our personal design processes and life. As designers, our homes are a constant work in progress, ever-changing, and since we are small business owners who work on luxury residences for our clients, we're jumping into this with a little vulnerability, too… Beth and I will both kick off the series sharing how we came to live in the homes we're in now, in our new series: Pulp at Home.
The Story of Carolina's Dallas Home
Now, for my story… This house had been in my husband's family for years. It was originally built by his Grandparents and where his mother grew up. Rather than selling it they kept it in the family. My husband and each of his three sisters had lived it this home in varying stages in their lives during and after college. When I started dating my husband 18 years ago, he was living there. Naturally, I spent a ton of time there and, as a designer, I always envisioned the potential. The house was not in great shape, but it was in an amazing location in a conservation district in Dallas. Lafe and I eventually moved in together and purchased a cool urban loft in an old textile mill. And, as Pulp history has it, it was the same loft where Beth lived across the hall from me with her boyfriend (now husband) where Pulp was officially conceived and began over 12 years ago!
But, back to the story of my home… As all of my husbands siblings moved on to their own homes no one wanted to take on this house, because of the tricky nuances of renovating in a conservation district, and they didn't want to leave it empty. So, my husband's parents decided to put it on the market. A ton of offers were made to tear it down and use it for the land. The thought of losing the home, that had been in my husband's family for so long, was heartbreaking.
So, we decided to purchase it from his family and take on the renovation ourselves. After all, who better to handle it than a designer!? We decided to gut and add on to the existing 1400 square foot home and turn it into something special… I was finally able to create the home I had envisioned all those years ago when I was just dating Lafe and hanging out at his house. It took us nearly three years to design plans, obtain permits, and wade through the conservation approvals, and eventually execute our vision. We finally moved into our home in November of 2015, right before Thanksgiving, and it's been a work in progress ever since.
With that, I'd like to introduce you to our home (and, our cute pup Luna)…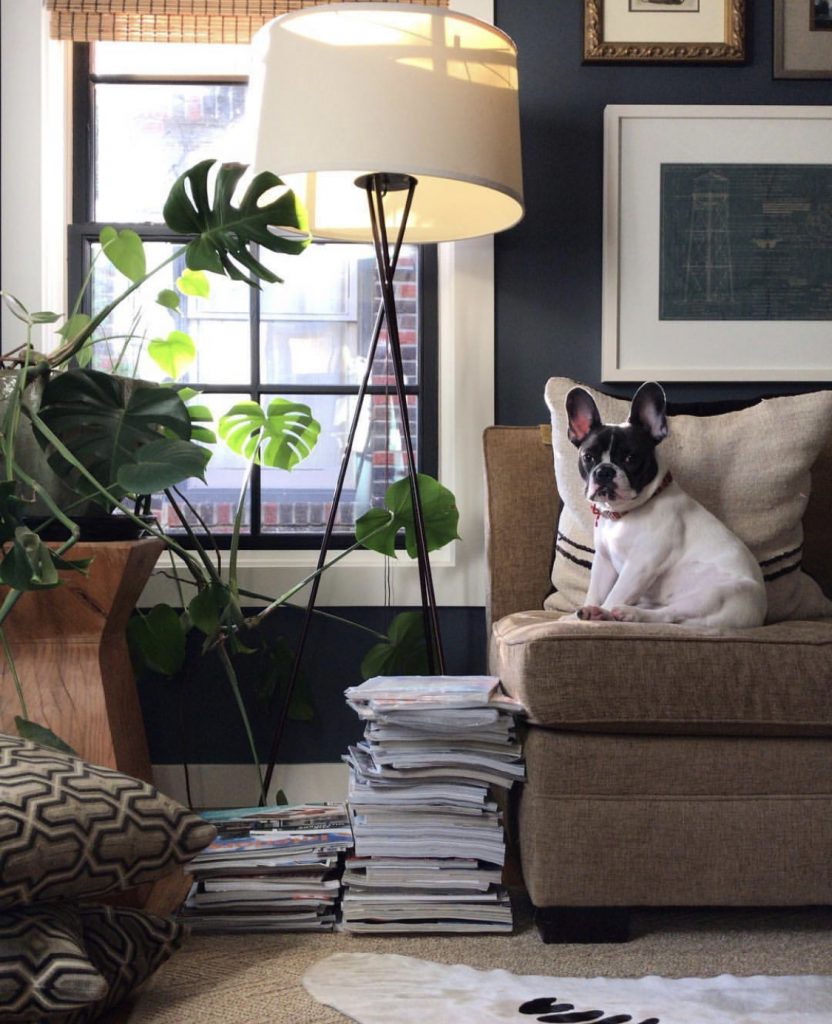 Built in 1953, our home is a 50's ranch-style home… when it was built, it was a red brick home with two bedrooms and one bath. That all has changed now, of course, which we will share in upcoming posts. We wanted to keep the integrity of the original style, so we kept that in mind when selecting finishes, but we seriously overhauled this home!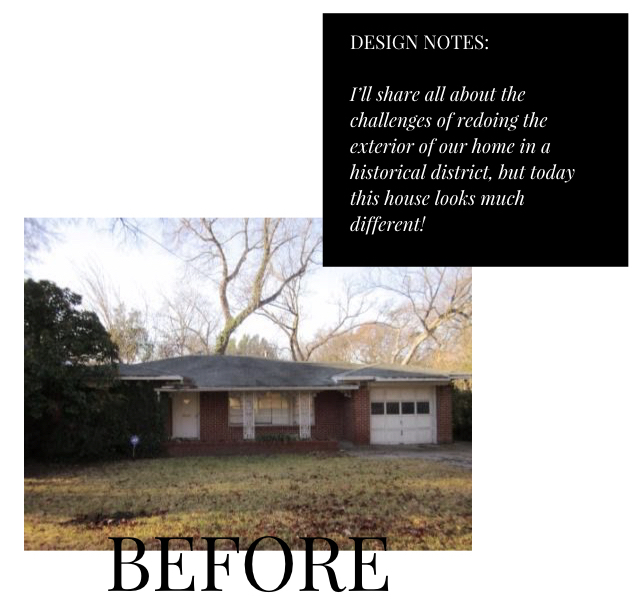 We ran into a ton of challenges with the city and the conservation rules of the neighborhood. Many of the things I originally dreamed about weren't possible, so as a designer does, we adapted. I'll share many of those challenges next week when I share my renovation plans!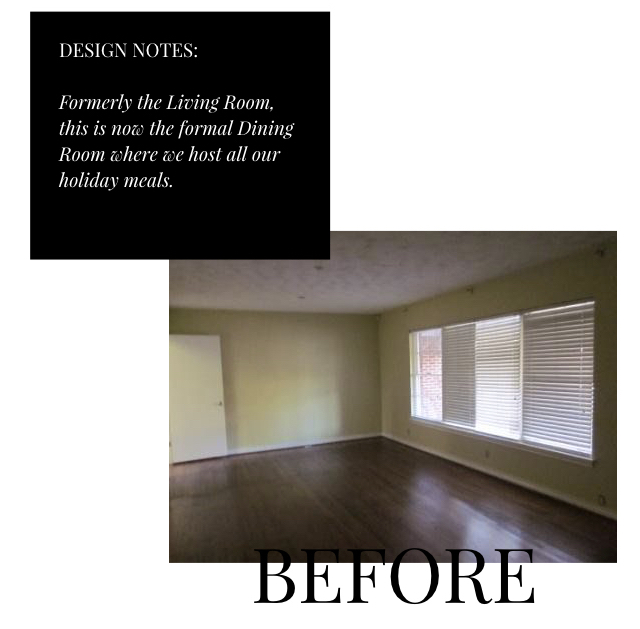 We don't have children and don't have plans to have any, so our needs for bedrooms are unique! We definitely needed a guest room for Beth's many visits to the Pulp Dallas office and for when our family visits. But, for the additional Guest bedroom below, we turned it  into something completely different. We took the closet out and turned it into a Library and TV room. It's now a great place for me to watch my Bravo shows while my husband has sports on. And, my nephew calls it his 'bedroom' when he comes for the weekends. He often kicks back to play video games and feels right at home. It's such a great multi-purpose room with it's own vibe. Wait until you see how it looks today… it's currently the most complete room in the house!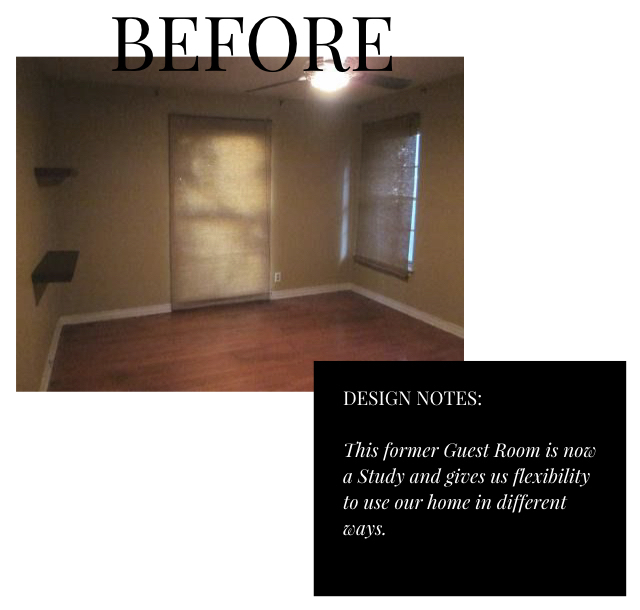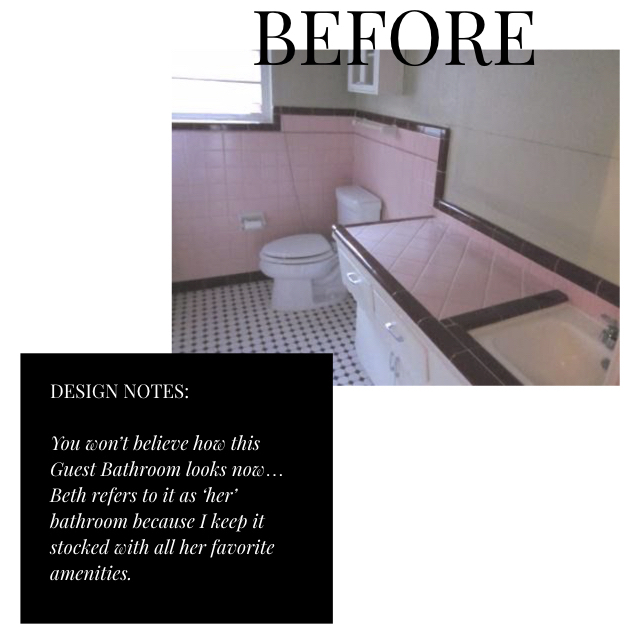 The original finishes in our Guest Bath had to go… our respect for history only goes so far when you're working with pink and maroon! The original layout worked well, but we overhauled the finishes and gave this bathroom great storage. Wait until you see the 'after'!
The kitchen took on the largest transformation… If you know me at all, you know I am a huge lover of food (You can follow #CVGeats for proof on instagram). We are huge cooks and love to entertain. We have most holiday gatherings in our home and the Kitchen is the center of that. This is the most important room in the home and had to be the largest.  And, since we lived in a loft for so many years, the open concept was important to us. The 'Splendid Living' approach to our client projects, where we dig deep on how our clients live in their homes before we design for them comes intuitively for me. I had the opportunity to design this addition to the home, not only for how I live and use my space, but for for how I envisioned living splendidly in my home.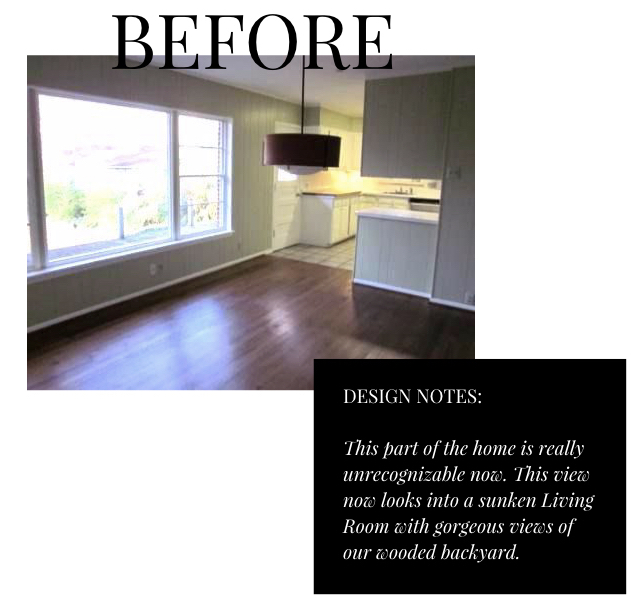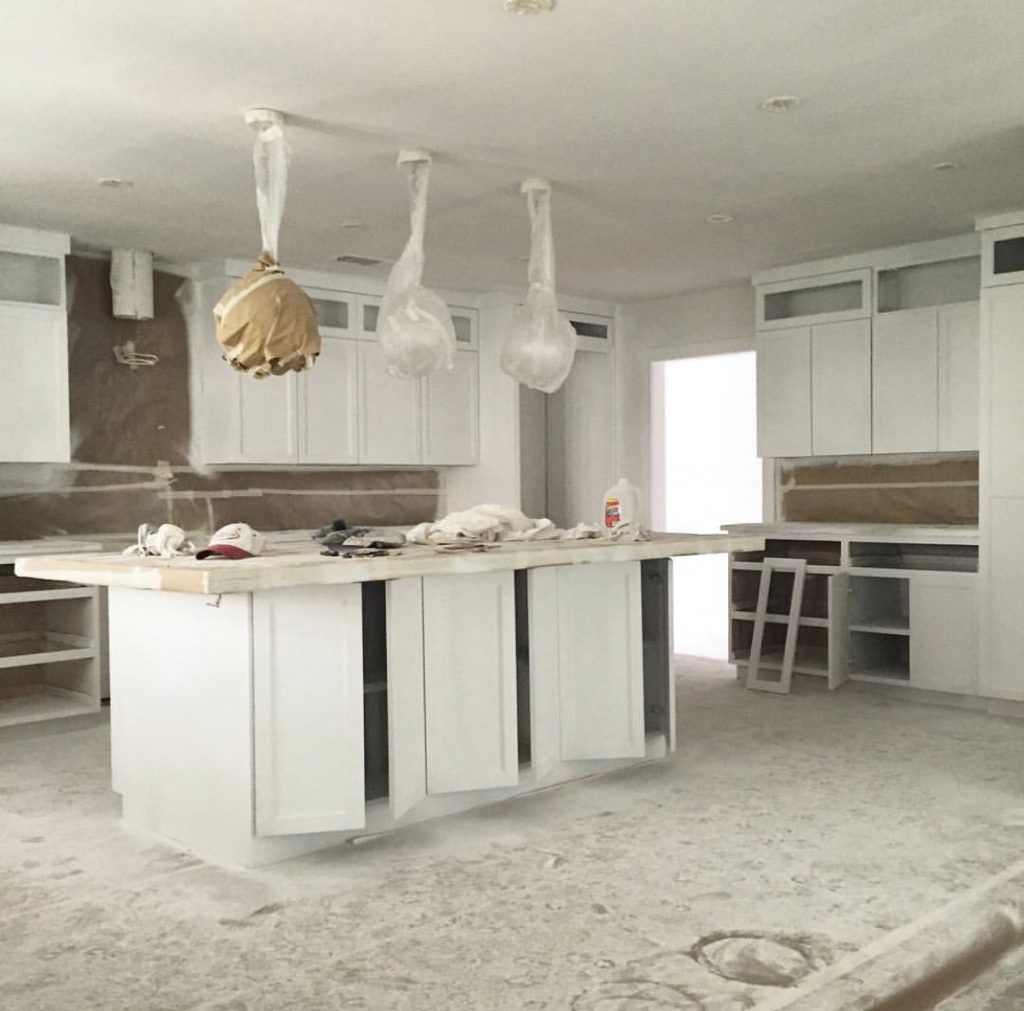 Even though we have lived in our house for almost 4 years, there is still so much to do and take on. We haven't touched the landscaping and we still have so much of our existing furniture. Where Beth wants everything done NOW (nightmare client- ha!), I am one to wait until the right items show themselves and I design my home over time (also, our nightmare client- ha!).  I need something to call my name and be unique. I think that's why we are excited to share this process with you. We want to inspire people who aren't the ideal candidates to work with a designer, while still showing you and our clients how we design for real living. We love working through the process to make our house a true reflection of who we are and how we live.
I'm excited to show you our renovation plans in my next post, right after Beth shares all about her painting experience. But, for now, I'm leaving you with a little bit of pretty, after a lot of before vibes. Here's where things are over at #TheValenciaProject…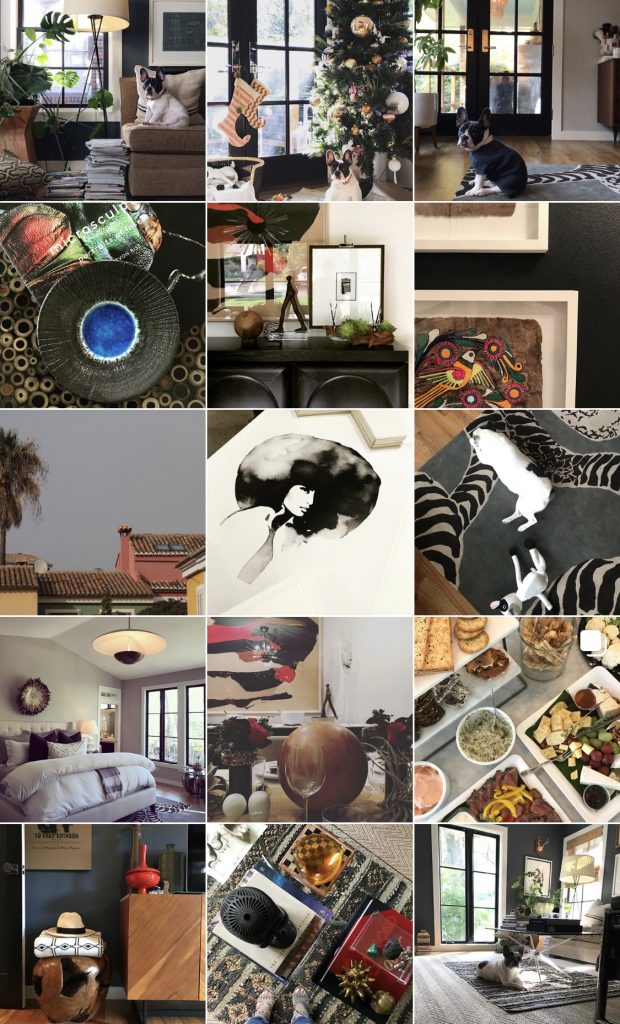 If you have any comments or questions, follow and direct message us over at our instagram accounts at @pulpdesigns!
Carolina's #PulpAtHome:
Read the posts  + @carolinavgentry on instagram + #TheValenciaProject on instagram
Beth's #PulpAtHome:
Read the posts +  @bethdotolo on instagram + #FigTreeRambler on instagram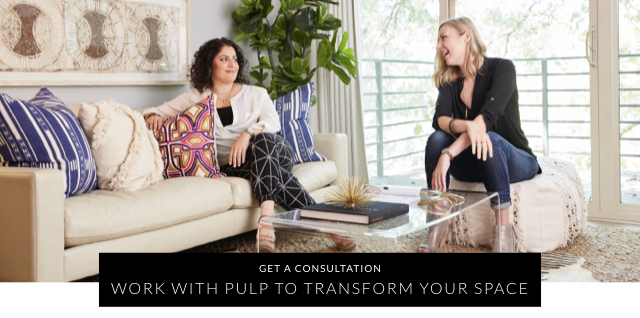 Credits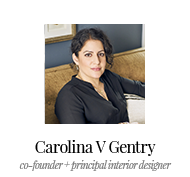 GET INSPIRED
SUBSCRIBE TO OUR NEWSLETTER TO
GET AN INSIDER LOOK IN YOUR INBOX