4/27/20
The Pulp Edit: Brighter Outlooks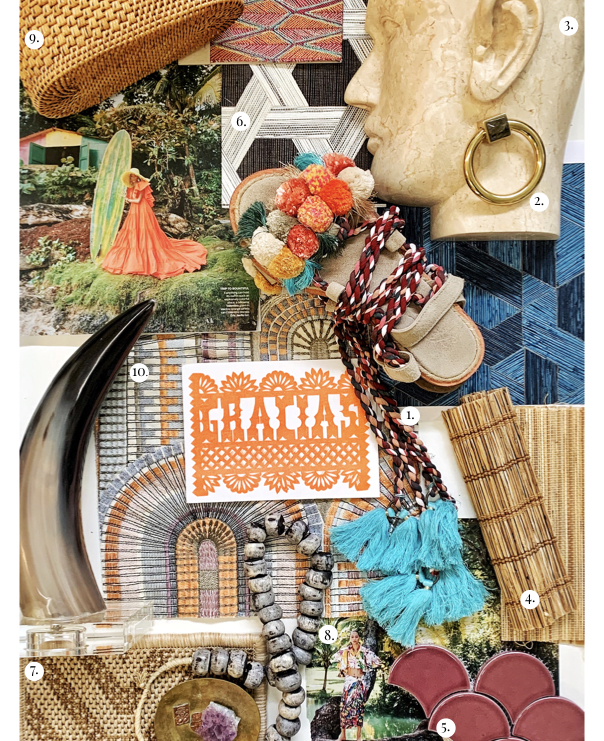 Bright and Beautiful
People are ready for warmer weather and brighter outlooks, so we're seeing bold colors, natural materials, and fabulously exotic patterns guaranteed to shake us out of our gray- day moods!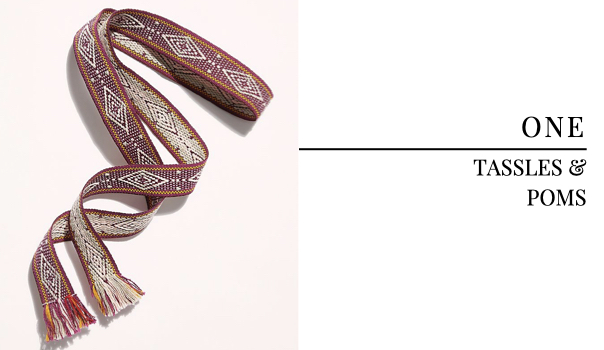 Multicolored poms, bright tassels, colorful woven ties – we dare you not to smile when wearing these boho babies from Free People.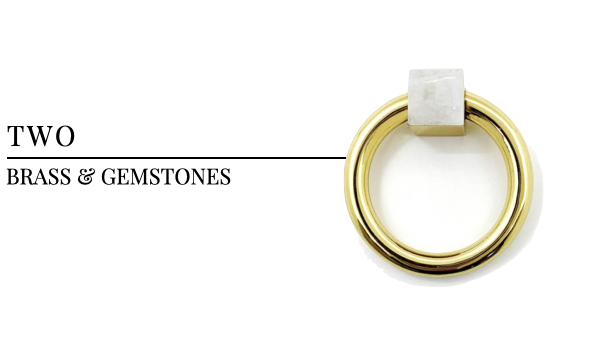 This is one brass ring that you'll definitely want to capture – it's the Porter Pull with a gemstone from Addison Weeks.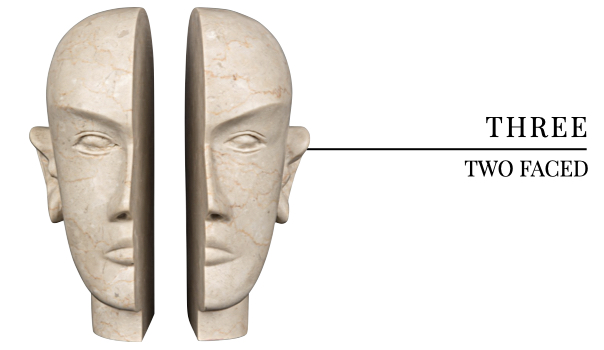 Not just any stone bust, this head from Noir splits to form a duo of bookends in a clever take on the old adage about "two heads."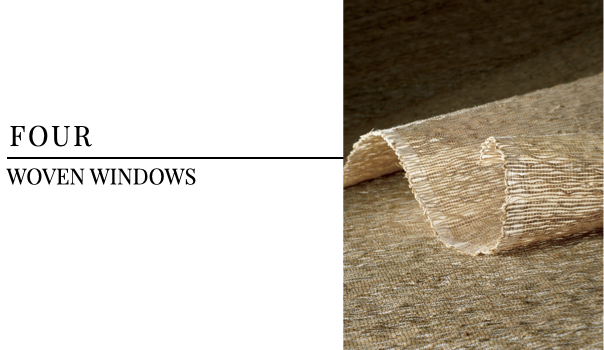 There's something about these woven shades from Conrad. They capture the feeling of balmy weather and lazy days.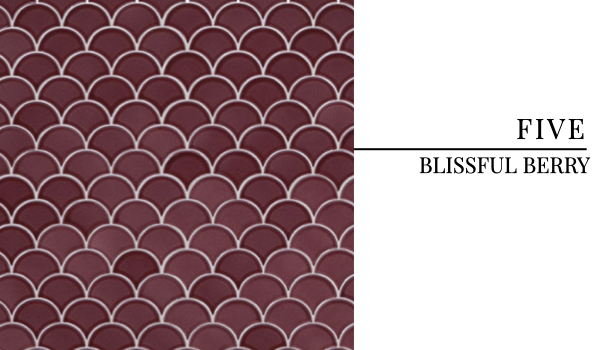 The fan shape of these Revalia tiles from Daltile is spot-on for spring. But what really sends us is the Blissful Berry color – perfectly named and stunningly styled.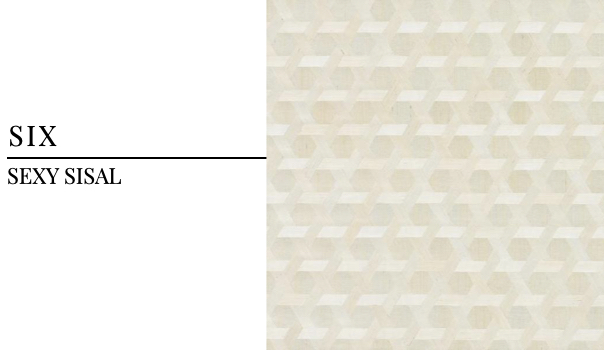 Natural materials take center stage in Terrace, a wallcovering design from Carlisle & Co. Sisal is woven into an organic design that looks like a rattan pattern.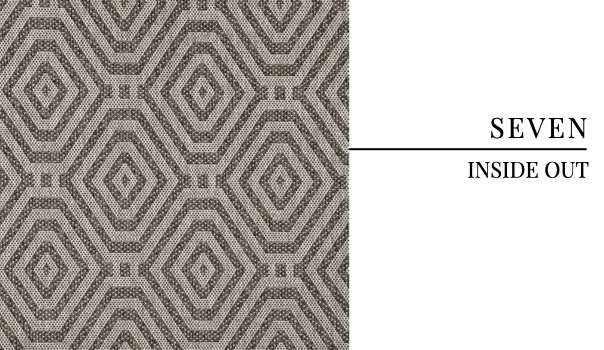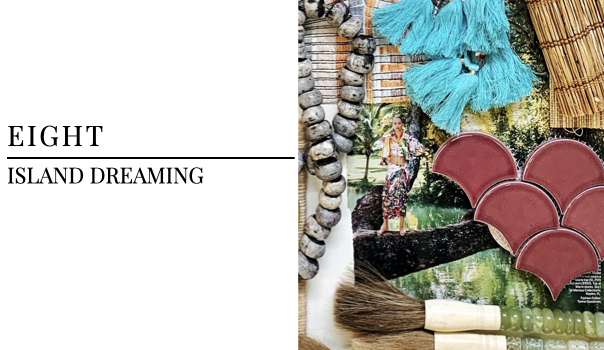 We may not be able to travel right now, but we can still dream about islands and swaying palms, from Vogue.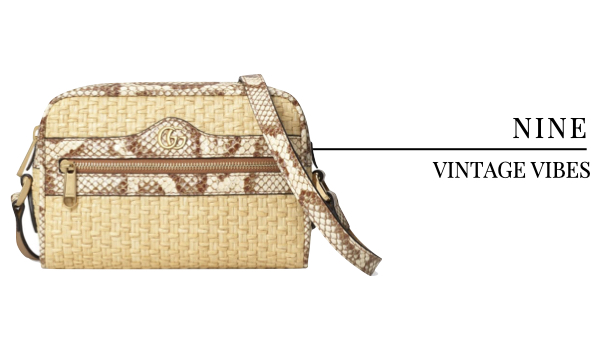 A great crossbody bag from Balie was a fabulous vintage find – and its natural weave lets us imagine we're on a sandy beach instead of our own hometown. Shop an equally vacation-worthy find here.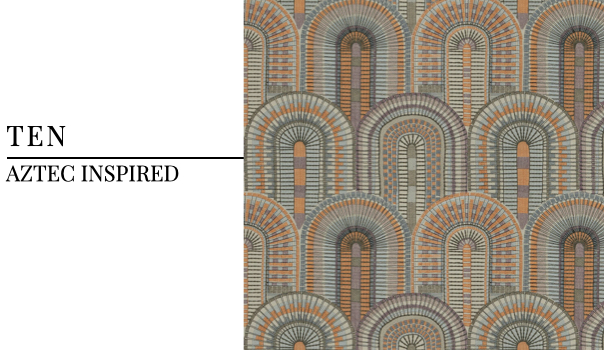 This embroidered textile from S. Harris looks like an Aztec architectural design. The pattern – called Mezquita – has a sunwashed look, perfect for summer.
Looking forward to brighter days ahead…
Credits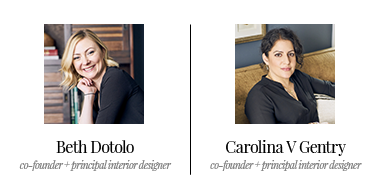 GET INSPIRED
SUBSCRIBE TO OUR NEWSLETTER TO
GET AN INSIDER LOOK IN YOUR INBOX