3/3/21
Pulp Style Duet: The Salt Cellar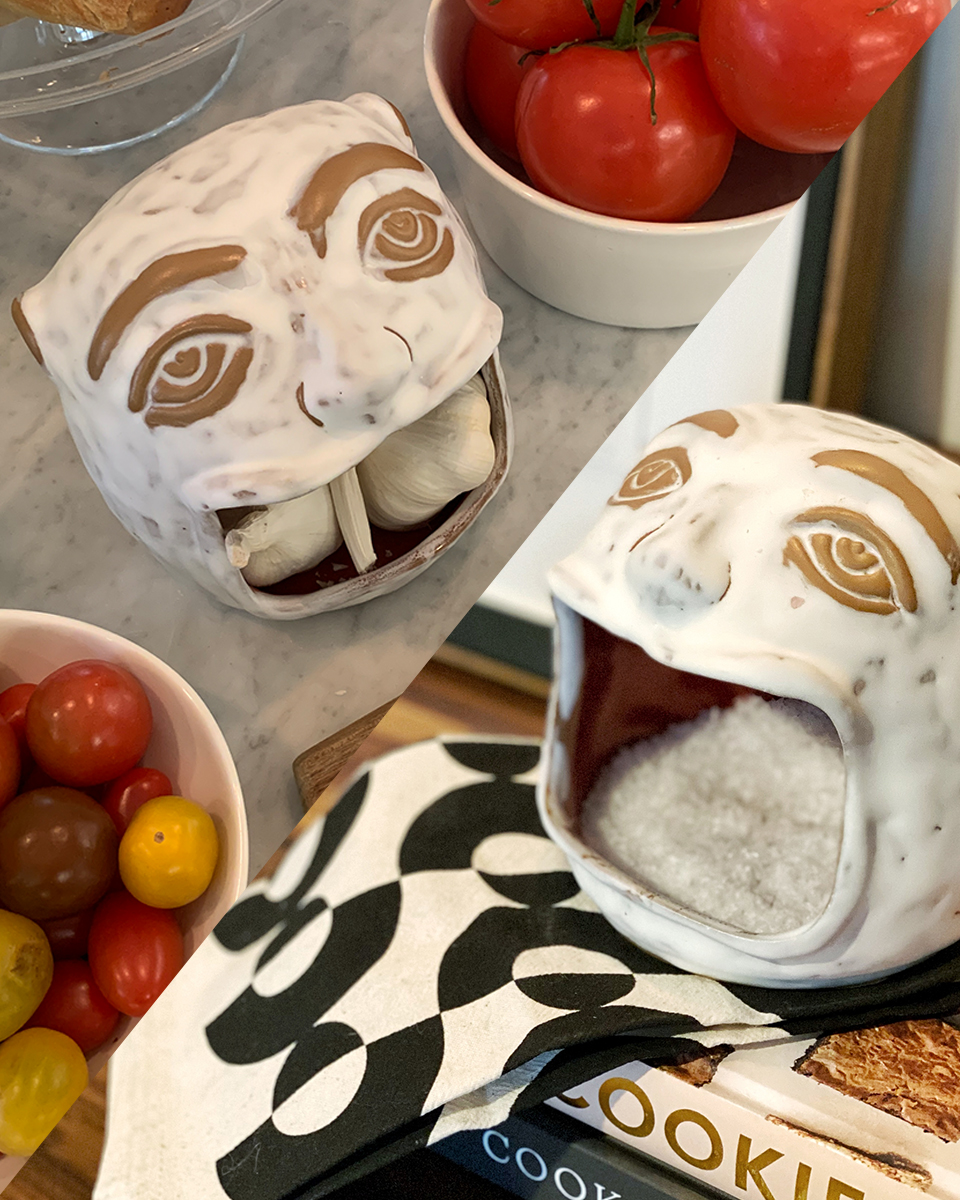 It's no surprise that Pulp co-founders Beth and Carolina tend to gravitate toward the same fabulous products. But – and this is what gives Pulp its unique design viewpoint – they each have a distinct individual style and may use that same product in a very different ways. So we thought it would be fun to show you a shared purchase and how Beth and Carolina style it in their own way. Be sure to let us know which one is your favorite, and scroll all the way down to shop the looks!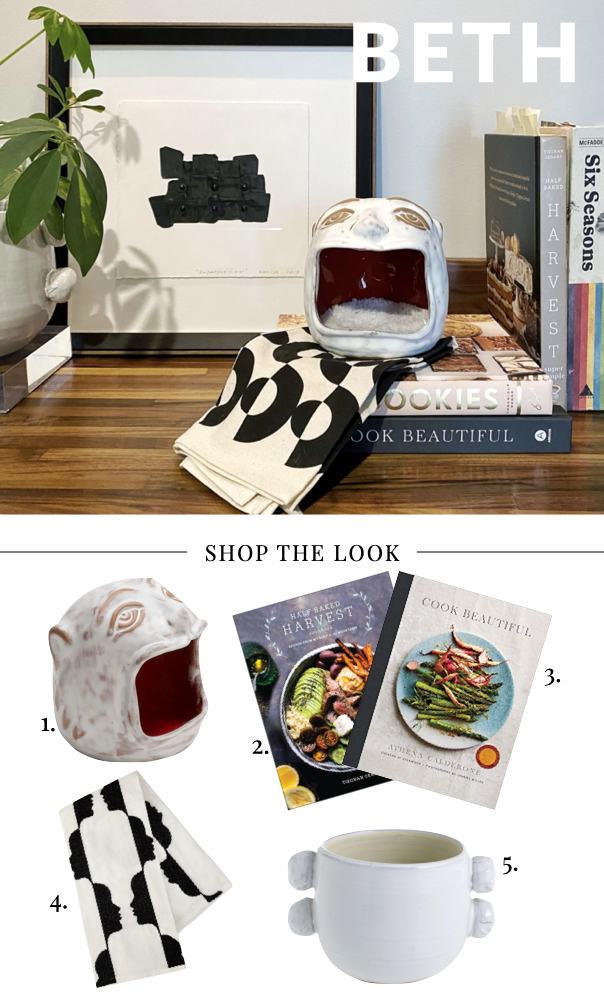 The Monster Pinch Salt Cellar is a funky wide-mouthed design and Beth knew she wanted to use it exactly as it was meant to be. She loves to cook, so having a nearby salt cellar for those pinches of seasoning was exactly what she needed.
1. Monster Pinch – Salt Cellar | 2. Half Baked Harvest Cookbook | 3. Cook Beautiful Cookbook | 4. Gemini Tea Towel | 5. Fem Rosa Pot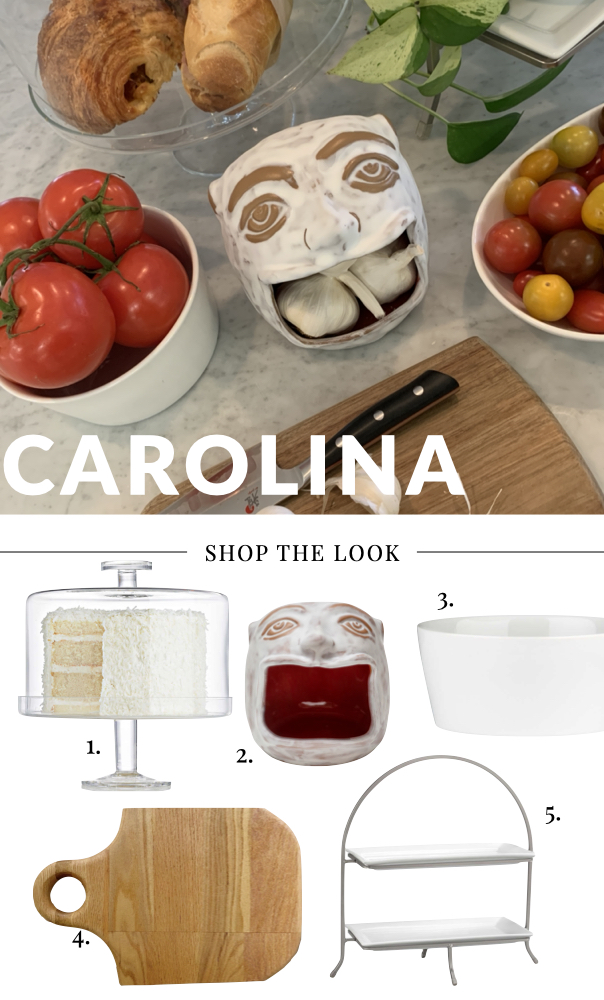 For Carolina's kitchen, garlic is a main ingredient. And the big mouth on that salt cellar is perfect for storing bulbs. She can grab the right number of cloves and store the rest in a cool and dark place that's just right for keeping garlic fresh.
1. Footed Cake Stand with Dome | 2. Monster Pinch – Salt Cellar | 3. Verge Bowl |
4. Oak Armored Cutting Board | 5. Cambridge 2-Tier Server with Plates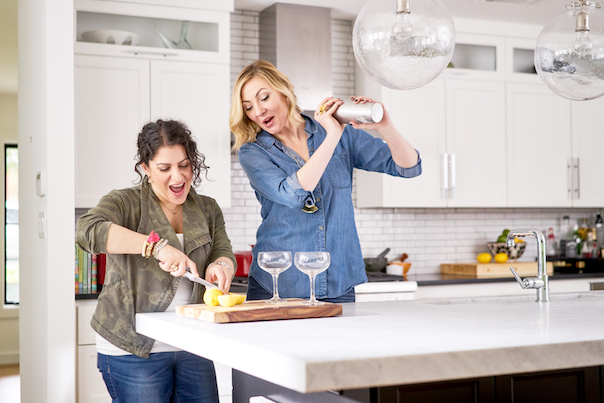 So which way would you use the Salt Cellar? Let us know, shoot us a DM!
Credits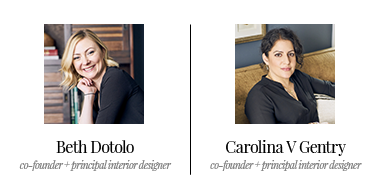 GET INSPIRED
SUBSCRIBE TO OUR NEWSLETTER TO
GET AN INSIDER LOOK IN YOUR INBOX