3/28/22
Snoqualmie Ridge Home Tour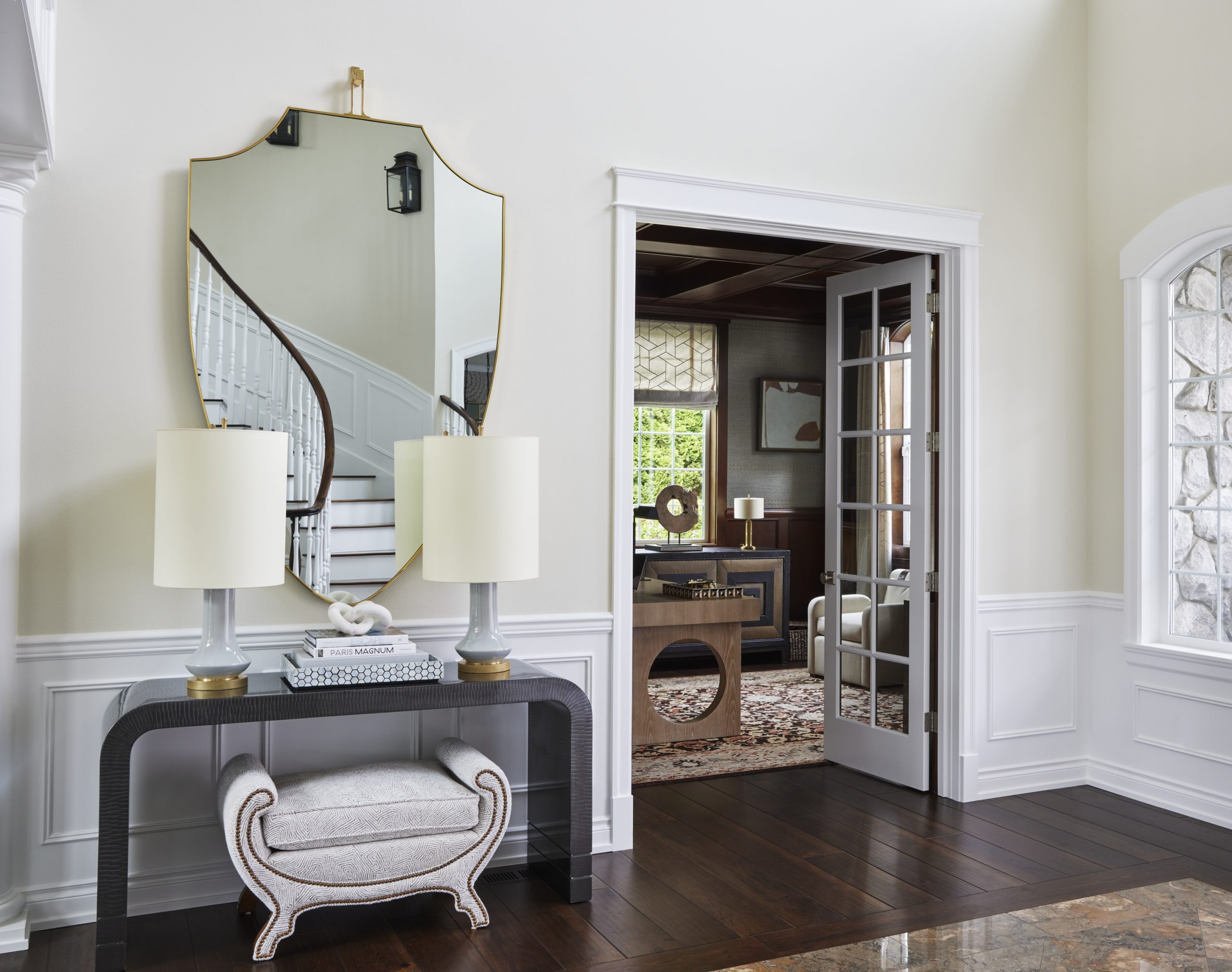 This micro-renovation was one of our favorites and we are in love with how it turned out for our amazing clients! These clients are a family of four with school aged children who were ready to elevate their home into something modern and elegant. The home was beautiful when we started, but felt a little builder-standard, and our clients wanted something that was a better reflection of them. Rather than take on a complete renovation, we strategized an overhaul with wallcovering, furnishings and accessories, and chose a few select spaces to renovate completely: The Primary Bathroom and the Fireplaces. Sometimes you don't need to start from scratch, and instead make smart choices that make the most impact. Check out the project in our portfolio!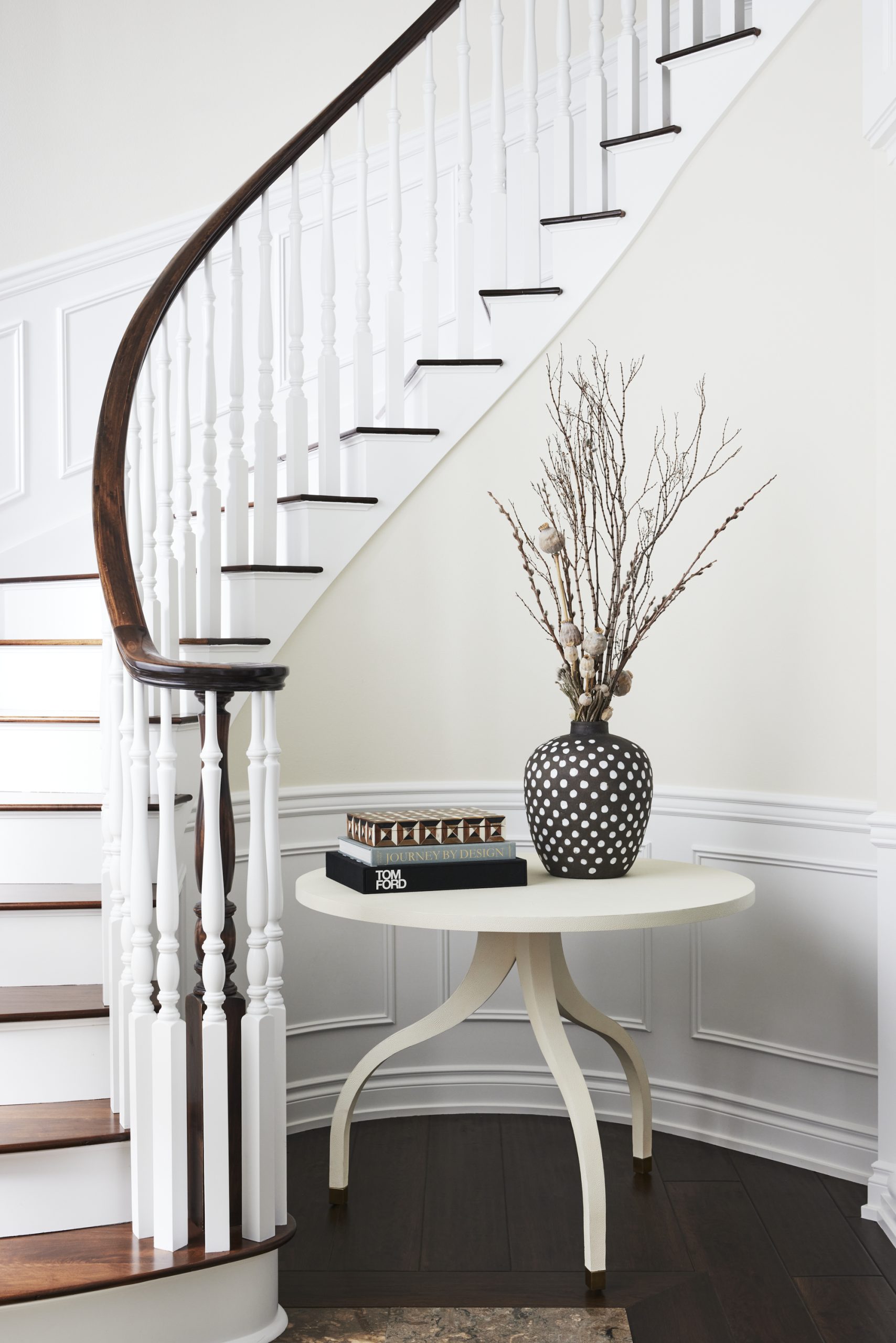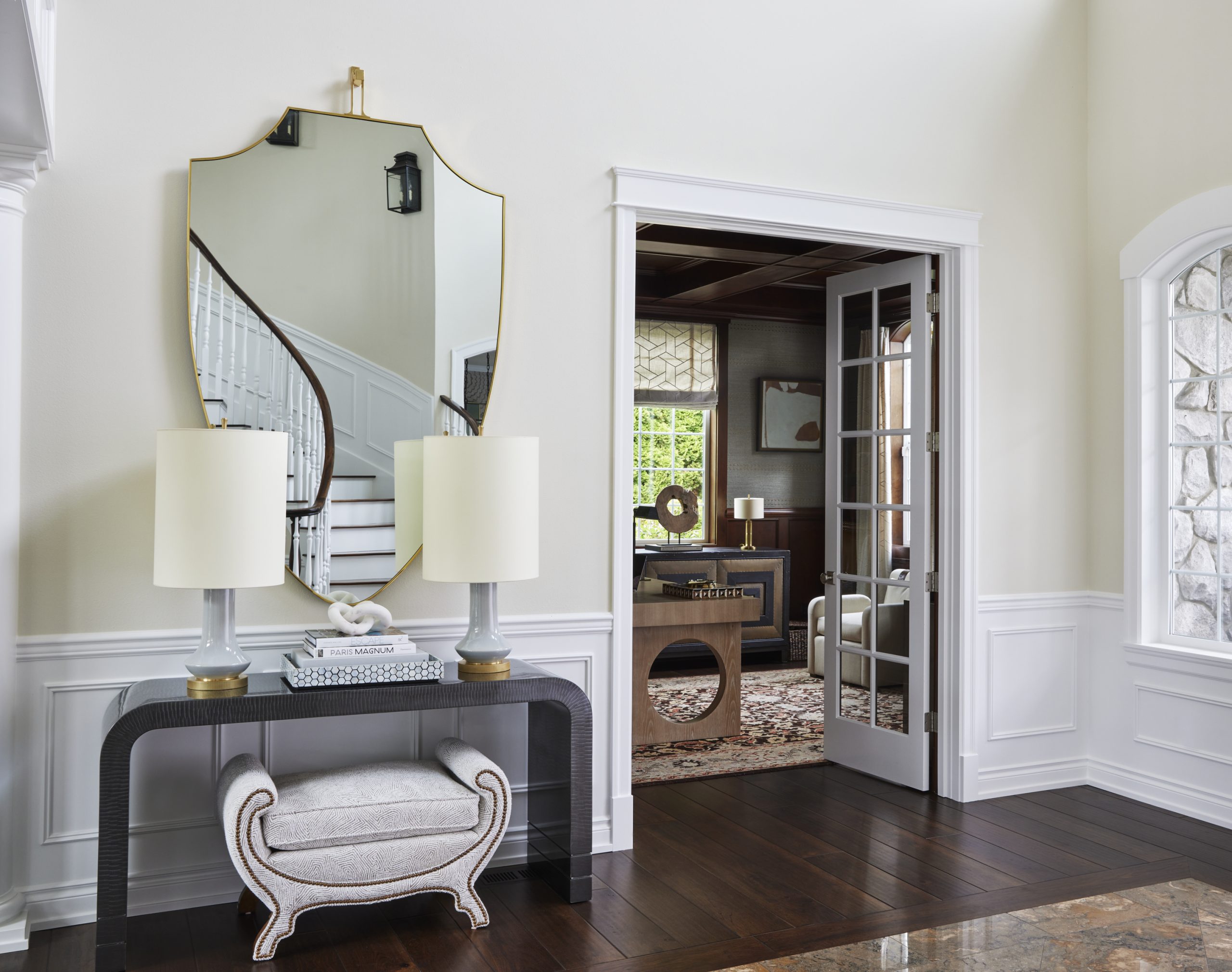 When you walk into a home the entry is the first glance of what the rest of the house is going to look like. Since this entry is filled with high ceilings and a grand staircase, we wanted to create a sense of entry with furnishings that felt warm and layered.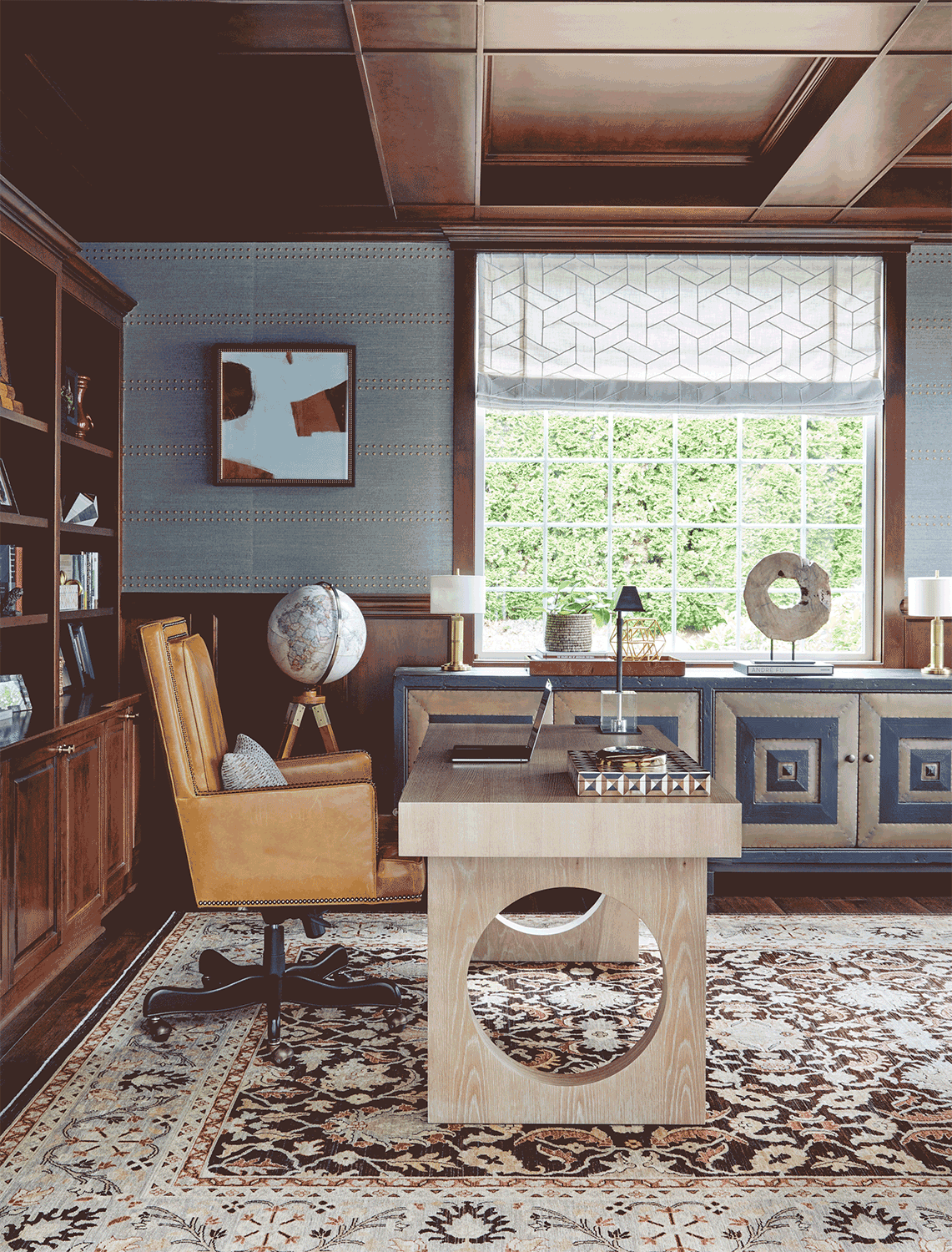 The Office, which is right off the Entry, is a great example of how a little can go a long way. We kept some of the existing furniture and left the paneling details. We simply added textured customized wallcovering, patterned drapery and new, more modern, desk to give the room the character our clients were looking for. The result is a collected and handsome  functional workspace.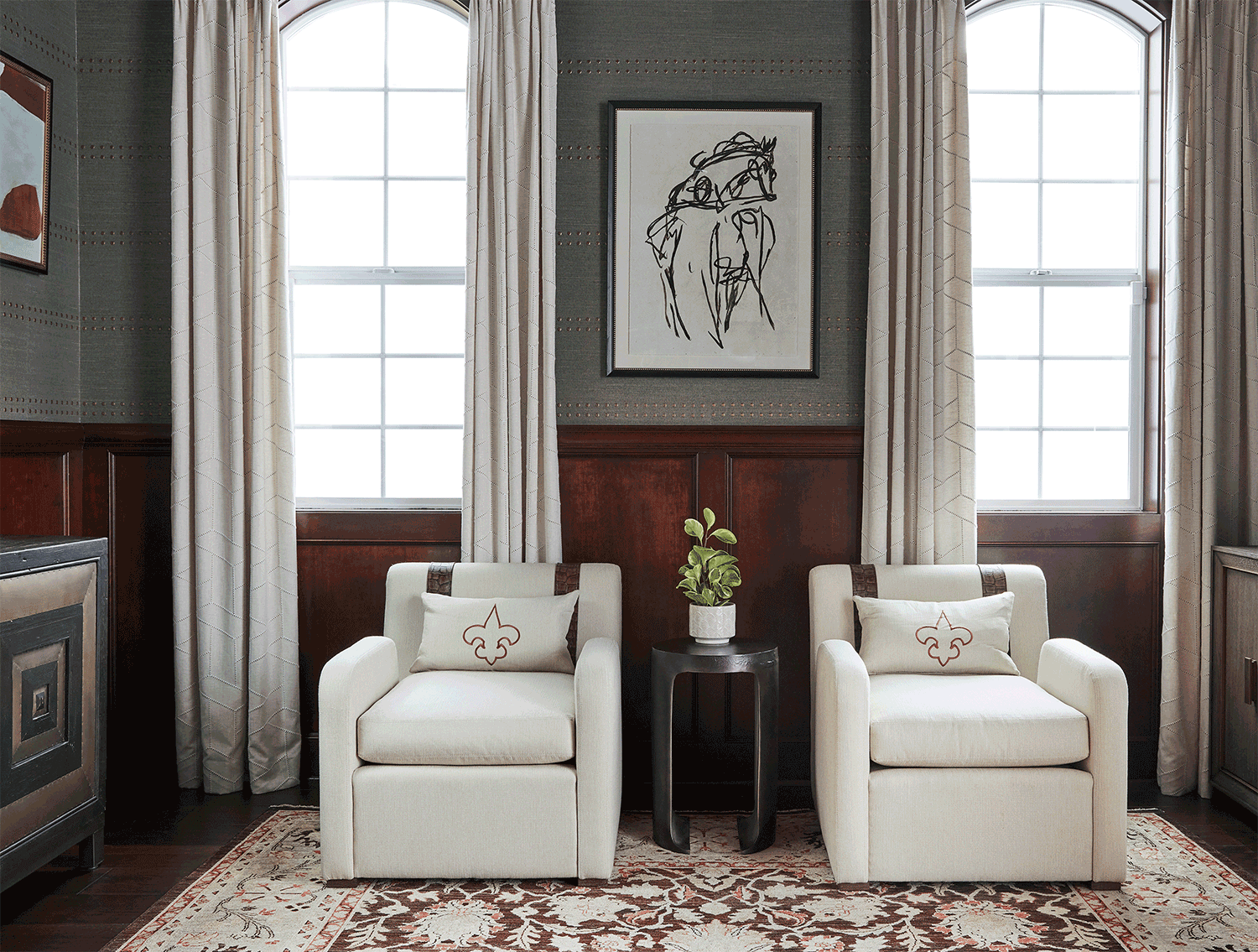 Designing for our clients' loves and tastes, in an elevated way is a huge part of what we do. Our client is a major New Orleans Saints fan, and he wanted to include that into the office, which his wife was not fond of. We surprised our clients with peek-a-boo pillows that had embroidered New Orleans Saints logos that can be flipped when guests arrive. Our client's loved this compromise and it was a great way to incorporate his love for the team without overpowering the space.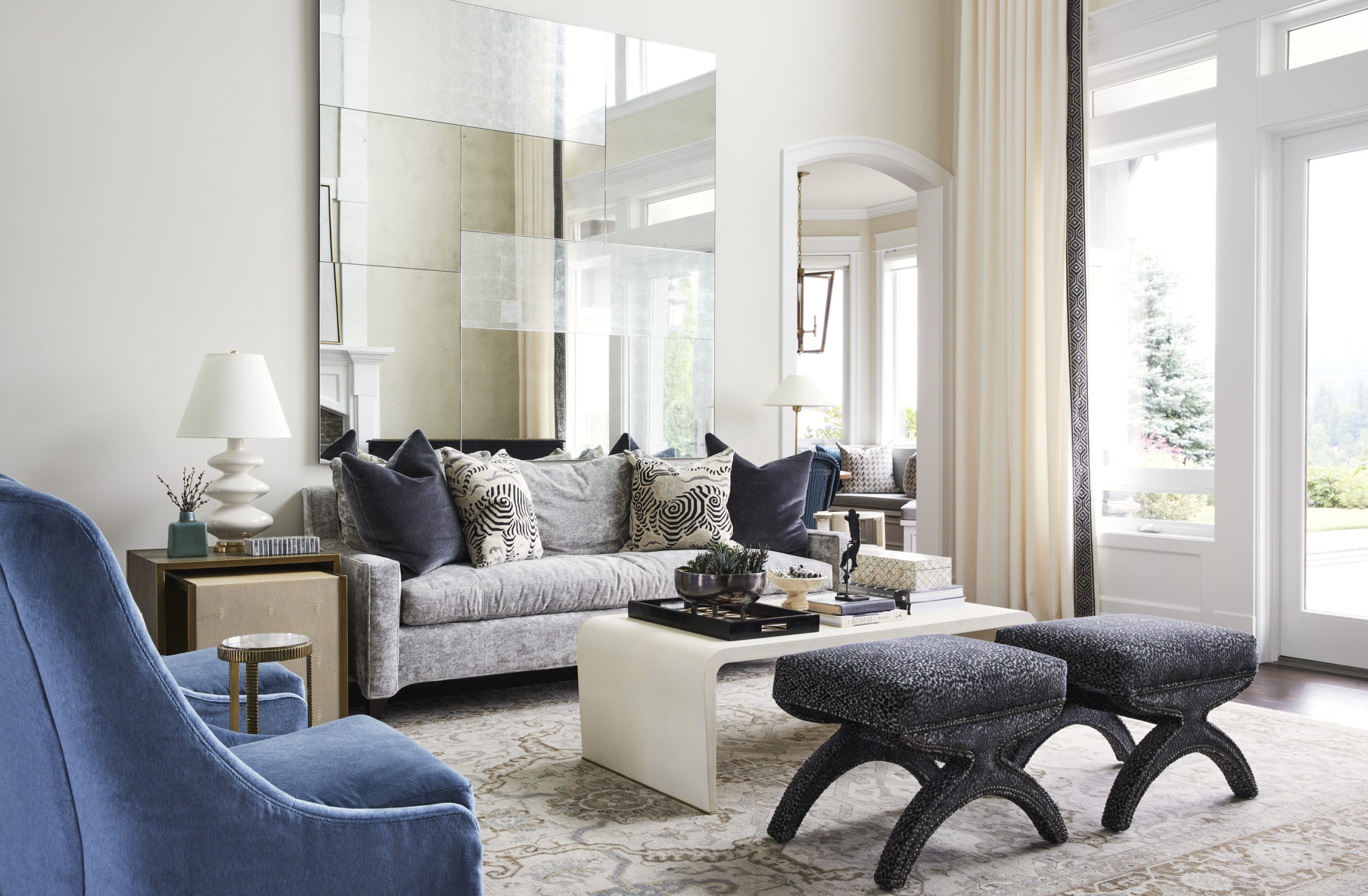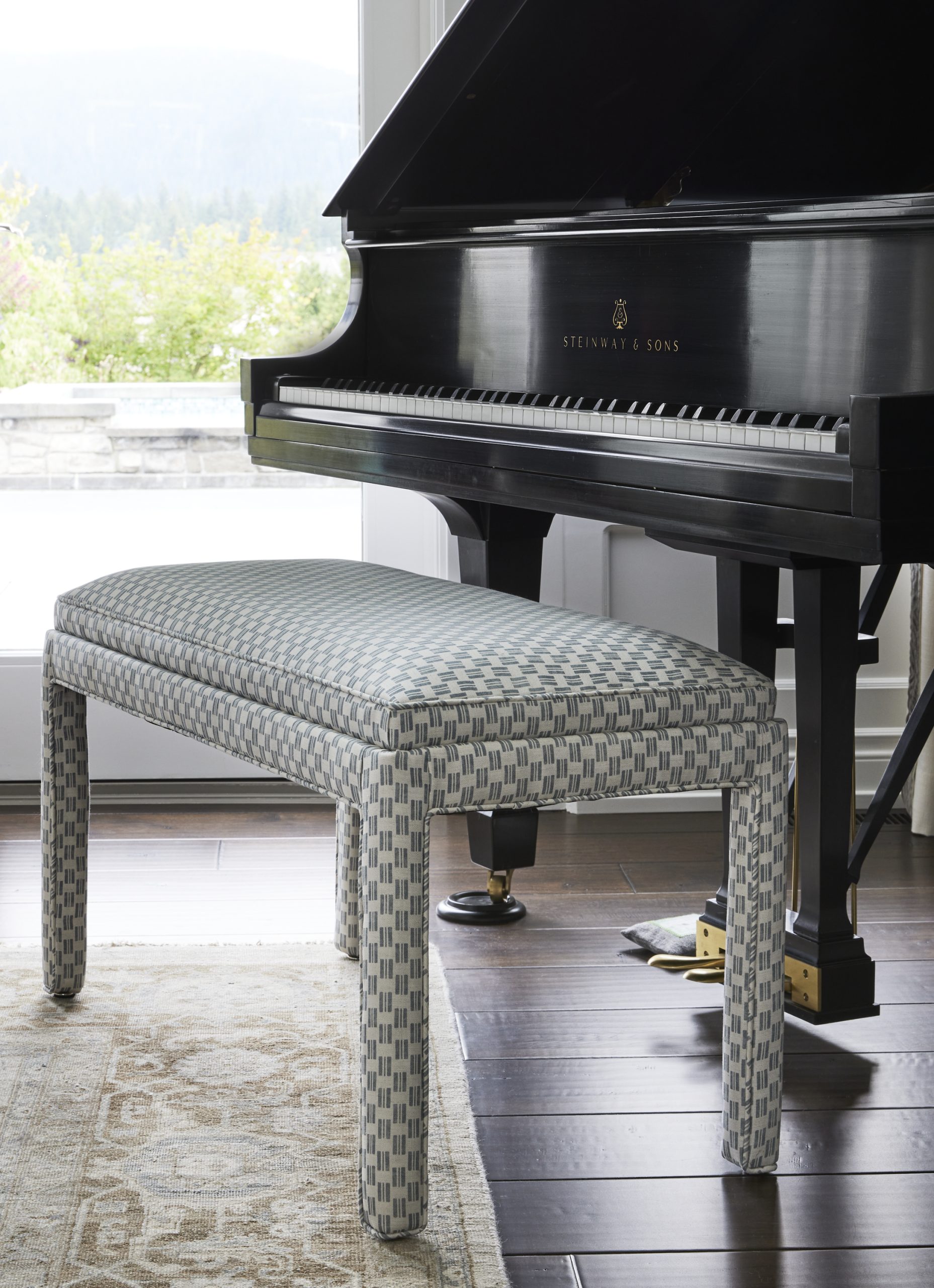 The goal of the Formal Living Room was to create an area the family and guests can gather as a listening room, which features their beautiful grand piano. We wanted this room to feel comfortable and beautiful, while still capturing the grandiose mountain views. We added elongated drapery panels to frame these gorgeous mountain views and add a layer of softness to the space. With some subtle pops of blue, cozy velvets, and beautifully appointed patterns and textures, this room is a great space for the family to enjoy and activate these typically unused spaces.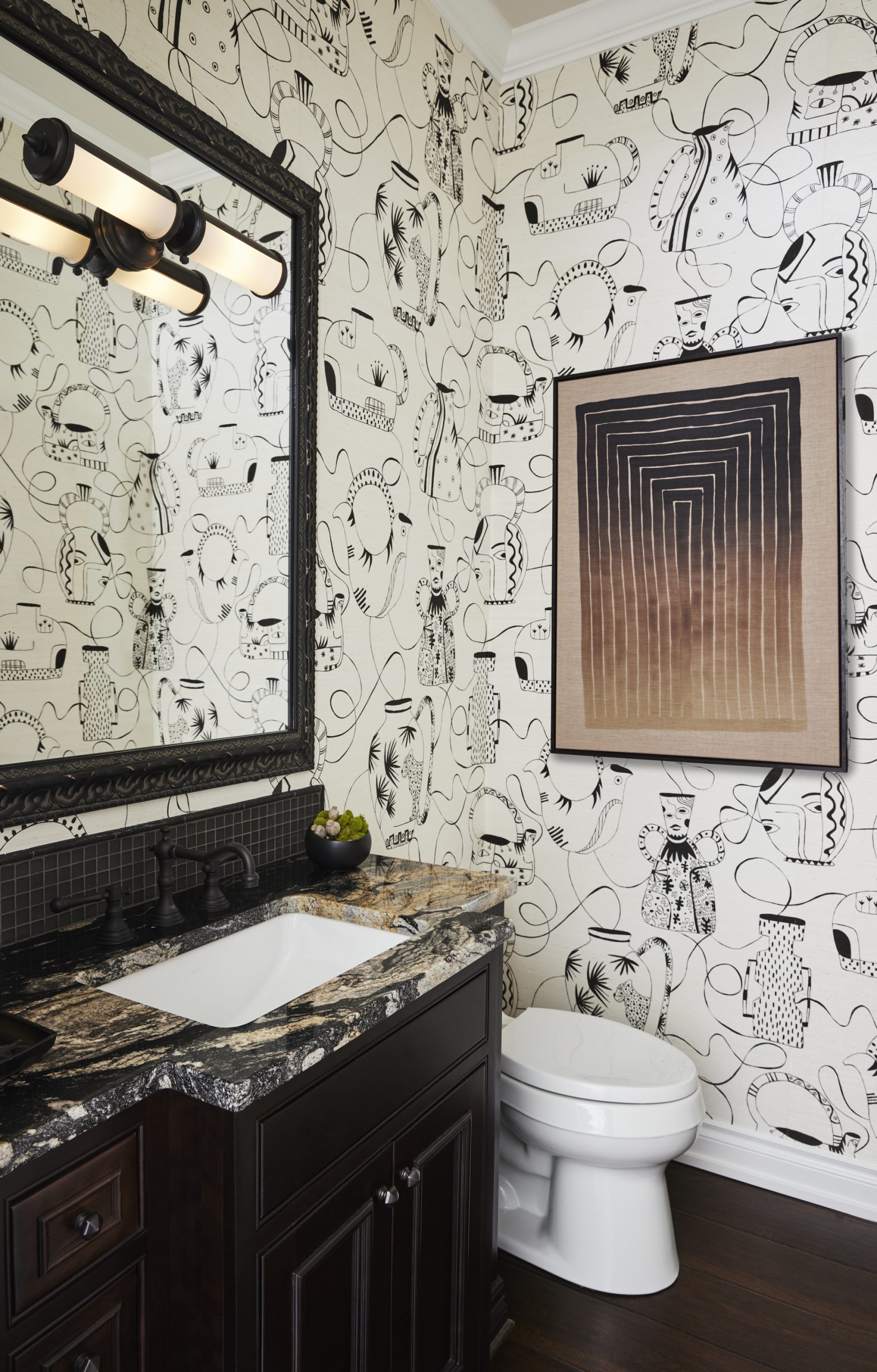 The Powder Bath had just been overhauled by their former designer, but we wanted to make it a little more modern. With an easy swap of the light fixture and a fun transitional wallcovering, we gave this jewel box powder bath a whole new life.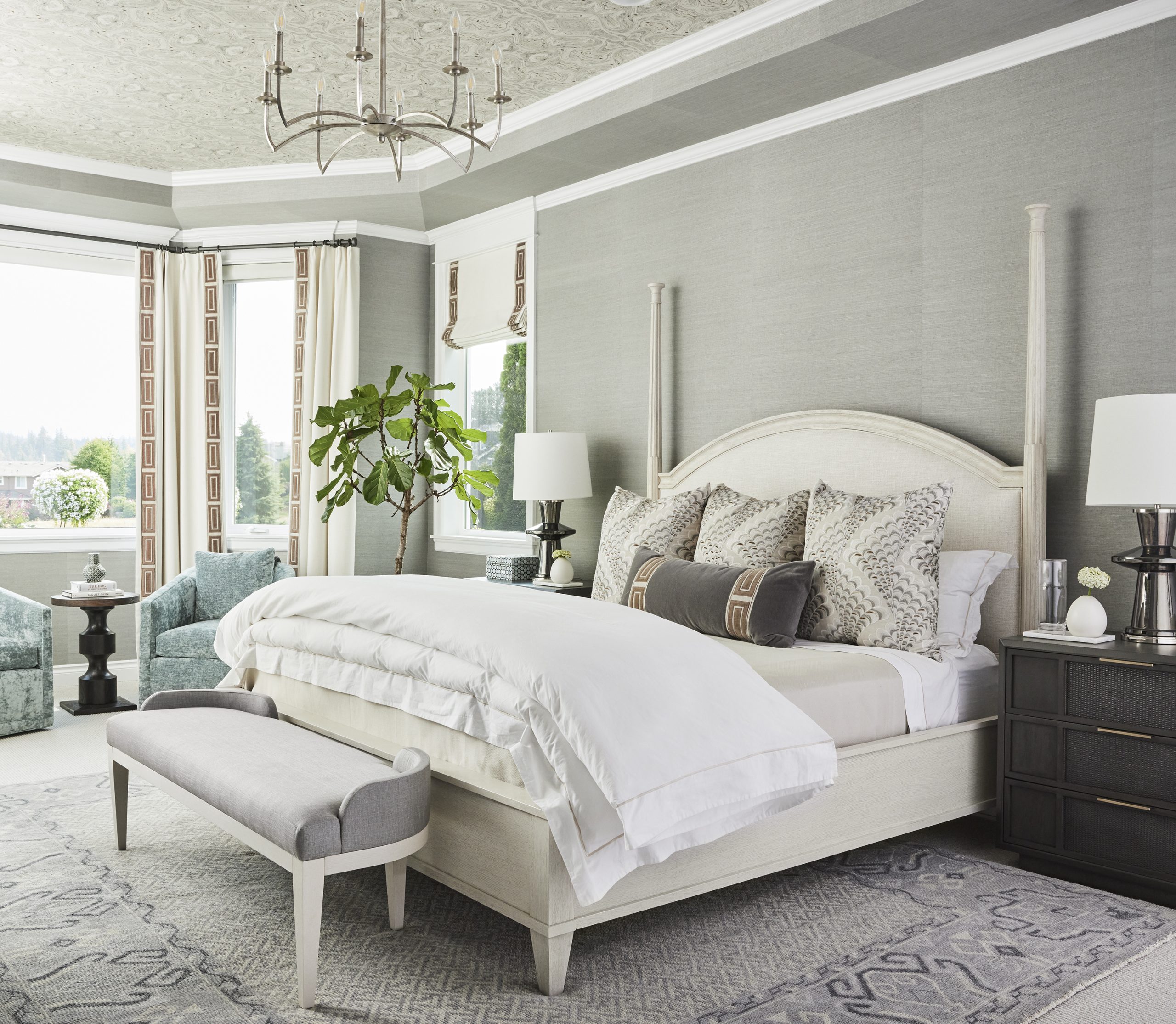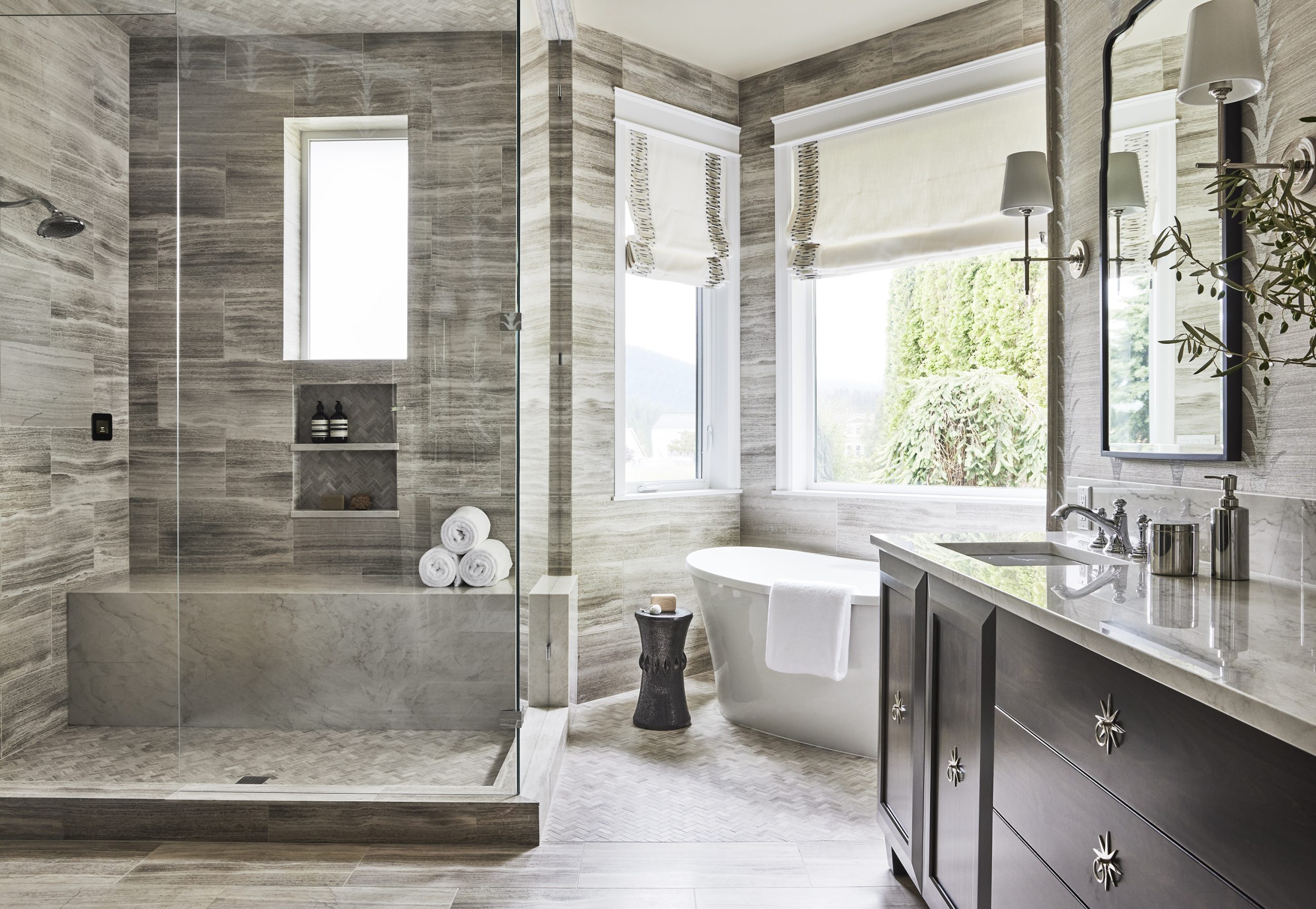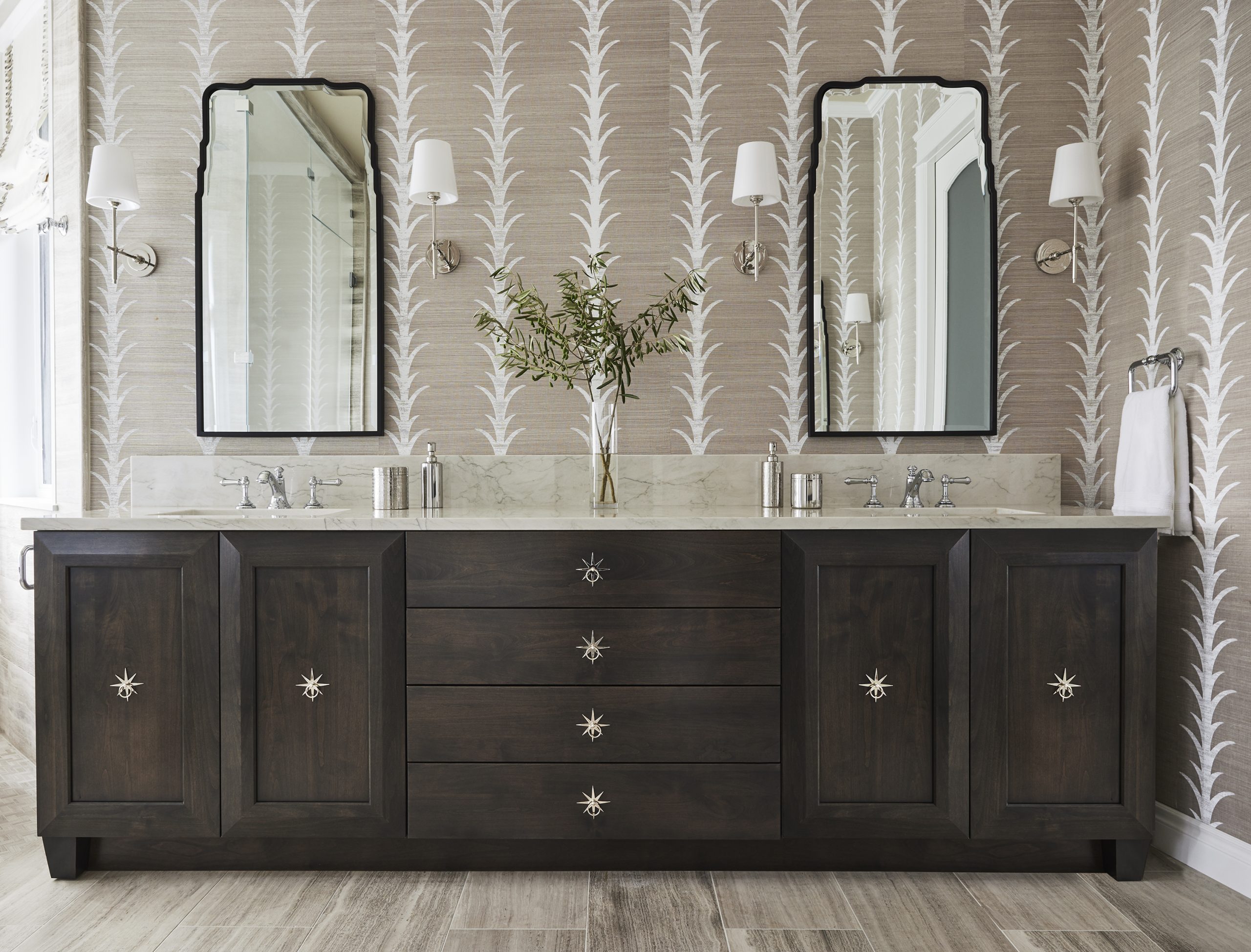 The Primary Suite is perhaps the biggest overhaul of the home. While the Bedroom got new furnishings and gorgeous layers of grasscloth and patterned wallcovering and drapery, the Primary Bathroom got a full renovation. Our goal was to elevate the and transform the Bathroom into our clients own personal spa. When we started, the bathroom was dark and crowded. We opened up the bathroom by knocking down walls adding a freestanding bathtub. The finishes and fixtures were modernized and we added some amazing tech to the bathroom for a true spa experience. A steam shower and smart toilet can do wonders for your daily experience, while adding some amazing value to the home. And, of course, we added a touch of Pulp with our starburst pulls to the vanities!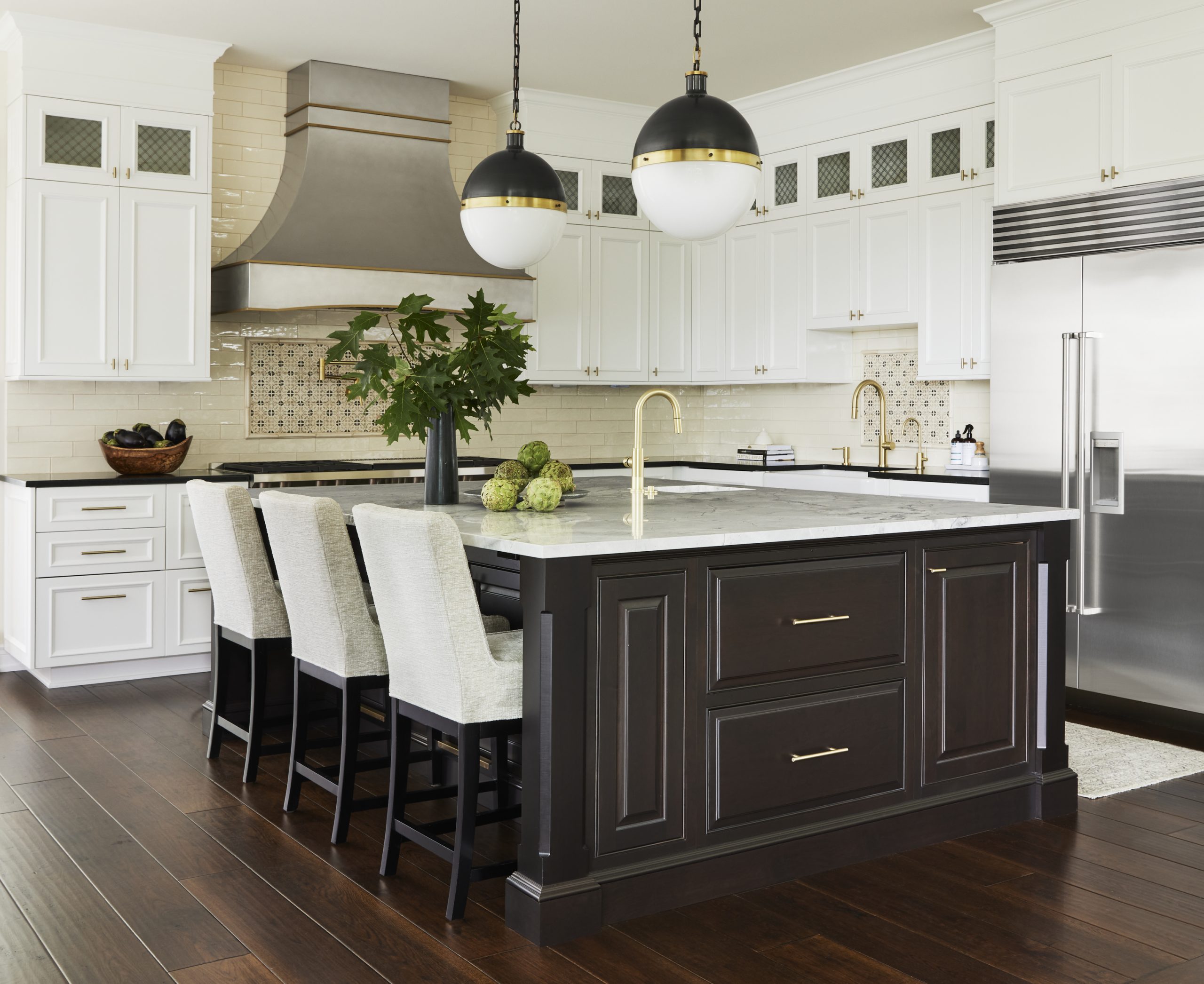 Another designer had renovated their kitchen previously, which was a great start to the space and really opened it up! Our clients were looking to further elevate the space and add some personal touches. With new light fixtures and simple accessories we really made the space more fluid with the rest of the home.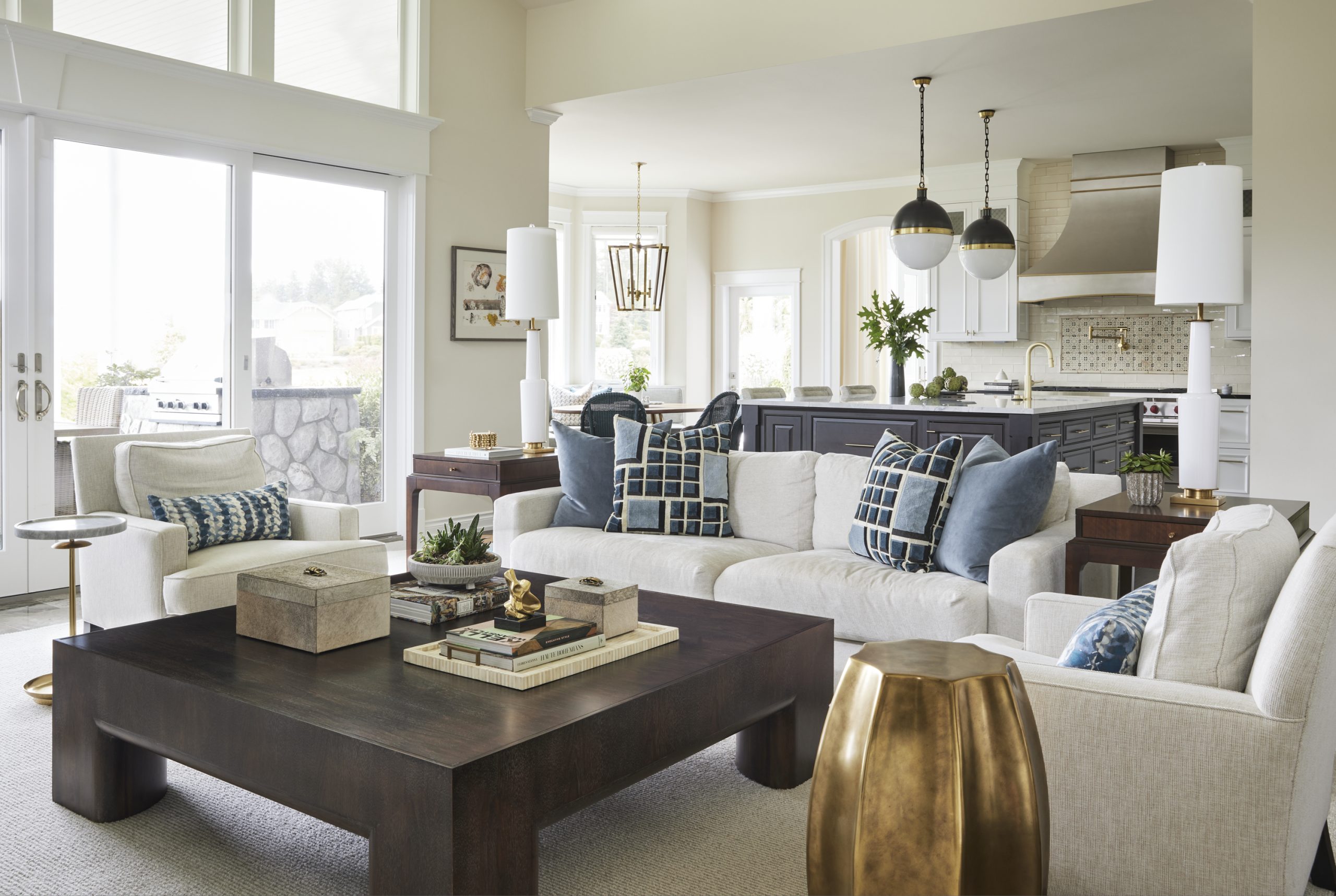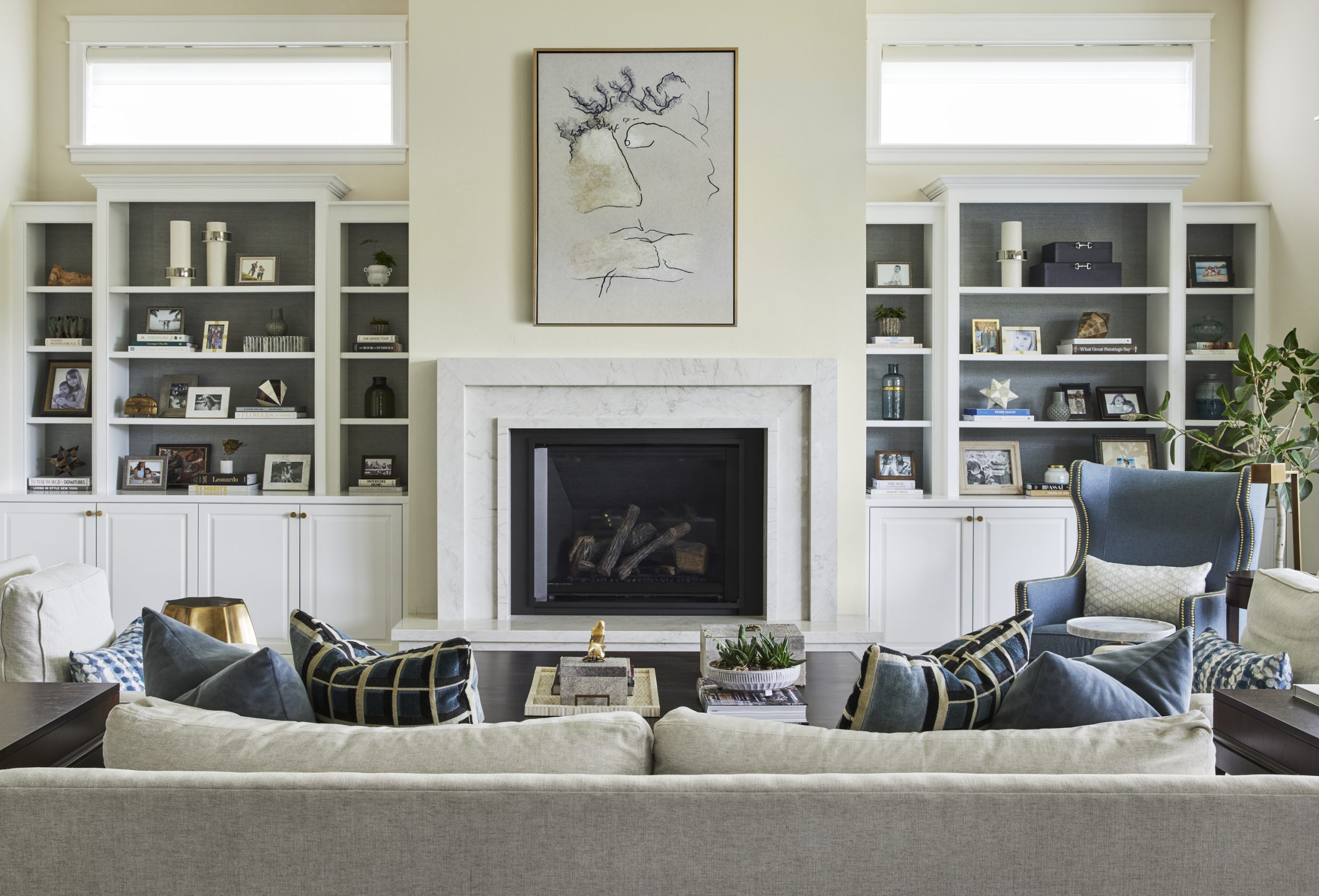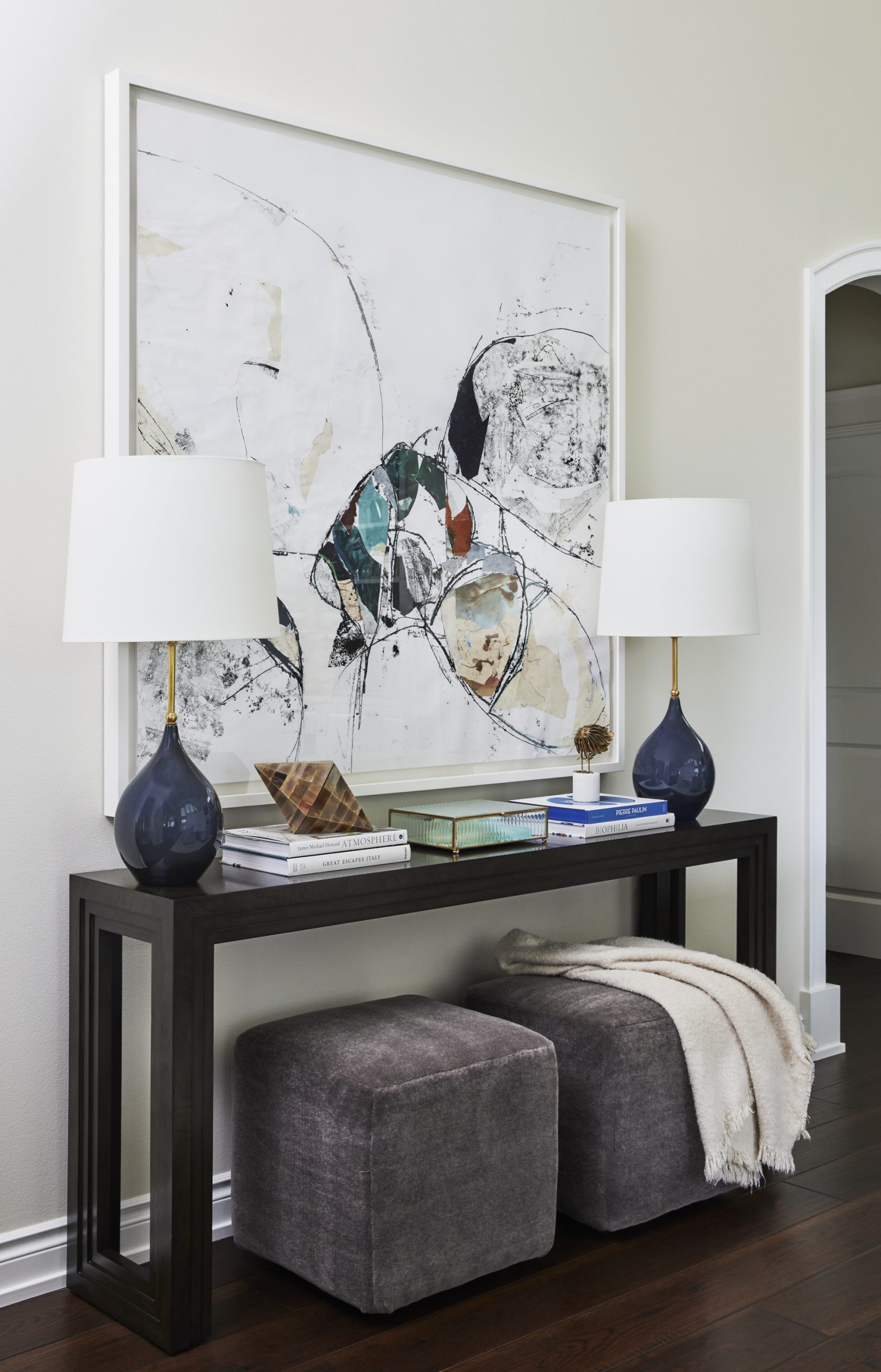 The second part of the renovation was to the fireplace in the family room! It was previously dark and drab, clad with heavy stone. Our clients really wanted to lighten up the space! We brightened it all up with paint and designed a stunning modern quartzite fireplace, that is a showstopper within this room. We added a subtle grasscloth to the backs of the bookcases, which helped warm the room and create an anchor to tie in with the kitchen. We used most of the client's personal items, such as some family photos and existing accessories to really make it feel like home.
In the Dining Room our clients wanted to use many of their existing family heirlooms! But, since it all felt very heavy and overpowered the room, we suggested new chairs and some wallcovering to open the space up. White creamy chairs may be intimidating to some because of spills that may occur, but we made sure to incorporate a durable cleanable fabric on the seat and then added a custom embroidered textile on the back of the chairs for style as you approach the dining room. The wallcovering, though, is probably the biggest showstopper! It added a ton of character to our clients' Dining Room!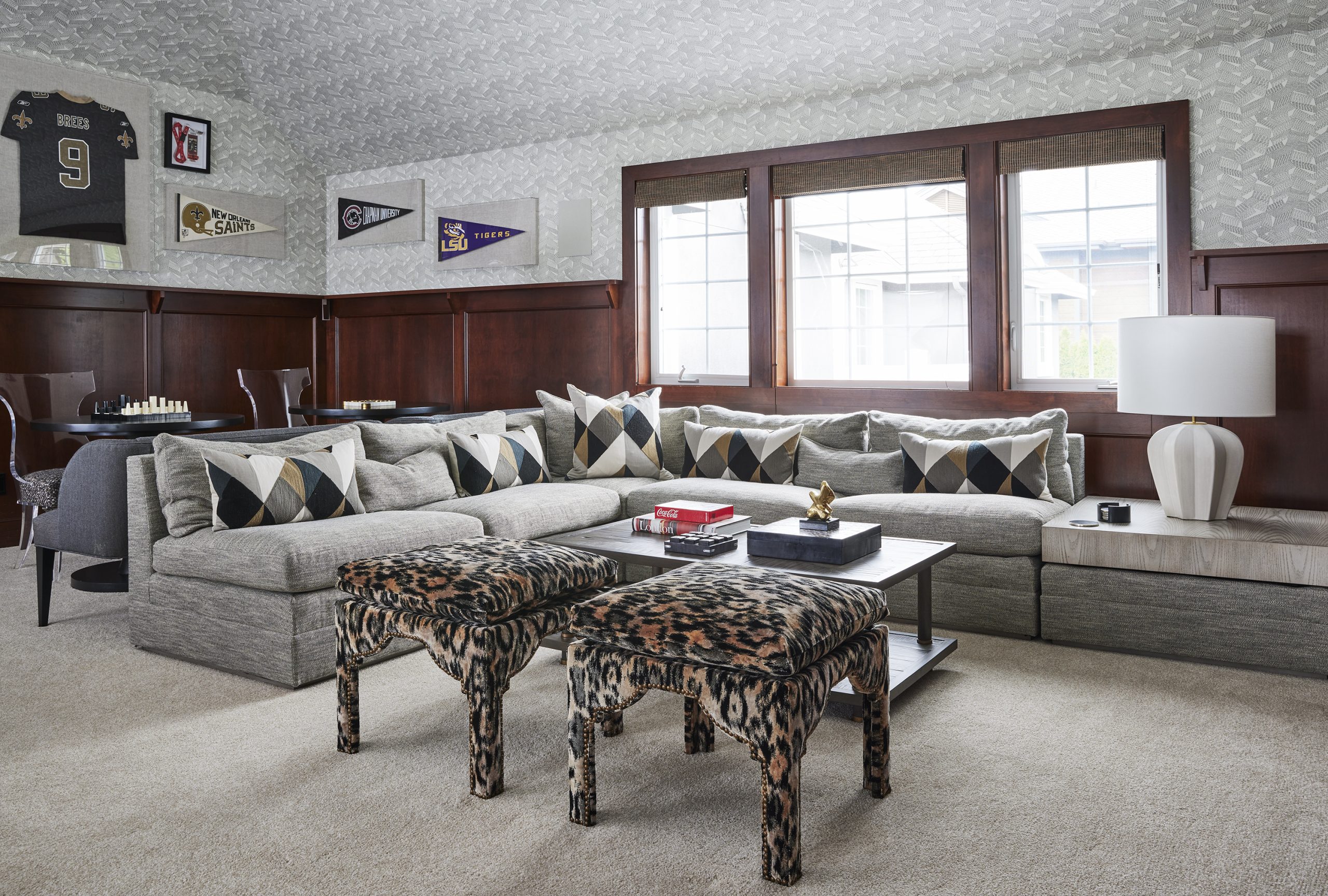 And, of course, we can't forget to have a little fun! Our client's had a Game Room upstairs that felt like dark and unwelcoming. We transformed it, through furnishings and wallcovering, into a space that the whole family wants to hang out. Like we said, our clients are huge sports fans, so we wanted to incorporate all their sports memorabilia in this space. We custom framed our client's pennant flags in acrylic to give a modern and clean look to all their favorite teams. We love how the wallcovering, furnishings and accessories can completely change the look and feel of a home.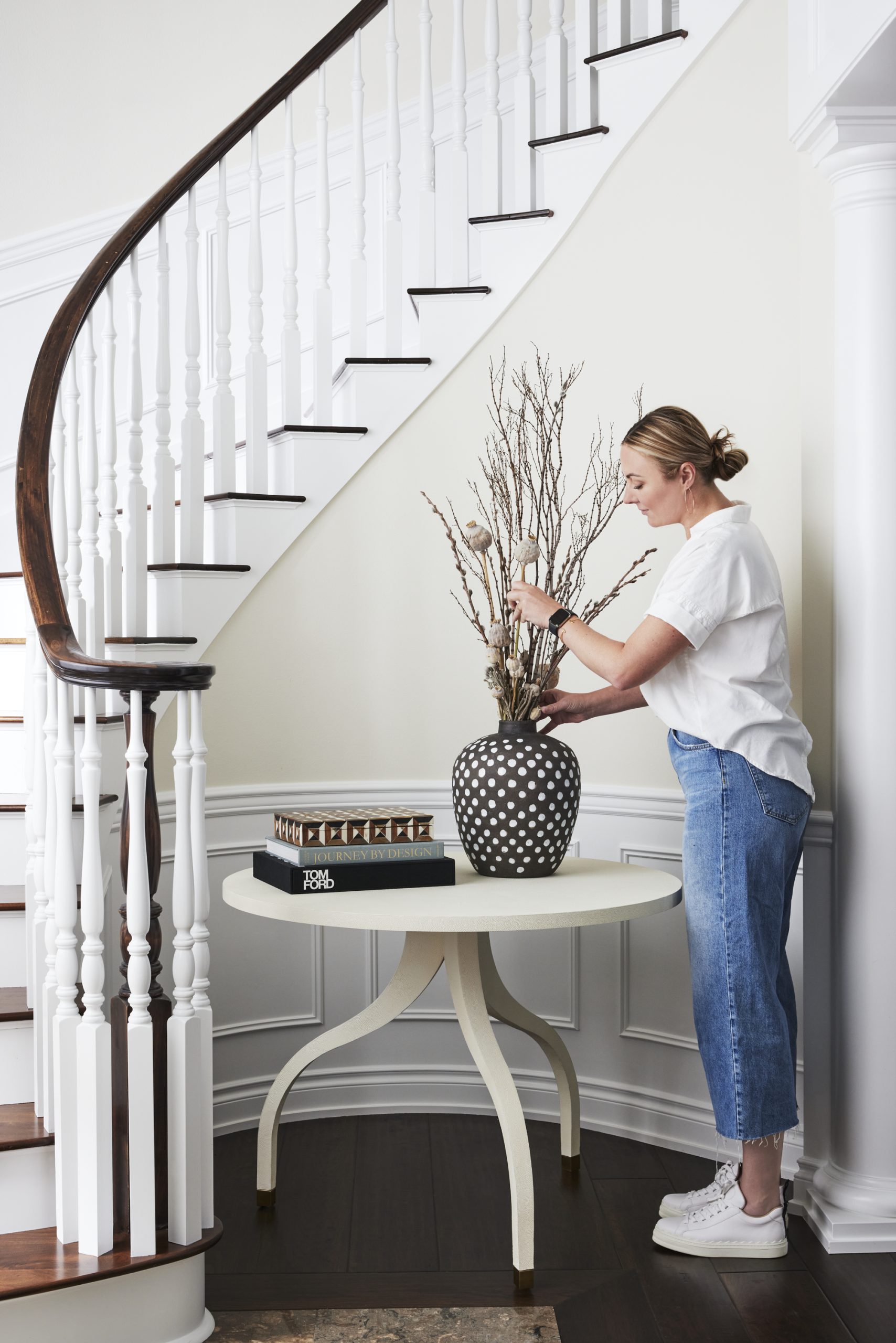 Our clients' are thrilled with their new space and they've even called us back to overhaul one of their other investment properties. We love when our client's trust us, keep calling us back, and refer us to their friends. It's the biggest form of flattery and we just love our clients!
To see how we transformed this home tour our new Snoqualmie Ridge portfolio page, with new before and after galleries! 
Follow along with all of our projects over on our instagram @pulpdesigns!
Credits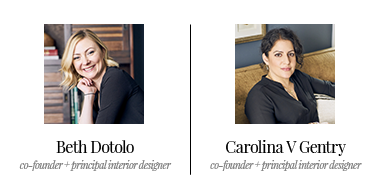 GET INSPIRED
SUBSCRIBE TO OUR NEWSLETTER TO
GET AN INSIDER LOOK IN YOUR INBOX